YouTube is a boon to us. Not only is it a great source but also works well for entertainment purposes. If you are keen and Creative, YouTube also rewards you with money and revenue for your videos. But it turns out, YouTube has provided us with another great source of entertainment, the YouTube Shorts!
I believe you have been looking for ways to download YouTube Short Videos. But before we reach the point where I explain to you how to download them, let me explain what it is. And how it works, including its features. I am sure you are eager to know the functionalities of YouTube Shorts.
---
What is YouTube Shorts?
YouTube Shorts was first released in India last year than in the United States in March this year. You might have heard of Tik Tok. Or perhaps other similar short video apps, the current ones like Josh. YouTube Shorts are very similar to these.
That app provides users with a way to quickly and easily create short videos and share them. This prevents the hassle of going through the whole competitive Video creation environment. When you create a video on YouTube, you have to think a lot before posting it, especially if you are aiming for revenue from it.
The competition is high, you might not have viewers watch the whole content, there might be restrictions, and in general editing large videos is hard. Short would provide you with a reliable way to interact, especially when you just have something small to say.
Earlier YouTubers used to release a whole video even to say something small. This meant that to make it formal they would need to drag the video unnecessarily. YouTube Shorts changed this. It also acts as a quick highlights type system.
---
What are the features of YouTube Shorts?
The features of YouTube Shorts are pretty much simple. If you ever had the chance to use or watch Tik Tok, which I believe everyone had, then you already know it.
You get the like and dislike buttons like YouTube videos have. You would also get a share and comment section. This helps a lot with sharing YouTube Shorts of your own or from someone you would like to show to your friend.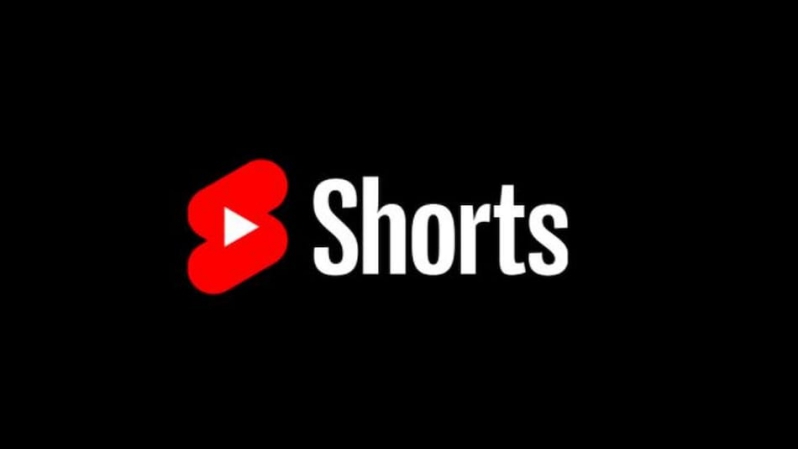 Apart from this YouTube has included disclaimers and Report buttons. Nothing too new. So let us move to the next topic.
---
I do not see any YouTube Shorts in my YouTube app? Where do I find it?
First of all, YouTube Shorts is still in beta. In case you did not notice any Shorts videos, chances are it has not been released in your country or region yet. And do not worry about where you should see it, it should be in the YouTube App itself, right below the first few videos in the recommended feed.
As of now, Google has released a list of countries that do support the YouTube Shorts creation tool feature. Even if it is still a beta version. The countries are:
Argentina
Aruba
Bermuda
Bolivia
Brazil
Canada
Cayman Islands
Chile
Colombia
Costa Rica

Dominican Republic
Ecuador
El Salvador
Guatemala
Honduras
India
Mexico
Nicaragua

Panama
Paraguay
Peru
Turks and Caicos Islands
United Kingdom
United States
Uruguay
Venezuela
If your country happens to be on the list, You should have Shorts in your YouTube app. In case you do not find any Shorts video in your YouTube app, try updating your app to the latest version available on Google Play Store.
---
How to find YouTube Shorts?
There are quite a lot of ways to find YouTube Shorts videos on YouTube. All of those are listed below:
You can find YouTube Shorts on the Homepage or the dedicated Shorts shelf.
In case you are looking for a specific user's YouTube Shorts, make sure to check their channel. All Shorts from the user are displayed in the channel.
You can also select the 'What to watch next' Module to get YouTube Shorts Recommendations as per your choice.
Check your subscription feed for possible YouTube Shorts videos. However, this process would only work with the users whose content you have subscribed to.
Last but not the least, you can always use the search bar to perform a search for the Shorts, or anything similar that might eventually include it if you look further.

Image Source: business-standard.com
---
How to make YouTube Shorts videos?
Now that you have known all the basic information about YouTube Shorts, perhaps you would like to know how to make them. If you are wondering about the features that are included in YouTube Shorts Tools. In other words, what you can add to Shorts, then the list is right here:
Music and Sound: One can easily get Audio for their Shorts video using Add song button. You can also use someone else's song.
Text: Just like Instagram, you can add multiple types of text and control when it appears and disappears in the video timeline. You can perform this after recording the video.
Speed: This is a handy feature. You can speed up your videos as you wish to, or slow them down if you want.
Timer: You can set the timer button to a specific time. This way you can record hands-free and the video would stop recording once the timer reaches the mentioned time.
Let us focus on the steps for how to make YouTube Shorts now since you already happen to know how most of the Features work.
Step 1: Open the YouTube app on your smartphone and sign in.


---

Step 2: Find the circle with the Plus icon. It is the create button. Click on it and then click on Create a Short.


---

Step 3: Choose the seconds up to which you would like the video to be. You can make a video for as long as 60 seconds.


---

Step 4: You can now click on the record button to record the video.


---

Step 5: Once you have finished recording the video, tap next. From here you can add all the details we talked about earlier. This includes text, audio, and so on.
Remember to use only original songs created by yourself or get permission from the copyright owner.
---
Step 6: When you have finished it, add a little description to it and upload the Shorts video.


---
Note: In case you do not have access to Shorts beta right now, do not worry. Google has got you covered! You can make a video in portrait mode no more than 60 seconds long and post it with #shorts if you would like to have your video shared as a Shorts.
Can I earn by making YouTube Shorts?
Sadly, you cannot earn by creating Shorts on YouTube. As of right now, revenues are only generated by the main video service of YouTube. However, there is a way to earn using Shorts.
Google has announced you can publish your Shorts videos and as long they are good and have helped in gathering an audience for this new YouTube feature, you would be awarded prize money from $100 million that Google has stored specifically for this purpose. Though it might be tough considering the competition. Read more about it here.
---
How to download YouTube Short Videos?
We are finally on the topic that you were looking for, but I hope the previous headings did not disappoint you. After all, you need to know the beginner steps to something to proceed. Downloading YouTube Shorts videos is quite easy. All you have to do is follow the steps given below:
Step 1: Open YouTube. Navigate to the desired Shorts video that you would like to download.


---

Step 2: Click on share and from the list of options and apps, select 'Copy Link'.


---

Step 3: You can now close the app and head to your Web browser. Here visit the Shortsnoob site.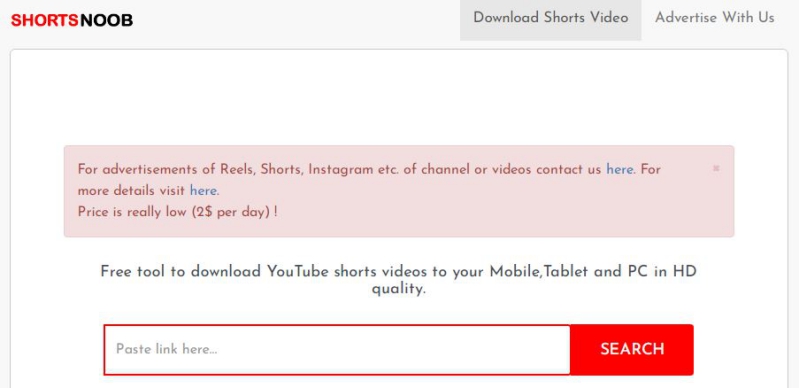 ---
Step 4: Paste the Shorts video link into the Downloader and choose the desired format.


---

Step 5: Hit the download button to download YouTube Short Videos.


---
This is pretty much the way to download YouTube Short Videos. In case you were looking for an app, currently, there are no apps for downloading Shorts videos. Some might work by the process of extracting the video, but overall no apps have been specifically made for it.
It is also possible that Google removes those apps from Play Store to maintain laws about Shorts downloading. You should always read privacy policies before doing anything that the company does not provide you with the direct option to do.
---
Conclusion:
So while this article focused on how to download YouTube Short Videos, it also provided you with all the details you would like to know about YouTube Shorts. Hopefully, YouTube Shorts would be a fun and entertaining approach to watching videos. I hope this article proved to be useful for you!
---
Further Reading:
Fix YouTube Vanced Apk not working: Download Latest YouTube Vanced Apk
YouTube TV on Roku going away? All you need to know
Get YouTube Music for PC (Desktop) [Download now]
Fix YouTube subscription tab disappeared
How to use Smart YouTube TV: Fix Smart YouTube TV not Working
How to Download and use Free tube : YouTube client
Fix YouTube TV Playback error – Error code 7
Fix cannot load video error on YouTube Vanced app
Download Youtube Vanced IOS Apk 2021
YouTube TV free trial 2021: How to register, How long and all you need to know
Fix "You have been signed out of this account" error in YouTube TV.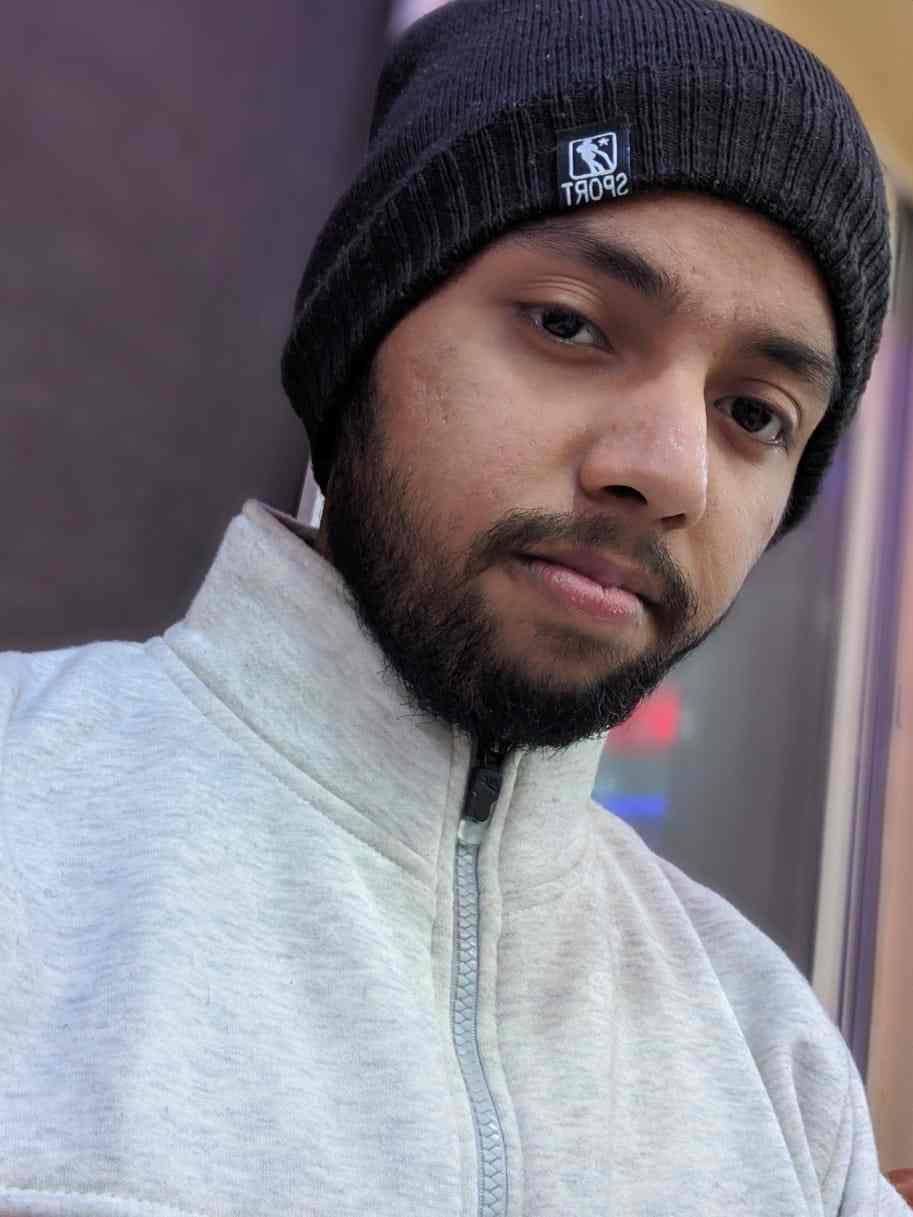 For someone who is a Medical School student, you certainly did not expect me to be here. But here I am, due to my fondness for technology, games and science. There is just something really sweet about technology that has helped in binding us together, so it is not surprising that I love to talk about it. And with the same technology, you could connect with me easily, so feel free to!