YouTube TV is a subscription-based television streaming platform from YouTube. Through YouTube TV, you can watch live TV channels, on-demand videos and cloud-based DVR media. Coming to the library, there are more than 85+ live channels available. Some of these include ESPN, CNN, FOX, Comedy Central, Food Network and more.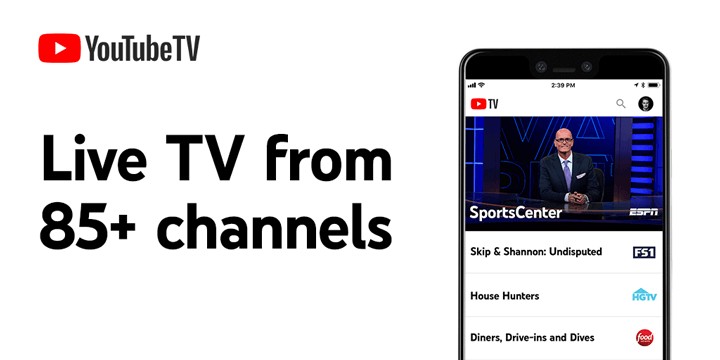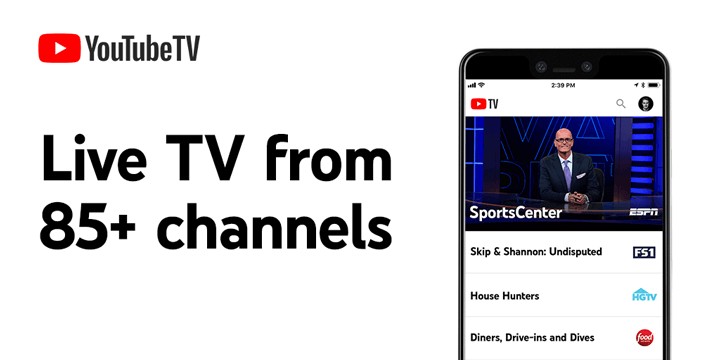 Along with these channels, you can watch other media through on-demand videos and DVR media services. Another highlight about YouTube TV is that it provides third-party add-ons. Basically, you can club these add-ons subscription services to the base plan of YouTube TV and enjoy everything in one single place.
Well, all of this great. But these things boil down to the subscription fees and plans on YouTube TV. To begin with, YouTube TV has a single plan which charges around $64.99 per month. Now, some users may feel it a bit high. So, to justify and make their decision, they may need a free trial. To no one's surprise, just like other streaming platforms, YouTube TV also offers a 7-day free trial.
All in all, it is good to have a free trial option. Because, in this way, any new user can test things out and make a viable decision. Also, it comes with the ability to cancel your trial period or subscription plan anytime you want to. But the thing is, 7-day free trial is just not a long period to come up with the proper decision. In that case, here is everything that you need to know about the extended free trial period of YouTube TV. So, let's get started.
---
YouTube TV extended free trial period offer:
As already mentioned, YouTube TV is a popular option in the game of subscription-based television network. Now, those who are already a part of it may know it. Thus, this price tag of around $65 per month feels justified. But, those who are new, may need some time to agree with these statements. In this way, they can readily opt for a free trial.
Register for a free YouTube TV trail:
So, to register for the free trial, visit the official website at  YouTube TV.
Here tap on Try it Free on the top right corner of the web page.
Next, it will redirect you to the sign-in page.
Just select the Google account you want to use with YouTube TV.
Not to mention, it will also ask postal code or zip code, so enter it properly.
Moving on, there are three simple steps to activate your free trial.
First, click on the Start Free Trial message at the center of your screen.
Next up, choose the plan according to the channels, services, and prices listed respectively
Lastly, select the add-ons that you wish to couple with this YouTube TV viewing experience.
Do note that the trial period and subscription plans of these services may vary accordingly. Although it is optional, give it a try.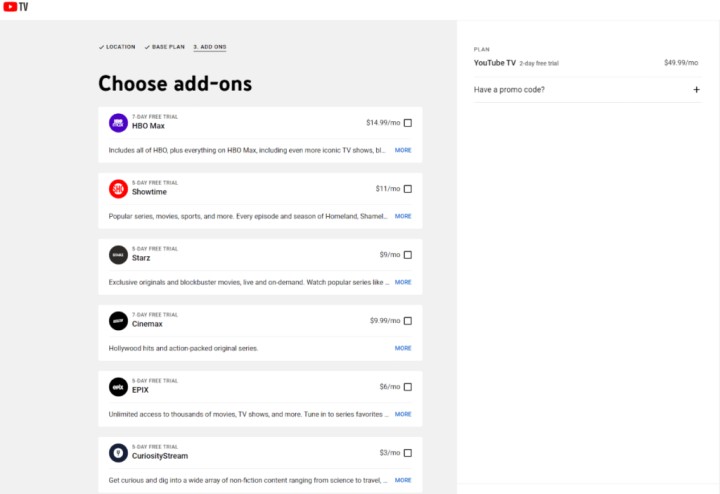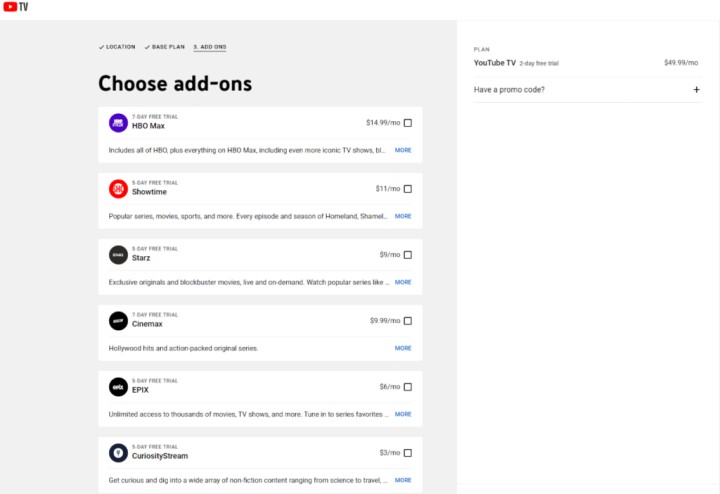 To complete your activation, enter the payment details and click on Start Trial. You can choose from a credit card, debit card, or even a PayPal account. Also, YouTube TV will deduct a small amount as a part of the fee to verify and then revert it to the same account. Now, with the verification done, your free trial is successfully activated.
---
Devices Supported on YouTubeTV:
The good part about YouTube TV is that it supports up to 6 devices within a single account. Also, it comes with three devices streaming simultaneously. And it is available on Android, iOS, Chromecast, Fire Stick, Apple TV, Roku, PlayStation, Xbox, and many more. To sum up, in this way, you can activate your free trial and start streaming for seven days.
---
YouTube TV extended Free trial period offer:
Coming to the update, YouTube TV is offering an extended plan in the trial period. Yes, you read that right. YouTube is now offering an extended 14-day free trial period to all of its users. To activate this extended plan, you need not do any extra steps. Just follow the above steps to activate your extended free trial plan. But do note, this offer is valid only for a given period of time. Also, we have no information on how long this offer will be available. So, just right now and claim this amazing offer.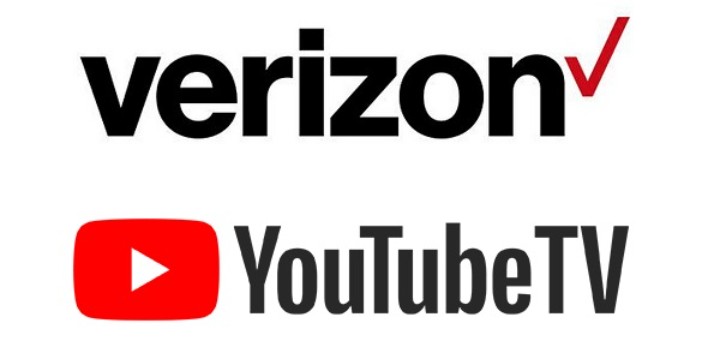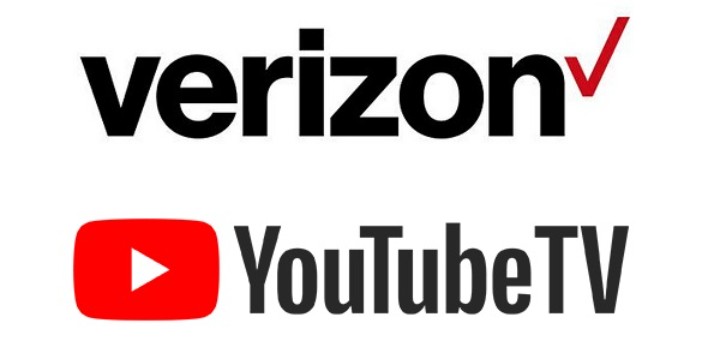 Free YouTube TV for Verizon Users:
There is another better option for YouTube TV users. But this offer is only limited to new users of Verizon 5G mobile or home network. Now, the thing is YouTube TV and Verison has collectively brought an offer of 30 days free trial period for its users. But there are a few things that you should definitely know before proceeding further. So, here is a summary of these points.
First, you need to be a new customer of Verison 5G mobile subscription or home network. Also, this offer is valid only for new customers of this service. So, it is a promotional offer run by YouTube TV and the Verizon network. In this way, both YouTube TV and Verizon can gain new users. Also, the new users will get some exclusive benefits such as this extended free trial. Overall, it is a win-win situation for both.
Similar to the regular option, activation for this Verizon partnered free trial is simple. Just order any new 5G mobile or home network on the official website. In case you already have the service, do note that it should be under 90 days. This implies that your past order of Verizon should not be more than 90 days. Otherwise, you will not be eligible for this offer.
Now, visit the official website of Verizon and navigate to the add-ons page. Here the site will ask you to enter the proper user credentials. So, make sure to enter them appropriately. Now, click on Get YouTube TV. That's it. Therefore, you have successfully activated your 30 days free trial of YouTube TV. If you wish to continue, then subscribe with any basic plan for $65 along with add-ons if needed.
---
YouTube TV free trial summary
Overall, these new extended free trials are definitely better than the regular options. So, make sure to check them out before they are gone. For any more doubts and queries, you can visit FAQs here. Also, there is no word on the expiry date for any of these ongoing offers. Therefore share our article with your friends and family members. In this way, even they can get the benefits of these exclusive offers.