One of the benefits of owning a smart TV is the convenience of watching streaming apps on the big screen. You could do this with regular TVs, of course. All you would have had to do is connect a computer to your TV via HDMI. Still, there's nothing quite as simple as jumping into Netflix with a few taps on your remote.
YouTube is also quite a fun experience on TVs. However, not every TV has native support for it. Additionally, depending on which platform your smart TV uses, you may not have YouTube available at all. This is especially true of smart TVs from Chinese manufacturers, such as the Mi TV, or even an attachment like the Mi Box. Google services aren't natively available on these. This happens even if the smart TV is based on Android TV itself.
Latest Smart YouTube TV APK Download
In such cases, you may be looking for alternatives. Since these TVs use Android TV as their core operating system, these alternatives come in the form of regular APK files. That's where Smart YouTube TV comes in. This is an unofficial YouTube app that has been built specifically for such smart TVs in mind. However, you could install it on any smart TV of your choice. Why would you want to do this, though?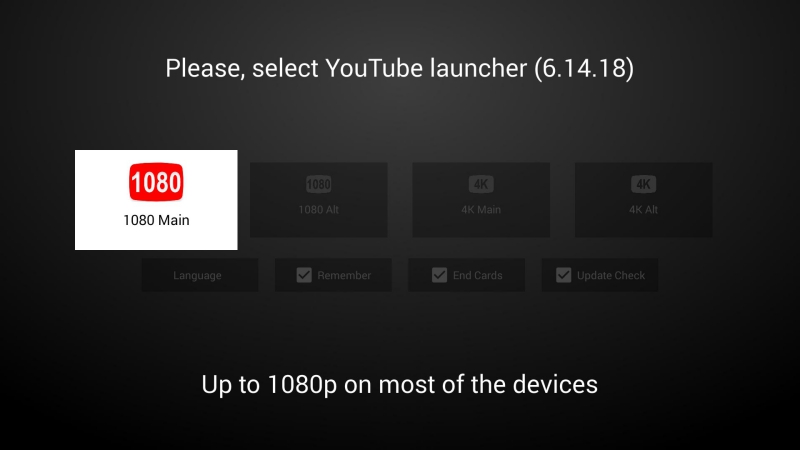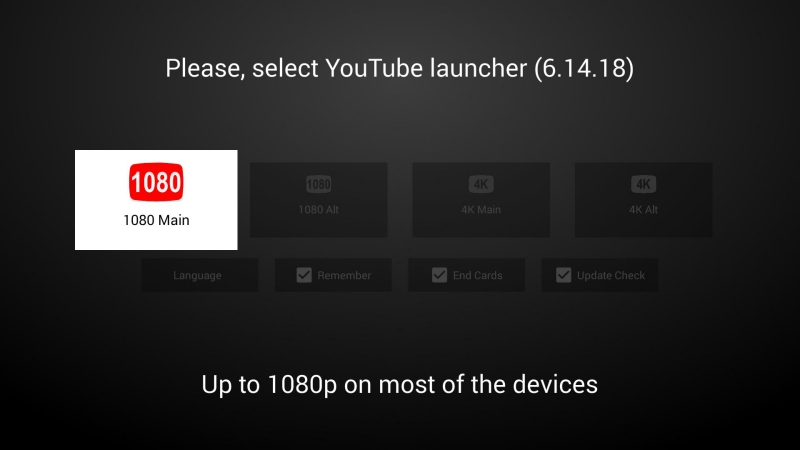 Well, for starters, Smart YouTube TV has some additional functionality that the regular YouTube app doesn't. One of these added features is the ability to select between different versions of the same app. When you fire up this app on your TV, you can either go for the Pro Main, Pro Alt, Lite Main, and Lite Alt launchers.
There are some significant differences between the Pro and Lite variants of this app. The Pro launchers support alternate frame rendering (AFR) as well as 60fps playback. On the other hand, the Lite launchers don't have this functionality but may start playing videos much more quickly.
How To Download Latest Smart YouTube TV APK
The process of installing the Smart YouTube TV app will vary depending on which device you are installing it on. In any case, you will likely have to sideload the APK. We'd recommend downloading and installing the Stable version first. If the app works fine for you, maybe give its beta versions a shot.
Conclusion:
At the end of the day, it's a matter of how powerful the specs of your smart TV device are. If it can handle the Pro version, go for that one. If it can't the Lite version won't be a significantly compromised experience. It will still support 4K video playback, and it also has stock controller support. This should make navigating around the app much easier