YouTube has started promoting YouTube Music more than before. They also decided to shut down Google Play Music and shift all these users to YouTube Music. Also, the reason is understood. Nowadays, no one likes to pay individually for every song. Rather a monthly premium for the library of songs. It is how Spotify, iTunes, Gaana, Amazon Music and JioSaavn has become popular. So, why should Google live in a different zone? As a result, they decided to launch YouTube Music. To some extent, they succeeded in gaining some user base.
Not to mention, YouTube Music is available on Android and iOS. For Windows, Mac or Linux users, you can use the web app. As you know, with any music service app like YouTube Music, the problem is ads. Indeed, you get 30 seconds of unskippable ads for every 3 to 4 songs. Of course, you can upgrade to premium. Instead, most choose Vanced YouTube Music for smartphones. Well, here is a similar version for Windows and Mac.
---
How to get YouTube Music for Desktop:
First things first, this is not any hack for the official version through which you can disable all the ads. In contrast, this is a dedicated version developed by an individual. Also, the source code is available on GitHub. So, with that said, let's get started.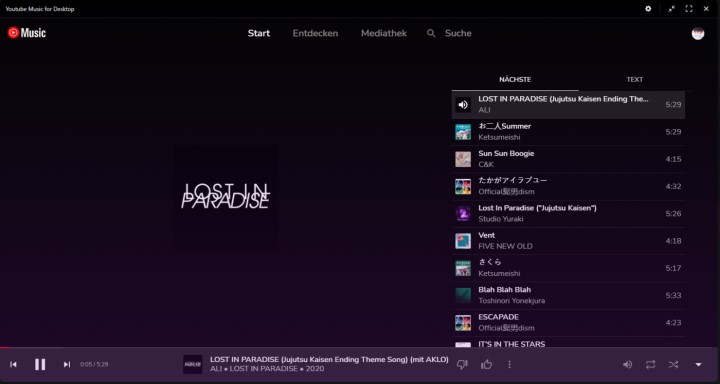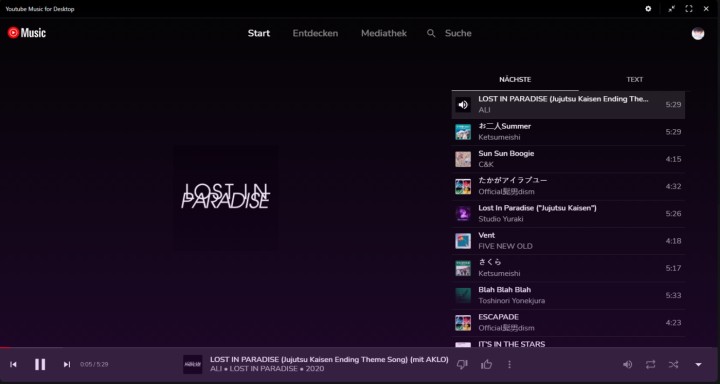 The very first thing in common is the library itself. You can play all the songs from the original app. Also, it does make sense. Because if this desktop version lacked in this place, then no one would consider switching. As mentioned earlier, it is ad-free. No ads. A previous YouTube Music user might know that the ads scenario is worse than Gaana, Spotify, JioSaavn, etc. You get an advertisement for any two adjacent songs.
In the first place, YouTube Music does not play the audio. Guess what you need to have a premium for that as well. Have smart speaker and want to ask Google through YouTube Music. It also requires a premium account. Overall, you get the idea. There is little to do with a free account. So, with the desktop version developed by Venipa, you can use the app to its fullest.
This desktop version of YouTube Music does not have any truckload of new features. It is because the app is comparatively new. But the fact that it is ad-free is enough to attract many users. Thus, make sure to download the desktop app on your device. The installation process is as simple as any other app. Click on the below link and download the file for Windows and Mac. In the case of Windows and Mac, the files are .exe and .dmg. Open it, and install it right away. Not to mention, disable any antivirus if enabled to remove the errors during the installation.
---
Conclusion: 
All in all, this desktop version is useful for those who want to listen to music while working on their desktop. In future, we can expect more features to make their way to this desktop app. On that note, make sure to download the app, use it, and provide your feedback on the website here.