Samsung TV is a great choice for enjoying all sorts of media content. But for that, you would need to have sources first. Sources such as Netflix, Amazon Prime, Hulu, and HBO Max. But what if your HBO Max is not working on Samsung TV.
If you would like to watch HBO Max and it is not playing they how do you know the exact issue and how to fix it? This is exactly what this article would be talking about, so keep on reading! Also, make sure you read all the related links as I would dropping some along the way.
---
SEE ALSO: How to Fix: HBO Max can't play title (2021)
---
Why is HBO Max not working and showing on Samsung Smart TV
The first and foremost reason why HBO Max stopped working on Samsung Smart TV was due to the old and unsupported version. Users were told they needed to install the latest version of HBO Max from the App Store, in simple words it was mandatory to update to see something cool.
If you did not update your app, HBO Max would not let you load the application properly, prompting you to get the latest update. But wait, is this it? You could just update the app and get rid of this issue.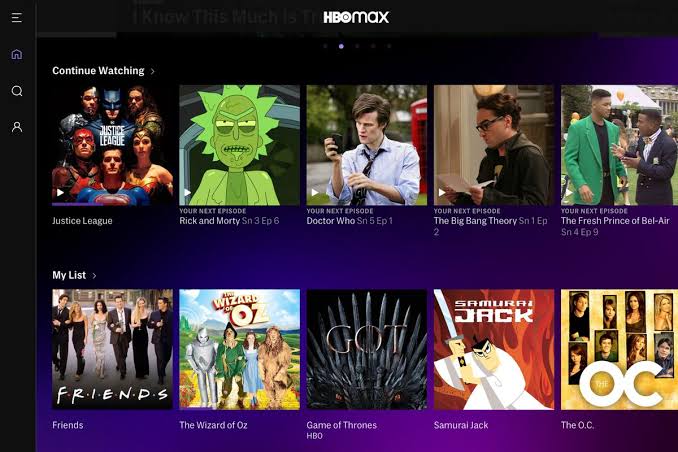 Unfortunately, the main issue is a little different. It occurs when you update the HBO Max app. All users have been reporting that they cannot open the app anymore, or it just fails to load even if some manage to open it.
I am no expert but it did not seem like a 'something cool' thing. You can find one of the complaints to Samsung below:
What is wrong with @hbomax?
I keep getting these screens on my tv but nothing happens when I click them. It's just going round and round in a circle. iPhone app works fine. This is TV only.
Can I get a little help please? pic.twitter.com/vZqFmrkbG3

— Sält Līfe (@GHOST_LETTERS) July 7, 2021
If you are convinced your issue is the same as theirs, then let us focus on how we can solve it, which would vary a lot as there is not an official fixed solution for it yet.
---
SEE ALSO: How to Fix: HBO Max no sound issues (2021)
---
Fix HBO Max not working on Samsung Smart TV
Even though Samsung did not release an official solution for this, they have indeed replied to the complaints and have been asking for more input from the users. They have also provided few general ways to solve this issue which we would be looking at.
The cold Reboot is not your general shutting down and turning on the Television. It requires you to restart your TV, helping it to load all the content freshly. Any persisting previous glitches are removed.
This is very similar to what soft power reboot does in Vizio TVs, but with different ways of achieving it. In Samsung TV you would need to hold the power button on the remote for more than five seconds pointed at the TV.
This would make it shut down completely and restart, cleaning all the bugged temporary errors. If your remote does not seems to work, you can also just pull out the power cord and put it back to start the TV.
---
2. Updating the Firmware of the TV
Sometimes the firmware of the TV might become outdated and would stop functioning well with the latest updated apps that have not provided compatibility for it or have withdrawn compatibility for it.
It might seem confusing to think why an app would withdraw compatibility for some firmware but this is to ensure the app stays risk and glitch-free and has the latest security systems that the old firmware was not capable of providing.
The other thing is that you do not want to provide support for something old as it would just take a lot of space while the majority of users do not use it. So go to the Settings and check for System Updates. You can update the TV and would hopefully be able to get HBO Max back to work.
---
When you have tried troubleshooting the TV and it does not works try troubleshooting the app itself. The simplest way to do this is by uninstalling the application and reinstalling it through the App Store on Samsung Smart TV.
You might find an update about the app too. Often companies release a quick update to patch any glitches that have occurred, including incompatibility issues like these so make sure to look out for them as well!
---
4. Resetting the TV's Smart Hub
As a last measure, Samsung advises you to try resetting the Smart Hub of the TV. This might be a little far-fetched but after all HBO Max happens to be one of the best media content streaming Platforms. Most users would prefer it over most OTT apps.
It seems logical in this case for this step to be mentioned. Besides, resetting would ensure you get rid of all the persisting problems that are not even known to you as well. Just make sure you have a backup made of the important files and media before you attempt a reset.
---
SEE ALSO: Fix: HBO Max stuck on loading screen (2021)
---
Fix HBO Max sound not working on Samsung smart TV
If you managed to make the HBO Max app work and load on Samsung smart TV then there is another issue you might face. That is, the sound issue of HBO Max that not only happens on Samsung TVs but other devices as well.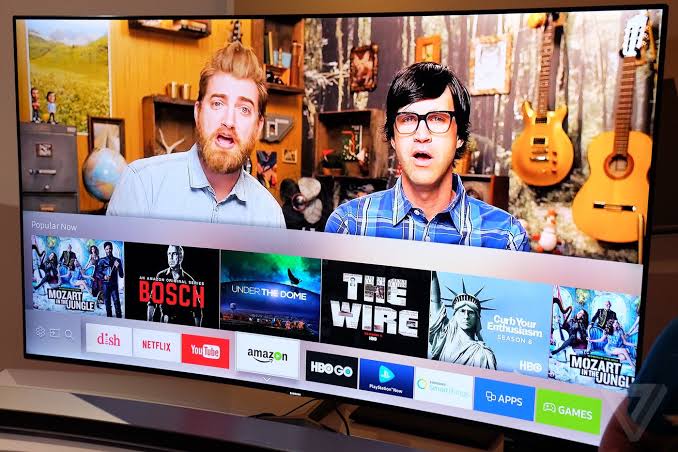 Luckily you can find multiple ways to solve this issue in this article. For a little head start, you can start by checking your device's Audio settings and then the audio settings of the HBO Max app.
Checking if the app is connected to Bluetooth devices lying somewhere around the room is a good idea too, and often happens.
---
Frequently Asked Questions (FAQs):
Q1. What to do if HBO Max is not working on Samsung Smart TV?
A. As I have mentioned above, you should try updating the firmware and the app itself first and then move onto restarting the television.
Q2. Why is there no sound coming when using the app?
A. Your sound settings might have been changed by someone else in the family. Be sure to check it out first before trying other fixes.
Q3. How do I contact HBO Max customer support if nothing works?
A. You can contact the customer support of HBO Max on Twitter by clicking on this link. It would take you straight to their Twitter handle.
---
Conclusion:
The above article discussed how to fix HBO Max not working on the Samsung Smart TV issue. I hope it proves useful to you!
---
Further Reading:
(2021) How to get free HBO Max with ATT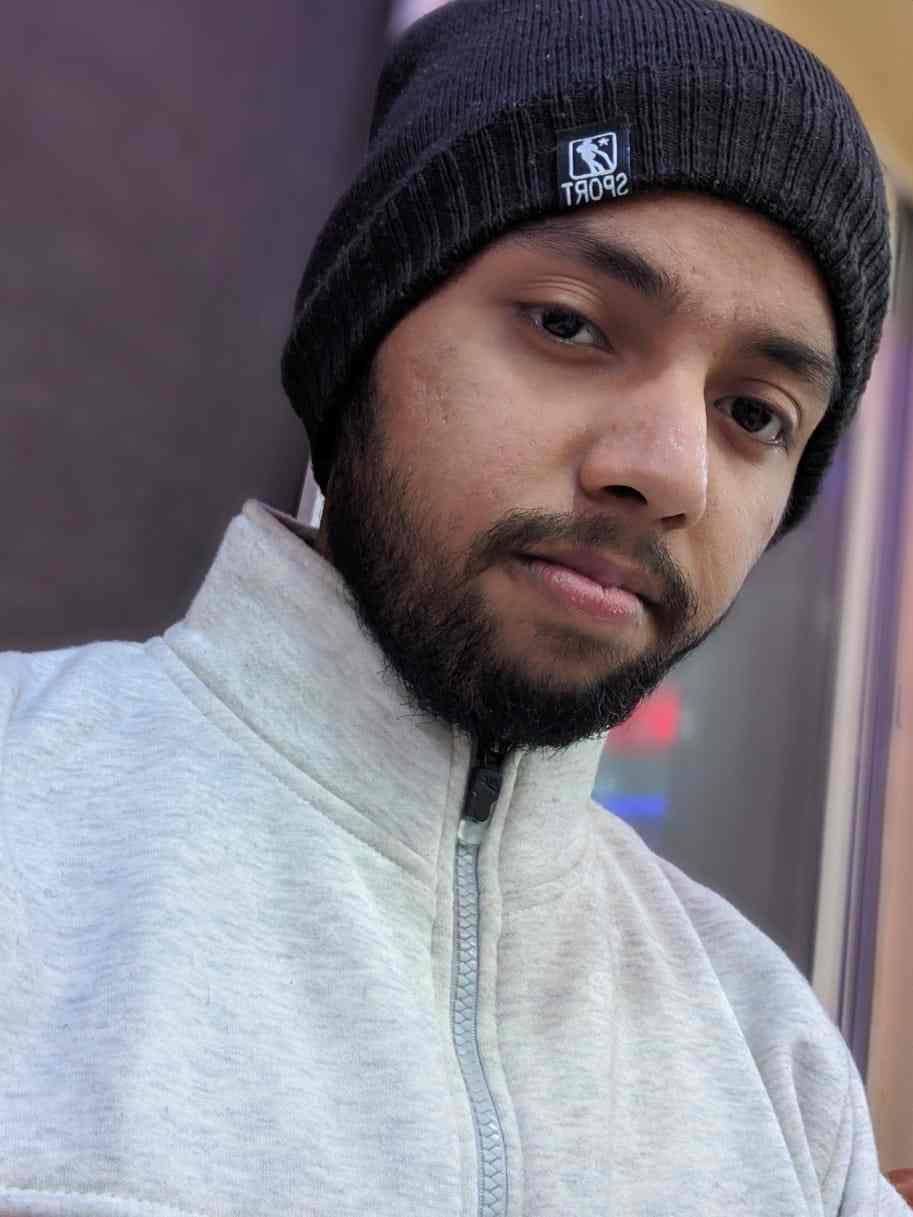 For someone who is a Medical School student, you certainly did not expect me to be here. But here I am, due to my fondness for technology, games and science. There is just something really sweet about technology that has helped in binding us together, so it is not surprising that I love to talk about it. And with the same technology, you could connect with me easily, so feel free to!