Are you unable to get HBO Max on your smart TV (LG, Samsung)? Do you want to fix it? Read on to know all about it.
So, let us begin.
HBO Max is a streaming service from the very popular Home Box Office (HBO) television network.
It houses various HBO classics while also providing you with MAX original shows and movies.
The content it offers are provided from HBO, MAX originals, DC, Sesame workshop, TCM (Turner Classic Movies. And also from Studio Ghibli, Cartoon Network, adult swim collection, Cartoonito and Looney Tunes too.
Since its inception in 2020, it has joined the premium streaming services league which includes Netflix, Disney+, Apple TV+, Hulu, Amazon Prime Video among others. By the end of quarter 1 of 2022, HBO Max claims to harbor 76.8 million subscribers from around the world.
Nowadays, all Smart TVs have streaming service applications like Netflix, Disney+, Amazon Prime Video, Hulu and HBO Max pre-installed.
This is what makes Smart TVs desirable to millions of user.
You need not search for applications and install them, you just need to turn your TV on and all the major or popular applications are right in front of you.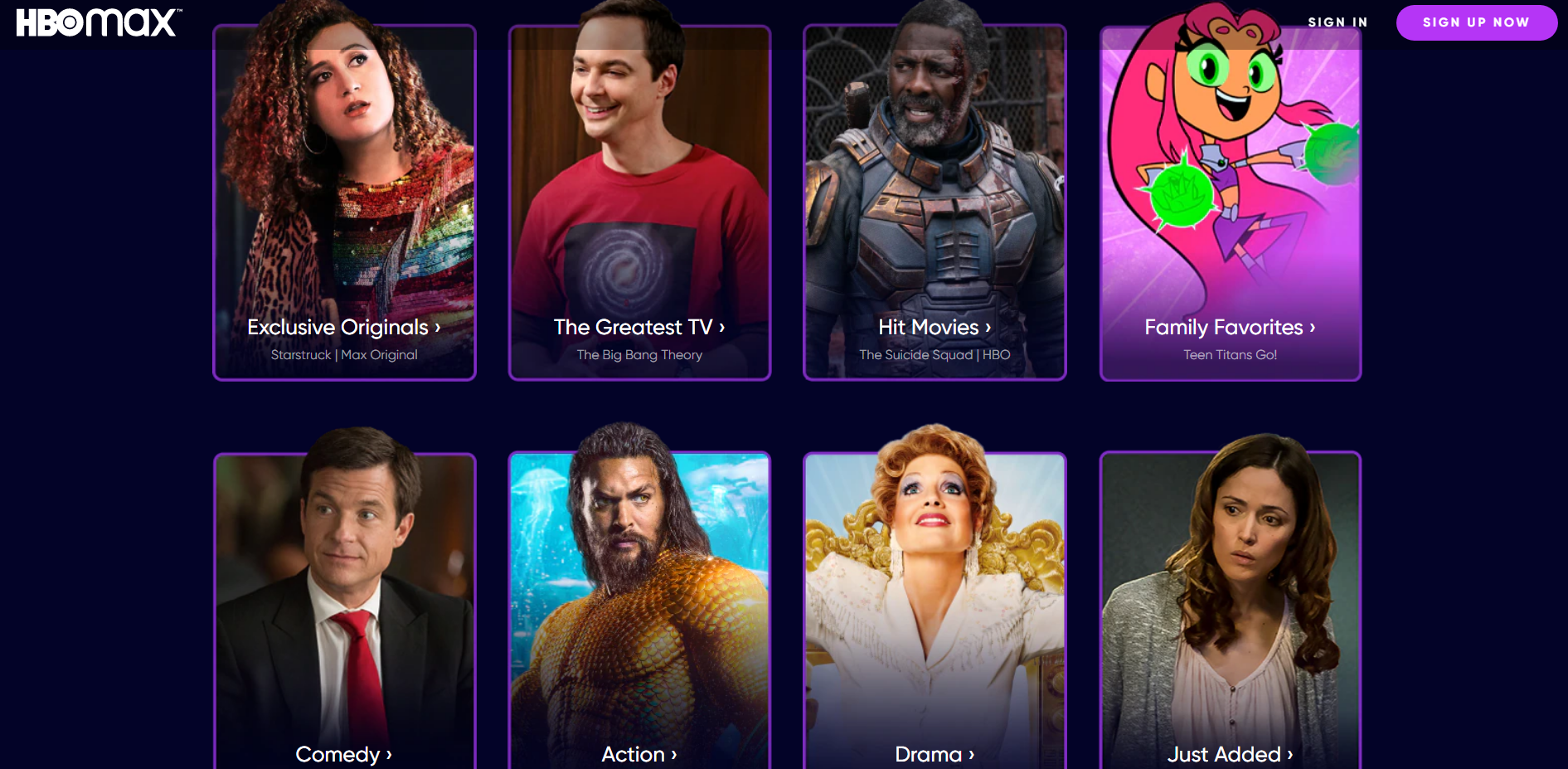 ---
Why can't I get HBO Max on my smart TV (Samsung, LG)?
If HBO Max isn't working on your smart TV, this might be a problem with the software on your TV. You can try to update the software by going to the settings on your device. 
Obviously this might not be the only reason you are not getting HBO Max on TV.
The others might be due to poor network connectivity, the server could be down or issues with the application itself or your device might not be compatible with the device at all.
Whatever smart TV you might be using, some streaming applications are pre-installed on the device.
If not pre-installed, they are at least available on the application store so that you can install and use them later.
So if you cannot find HBO Max on your pre-installed application and in the application store too, then your device is not supported.
---
How to get HBO Max on Smart TV?
You can get HBO Max on your Smart TV if you try the following methods.
Step 1 – Check your network connectivity
To watch or even install an application, you need to have an internet connection. Check your network speed in the website, www.fast.com.
Since, it is a TV you might be connecting it to the Wi-Fi. So, check if your network is stable and you are able to open or install other applications connected to the internet.
If you are having any issues, try restarting your router. If that does not fix it, try to contact your Internet Service Provider (ISP) for help.
---
Step 2 – Check device compatibility
Some devices are not compatible or are not allowed to run HBO Max.
So, you need to check the HBO Max website – https://help.hbomax.com/hr-en/Answer/Detail/000001243.
This website will tell you what version of the OS should your TV be running or if HBO Max is even compatible with your device.
So, check out the website for the list and try running it on the appropriate device.
There is another way to check compatibility. As previously stated in the article, you can just visit the application store on your TV and search for the application.
If you find, it well and good – your device is supported. If you do not find it, then your device will not be able to get HBO Max.
---
Step 3 – Update TV Software
If your smart TV is running an older version of its OS, it might not be suitable to run the HBO Max application. Which might be the reason why you are unable to find the application.
Visit settings on your Smart TV.
Then, search for software updates and install it if available.
After the updating the TV's software, try visiting the dedicated application store on your TV and search for HBO Max.
The application is displayed in the store after you search for it. In case if it not visible after the search, your device is not compatible with the application.
---
Step 4 – Restart your TV
Restarting your TV might seem the simple way to go. But this method will help you get rid of the bugs (functional errors) either in the application or the TV's software itself.
You can press the power button on the TV or remote to turn it OFF. Wait for a minute and turn it back ON.
Another way is to unplug your TV from the power socket for a full minute and then plug it back in.
---
Step 5 – Try casting your screen to TV
If you are using an older version of a TV, let it be Samsung or LG – you might not be able to download HBO Max on it.
In this case, you don't need to worry or spend money trying to buy another TV. You can just cast your screen to the TV to continue your streaming journey from your mobile.
Most Smart TVs have Chromecast or other cast supportive settings installed in them.
So, all you need to do is play the content on your phone, select the cast option and select the target cast device as your TV.
This is one way you can watch HBO Max on your TV, without having HBO Max application installed on your TV.
---
Step 6 – Contact HBO Max or TV Support
If none of the above methods get you HBO Max on your TV, you need to contact HBO Max Support.
Here all the common and major topics are mentioned and divided for you to choose.
If you don't think your problem is mentioned in those, you can type in a keyword to get relevant answers for it.
Also, you can type in your question which will be answered by HBO customer support representatives or HBO Max community members, who are user like yourself.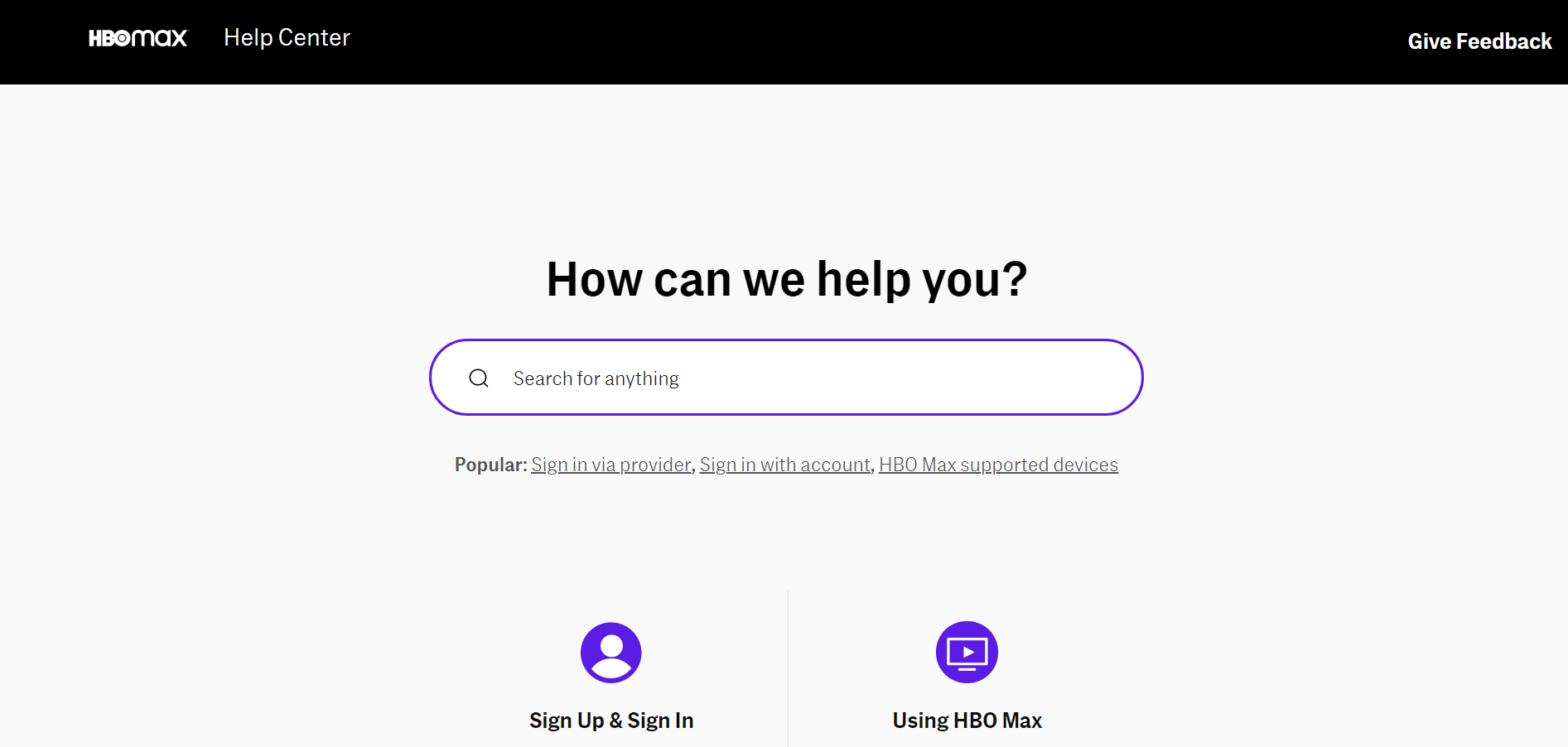 In addition, you can contact your TV's customer support to tell them to update the software so that HBO Max can support your TV. You need to inform both HBO Max and your TV's customer support to update and fix the application so that it can run on various devices housing various software.
There are various ways like messaging, phone or email to contact HBO support, choose what is suitable for you and get your problem fixed.
---
FAQs
Q1. Why is HBO Max not available on the application store of my smart TV, but is available on other TVs?
The reason for this might be because your device might not be compatible with HBO Max. Visit the website mentioned in the Step-2 of this article and check whether your device is listed in it or not. If your device is not listed, you won't be getting the application even if your device gets updated software in the future. There are two alternatives. One way is to cast your screen to the TV or buy a new TV (quite extreme, to say the least).
Q2. In what locations can I stream HBO Max?
Currently HBO Max is available in the United States of America, Europe, Latin America and the Caribbean. Although, you can try using an authenticated VPNs to stream its content from elsewhere.
Q3. What LG and Samsung TVs allow HBO Max?
You can check out the link in the Step-2. For LG TVs, they need to run webOS 3.5 or higher. And for Samsung TVs it should be a model manufactured in or after 2016. So if your TV is not displaying the HBO Max application in its application store, it obviously is not compatible.
---
Final Words
This article begins with a little introduction to HBO Max and gives information about its subscription plans too.
Then we get to know the main reason behind why you might not be getting the HBO Max app on your smart TV. The reason is because you might be running or using a software or device incompatible with HBO Max application. Check out the list in the HBO Max help center, to see if your device is supported or not.
The ways to get HBO Max are following. Checking your network connection and checking whether your device is compatible with the software. Updating the TV software and restarting it is another way. An alternative is to cast your screen to watch the content on a bigger screen. Finally, one last way is to contact HBO Max or TV's customer service to get your problem fixed as soon as possible.
At last, we have a few frequently asked questions from users. If you have any queries please leave them in the comments section down below.
Thank you! Don't have a good day, have a great day!
---
Further Reading:
[11 Ways] How to Fix HBO Max can't play title Safari (2022)
[Fixed] Why is my AT&T HBO max not working
[12 Ways to Fix] HBO Max can't play title private browsing mode
(2 ways) How to watch HBO Max on Xfinity (Comcast)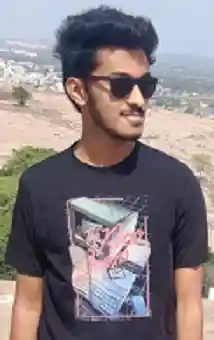 Sri Sahith is a B.Tech graduate specializing in Electronics and Communication. He writes articles by ensuring attention to detail. Any kind of technical revelation or news is his jam. Writing and technology are the things he is most passionate about and you can see it in his articles. Also, he loves to read books and talk about them for hours together.