Hulu is an online streaming service like many that precede it. In the beginning, it was a website used for announcements and advertisements of upcoming events. Now Hulu is owned by The Walt Disney Company and NBC Universal. With the latter holder the minority of the stakes.
Hulu, Apple TV+, Disney+, HBO Max, Amazon Prime Video and Paramount+ are some of the popular Over-the-top (OTT) media services.
Hulu offers live TV and original content known as "Hulu Originals". All the while housing movies, series from multiple production houses.
At present, Hulu functions only in the United States and some parts of Japan. Hulu is like a mature counterpart of Disney+. Because Disney+ is family-friendly and Hulu is aimed at a mature audience.
The list below gives you the details for the four monthly subscription plans offered by Hulu.
Hulu (ad-supported) for $6.99
(No Ads) Hulu for $12.99
Hulu + Live TV with Disney+ and ESPN+ for $69.99
Hulu (No Ads) + Live TV with Disney+ and ESPN+ for $75.99
As mentioned before, HBO Max is very popular and also houses various classic HBO movies and HBO Originals. Hulu gives you an option to add HBO Max as an add-on (https://www.hulu.com/hbomax) . You can add HBO Max for an additional $14.99/month. So, if you take a basic Hulu plan ($6.99) and add HBO max to it, it will cost you $21.98 in total.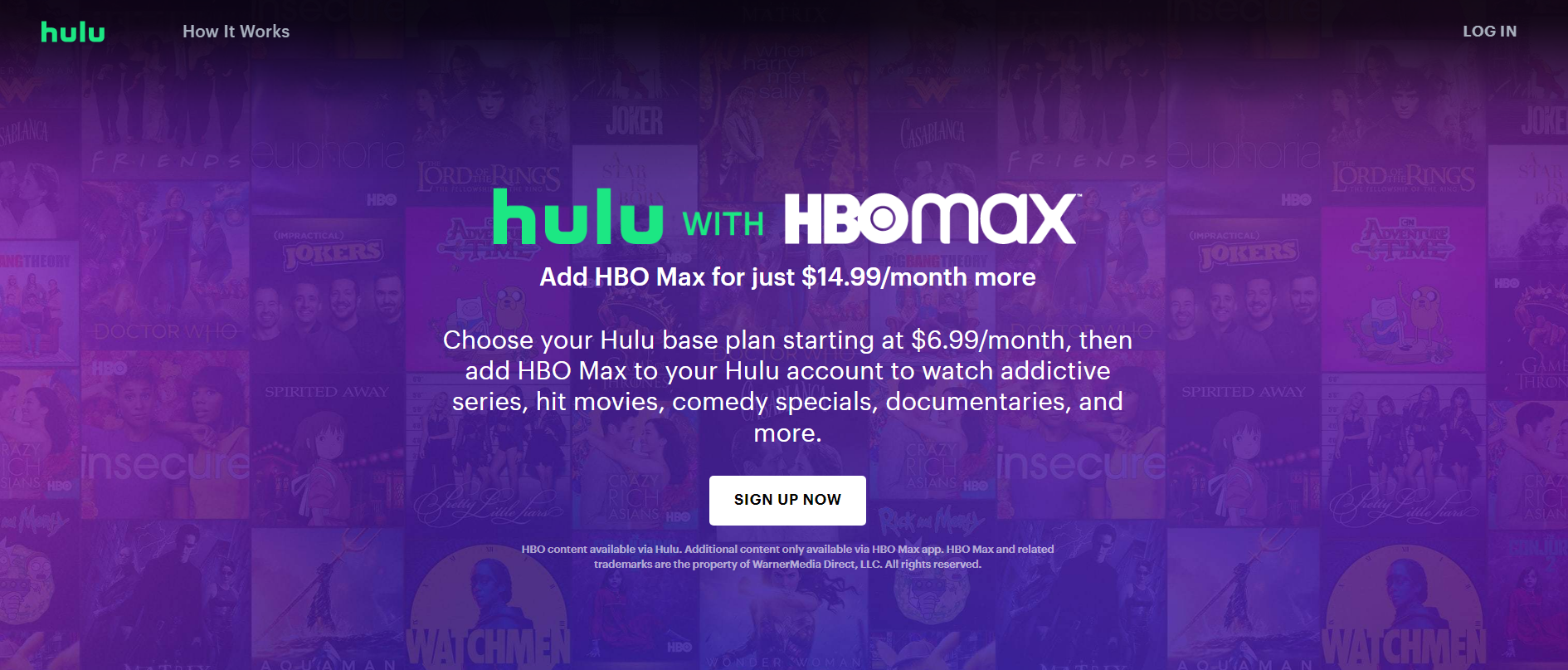 Hulu subscribers who have already signed up for HBO content before 27/05/2020 will get HBO Max add-on automatically. If your subscription was billed or provided by Amazon then limitations exist.
Now, do you want to know why HBO Max looks different on Hulu? Then, read on to know more.
---
Why is HBO Max different on Hulu?
To explain easily, HBO Max and Hulu have different applications using different interfaces. HBO Max is an add-on to Hulu. Hulu gives you HBO content from live TV, if you have selected it in your channels. But, Max Originals content should be viewed through the HBO Max application.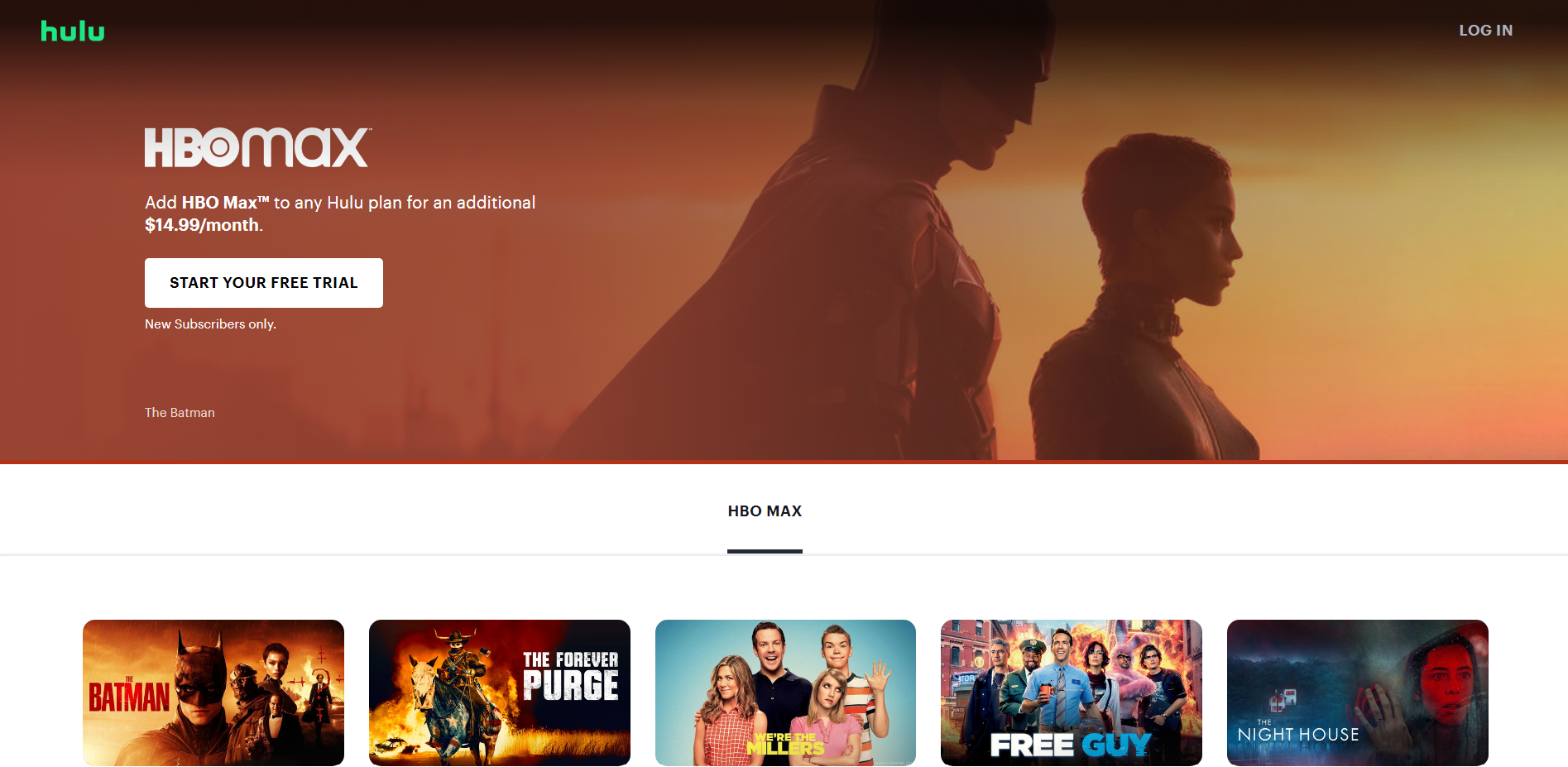 HBO channels that you have signed up from the live TV circle will be available to watch on Hulu. In addition, old movies and shows can also be watched from Hulu. That is the reason, HBO Max might look a little weird on Hulu, because it only contains past content from HBO on Hulu.
---
Does Hulu have all HBO Max content?
No, Hulu only contains past seasons and movies available. Any newer shows and movies released including Max Originals can only be accessed through the HBO Max application.
After purchasing the HBO Max add-on for Hulu, you need to install HBO Max and choose Hulu as you provider. Sign in using your Hulu credentials and create your HBO Max profile.
On the Hulu application, you will still be able to watch the old series and movies from HBO. Any widely popular series or movie you heard about from HBO, will only be available on HBO Max.
Hulu has great movies and series like Fresh, Palm Springs, The Handmaid's Tale and Only Murders in the Building. In addition to that, if you were to purchase a HBO Max add-on you, will have iconic things to watch like The Batman, Dune, Game of Thrones, Rick and Morty and many more.
---
Why is HBO Max on Hulu missing content?
If you want to watch live HBO channels, past classic HBO series and new movie releases, head over to Hulu and watch it.
But as said in the article, HBO Max content such as Max originals and additional content can only be viewed through the HBO Max application.
The add-on is only for buying two content providing applications together. It will not merge both applications into one. So, you have to install both applications on the device you like to stream content.
---
FAQs
Q1. I have purchased HBO Max add-on for Hulu. But, I am unable to view Max originals from Hulu. What is the problem here?
Max Originals and additional HBO content can only be watched from HBO Max application. All past and present seasons of HBO shows are available on Hulu, but Max originals are not.
Q2. Is HBO Max add-on for Hulu worth it?
Actually, it is a pretty good deal which gives you access to two streaming services. Although, this depends on the person who streams movies or series. If you feel only Hulu content is enough to watch, then do not take the add-on. But if you feel like you are missing out on the things on HBO Max, do purchase it.
Q3. Does HBO Max have a decent amount of streaming content?
Yes. HBO has been there in the television industry long before Hulu came into the picture. Even though HBO Max was released later than Hulu, the content on HBO is obviously unmatched. HBO has content from 1930s to all the latest content released this year. So yes, it does have a decent amount of streaming content available. When paired with Hulu, you have a lot of content to watch.
---
Final Words
Let me briefly explain the article in a few words.
This article first gives you information about Hulu, its content and its various subscription plans. It sheds some light on the HBO Max add-on available and what it brings to the table.
It tells us why HBO Max on Hulu is different than normal HBO Max. This is because they both obviously have different applications and they have diverging content.
Also, it tells us that all the HBO Max content is not available on Hulu. You need to have the HBO Max application to view certain additional HBO content and Max originals.
Then, it gives us information on why the HBO Max on Hulu is missing content. This is because not everything is available on Hulu, you need to install and view the other HBO content through the HBO Max app itself.
Finally, we have some frequently asked questions (with answers provided for them) from users about HBO Max add-on for Hulu.
Please feel free to ask any kind of questions related to "HBO Max add-on for Hulu" in the comments section.
Thank you!
---
Further Reading:
[Solved] Why can't I watch Hulu on my laptop?
[FIXED] "Your account does not have access to the HULU application"
[Fixed] Sprint Hulu not working (2022)
[Fixed] Why does Hulu say I am not at home?
Why am I getting the wrong local channels on HULU?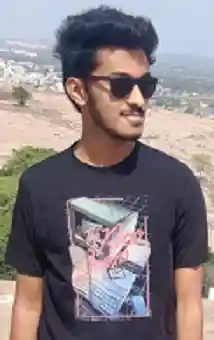 Sri Sahith is a B.Tech graduate specializing in Electronics and Communication. He writes articles by ensuring attention to detail. Any kind of technical revelation or news is his jam. Writing and technology are the things he is most passionate about and you can see it in his articles. Also, he loves to read books and talk about them for hours together.
---
Stay connected with us for the latest updates! Follow us on Telegram and Twitter to join our vibrant community and never miss out on any exciting content."