Does your Firestick keep kicking you out of apps?
If your Firestick keeps kicking you out of apps you have landed on the right page. Here, we have provided the reasons why it may happen and how to fix it.
The Amazon Firestick has unquestionably won us over as a product. For those who can still vividly recall what a frustrating experience it was to watch traditional television, this convenient technology is nothing short of a miracle. It is a fantastic method to transform your regular TV into a smart TV without spending a bunch, and it is really easy to do.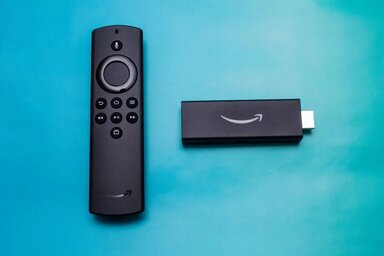 On the other hand, there are those infrequent occasions when, for instance, you are in the middle of binge-watching your favorite television show, and your Firestick forces you to exit the applications you are using. Yes, the Firestick does have a few fatal flaws that may completely destroy your time spent watching content.
Let's have a look at one of the most common culprits, which is the fact that your Firestick keeps crashing, and we will show you how to get rid of it using a few easy tips and methods below.
---
Why does my Firestick keep kicking me out of apps?
Short answer: The Firestick keeps kicking you out of apps because there is a problem with the TV's HDMI port, the firmware is out of date, the firestick is damaged, the firestick is too hot, or you have installed lots of unnecessary apps.
The Amazon Fire Stick is without a doubt an incredible piece of technology that is a device that enables you to view your preferred online streaming application on your TVs, such as Netflix, YouTube, Hulu, Pandora, and many more, by connecting to your WiFi network. However, what should you do if your Firestick continues to force you to exit the apps you're using?
The problem with the Firestick crashing has been reported by a significant number of users up to this point. In addition, there are not just one or two explanations for why the device restarts itself randomly, but rather a multitude of factors that contribute to your frustration. You'll find a list of the key causes of the Firestick restarting below for your reference.
Reason 1 – Outdated firmware
Amazon often releases updated versions of the Fire OS in order to enhance the viewing experience for its customers. However, suppose you do not update to the most recent version of the operating system. In that case, you may run into problems, such as a Firestick that forces you to exit apps at regular intervals of a few minutes each.
---
Reason 2 – Problem with the TV's HDMI port
This isn't a common problem, but it is something that can arise if you plug and unplug the Firestick on several occasions. It is possible for the HDMI port on the TV to get slightly dislodged, which will cause the Firestick to restart.
---
Reason 3 – The Firestick is Damaged 
It's possible that a broken Firestick is the root of this problem. There are several pins within the HDMI port of the Firestick, and if even one of these pins becomes broken, the Fire TV Stick may cause you to get kicked out of applications on a regular basis, in addition to causing a variety of other problems.
---
Reason 4 – Overheating
Another factor that could contribute to this issue is overheating. Be sure to investigate any and all potential sources of heat in the area; it might be the sun or a nearby hot appliance, so be mindful of the situation.
---
Reason 5 – Unnecessary apps
It is important to avoid installing too many applications on your television since this might cause it to become unusable. This can easily lead to issues with the system crashing.
---
How to fix Firestick keeps kicking me out of apps
If you are a new user and your Firestick keeps kicking you out of applications, it is vital to realize that all technology is susceptible to occasional malfunctions, but the majority of these difficulties can be remedied with relatively easy methods and solutions.
If you are a new customer and your Firestick keeps kicking you out of apps, it is crucial to recognize that all technology is prone to occasional malfunctions.
Here are some of the easiest solutions and best practices you can implement while utilizing an Amazon Fire TV Stick with your television in order to get the most out of your streaming experience and prevent problems with the Firestick that hinder it from working properly.
Method 1 – Check internet speed
Because of the sluggish internet connection or the poor connectivity, your Firestick may also keep crashing or forcing you to exit applications repeatedly. A reliable internet connection is vital for the Firestick if you want it to function correctly.
You may check the speed of your internet connection on a number of various websites; if you discover that it is slow, you can either request that your internet service provider correct it or switch to a different internet service provider.
Method 2 – Update Firestick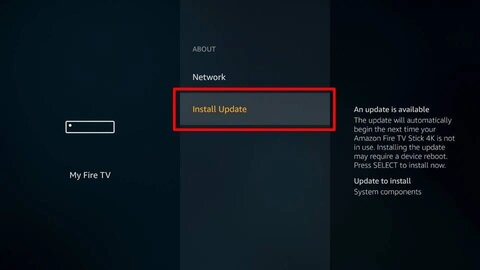 Perform a brief search for any suggested software upgrades available from Amazon. Amazon may occasionally provide software upgrades, and a significant number of the company's problems can be traced back to outdated software.
Check to see whether these software updates are available by going to the Settings menu on your Firestick. In the event that there are any required updates, we strongly advise that you install them as soon as possible. This is how you go about doing it.
Step 1– Navigate to the Settings menu located at the very top of your Home Screen.
Step 2– Select it after scrolling down to My Fire TV.
Step 3– Select about
Step 4– Choose to either Check for Updates or Install Update from the drop-down menu.
Step 5– Please be patient while your updates are being downloaded and installed.
Step 6– Depending on the speed of your internet connection, updating the software might take anywhere from five to fifteen minutes.
Method 3 – Clear Application Cache 
It is always a good idea to give this strategy a go, but you will find that it is particularly useful if you find that your Firestick constantly forcing you to exit specific applications while you are using those applications.
When there are too many shops installed on a Firestick, the interface might get crowded, which in turn causes the device to run more slowly and increases the likelihood that it will crash. This unnecessary data can be removed from your device in a secure manner by clearing the cache for the apps you have installed.
Step 1– Select Settings from the Home Screen of your Fire TV Stick.
Step 2– Proceed to the Applications tab.
Step 3– After that, select Manage Installed Applications from the menu.
Step 4– Choose the application that has been giving you problems.
Step 5– Click the Clear Cache button, then continue.
Method 4 – Remove Other HDMI Devices
It is conceivable that one of the other devices connected to your TV is causing interference with your Firestick since it is one of the many modern TV models that have several HDMI ports that allow you to connect many devices with your TV. This causes your Firestick to constantly crash.
To solve this problem, remove each device one at a time until you've identified the one that's causing the issue and then you may stop removing devices. While you are disconnecting the other devices, you must ensure that the Firestick does not lose its connection.
Method 5 – Remove Nearby Sources of Heat
Take away any other heat-producing equipment that could be in the area, since they could be causing your Firestick to overheat. Some users position the Firestick on top of other devices that emit radiation, such as other electrical gadgets, which might cause the Firestick to malfunction or perhaps be permanently damaged.
Some televisions have a propensity to overheat, which is a possible contributing factor to the fact that your Firestick keeps crashing and forcing you to exit apps.
Method 6 – Firestick Soft Reset 
The problem that the Firestick keeps crashing may often be remedied by doing a straightforward soft reset on the device using the remote.
Simply hold down the Back button as well as the Right button at the same moment when a message asking you if you want to restart your Firestick shows on your screen.
Resetting and restarting your Firestick will not delete any of your data or programs, but it will usually enhance the Firestick's overall performance.
Method 7 – Factory reset
If none of these potential fixes have helped you stop your Firestick from crashing, you may need to go to the nuclear option in order to permanently fix the issue. When you restore your Firestick to its factory settings, all of the downloaded programs and data might be the cause of your Firestick continually crashing and throwing you out of apps.
On the downside, you will need to redownload are-download preferred free third-party streaming applications, but on the bright side, this solution usually always works, and it is more cost-effective than purchasing a new Firestick.
Step 1– Select My Settings from the menu available on your Fire TV.
Step 2– Head on over to My Fire TV.
Step 3- To return the Firestick to its original factory settings, click the "Reset to Factory Defaults" button.
---
SEE ALSO:
Fix Samsung TV not recognizing Amazon FireStick
[6 Ways] Fix Plex Not Working On Firestick (2022)
[10 Ways] Fix ITV hub not working on Firestick?
---
FAQs
Q1- Why does Hulu keep restarting on my Firestick?
In spite of the fact that the Fire Stick is entirely compatible with Hulu, the streaming session may become unstable for a variety of reasons. If this happens to you, consider restarting the Fire Stick and deleting its cache to resolve the problem.
---
Q2- What does it mean when your Fire Stick keeps restarting?
If the Firestick keeps restarting itself, there is either an issue with the firmware or you have not plugged it in correctly.
---
 Final words
You may finally put this issue behind you now that you have an understanding of the reasons why your Firestick keeps kicking you out of apps and the strategies to solve it. Always utilize the most recent version of the operating system, and limit app downloads to those you actually intend to use. This will prevent the device's storage from becoming too full.
Use the connection wire that came with the Firestick, and avoid repeatedly plugging it in and taking it out of your device.
Technical writer and avid fan of cutting-edge gadgetry, Abhishek has authored works on the subject of Android & iOS. He's a talented writer who can make almost any topic interesting while helping his viewers with tech-related guides is his passion. In his spare time, he goes camping and hiking adventures.