Plex unable to play media on firestick?
Is Plex not working on firestick ?
If you are having Amazon fire stick Plex issues or Plex is not able to load media, you have landed on the right page.
Before we inspect the causes and solutions of the Plex not working on firestick problem, let us begin with a brief introduction of the topic.
Amazon Fire Tv Stick is a media streaming device that allows you to stream videos, play music, install apps, and much more on your tv. You can also download videos and play games on your device.
It is really very handy, compact, plus it doesn't require a lot of space. 
Setting it up is very convenient. As you know, it is an HDMI (High-Definition Multimedia Interface) stick. So, all you got to have is an HDMI port on your TV to connect the HDMI stick, plug it into the power adapter, and you're poised. 
Predominantly, it is android based, and it converts your standard TV to a smart one in just a connection. You can stream anything available online, be it Amazon, Netflix, Hotstar, YouTube, Plex, or any other website you love to binge-watch. 
Let's discourse about the issue within one of the websites we mentioned prior, i.e. Plex not working on firestick.
---
Why I get an error occurred while attempting to play this video: Plex Firestick?
Plex is a relatively simple program that enables you to stream locally-hosted content to any device that supports it. Using it is well worth the effort even though you must run and manage the server yourself.
You might want to consider using Plex to stream your digital media collection to your Firestick, among other devices, if you have amassed a good collection of digital media on your own library.
Talking about the problems, we shall discuss the ubiquitous ones before. It could be the slow internet connection at your place demanding to speed up, unnecessary side streaming tabs that need to be stopped, the presence of inessential data on your device that requires removal, and a fresh reboot/restart of the device.
Apart from these, we can mention a few more predominant reasons:
Reason 1: Decrepit CPU/Firestick
The CPU might be in an utter bad condition or is not powerful enough to transcode the streaming media. Make sure you are not using an old decrepit device to stream the Plex media server.
Reason 2: Subtitles Format
The subtitles you are using may be too tough to crack or handle precisely for your device. Look into the matter to resolve the issue and use a correct format of subtitles in order to stream Plex.
Reason 3: Cluttered Memory
Being a user of Plex media means a large collection of digital media on your own library that sometimes overcrowds the space and creates chaos. Make sure to declutter or get rid of them instantly.
Reason 4: Enabled Secure Connection
Sometimes, a secure connection within the Plex media settings interferes with the app.
Reason 5: Inappropriate Video Settings
Plex will attempt to maintain video quality if you are experiencing bandwidth issues by resizing the content. Please be aware that video playback may occasionally pause if the connection is extremely slow.
Reason 6: Unresponsive Firestick
If you have properly paired the Firestick and yet the problem persists. A couple of things can happen: Either the Firestick is out of charge, or the Firestick's firmware is not up-to-date.
Now that you know what could be the possible reasons behind the issue. Let's hop on to its solutions.
---
SEE ALSO: [5 ways] How To Fix Plex Live TV Not Working 
---
How To Fix Plex Not Working On Firestick?
Before getting your hands on complex solutions, go for the ubiquitous ones once:
Clear the cache of the app as well as your Firestick.
Uninstall and reinstall the app.
Restart your Fire TV device.
Press and hold the Select and Play/Pause buttons simultaneously for at least 10 seconds.
Method 1: Change Settings To Fix Plex Not Working On Firestick
Click into Options under Now Playing in your Plex app on the Amazon Fire Stick
Tap on Settings > Video > change the settings of Quality over local network to Maximum.
Go back to Settings > System > Turn Off Network Discovery
Again, go back to Settings > Advanced > Turn Off Direct Stream and Direct Play. The majority of this solution is intended to solve the problem. Please continue reading if you don't find success.
---
Method 2: Boost Your Internet Connection
You should check whether you're on Ethernet or Wi-Fi if your Plex playback is constantly buffering and lagging. The bandwidth will be detected automatically by Plex. And the media cannot work over the internet if the client is set up to play maximum and the internet is not strong enough.
---
Method 3: Disabling Secure Connection To Fix Plex Not Working On Firestick
A secure connection within Plex settings might cause interference with the app. Disabling it can make the app work properly.  Just go to Settings and Network Settings in Plex and turn off Secure Connection.
---
Method 4: Update Firmware And The App
Make sure you have an updated version of plex media to prevent any kind of lagging in between. Go to Play Store > Update.
Like routers, Amazon also releases firmware updates to enhance the performance of the Fire TV Stick. Check for the same. Navigate to Settings > Menu and look for Device or System in the menu > Go to About > Check System Update.
If a firmware update is available, the Fire TV Stick will download it automatically. After downloading, you have the option to install the update, or the Fire TV Stick will install the update automatically when the TV is left idle for 30 minutes, or when it restarts.
---
Method 5: Uninstall and reinstall Plex
If none of the above steps work, try uninstalling and reinstalling the Plex app on your Firestick. This can help to resolve any issues with the app.
---
Method 6: Refine Preferences
Make some necessary adjustments to your Firestick that optimize its overall performance and help you to resolve the issue.
Navigate to Settings in your Fire Tv Menu > Select Preferences > Turn off Data Monitoring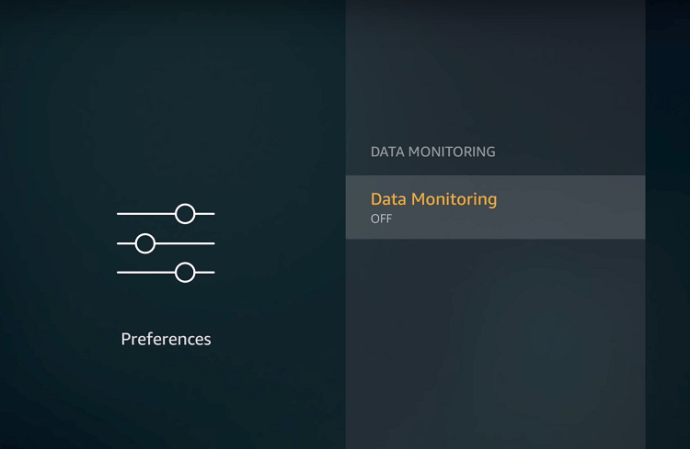 Settings > Preferences > Notification Settings > Turn off App Notifications (unwanted ones).
Under Preference, select Featured content > Turn off Allow Video Auto play.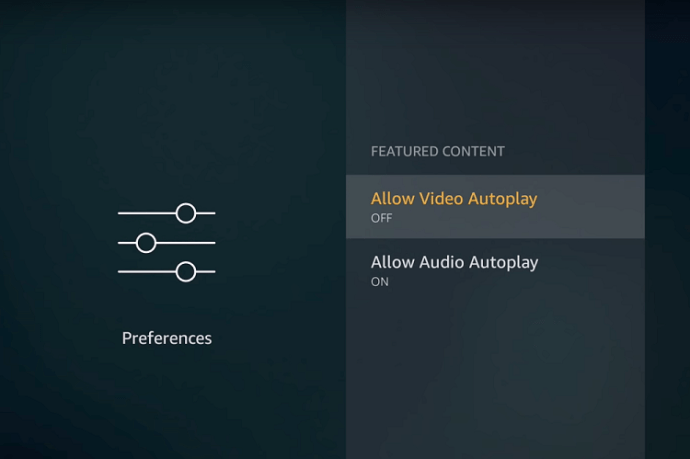 ---
Method 7: Check The Subtitles And Video Settings
Before playing, turn off the subtitles, turn off "Always Burn", Remove the PGS subtitles from the file (these must be burned always), upgrade your hardware. 
Play smaller videos. Go to Settings > Quality Settings > Enable Option To Play Smaller Videos.
---
Method 8: Install Kodi and install the Plex addon
Follow the steps below to install Plex addon on Kodi on your firestick:
Go to the Firetv app store and search for Kodi.
Download and install Kodi on your Firetv.
Once Kodi is installed, open it and navigate to the Add-ons menu.
From the Add-ons menu, select the option to install new add-ons.
Search for the Plex addon and install it.
After the installation is complete, return to the Kodi main menu.
From the main menu, navigate to the Add-ons section and select the Plex addon to open it.
Configure the Plex addon settings to connect to your Plex server and allow access to your media library.
Once the Plex addon is configured, you can start using it to stream your media content directly in Kodi.
---
Method 9: Change Transcoder settings
Plex Server needs powerful computer resources to work effectively. This allows the server to convert files and stream videos in real time.
Here are the steps to adjust the Transcoder settings for Plex:
Go to the Main Menu and select "Home."
Open the Settings menu.
Look for the Transcoder option and select it.
Choose a new quality setting from the four available options, such as "Automatic," "Prefer encoding of better quality," "Make my CPU hurt," or "High-speed encoding is strongly preferred."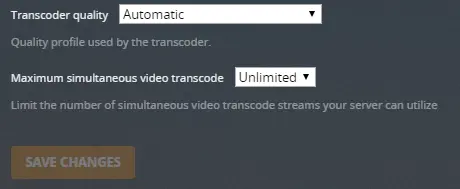 By adjusting the Transcoder settings, you can ensure that your Plex Server performs at its best and delivers high-quality video streaming.
---
Method 10: Reset Firestick to factory settings
If all else fails, you can reset your Firestick to its factory settings.
This will erase all data and apps from your Firestick, so make sure you back up important data. Go to "Settings" -> "My Fire TV" -> "Reset to Factory Defaults."
---
SEE ALSO:
(6 Ways) Fix Plex your changes could not be saved error
[4 Methods] How to fix Plex media server not opening on PC.
---
Final Words
Here we have tried to provide all the possible causes and best-suited solutions to Fix Plex Not Working On Firestick error. Kindly go through them thoroughly to fix the annoying issue.
If the problem persists, try to use a VPN Service, using it allows you to connect to a different server and avoid congestion and throttling altogether, or you can fix transcoder settings under Settings  > Server > Transcoder in Plex, or maybe just wipe off the dust from your device.
---
Further Reading:
How to import playlists to PLEX
Fix MKV files not Playing on PLEX
[Fixed] Why do I get PLEX: 'The server is not powerful enough' error?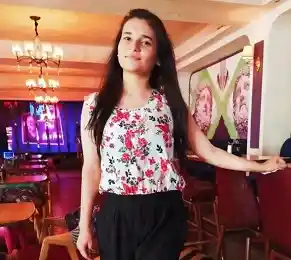 Sakshi is a Terpsichorean (dancing all her stress out), she always had a keen interest in writing creative content since her school days. Basically, balance & short-term goals are something she looks forward to. She's a big time foodie yet a fitness freak pursuing this job to fulfill her day-to-day needs.
---
Stay connected with us for the latest updates! Follow us on Telegram and Twitter to join our vibrant community and never miss out on any exciting content."