Are you having issues with your payment on Netflix?
Is Netflix not accepting your card?
Or you are getting the error "There appears to be a problem with the payment method you are trying to use" on Netflix?
If you are having trouble with the payments on Netflix, you have been on the right page. Here we have explained why Netflix is not accepting your card or through other errors.
So, let's get started.
In order to avail of the services provided by Netflix, you are required to pay for a subscription to the plan. For payment, you can use your debit card, credit card, PayPal, Netflix gift card, and even from the Google Play Store as well. Netflix offers its users different types of payment methods to make it more convenient for them.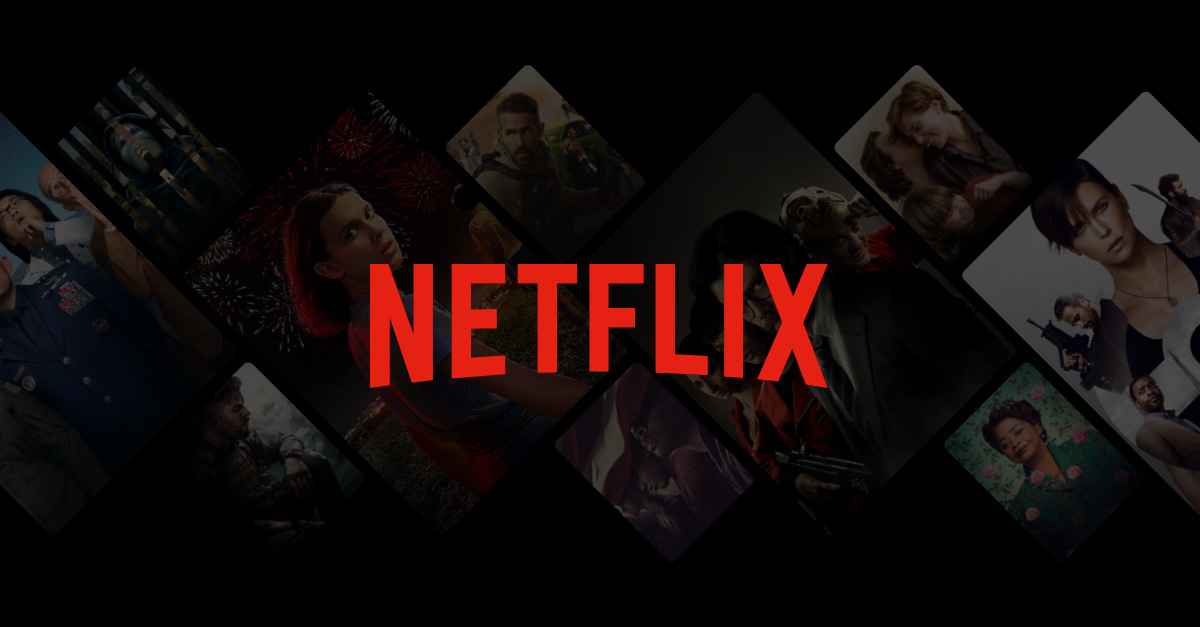 Sometimes an issue with Netflix problem with the payment method can arise while you're making payments. Though Netflix provides great service sometimes there can be issues with processing the payment for your subscription plan or when you're trying to use a certain payment method you face an issue.
If you are facing an issue with the payment method you are trying to use, read this article to know more about why 'there appears to be a problem with the payment method you are trying to use' appears in Netflix.
---
Why is Netflix unable to process my payment?
Netflix's unable to process your payment can be due to your bank declining the transaction of the payment, or you might have filled out the wrong payment information while trying to process the payment.
Oftentimes, when your card is not currently accepted as a payment method there, will be issued while processing the payment. Since the bank processes all the payments made by you, they sometimes might land up declining your payment for a Netflix subscription. If this is the issue then you can contact them and address the matter at hand.
When we are in hurry, we fill out the information wrong at times. Like it could be the postal code, the expiry date of your card, or your card number, even if the slightest mistake in the information filled out by you had an error then the payment won't be processed.
The mode of payment that you are using most likely a card like debit or credit should have online payment enabled for you to be able to make online payments for the subscription plan. Netflix's problem with the payment method can be because the card is not online payment enabled, or it can be due to bugs on the payment processing site.
---
Why is Netflix not accepting my card?
Short Answer: Netflix is not accepting your card because it is not supported by Netflix, the card has been blocked, there are not enough funds, daily/ monthly limit has been reached, or there can be services issues with either Netflix or the bank.
When Netflix doesn't accept your card even when you have filled out all the correct information along with your card is applicable to make an online payment, there can be issues with the Netflix payment site itself as even if you checked with your bank about the issue of payment, and it was approved, there can be glitches in the Netflix site that don't enable you to proceed with payment.
The other issue is that sometimes your card can have certain restrictions on it like you won't be able to make an online payment for certain sites so due to that it can result in you having an issue with Netflix problem with the payment method. In order to resolve this, you can contact your bank or get another card that can be used for online payment.
At times bank being the one processing all the payment transactions even has the right to disapprove the transaction for certain payments or they might have accidentally done it. You can solve this by getting in contact with your bank and asking them to approve the transaction for the online method.
Sometimes the credit card or debit card that you are using to make the payments can be expired. Once the card is expired then you won't be able to make any sort of payments, and it can be frustrating not being able to watch Netflix when you want to, so you can renew your card.
---
Fix: 'There appears to be a problem with the payment method you are trying to use' in Netflix
Well, it can certainly make you feel miserable when you try again and again to make the payment for the Netflix subscription plan and there appears to be a problem with it. Below there are numerous methods that you can use in order to solve Netflix's problem with the payment method.
Method 1: Update the payment method on Netflix
When there's an issue with the current payment method that you are using either card or PayPal, there can be issues with the payment so you can switch to another payment method by using another card to make the payment.
To update payment method:
Sign in to your Netflix account.
Click on the profile icon.
Select Manage payment info to change the mode of payment.
From there select the new form of payment and fill out the details.
Trying different payment methods can resolve the issue and allow you to proceed with the payment and availing of the Netflix subscription service as you wanted.
---
Method 2: Check your card limit
Before you proceed with the next method, there is one thing that you need to check. If you are using a credit or debit card as the payment methods, you must check if the limit of your card is exhausted or not.
There is a daily limit and the monthly limit on the number of transaction as well as the amount of transactions. If you have exhausted any of the limit, you won't be able to make payment to Netflix.
Well, we can't let you know the exact limit of your card as it totally depends on the financial institution that provided you the card.
You can contact the customer support of your respective financial institution to know more about the status of your daily and monthly limit.
---
Method 3: Fill out all information correctly
Often times when we are in hurry or even when we are being careful, we miss out on minor details while filling out forms. It can be the same when you tried to fill out your Netflix payment method information, it might have been typed incorrectly. So, you can check it again and fill it out.
Log into your Netflix account.
Click on the profile icon.
Navigate to manage payment info, from there your usual payment will be displayed.
Cross-check with your card details if the information is correct or not.
Then remove the payment method and enter the new information with all the correct details.
We as humans can be forgetful, and even the smallest details can be missed so while filling out the payment method information make sure to fill in the information correctly so that you don't face any issues in the future.
---
Method 4: Contact your bank
If the issue is caused by the bank's side as they are not approving the transaction of the payment for Netflix, then you can contact them regarding the matter. Your respective bank will look into the matter and even if you have a few restrictions set on your card, you can ask them to remove the restrictions that might be causing obstruction while making the payment.
Your card can even be expired so by contacting the bank they will be able to renew it as soon as possible in order for you to enjoy the services provided by Netflix.
---
Method 5: Contact Netflix customer service
If the payment method is accepted by Netflix and yet even after contacting the bank regarding the issue you can't find any solution. You can contact Netflix customer service whereby you can contact them through the Netflix app, through phone calls, and they even have live chat available so that you can seek help from professionals.
---
Method 6: Create a New Netflix account
Often there can be problems with your Netflix account, the same card can be used as a mode of payment for another Netflix account and still process the payment but in your account, you might face the issue. So, you can create a new account and check if it works or not.
To create a new account:
Go to the Netflix app or website whichever you prefer.
Select the Netflix subscription plan of your preference.
Create an account using your email and then set your password.
Proceed with the payment method.
By creating a new Netflix account, you might be able to make the payment with the same card instead of creating a new card just for the account.
---
SEE ALSO:
Fix: No Cast Button On Netflix Android
Fix: Netflix "Too Many People Are Using Your Account"
Fix : Netflix Says 'Too Many Downloads' But There Aren't
---
FAQs
Q1. Why is the price of Netflix subscriptions higher than expected?
Answer: The price of Netflix being higher than expected can be due to taxes, depending on where an individual lives the tax can be charged along with depending on your location extra fees can be charged, and the subscription plans can be different for different countries.
Q2. Why am I being charged earlier than expected by Netflix?
Answer: when you change the date on which the bill is being paid and on the same month there has been an increase in the price of the subscription plans then you will be charged early.
---
Final words
Without a doubt, Netflix has constantly been our life support as it kept us entertained in our highs and lows. Even stayed around providing us with various movies and TV shows to stream during the pandemic. Though there can be issues, Netflix goes out of its way to help its consumers.
We hope that this article helped you understand more about Netflix problem with the payment method and what actions you can take in order to fix it.
Do check out our other articles.
---
Further Reading:
[6 ways] How to Fix Netflix not working on PS5, PS4
How to Fix Netflix too many people using your account
How to fix Netflix this device is not supported by the app
Fix: Netflix stuck at 24% (Percent)
---
Stay connected with us for the latest updates! Follow us on Telegram and Twitter to join our vibrant community and never miss out on any exciting content."