TikTok has become a renowned app globally. It is often known as Douyin in China. Tiktok is solely used to make short videos and upload them to the platform. The video duration ranges from 15 seconds to ten minutes. TikTok was launched in September 2016 and rose to popularity since then along with being available in 40 different languages.
A user on Tiktok can make videos in any genre be it prank videos, stunt videos, role-playing, makeup videos, and many more. There are numerous filters and features on the video recording side of Tiktok that assists the user in making more interactive and entertaining videos for their audiences to watch. Nowadays numerous people become content creators through TikTok.

TikTok has currently reached about 1 billion monthly active users worldwide. The app is mainly used by people to express themselves and it is beneficial for content creators as they can create content on the platform and earn numerous followers through the app. On TikTok, people can often link the account to other social media platforms, and even enables us to put the link in our bio just for the followers to be able to locate us on another platform.
Do you want to figure out how to put a link in your bio on TikTok and how many followers are required? Read on to learn about: How many followers do you need to put link in your bio on TikTok
---
Why can't I put a link in my TikTok bio?
You not being able to put link in your bio on TikTok can be due to you not having enough followers along with that you might be using a personal account and you are required to switch to a business account in order to put link in your bio.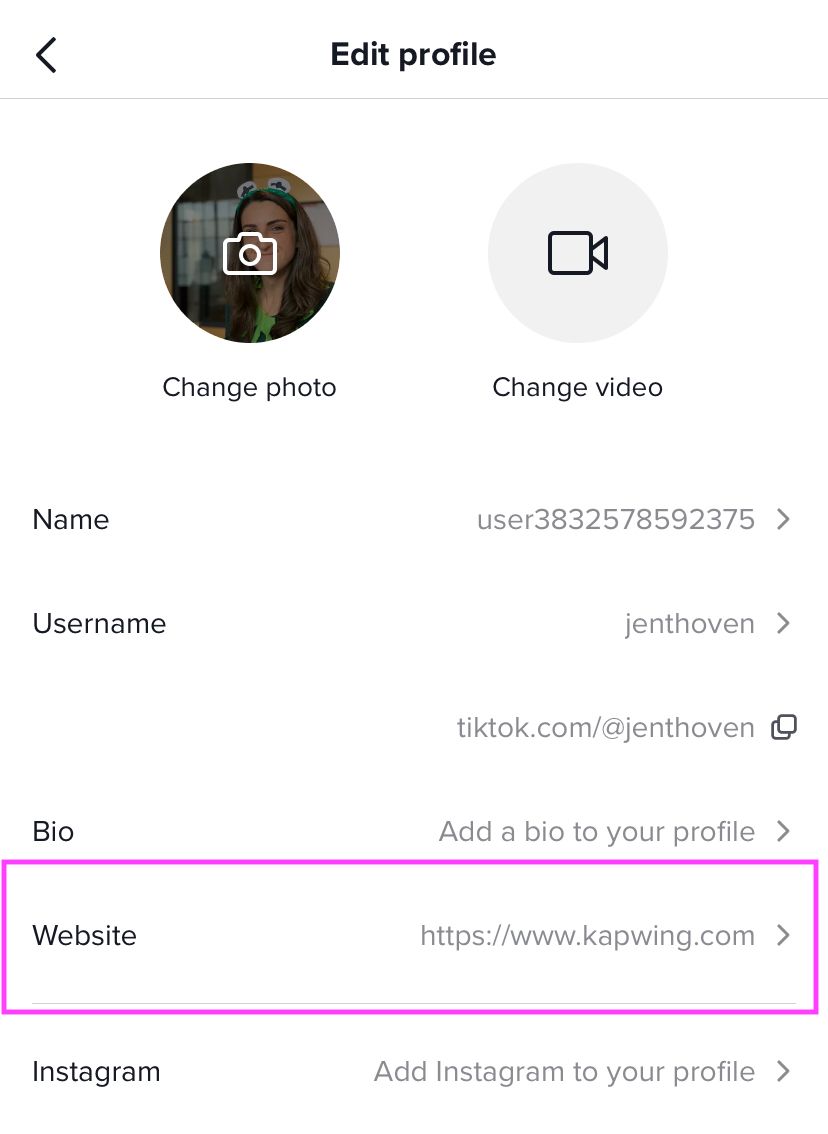 Not having a business account and using a personal one doesn't permit the users to put link in your bio on TikTok. The link is mainly that of the websites of your business or your social media platform, for that, you should set up your account as a business one. Since the business account is used for marketing, whether you are marketing a product or your content through the link you need to switch it up.
Recently, TikTok has released a new update through which if you have less than 1,000 followers then you cannot add links to your TikTok bio. Through these new updates even if you have a business account you will be required to have that certain number of followers in order to be able to put a link in your bio on TikTok.
Even if you meet the requirements mentioned above, if you haven't finished your business registration process then you won't be able to add the link. The business accounts are only available in 5 countries namely the United States, The United Kingdom, Canada, Indonesia, and Russia. If you are not residing in any of these five countries then you can't put a link in your bio.
---
How many followers do you need to put a link in your bio on Tiktok?
The sole reason why the content creators or business owners want to put link is to drive more traffic to their websites and their other social media platforms, in order to do so they are required to have about 1000 followers.
With the new update of TikTok since January 2022, even if you have a business account if you have less than 1000 followers then you will not be able to put link in your bio on TikTok. TikTok has set up new requirements and these requirements are: for the user to have a business account along with having 1000 followers on TikTok to add a link in bio. Just like how Instagram requires a certain number of followers to be verified you will also need to have a certain number on TikTok to be verified.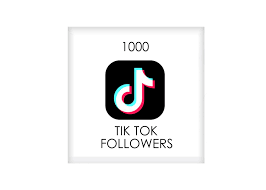 Even if you have the required number of followers you have to switch to a business account to be able to add a link for your followers to see and click on it. Having 1000 followers is quite easy on TikTok as it has become one of the apps whereby you can start a trend and even be famous over the night.
You just need to post videos consistently then through the TikTok algorithm your TikTok videos will get recommended to the audience and then you will gain followers through the passage of time. After gaining that certain number of followers then you will be able to switch your account to a business one and proceed by adding link to your account.
---
How to put Tiktok link in Instagram bio
Just like how you can put links in your TikTok account, you can do the same on Instagram whereby you won't be required to have a certain amount of followers to put the link. Instagram is also a great platform for influencers and content creators so adding a TikTok link to Instagram bio brings more traffic to their TikTok account.
To put the link:
Open the Instagram app on your device.
Click on the profile icon located in the bottom right corner.
Go to your profile and tap on Edit profile.

Image source: Lifewire

There a website field will be given to upload the link.
Paste the link to your TikTok account.
You can add a website links on both personal and business accounts on Instagram as it doesn't have that restriction.
---
How to add a link in your TikTok bio
In order to put link in your bio on TikTok, you will need to meet the requirements of having a certain number of followers and having a business account on TikTok. TikTok has really reshaped the future of advising as being a platform with 1 billion users it has the ability to make a brand go viral and it could be yours if you have the number of followers and can bring more traffic to your website through the link.
To switch to a business account:
Through a business account, you will be able to reach new heights on the social platform where you will be able to create trends along with that you will also be able to promote your business in a more open a public manner.
Download TikTok from the app store.
Log in or sign up to your account.
Tap the Me Tab located at the bottom of the display.
Navigate to "Manage account". Tab on the switch to a Business account.

Image source: Venddy blog

Beneath the Business option Tap next.
You will be asked numerous questions by TikTok and you can answer them accordingly and proceed with the setup.
To put link in your bio TikTok:
Adding a link in your bio assists by bringing more traffic to your account along with that it is a great way to keep your followers engaged with your profile and your business account. Adding links has not only increased traffic but also followers along with business sales. So, putting links is the most beneficial for business accounts.
To put the link:
Open TikTok from your device.
Click on Profile and then Edit Profile.
Tap on "Manage Account".
Switch your personal account to a business account.

Image source: Magic links

Tap on Edit profile.
Enter the website link into the TikTok Bio-Field.
Click the submit button.
After following the above process, you need to make sure that the link is clickable and can be accessed by your users.
---
How to add link to TikTok bio without business account
If you don't want to switch to a business account and if you don't meet the requirements, you can be able to add link in your bio but that link will be unclickable. Your followers can copy the link and then use it as the unclickable link will not directly take them to your website, they will need to copy and paste it to their browser.
To add link:
Open Tiktok on your account.
Head to your Profile and tap on the Edit profile section.
Select the Bio field and then type in your link.
Tap on Save and your link will be now shown in your Tiktok bio.
Keep in mind that this link cannot be clicked and it has to be copied by the followers in order to get to your website. You can even direct your audience to the link by adding it to the description part of the TikTok video that you make.
---
SEE ALSO: TikTok no website option : Reason & Solutions
---
FAQs
Q1. Why is TikTok showing old videos?
Answer: Based on your interests and the videos that you have viewed in the past, TikTok will recommend the videos that are suitable to your taste. If you are not interested then you can click on don't recommend.
Q2. Why is my Tiktok account banned?
Answer: There are numerous creators whose accounts get banned by TikTok even the famous creators have at one point got their TikTok banned. So, you can reach out to the TikTok support team to assist you.
---
Final words
Tiktok has turned out to be a great platform for people to enjoy and share what they love with other people. It has become a place full of entertaining videos along with videos of different genres. We hope that this article helped to learn more about how to put link in your TikTok bio.
Do check out our other articles!
---
Further Reading:
[Fixed] Why can't I add a link to my TikTok bio?
[7 Ways] Fix TikTok this effect doesn't work with this device
[Solution] TikTok Account Gets Banned
(Fixed) Why are my TikTok notifications not working
Why won't TikTok download 2022? (iPhone and Android)
Benisha, a tech enthusiast with a passion for PC gaming (motosports) and a love for all things automotive. With a wealth of expertise in social media apps, software, and devices, Benisha is dedicated to assisting users in resolving their tech-related issues. Whether you're navigating the digital world or hitting the virtual racetrack, Benisha is your go-to tech expert.