Did your TikTok Account Gets Banned? Unable to fix it? Don't rush it's just a video streaming app, and you can live without it. But why ruin your fun when you can conveniently get it back, especially when you have a large following and have put a long pull as a creator in it.
Without wasting any further time, commencing with today's topic "Why did my TikTok Account Gets Banned" & "How to get it back"?
The TikTok app is globally prominent due to its engaging content by some content creators and influencers in the town. It provides a variety of short-form videos with durations from 15 seconds to three minutes.
For instance, pranks, stunts, tricks, hacks, jokes, dance, entertainment, and much more creative content.
The only aim of Tiktok is to make it the leading destination for short-form mobile video. They say, "Our mission is to inspire creativity and bring joy." TikTok has global offices including, Los Angeles, New York, London, Paris, Berlin, Dubai, Mumbai, Singapore, Jakarta, Seoul, and Tokyo.
Unfortunately, the most prominent video-streaming app (Tiktok) has taken off in the last year from India. Even celebrities on the big screen are showing their interest in the app nowadays.
---
What Happens When Your Tiktok Account Gets Banned?
Tiktok says their violation system counts the number of violations you get, and is based on the frequency of violations.
If you have a violation, they will notify you of the consequences in the Account Updates section of your Inbox. You can also see a record of your violations in your Inbox.
You'll be notified in different parts of the app, if violated any guideline. Here's how it works:
First violation
•  They will send a warning in the app the first time your content violates our Community Guidelines.
After the first violation
After your first violation, they can take one or more of the following actions.
Temporary ban:
•  They may suspend your account's ability to upload a video, comment, or edit your profile for a period of time (mostly between 24 or 48 hours).
Permanent ban:
• They will notify you that your account may be permanently banned.  This means that if the behavior persists, the account will be permanently banned.
It's but obvious that you won't be able to get access to your Tiktok account after getting banned. If your account is banned, you will receive a banner notification when you next open the app, informing you of this account change.
Accounts that consistently violate community guidelines usually get banned from TikTok. Now you might wonder, what are the community guidelines of the Tiktok? 
Community Guidelines :
Your content mustn't contain violence or hateful behavior.
 TikTok does not enable activities that violate laws or regulations. They prohibit the trade, sale, promotion, and use of certain regulated goods, also the depiction, promotion, or facilitation of criminal activities, including human exploitation.
Tiktok doesn't celebrate shock-value or violence, suicide, self-harm, and dangerous acts.
They don't support any kind of harassment or bullying.
Tiktok looks after minor safety and avoids any Adult nudity and sexual activities.
 They believe that trust forms the foundation of their community. Hence, do not allow activities that may undermine the integrity of their platform or the authenticity of their audience/users. 
If you want to read in depth about Tiktok's community guidelines, content violations and bans, account and user safety. Then, you should refer to support.tiktok.com.  
---
Why did my TikTok account get banned for no reason?
Hereinabove we discussed all the community guidelines that may lead to the banning of your account if violated. But if you think that it got banned without any legit reason. The following could be the case:
Spamming others with unwanted messages & comments.
Exceeding the daily follower gaining limit.

Trying 

unsafe third-party apps

 and making money out of Tiktok.

Mainly, many accounts are mistakenly disabled by TikTok for being opened by minors (under 13 years old).
---
How to get unbanned from TikTok?
If you think your content was removed without any reason, let them know by submitting an appeal. 
To submit an appeal:
 Locate the notification in your TikTok inbox.

 Tap on the Notification.

 Tap

 Submit an appeal

.

 Follow the instructions provided.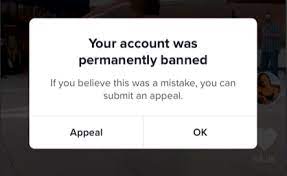 Or you can simply,
Go to the video.

Tap

 Community Guidelines violation: See details

.

Tap

 Submit an appeal

.

Follow the instructions provided.
Reminder: Don't delete the appeal under review. It might get impossible for them to remove the violation from your record if your appeal is successful.
Also, you won't be able to retrieve your content in that case. Do share the feedback after your appeal gets successful for their improvement.
---
How do I get my permanently banned TikTok account back?
Method 1: Contact TikTok Customer Support
To contact the official TikTok customer support:
Go to "Profile".
Then, navigate to the "Privacy and Settings" option.
After that, tap on "Report a Problem".
Subsequently, click the option saying, "Account Issue"
Last but not the least, tap on "Add an Email".
Briefly state your concerned issue to the customer support service of Tiktok. Then, sit back and wait for at least 6-8 hours for their reply.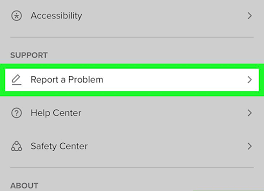 If your account was banned due to age restrictions, you can always provide Proof of Your Age (ID proof) to verify your age. 
---
Method 2: Sending TikTok Support Emails
Sending Tiktok support emails will work for both temporary and permanent TikTok bans, but it's more suitable for users who are unable to log into the TikTok app and send appeals from there. In this case, you're going to send support emails frequently.
Once you are done with the procedure, sit back and just wait. Hopefully they will respond instantly and in a positive manner.
You may sometimes have to send support emails more often than usual in order to get a response from them. So, don't just sit back and relax after trying for the first time.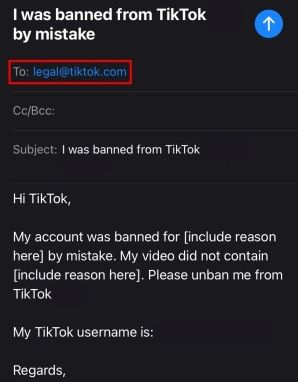 If they determine that your content or account should be restored:
•  The content or account will be reinstated (unless you've already deleted the account or content).
•  The penalty will be erased and will not impact the account going forward. (reference Tiktok)
---
Final Words
As discussed earlier, TikTok is one of the most popular video-sharing platforms in today's world. You can share short clips, gain a massive following, and make money out of it.
In fact, many people have even made their careers on TikTok itself (known as influencers). Spending a long pull and pursuing it as your carrier is a damn big thing.
It would be extremely frustrating yet scary at the same time for anyone to hear the news of their account getting banned. If you are going through the same issue, don't forget to follow the above-mentioned methods to recover your banned TikTok account. 
Here we have tried to provide all the possible reasons and solutions to fix the banned account error. We hope you now have a clear-cut idea of the issue and get it resolved instantly.
Just go through them vividly once and follow the step-by-step procedure to get the best result. As we have tried to put in the best efforts into this article.
We would appreciate if you read the entire article and understood the topic very well. Share this information with your loved ones and try to help them as much as you can.
Hope it felt insightful and valuable.
Thank You for bearing with the article till last!
---
Further Reading:
[Remove red filter] Why is my TikTok camera red?
[Solved] Fix Tiktok say sound not available
[Fixed] Why can't I add a link to my TikTok bio?
(Fixed) Why are my TikTok notifications not working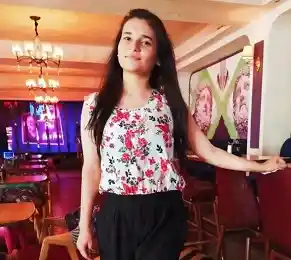 Sakshi is a Terpsichorean (dancing all her stress out), she always had a keen interest in writing creative content since her school days. Basically, balance & short-term goals are something she looks forward to. She's a big time foodie yet a fitness freak pursuing this job to fulfill her day-to-day needs.
---
Stay connected with us for the latest updates! Follow us on Telegram and Twitter to join our vibrant community and never miss out on any exciting content."