In this article we will clarify a general doubt that several TikTok users express. We will discuss why users cannot add a link to the TikTok bio and how you can fix it. Keep reading.
TikTok brings users over to a platform of unlimited entertainment where anyone can explore over tons of interesting contents. It helps users connect with creative people from all over the globe.
Coming back to the topic, TikTok has offered its users the perfect way to express themselves in front of their viewers via its bio feature. A user can modify their bio as per their choice, making it influential and interesting to other users.
You can achieve more sophistication if you get to broaden your connection through other means. If you wish to let your followers on TikTok know about your achievements or work through link addresses, then, having your bio include it would be great!
Adding links to your bio is possible on TikTok, yet many users are not sure about how to make this happen. Are you facing the issue of not being able to add a link to your TikTok bio? We are here to help you with just that.
---
Why can't I add a link to my TikTok bio
Short Answer: You can't add a link to your TikTok bio because your account is a personal account, you do have not enough followers, there are issues with your link, or there is an app glitch that is preventing you from adding a link.
However, you can also get a business account on TikTok, wherein you get to add links to your bio under the 'website' detail.
So, if your account is personal and you wish to get links displayed on your bio, then don't worry about anything else and switch into a business account.
Well, in the next part of this post, we will discuss the methods to fix the issue which prevents you from adding links in Tiktok bio.
---
Fix: Can't Add link to TikTok bio
When you want some extra details added onto your account on TikTok, you would definitely go for putting in a link onto your bio that directs your viewers to some website or a portfolio that you have created. This could be to impress your viewers and share your ideas with them, or it could be for your business.
But, sometimes users complain that the app won't let them add links to their bio or they do not find the option to add the links.
In that scenario, you must check our guide to fix the issue.
1. Switch to business account
If you are using a personal account, you won't be able to add any links to your bio. Unlike Instagram, where every Instagram account can add links, Tiktok only let the pro account to add links.
Follow the steps below to switch from personal account to business account.
First, launch the TikTok app using your login credentials. Go to your profile page by clicking on the 'Me' icon.
Then click on the 3 dots present on the top right-hand side of the profile page. This will open the Settings.
Next select 'Manage account'. Among the options, select 'pro account'.
Then select 'Business' and tap on 'continue'. This will successfully switch your regular account to a business account.
Now click on 'Next' which will direct you to a list of categories that your account is based on. Select the suitable category. This concludes the process.
---
2. Ensure eligible follower count
As you may already know, even if you have a business account, you won't be able to add a link to your bio because of the eligibility criterion.
Yes, there is a follower count eligible criterion. You can only add a link to your bio if you have at least 1000 followers on your Tiktok page. On reaching 1000 followers, you also enjoy additional tools as well.
So, ensure that you have at least 1000 followers on your Tiktok page before you can add a clickable link to promote your business website, Instagram page, or any product link.
---
3. Update Tiktok app
Well, if you have a business account and have at least 1000 people following your Tiktok page and still need help adding the link, there could be issues with the app.
Sometimes, small app glitches or apps can cause an issue with any of the app features. This can be easily fixed by simply updating the app to the latest version.
Go to the respective app store and find if there is an update available.
---
4. Use Tiktok on different platform
Tiktok is meant to be used on mobile. The app is available for Android and iOS mobile platforms as well as for Windows and Mac.
And if you are trying to add the link in the bio on your PC and can't do it, you should try using a different device.
Try adding the link to the bio on your mobile device using the official Tiktok app. If the issue pertains, proceed with the next method.
---
4. Check Tiktok service status
Even if your app is up to date, there is still a possibility that you see issues with certain feature on your Tiktok app.
It can be because Tiktok is facing a service outage or the servers are not responding as intended.
So, what should you do? All you can do is wait and keep a status update on the services.
You may check the reports posted on third-party tracker websites like Downdetector.
---
5. Contact Tiktok support
If Tiktok servers are working fine and you still cannot get through your issues, you must contact Tiktok support and ask for assistance.
It is quite possible that your account has been banned or restricted from putting any kind of links. To know if that's the exact case, you are suggested to contact Tiktok support.
There are two easy ways to set up a contact. You can visit the official contacts page and submit your query.
Another way is to tweet the issues you are facing and tag the official Tiktok Twitter account to your complain tweet. We should also let our users know that both ways can take more than 24 hours to get your problems noticed.
---
How to Add the link to your TikTok bio
Once you have completed the above steps, now you will get to add a link on the website option which is made available in your business account. Here is how you can provide your link in the 'website' option;
First, launch the TikTok application.
Then go to the 'Profile page'.
Click on 'Edit profile' and then look for the 'Website option'.
Now tap on 'Add your website'. This will direct you to a page where you can add the links to your website.
Press on 'Save' to keep the website visible on your bio which your followers can view.
You can always switch back to your personnel account when considering the fact that business accounts do not support a lot of audios or songs used to create content on TikTok.
---
Can you Switch back to personal account?
Yes! You might consider continuing with the same business account since your followers get to access the link provided in your bio.
If you wish to switch back to personal account, it won't harm any data from your TikTok account but it will no longer contain the option to add the link.
Even though you include it in your bio, the link might not direct your viewers to the intended page. Also, business accounts hold various provisions which helps you monitor your followers, the number of views and other useful data.
If you are planning to handle a professional business via TikTok, you should consider making it a business account. The only drawback is regarding the fact that you may not have complete access over songs and other entertainment features.
Here is how you can switch to personal account;
Enter your TikTok account.
Click on the 'profile' icon.
Now select the three dots on the top of the page.
Click on 'Manage account' and then select 'Switch to personal account'.
They will request you to confirm the selection. Select 'Switch back'.
This will switch your account back to a personal one. Hope it helps.
---
SEE ALSO: Why are my TikTok notifications not working?
---
FAQs
Q1. How do I add a link to my TikTok bio?
You can add a link to your TikTok bio by switching into a pro account or a business account. First, open your TikTok profile page. Then click on the three dots on the top right corner. From the options select 'manage account' and then scroll towards 'Pro account'. Tap on 'Business' and hit 'Continue'.
After choosing an appropriate category, you have successfully switched to business account. For more details, refer to the article above. Hope it helps.
---
Conclusion
This article explains why you can't add a link to your TikTok bio. We have explained the reason and also provided the solution for the same. Hope it helps.
---
Further Reading:
Why won't TikTok download? (iPhone and Android)
What does the arrow on TikTok mean?
(3 Fixes) Why is my TikTok camera quality bad?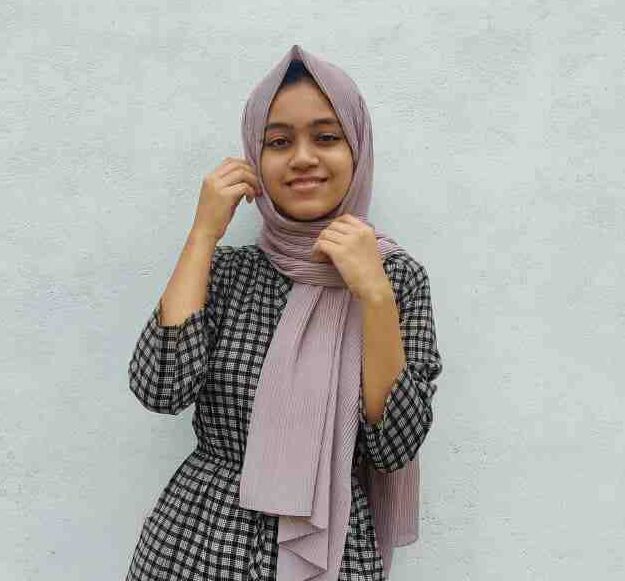 Dilha is a writer who loves composing poems and going into deep research on all kinds of tech stuff that they don't teach in school.
anything that marks the extraordinary part of this generation excites her. she is currently persuing her degree in genetic engineering. here at Android Nature, she is assigned with various cool topics and is responsible for sharing cool insight and updates on the same.
---
Stay connected with us for the latest updates! Follow us on Telegram and Twitter to join our vibrant community and never miss out on any exciting content."