In this article, we will be listing a few reasons why TikTok won't download on iPhone and Android.
There have been many popular threads on forums in regard to TikTok not being available to download.
And we are going to address this issue and also give you multiple ways to solve it.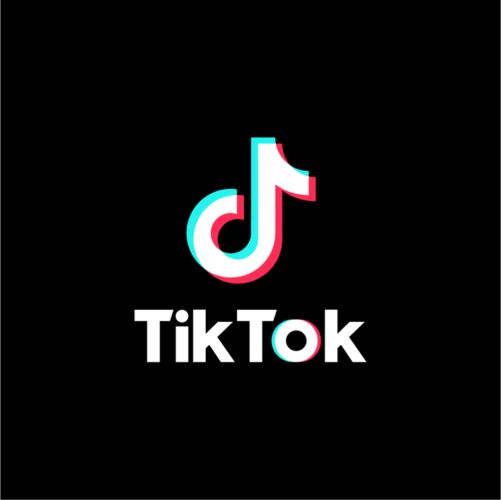 ---
Why won't TikTok download?
There can be a number of reasons why you can't download TikTok on your phone such TikTok might not be available in your region, you don't have enough space on your device, your internet isn't stable, your device isn't updated to latest version, cache is causing the issues, etc.
Well, don't worry. Below we have listed all the possible solutions you can try out on your own to fix can't download TikTok.
---
How to Fix : Can't Download TikTok for App Store or Play Store
1. Check your internet connection
First and the basic step you need to perform is to check whether your internet connection is working fine or not.
You can check your internet speed at fast.com or other such websites to check internet speed.
Also, make sure that you have not exhausted your data limit. You won't be able to download anything if you have used the available data of your plan.
If you are using Wi-Fi to download TikTok but can't download it then try downloading it via your mobile data or vice-versa.
---
2. Restart your device
Sometimes simply restarting your device can fix a lot of issues as it clears temporary bugs and glitches.
To restart your device, follow these steps:
Press and hold the power button on your device until the power option's menu appears.
Tap "Restart" or "Power off" and then tap "Restart" again to confirm.
Wait for your device to restart. This may take a few minutes.
Once your device has restarted, try downloading TikTok from the App Store or Play Store again.
If you are still unable to download TikTok after restarting your device, try other methods below.
---
3. Make sure TikTok is available in your country
Although TikTok has gained popularity in some countries. Other countries namely, India, Pakistan, Indonesia, etc. have imposed a ban on TikTok.
Owing to several reasons like national security issues, uploading immoral content, and others.
However, it is reported that recently some of the regions lifted the ban since they got assurance from TikTok.
But, it will take some time to be on Play store since the directive is yet to reach the government.
---
4. Make sure your device have enough storage
Next, TikTok won't download if your device doesn't have enough space.
To check if your device has enough storage to download TikTok, follow these steps:
Open the settings app on your device.
Tap "Storage" or "Memory" to view the amount of storage space you have available.
If you have less than 100 MB of storage available, you may need to free up some space by uninstalling apps or deleting files to make room for TikTok.
Uninstall the unwanted apps and files on your device. Deleted the unwanted photos or upload them to the iCloud or Google Photos.
---
5. Clear App Store or Play Store cache
Cache is the temporary memory that your device store to load apps and service faster.
However, with time a lot of cache can be built up, and it can cause issues rather than providing benefits.
So, you are unable to download TikTok from App Store or Play Store, try clearing their cache.
To clear the cache for Google Play Store app on an Android device, follow these steps:
Open the settings app on your device.
Tap "Apps" or "Applications".
Tap the Play Store app.
Now, tap "Storage".
Tap "Clear cache".
To clear the cache for the App Store on an iOS device, follow these steps:
Double-click the home button to open the app switcher.
Swipe right or left to find the App Store app, and then swipe up on the app to close it.
Open the App Store app again.
Once you have cleared the cache, restart your device and then try downloading TikTok.
---
6. Update your device to the latest version
Moving on, if your device isn't updated to the latest firmware, there might be some underlying bug preventing you to download certain apps.
So, make sure your device is updated to the latest version.
To update your device to the latest version, follow these steps:
Open the settings app on your device.
Tap "Software update" or "System update".
If an update is available, follow the on-screen instructions to download and install it.
Note: These steps might vary from device to device.
Keep in mind that updating your device may take some time, and you may need to restart your device after the update is complete.
Also, make sure to back up your necessary data before updating your device.
---
7. Try downloading TikTok with and without a VPN
TikTok might not be showing up in Google Play Store or App Store. However, it might be available in your region.
In this case, you can try downloading TikTok using a VPN
Simply, download any free or paid VPN and connect to a server different from your region and then try downloading TikTok.
If you are already using a VPN, disable it and then try downloading TikTok.
---
8. Sign out and Sign in again to your Google or Apple account
Sometimes simply signing out and logging again and fixes a lot of issues.
Follow the steps below to remove your account :
 Open settings
Open accounts
Select your Google Account
Click on 'Remove Account'
Open Google Play Store
Sign in to your account
Download TikTok
---
9. Check if time zone is also automatically enabled
If date and time zone are not automatically enabled on your device, you might have issues downloading apps.
Go to the Settings app on your device.
Scroll down and tap on the "Date & Time" option.
Check to see if the "Automatic date & time" or "Automatic time zone" option is turned on or not.
If Automatic time zone is turned off, turn it on and then try downloading TikTok app from App Store or Play Store.
---
10. Sideload TikTok to your phone
To sideload TikTok onto your phone, you will need to first download the TikTok APK file from a reliable source such as APKpure.com
Once you have the APK file, you will need to enable the option to install apps from unknown sources on your phone. This option is usually found in the Security or Privacy settings of your phone.
Once you have enabled the option to install unknown apps, you can use a file manager app to locate the TikTok APK file on your phone and open it. This should bring up the installation screen, where you can choose to install the app.
It is important to only download APK files from trusted sources, as downloading APK files from untrusted sources can pose a security risk to your device.
---
11. Contact TikTok support
Lastly, if you have tried all the steps listed and still can't download TikTok on your device, the last step that remains is to contact TikTok support.
---
FAQs
Q1. What is the age requirement to sign up for a TikTok account?
To create an account on TikTok, you should be older than 13 years.
Q2. What do we need to get our accounts verified by TikTok?
The following points are the requirements to get a verified account:-
Your account needs to have a consistent number of followers at around 500–2,000 per day
Your account should grow and have more and more views as well as watch time.
You have a huge benefit if you have been already featured on prominent media platforms.
If your content is going viral consistently, you can also get a blue tick.
If your account in other social networking apps are already verified then you may also get verification on TikTok
---
Conclusion
Well, this is all there is to know about why TikTok won't download on your device. Thank you for reading.
---
Further reading:
(3 Fixes) Why is my TikTok camera quality bad?
[Solved] Why TikTok says my phone number is already registered?
[Fixed] Why are my settings restricted by TikTok?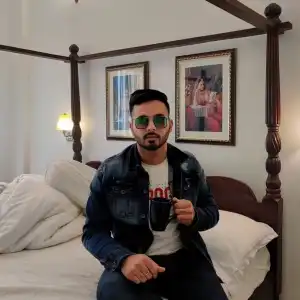 Ankit is an engineer by profession and blogger by passion. He is passionate to do all the stuff such as desiging the website, doing the SEO, researching for the content, writing tech blog posts and more.