When you create an account on any social media, they would definitely prompt you to provide them with a way of contacting you. And this could be your email ID or mostly your phone number. It also becomes a necessity in the process of verification of your account.
As a public platform, TikTok also utilizes this tactic to verify unique users and keep a check on millions of accounts created. The contact number that they request from the user, is linked to their respective TikTok account.
Other than the contact number, you may link your email ID or Facebook account to your TikTok account. However, using the phone number for this purpose has proved to be comparatively easy.
Many times, when users attempt to create an account, they face an issue where TikTok says the phone number is already registered. In this article, we have discussed exactly everything you need to know in order to handle such issues. Keep reading.
---
Why TikTok says my 'phone number is already registered'?
Does TikTok say that your phone number is already registered even though you have not yet provided your number? This is not a plausible fraud or security threat. It could be due to general reasons that may have to do with many other individuals who have also used the same number before you received it as your own.
The number that you may have used for registering on TikTok may have been someone else's contact number before it got to you. As should be the case, he or she may have utilized the same number to create an account on TikTok. And hence, you are not able to register on the same number a second time.
This is could be the most genuine reason for this issue to occur. In such a situation, it is advisable to either register with your email ID or you could link either of your other social media accounts. There is also another way involving the action of alerting the previous user, however, we do not recommend meddling with their privacy unless they give you access.
If a former user of your registered number does not unlink the phone number from his TikTok, it would indeed be difficult for you to start a new account with the same number. Now, you could try contacting them by browsing your number on Google or through similar means.
However, in case you have previously registered on TikTok with your phone number, trying to start a second account with the same number is not possible.
To know more about how to fix this issue, keep reading.
---
SEE ALSO: Why are my settings restricted by TikTok?
---
How to fix the TikTok 'This Number is Already Registered' issue?
This particular TikTok error is assigned for safe registrations avoiding spam and other malpractices. Once a number is registered, it cannot be used a second time to create an account. This is done in order to limit account duplication and to allow the unique identification of individual users.
1. Make sure you are entering correct number
The first step to take is to make sure you are entering the correct number.
Ensure there are no typo errors.
Check that you have entered the correct area code for your phone number.
Confirm that the phone number you are entering is currently in service and able to receive text messages or phone calls.
---
2. Try logging in with your email address or username
There are multiple ways with which you can create or log in to TikTok.
If you are not able to log in or sign up for TikTok with your phone number, you may try another way to sign up.
TikTok allow users to sign up with many ways such as phone number/email, Facebook, Apple ID, Gmail ID, Twitter.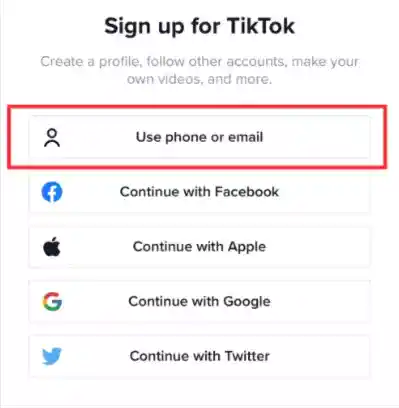 ---
3. Unlink your contact number
The phone number that you possess currently may not have unlinked from its previous TikTok account. If you have made an account using the same number before, you will have to unlink the number to start your new account and remove the error.
Here is how you can proceed with this method;
Firstly launch the TikTok application.
Then give your login credentials and open your previous account.
Tap on the 'Me' option at the bottom right side of the page.
Now click on the dots at the top right side. This will open the 'settings and privacy page.
Scroll down and select 'report a problem'.
Navigate towards 'account and profile' and select it.
This will display a set of options. Now click on 'email and phone number'.
Select the option that says 'changing the phone number and email associated with your account.
Read the panel displayed and then go ahead and click 'No'.
This will display a new page. Click on 'need more help'.
A space will be provided for you to type in your concern.
Type in concern as follows; 'I do not have access to the registered phone number anymore. Hence, I wish to change it'.
Then send it.
TikTok will prompt you to verify your account details via your birthday and other information. They will verify that it is you.
Once that is done, you can either provide a new phone number or end the procedure.
You could either link a new number to unlink the current number. Or you could try the above method and remove the link. Hope it helps.
---
4. Contact TikTok's support team
If you suspect that someone else has used your phone number to create a TikTok account, you can contact TikTok's support team for assistance.
To request that TikTok remove your phone number from the other account, you may need to provide proof of ownership of the phone number. This can include a phone bill or a screenshot of your phone's settings page that shows your phone number.
Contact TikTok's support team via the app or website and explain the situation, providing them with the necessary proof of ownership.
---
5. Create a new TikTok account
Lastly, if none of the above solutions work, you would like to create a new account with a new phone number or just sign up with your Gmail or Apple ID.
In the meantime, you can keep contacting the TikTok support to resolve the 'Phone number is already registered' problem.
---
SEE ALSO:
[6 Ways to Fix) Why won't TikTok let me log in
(Solved) Why can't I make a TikTok account?
---
Frequently Asked Questions.
Q1. Is your phone number linked to TikTok?
TikTok requires you to link either your phone number or any of your social media accounts including Facebook or Twitter. This procedure is meant for verification and prohibits any misuse of the account.
---
Q2. How do I unregister my phone number from TikTok?
It is possible to unregister your phone number. You will need to launch the application and then provide the login credentials. Then click on the 'Me' option to open the profile page. Now click on settings which are the three dots at the top of the page. Select 'report a problem' and then select 'account and profile'.
Now select 'email and phone number' and select the option 'changing the phone number and email associated with an account. Click on 'No' on the following page. Finally, select 'need more help' and type in the issue clearly. Send it. TikTok will respond
This article has compiled a step-wise guide for you to follow in order to unlink or unregister your phone number from TikTok. Hope it helps.
---
Conclusion
This article has explained how to fix the error on TikTok showing phone number is already registered. We have compiled the steps that you should follow in order to unlink your phone number from TikTok. Hope it helps.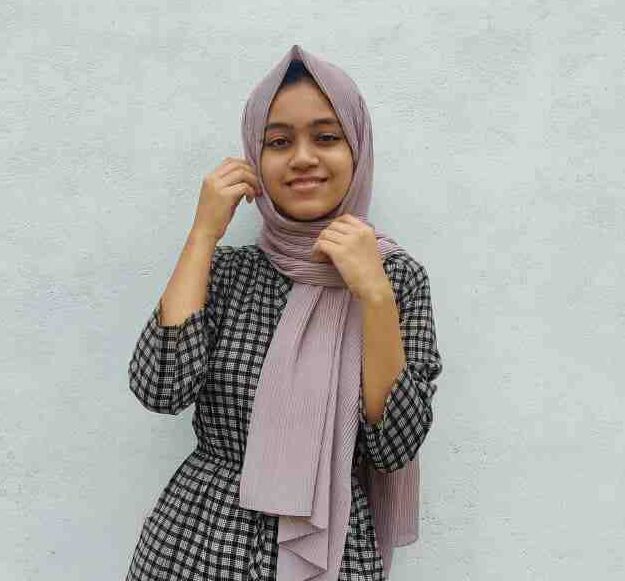 Dilha is a writer who loves composing poems and going into deep research on all kinds of tech stuff that they don't teach in school.
anything that marks the extraordinary part of this generation excites her. she is currently persuing her degree in genetic engineering. here at Android Nature, she is assigned with various cool topics and is responsible for sharing cool insight and updates on the same.
---
Stay connected with us for the latest updates! Follow us on Telegram and Twitter to join our vibrant community and never miss out on any exciting content."