The world witnessed the surge of a new line of entertainment in the year 2016, where users get to share cool videos and gain followers and likes. TikTok was a huge success and over a billion users accepted it as a major platform for sharing their skills and happiness. So today let us discuss a major issue faced by its users; why can't I make a TikTok account?
Much of the videos involved dances, acting, and humor. TikTok has provided the right platform for users to nurture their inner talents and find their own little audience out of the masses. The 15 seconds long clip can indeed provide the best time pass via endless scrolling content.
So if you attempt to start an account on this popular application, and the app says you are not eligible for TikTok or you simply can't get yourself registered, then you have come to the right place for help. We have the guidance that you would need to enter the world of TikTok. Keep reading.
---
Why can't I make a TikTok account?
There is probably a time when you the idea of having your own TikTok account. But your attempt in registering your account and logging in goes down the well. This is a general issue and you are not alone. Generally, the guidelines TikTok clearly describes the age requirement and other disclaimers that one needs to follow while entering a public platform.
When trying to set an account on TikTok, make sure to provide a valid email address, a verification tool, which could either be your phone number or the email address. Once such details are provided you will get the verification code that will get you registered onto the application.
So this step being crucial for the authentication process, it is required for you to provide the right set of details for verification.
If you still can't make the account, then try to reinstall the application, or you could try logging in through the TikTok.com website. There are various ways to figure out the solution for this particular issue. Given below are simple hacks you could try to go about this situation. Hope it helps.
---
1. Sign up via TikTok.com.
There is always an advanced set of options or different ease in accessing an application via a browser. The same goes for TikTok. If you find yourself stuck with the initial steps of setting up your TikTok account, don't worry. Just go ahead and type TikTok.com onto your browser search box.
This will redirect the webpage to the official site, where you can easily register your account on TikTok. Follow these simple steps given below, if you still need some guidance;
Browse TikTok.com.
This will redirect you to the official page.
Click on 'Login' at the top left corner.
A page will open, having the various options for logging into your account.
At the bottom of the list, you will see 'Sign up'.
Click on it and it will lead you to another page where they will prompt you to provide your date of birth.
Provide the necessary details. And make sure to sign up with a valid email address or contact number (whichever you prefer).
This should help you set your account. If by chance you are unable to sign up with this method, then try the methods provided below;
---
2. Relaunch the TikTok application.
A great way to fix any lingering issues with applications that are not loading or don't allow you to access would be to relaunch the app. This is a popular hack most problems use to get quick recovery. Unlike complex system repairs, this simple hack helps clear off the residual data that may not have loaded while you launched the application, which eventually caused the issue.
You could relaunch the application and retry the process of signing up on TikTok. Hope it helps.
---
3. Restart the device.
Much to the surprise of several users, any application lag or malfunction can be rooted with glitches in the device. So as a precautionary step, restart your mobile or other devices onto which you have downloaded the application. Once the device is turned on, try to relaunch the TikTok application and then attempt registering your account. If this does not work as well, then cross-check the final step to make sure you are not overdoing the whole process. Hope it helps.
---
4. Check the age limit to fix the issue where you can't make a TikTok account.
Since TikTok broadcasts your videos to the world, it cannot go about without any specific boundaries that the users are required to follow. Mostly, this includes the age bar below which the individual is not permitted to have an account. TikTok allows users above the age of 13 to register their accounts.
This is a strict measure adopted to prevent unauthorized access to the application. Also, on the basis of the age that you provide, the account will either be permitted to showcase as a user or would be considered as 'not eligible'.
It may happen that you have provided the wrong input for your birthday. If you have given the age below 13, then you will be denied signing up in TikTok. So make sure to give the right input.
---
Why do I get sorry looks like you are not eligible for TikTok?
The major aspect of an eligible user would be the age that they have registered with. If the user is below the age of 13 he or she may not be allowed to proceed with the registration. So make sure you have registered with your correct age. If you are below 13 you would not be permitted.
Once TikTok evaluates your registration, it will strictly consider the age, and based on that you will receive the message 'sorry, looks like you are not eligible for TikTok'.
---
SEE ALSO: How to use and create your Instagram QR code?
---
How to fix not eligible for TikTok?
You can fix this message where TikTok says 'not eligible' on the TikTok website. There, you can correct the age that you have provided in order to clear off the 'not eligible' message. Hope it helps.
---
Frequently Asked Questions.
Q1. What age is eligible for TikTok?
The user is required to be 13 years of age or above, in order to have access to the application. Any age below the mentioned limit is not entertained.
---
Q2. Why does TikTok say too many attempts?
TikTok will display 'too many attempts' when there is a server issue, in case of a deactivation of your account, or similar issues. If you have disabled your account and attempt to log in after that, it will result in this message.
---
Conclusions
This article explains some major reasons why you can't make a TikTok account. We have discussed some simple solutions and plausible reasons for the same. Hope it solves your doubts.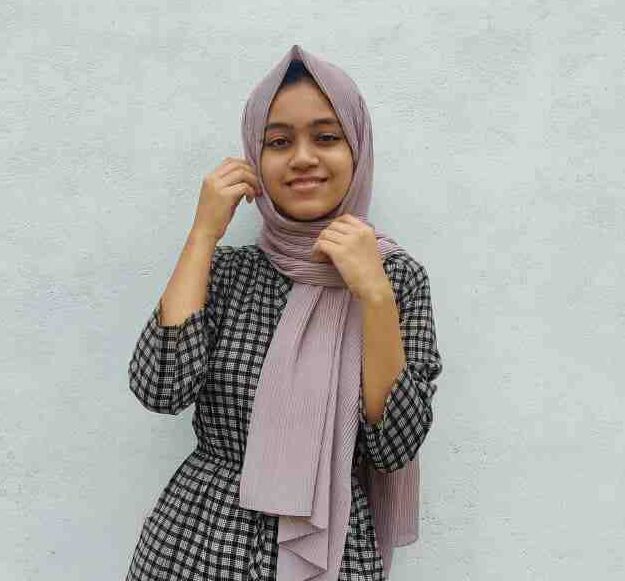 Dilha is a writer who loves composing poems and going into deep research on all kinds of tech stuff that they don't teach in school. Anything that marks the extraordinary part of this generation excites her. she is currently persuing her degree in genetic engineering. here at Android Nature, she is assigned with various cool topics and is responsible for sharing cool insight and updates on the same.