Everyone would definitely agree to the fact that game night does not go by without logging onto Fubo TV. The service that began for soccer lovers now features over 90 channels and broadcasts. So today, we are going to confine our discussion to a general issue faced by Fubo TV subscribers; How to fix Fubo TV keeps buffering?
Fubo indeed earned their way through the streaming services that they provide to over 700,000 subscribers. So it does not suffice to talk of the incredible packages that Fubo has to offer. Experience it! But now, let us head to the point of discussion.
Like many streaming services, Fubo employees the process of altering the quality of its streamed contents depending on the strength of the signal that the user uses at their homes. Moreover, the reasons for the above-mentioned issue, where Fubo TV keeps buffering would vary based on several factors.
We have collected some of the popular reasons for the same here for your reference. So keep reading.
---
Why is Fubo TV not loading/keeps buffering?
A lot of factors greatly affect streaming services. And this is not exclusively for the case of Fubo, but it applies to almost all streaming out there. However, let us limit our discussion to fixing this issue with Fubo and attempt to unleash the complete experience of this wonderful streaming service.
So why is Fubo TV not loading? A quick answer would be regarding the signal strength required for this particular streaming facility. You can expect a distortion-free sports night with a signal of 20 Mbps. This is the magnitude required for a single stream.
As the number of users gets added the signal strength requirement increases by 20 Mbps each. Hence, make sure that your router is providing the adequate strength of the signal. This is the first and foremost reason for the issue in Fubo TV. There are other similar issues that can lead to disturbances in the stream.
At times it would be solely due to the lack of compatibility of the device that you are utilizing to view the streams. We have compiled some general remedies you could put into action to quickly get back the best quality and enjoy your game. Keep reading.
---
How to fix Fubo TV buffering issue?
The connection, the streaming device, and even the router can affect the streaming activity. So here are some scenarios and appropriate solutions for them. Hope it helps.
---
1. Relaunch the stream.
It may only be a matter of an unexpected bug has crept into the system. But that need not be the case every time. Either way, try closing the stream and then relaunch it after a while. Check if the streams have regained the quality or if it is still buffering.
If the issue persists, don't fret and keep reading.
---
2. Check your signal strength.
A quick call would be trying to improve your signal strength either by switching to a different network source or trying to reduce the distance between the router and your device. This should try to fix the buffering to a great extent. Another effective method to try along with it would be to turn off your router.
In a few seconds, turn it back on. Such occasional reboots of your modem or router can effectively eliminate any lag persisting in its system. Moreover, it can definitely enhance the speed. Hope it helps.
---
3. Try restarting your device to fix the issue where Fubo TV keeps buffering.
When you have overused your device, there could be a lot of unprocessed data and the system might lag a bit. These delays can be removed by restarting your device. In fact, occasional reboots are quite helpful in clearing off the system lag and should effectively remove the buffering.
Most of the time, the device can affect the streaming quality in spite of strong network signals. So make sure to restart your device and try streaming once again. This should clear the issue. If not, then keep reading.
---
4. Poor compatibility.
As mentioned earlier, the device that you utilize to stream the videos from Fubo does a lot to the quality content that they offer. Naturally, there are certain specifications on the devices that are said to be compatible to enjoy Fubo TV on. We have compiled a quick list of popular devices that are compatible;
All android devices (both TV and mobiles).
4th generation and newer Apple TV.
LG TV.
Vizio SmartCast TV.
Hisense TV
The above list is some of the devices that support the application. Make sure you use one of these devices to subscribe to Fubo TV.
---
5. Re-login into your account.
Another remedy that is quite popular when it comes to issues with buffering content is to log out and then back into the account. It should remove the lag that was present previously and let you enjoy distortion-free content. Try it out. Hope it helps.
---
6. Remove cache.
This is indeed the last hack that can get your streaming quality back into the content. Clearing cache that builds up anywhere, is by far, the most effective way of eliminating lag. So here are the steps to follow to do so. Based on the device that you may be using, the steps may vary. However, we have framed the general method to use for any device. Read on;
Go to the home screen of your device.
Select 'Settings'.
Then click on 'Apps'.
Once the list of apps is displayed, look for Fubo TV.
Select it, and then navigate towards 'cache'.
Click on the option of 'clear cache'.
This should clear out the overloaded storage space and help the smooth running of the content. Based on the device that you use, the option of 'cache' may appear as 'history'. Both would eventually make the same difference. Troubleshoot the stream quality.
Hope it helped.
---
SEE ALSO: Fix Fubo TV unwatchable (not working) on the super bowl day.
---
Frequently Asked Questions.
Q1. Why is Fubo always buffering?
Fubo TV may buffer due to various reasons including poor network signals or overloaded storage space. Refer to the above article to know the appropriate solutions for the issue. Hope it helps.
---
Q2. How do I stop my Fubo from buffering?
If the issue is with the signal strength, try switching to a different network. Or you could try relaunching the Fubo application. Another method includes clearing cache or restarting your device. Remember to check your device compatibility. Refer to the above article for details.
---
Conclusion
This article explains the various reasons for Fubo TV keeps buffering. We have compiled some useful methods to solve this issue. Hope it helps.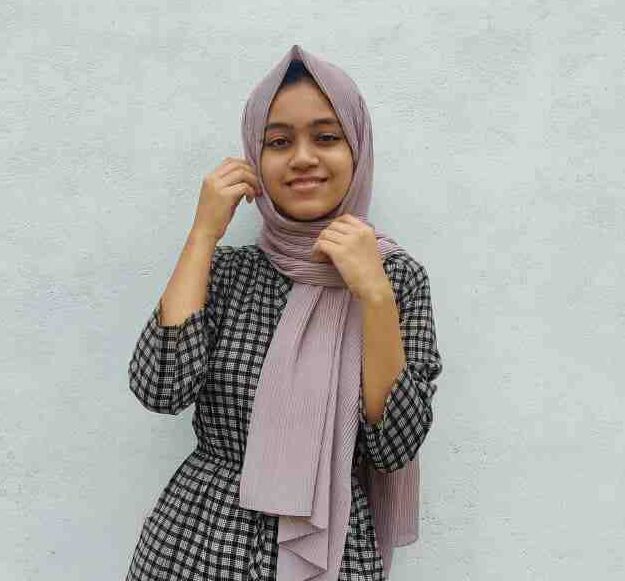 Dilha is a writer who loves composing poems and going into deep research on all kinds of tech stuff that they don't teach in school.
anything that marks the extraordinary part of this generation excites her. she is currently persuing her degree in genetic engineering. here at Android Nature, she is assigned with various cool topics and is responsible for sharing cool insight and updates on the same.