Are your setting restricted by TikTok to protect your privacy?
How to remove settings restricted by TikTok?
If you are searching for how to fix setting restricted by TikTok, you have landed on the right place.
So, let's get started.
When a public platform turns too convenient for people worldwide, there are chances for misconduct from the user's side. So naturally, such applications must frame a set guideline that restricts and controls the user's activities if and when needed.
Now, TikTok had not emphasized this feature until recently. The recent communication brought up some modifications to the accounts of kids under the age of 18.
Since TikTok is open for anyone above the age of 13, there is quite a broad range of age groups that can enjoy videos collectively.
Until the modifications were made, users below the age of 13 were exposed to 'TikTok for Younger user's experience'.
This is the case in the US. If the user is found to be below 13 and not utilizing this feature, their account would be eliminated. Following this rule, the application has been rated 12+.
---
Why are my settings restricted by TikTok?
Let us get to the topic at hand. As mentioned earlier, an update made by TikTok considers a default setting for users between the ages of 13 to 15. This allows for their accounts, which do not fall under the 'TikTok for Younger user's experience' category, to have their settings altered automatically.
This sort of modification essentially makes their account private and filter out the followers that it receives.
According to TikTok's claims, this is a measure to nurture the awareness in kids about the importance of one's privacy. Other than that, there are certain additional restrictions that are found over such accounts;
The account is made private and only a limited number of followers, pertaining to the filter, are allowed to follow the account.
Other users won't be allowed to download the videos shared via such accounts.
Users who do not follow the accounts if young kids will not be able to comment or view the videos.
Kids between this age group will experience some restrictions in the type of videos that they can create as well.
Similarly, TikTok has exercised these restrictions on accounts owned by users between the ages of 16 and 17 as well. These restrictions are removed only if the user has registered themselves to be above the age of 18.
It might seem that TikTok has instilled their confidence in kids genuinely applying these settings for themselves, as an act of self-check.
Well, every parent would hope the same for their kids. As per the claims of the authorities, such restrictions are a step toward educating the kids regarding the online privacy of children at a young age.
Moreover, it should be effective in eradicating the negative impact of online platforms especially for children lacking guidance.
But there are instances when you are not a kid and obviously, these settings don't have to apply to you.
So how to remove these setting restrictions on TikTok?
---
How to turn off settings restricted by TikTok to protect your privacy?
If you are looking forward to gaining plenty of followers, hoping to build your fame and share content on a constant basis, then these setting restrictions are not going to help you. In this situation, you might have to toggle it off in order to enjoy the complete publicizing of your content.
If you are under the age of 16, your account is automatically made private without any prompting from your side. You will not be allowed to change this setting.
However, if you are not under 16 and found that your account has come under the TikTok privacy setting, or if you wish to change the other settings, then we are here to help you.
These settings involve permitting other users to view your account under 'suggestions' and syncing your contacts and Facebook friends on TikTok.
We have compiled the steps that are necessary for you to modify these settings in order to prevent additional restrictions on your account.
Here is how you can turn off the setting restricted by TikTok.
1. Fix the TikTok privacy settings.
Open the TikTok application and select the 'profile page'.
Then select the 'Privacy' option.
Now click on the option that says 'Suggest your account to others'.
Enable or disable the various parameters of suggestions as per your convenience.
This setting will control who gets to see your account in their suggestion.
Once that is done, go to the previous page and select the option that says 'Sync contacts and Facebook friends.
Make the necessary changes as per your wish to enable your contacts or Facebook friends to view your account.
Next, on the privacy page scroll down towards 'Safety' below which a set of options are present.
Based on your requirement you may choose from them the options that you would wish to make changes to.
For example, click on 'comments' and you will be able to change the settings on filtering all comments or the spam and offensive ones.
You may alter these settings as per your wish. Hope it helps.
---
2. Turn off restriction mode.
Try to disable the restriction mode in order to perform the above actions and save the changes.
Firstly, launch the TikTok application.
Now, click on the 'Profile' option down below.
This will open your profile page.
Once the page is open, click on the three lines on the top-right-hand corner.
This will open your settings.
Navigate towards 'content and activity and then from the list of options select 'Digital wellbeing'.
A new page will appear which displays the enabled restriction mode.
Click on it and another page opens.
Then select 'Turn off restricted mode'.
This action will prompt you to enter a passcode which you would have provided in the event of enabling the restricted mode. Tap on 'Next' to conclude the action.
This will remove the restriction on your account and allow various contents to be available for you.
---
SEE ALSO: Why can't I make a TikTok account?
---
3. Set your TikTok account to Public
Once you set your account to private, you will be restricted from a lot of activities like duet, stitch and direct messages from strangers. So set your account to public to enjoy the application in its full glory.
Click on your profile and select the three bar symbol on the top.
It will take you to the Settings and privacy page.
Then select Privacy.
On the top, under Discoverability you can find the Private account option.
If you turn it on, only your followers and the people you follow will be able to communicate and view your videos.
---
4. Change your age on TikTok
If you are really not underage and there has been a mistake with the age entered on your account. You should contact TikTok customer support and inform them about the error with your profile.
Click on your profile and select the three bar symbol on the top.
It will take you to the Settings and privacy page.
Scroll down and find Support.
Under support, you will find "Report a problem" option.
Now, select it and under it search for account related option.
If you don't find anything relevant to your issue, just select Other and type in your issue.
After you report the problem with the wrong age on your account, TikTok will send you a mail with details on how to proceed with your account. Follow those instructions and there will be no restrictions after that.
---
5. Create a new TikTok account.
If you are still getting the 'setting restricted by TikTok to protect your privacy' error, you should create a new TikTok account.
Remember, when creating the new account, you should keep your age above 16, or we would suggest it to keep 18.
This will allow you to change the privacy setting in your TikTok account.
That being said, follow the steps below to create a new TikTok account:
Open TikTok
Tap on the profile icon,
Tap on your username present at the top of the navigation bar.
Now, tap on "Add account".
Now, tap on "Use phone or email".
On the "Sign up" page, set your birthday so that you're 18 years old.
Tap on "Next" and follow further instructions to create your account.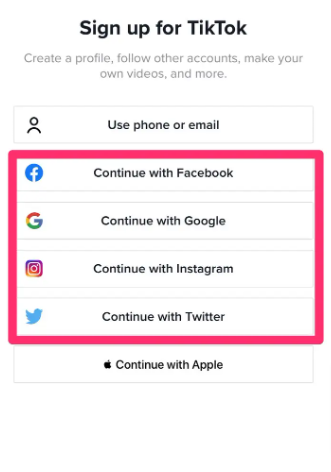 Once, your new account is created you will be 18 years or above, and you can easily change the privacy setting in the TikTok account including the duets and stitches.
---
6. Contact TikTok Support
Even after trying all the methods if you are unable to get the restrictions on TikTok out of your way, try contacting TikTok's customer service representatives.
You can visit this website to get help – https://support.tiktok.com/.
---
Conclusion.
This article explains why TikTok restricted your settings. We have compiled the steps to follow in order to remove these restrictions. Hope it helps.
---
Further Reading:
[Fixed] TikTok cannot send messages due to privacy settings
How to Fix Tiktok direct message not working 
(Solved) Why is TikTok Not Showing My Videos To My Followers
[7 Ways] Fix TikTok this effect doesn't work with this device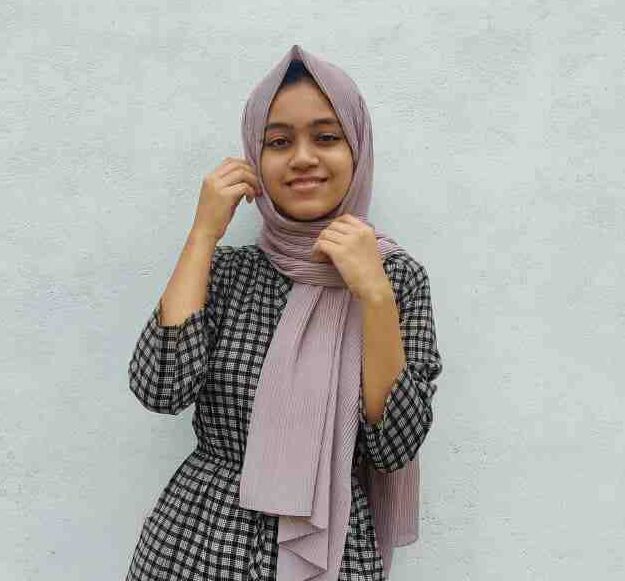 Dilha is a writer who loves composing poems and going into deep research on all kinds of tech stuff that they don't teach in school.
anything that marks the extraordinary part of this generation excites her. she is currently persuing her degree in genetic engineering. here at Android Nature, she is assigned with various cool topics and is responsible for sharing cool insight and updates on the same.