Spotify Premium gets you unlimited music without any interruptions. If you have subscribed to the premium version, then you would definitely be able to enjoy these provisions.
But, sometimes subscribers face an issue where Spotify Premium doesn't work for them.
In this article, we will discuss the main reasons for this issue along with the ways possible solutions. Keep reading.
---
Why is my Spotify Premium not working
Nutshell: Your Spotify Premium is not working because you don't have an active Spotify Premium subscription, you have reached the device limit, your device is connected to a VPN, there are issues with Spotify servers or the app, or there could issue with your internet connection.
If you are looking forward to ad-free music sessions with more personalized playlists and lots of downloads, then Spotify Premium is just for you. However, there are instances where the premium version displays some glitches while you use it.
The issue could arise from a poor network connection or because the account has not effectively synced into the current device. It could also be that your subscription has expired or met with certain obstacles. Always cross-check whether your payment for the Spotify Premium account was successful or not.
Occasionally, users find their premium upgrade delaying the process. This is, however, rectified in a short while. In other instances, you must cross-check the account that you have used to subscribe to the Spotify Premium accounts.
For more clarity and ease of resolving this issue, we have compiled the effective methods to solve this issue with a step-wise guide for quicker understanding.
Keep reading and we hope it helps.
---
ALSO READ: Fix: Spotify Offline Not Working (Apple Watch/ PC/ Phone)
---
How to fix Spotify Premium not working
Several users have expressed concerns regarding the paid version of Spotify, not working out for them. The types of glitches that you may face in regards to the premium version, may vary for different users. However, we have dictated effective measures in the following content.
Read the step-wise guide to overcome the issue and enjoy non-stop song sessions and personalized playlists without ad interruptions. Hope it helps.
1. Log into the correct account
There may be a possibility for you to provide the incorrect email address or would have used a different email id that was not used during the premium account subscription. So check and provide the right credentials to log in.
Once you have subscribed to Spotify Premium, you will have to sync the new account to your device. This will ensure that you get access to your premium account soon after your subscription is complete. For this, all you have to do is log in once more to your Spotify account.
If you have subscribed to the premium account, then the login action will activate the subscription for the premium account.
---
2. Logout, Login with your account
One of the very underrated methods of troubleshooting is to log out with the account once and log in with the credentials again after restarting the app.
---
3. Check your payment status
There could be instances where your payment might have not been processed completely. So, if your premium account does not work, then it could be due to the same reason. Check your payment status on the Spotify website or the mobile application.
Step 1: First, launch the Spotify application.
Step 2: Log in to your account.
Step 3: Then go to 'Account' and then select 'Your plan'.
Step 4: Here, you can look into the status of your subscription payment. Check if it is activated or not.
---
4. Check your network connection
As the first step of resolving a technical error, make sure to check your connections and secure them before you continue with troubleshooting any issue. The same goes for the issue at hand. Shift to a strong network in case your Wi-Fi signals are weak. You can try switching to mobile internet.
Now, read on to know more methods of resolving the issue.
---
5. Disconnect VPN connection
If your PC or mobile is connected to a VPN connection, you won't be able to listen to your favorite music on Spotify. A virtual network connection is the reason why you are having issues with Spotify Premium.
The solution is simple, disconnect the VPN connection and restart your Spotify app or refresh the tab on the internet browser.
---
6. Update the Spotify app
Check if there are any pending updates for your device or the Spotify application. Some app bugs might be causing issues with your Spotify app.
Go to the respective app store for your Android and iOS device, and download the latest app update.
---
7. Restart your device
Try this hack which is sure to get the Spotify premium account up and running. Make sure you reboot your device first, then log into your account to see if it works or not. Hope this helps.
---
8. Check Spotify servers
It is possible that Spotify services are facing downtime. But unfortunately, there is nothing you can do about it, as the company has to resolve issues with the servers.
We suggest you keep checking the Spotify server status to avoid wasting time. The updates can be checked on the official Twitter account of Spotify Status.
---
 SEE ALSO: Why does Spotify play the same songs on shuffle?
---
FAQs
Q1. How to check Spotify Premium activation?
In order to check for Spotify Premium on Android, go to the Spotify application. Log in to your account and then click on 'Premium'. This should be found as an ad or notice on the Spotify home page. Then click on 'try premium'. Proceed with the '30 free trial option. You will be requested to choose the payment method and asked to enter your zip code.
Once you have completed that procedure, you will be charged $0.00 and you get to enjoy 30 days of free Spotify Premium. After the determined time is over, you will be charged $9.99.
---
Conclusion                     
This article explains all about the issue where Spotify Premium does not work. We have compiled the various methods to fix this issue.
---
Further Reading:
Why does Spotify auto play songs not on my playlist?
[3 Ways to Fix] Why does Spotify add songs to my playlist
[Fixed] Why does my Spotify keep pausing at 9 seconds
[4 ways to Fix] Why are some Spotify songs blocked?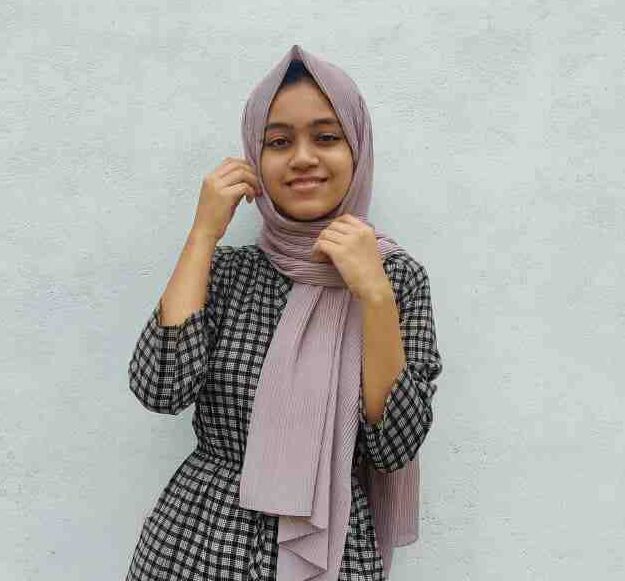 Dilha is a writer who loves composing poems and going into deep research on all kinds of tech stuff that they don't teach in school.
anything that marks the extraordinary part of this generation excites her. she is currently persuing her degree in genetic engineering. here at Android Nature, she is assigned with various cool topics and is responsible for sharing cool insight and updates on the same.
---
Stay connected with us for the latest updates! Follow us on Telegram and Twitter to join our vibrant community and never miss out on any exciting content."