Are you all infuriated by the new feature where Spotify adds random songs to your playlist and ruins your "me-time" spryly? You must be roaming like a thirsty crow in search of water. Not funny, right? Apologizing for the pun but hey!
This article is intended to serve as the solution in order to solve the issue where Spotify adds songs to playlist.
It also allows its users to create customized playlists, wherein you can add as many songs as you want.
However, when Spotify starts adding random songs to your playlist. You can see two subheadings "you added" and "we added" in which they add new songs to your playlist which you can't delete, because another one just pops up.
Here the real problem begins & what can be more bothersome?
We'll encounter those problems in this article.
---
Why does Spotify add songs to my playlist
Quick Answer: Spotify adds songs to your playlist because Smart Shuffle is enabled, you are listening to a shared playlist, or you are listening to playlist made by Spotify.
Reason 1: Smart Shuffle option enabled
Spotify has Smart Shuffle option which adds new songs for you to listen. But, these songs are only added in the queue, not in your playlist.
No need to feel bad, as the Smart Shuffle doesn't change anything in the playlist and the recommended songs are based on your playlist's vibe.
When you check the current queue, you will see the shinning icon in green color just below the songs. This icon shows the songs added in queue by Spotify as suggestion.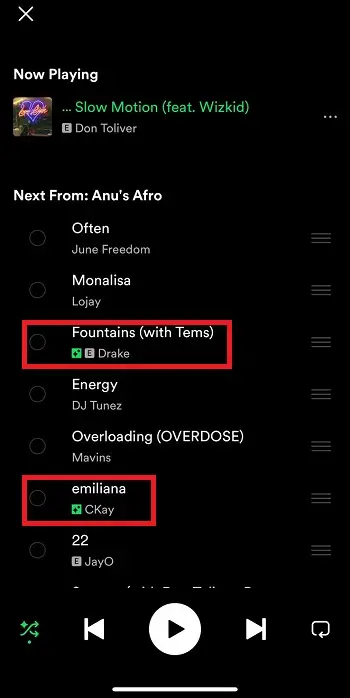 ---
Reason 2: Accessing Playlist By Spotify
In case you're listening to a curated playlist by Spotify. It will continue to add songs to the playlist based on your taste.
So, basically, it is not your playlist, its Spotify's playlist and therefore new songs will be added.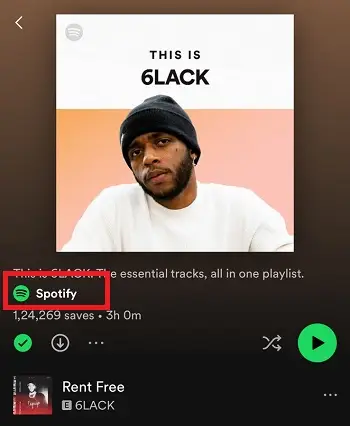 ---
Reason 3: Accessing Playlist by someone else
Similar to the case we discussed earlier, if you are playing someone else's playlist, the new songs might have been added by the owner.
You just liked or saved the playlist in your group of playlist, it remains property of the owner.
When you create a playlist by yourself, you get to name your playlist along with the ability to add songs.
---
Reason 4: Auto-play is enabled
There is an auto-play feature in Spotify which plays new songs when a playlist ends. The songs are suggested based on the songs that were added in the playlist by you.
But, that doesn't mean Spotify has added new songs in your playlist. The songs were played just because your current playlist ended. Spotify doesn't make changes in your playlist.
---
How do I stop Spotify from adding songs to my playlist?
Here we'll uncover a few effective, tried & tested methods you can try to encounter the problem. 
Method 1: Disable Smart Shuffle option
If you are constantly getting new songs as suggestions in your playlist, we suggest you check and disable the Smart Shuffle option.
Remember there is a shuffle icon to the left of 'Play previous song' icon? Smart Shuffle is activated when you tap on it 2 times.
To disable it, tap on it once more. The icon turn white when Smart Shuffle is disabled.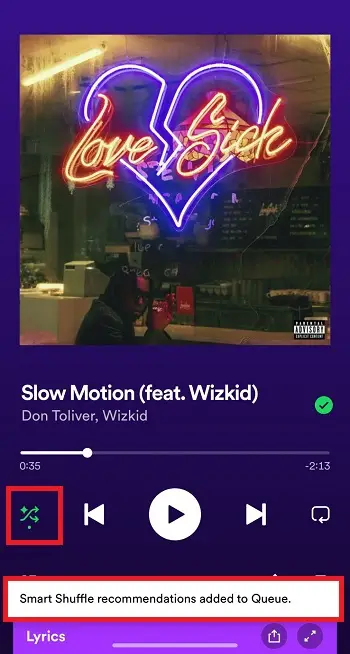 Before you start scratching your head, let us tell you that the Smart Shuffle feature is only available for mobile users.
---
Method 2: Disable Auto-Play
If you've noticed before, there is an auto-play feature that keeps on adding more songs to the curated playlist by Spotify. Disabling it can resolve the issue.
You can disable or turn off this auto-play similar songs feature by clicking on the down arrow next to the profile name. Then, go to Settings > Auto-play and turn it off.
There's one more step, "Playback" before "Auto-play" for iPhone users.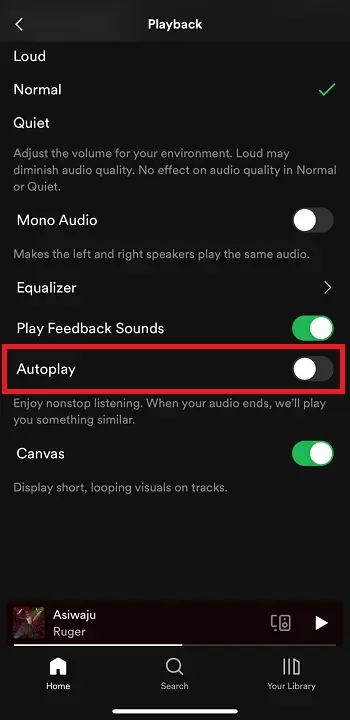 ---
Method 1: Create your own playlist
Nothing's better than creating your own playlist. Why rely on Spotify when you can create your own playlist add songs whenever you want.
Follow the procedure below to start creating your own playlist.
Step 1: Open

Spotify

Step 2: Go to Your Library section
Step 3: Select the plus icon to add new playlist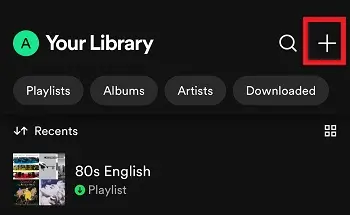 Step 4: You will be asked to name your playlist. It is optional, you can continue without naming the playlist.

Step 5: Search

 for the

 songs

 you want to add.

Step 6: Click on the 

Three dots

on the top right side

Step 7: Select

Add to Playlist

option.
---
Final Words
In this article, we have tried to bestow the most relevant causes and effective solutions to encounter the "Why does Spotify add songs to my playlist" issue.
As we all know Spotify lets its users access content for free whenever they sign up. Users can enjoy their ad-free services by upgrading to Spotify Premium.
There's absolutely no commitment as you can downgrade the Spotify account whenever you want. It's definitely the most loved app to stream your favorite songs, explore new music, and share it with your friends online.
The major causes behind the issue are "Short Playlist", "Curated Playlist by Spotify", "Free Version of Spotify". Refer above to know the details.
Then we've discussed "How do I stop Spotify from adding songs to my playlist", wherein you can try adding more tracks to your playlist to make it at least 15.
You can also try to "Disable Auto-play feature" & "Create a new playlist". If nothing works contact spotify.support.com & drop your concern on their community thread. 
We hope this works & felt insightful to y'all.
Thanks a bunch guys & have a good day ahead!
---
Further Reading:
Why does my Spotify keep pausing at 9 seconds
 Why are some Spotify songs blocked?
How to fix Spotify radio not working?
 Fix Spotify Gift Card Not Working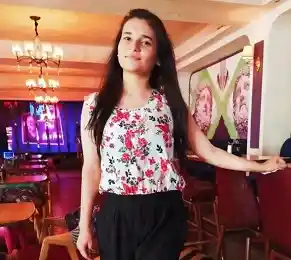 Sakshi is a Terpsichorean (dancing all her stress out), she always had a keen interest in writing creative content since her school days. Basically, balance & short-term goals are something she looks forward to. She's a big time foodie yet a fitness freak pursuing this job to fulfill her day-to-day needs.
---
Stay connected with us for the latest updates! Follow us on Telegram and Twitter to join our vibrant community and never miss out on any exciting content."