Do you wish more people would watch your TikTok videos?
Have you spent hours creating content that no one views after it's been posted?
Getting more views on your TikTok videos is probably the main reason you've stumbled upon this post. Without enough views and engagement, it may be tough to build a dedicated fan following and achieve success on TikTok.
And if you wish to start over by erasing your previous account, you could run into difficulties, since TikTok won't let you delete your account sometimes.
But have no fear! This post will explain why your TikTok videos aren't receiving any views and will show you what you can do about it. So, let's get right into it, shall we?
---
Why does my TikTok have no or 0 views after an hour?
Short Answer: Your TikTok has no or 0 views because your account is new and not reliable enough, you are uploading someone else's work and claiming it as your own, your content is of poor quality, your content is political or offensive in nature, your videos are being reviewed by TikTok, you are uploading multiple videos at once, or your account has been shadowbanned. 

1. Fresh account and not reliable enough
When deciding which videos users see, TikTok's algorithm considers several factors. When you first sign up for an account, the algorithm may not have enough information to determine whether or not your videos are high-quality or relevant.
As a consequence, there may be fewer views for your videos since they are not exposed to a large audience.
2. Uploading someone else's work and claiming it as your own
TikTok prohibits users from copying videos of other users without giving them credit or obtaining their permission. Your material might be demoted or removed entirely if it is determined to be a copy of another person's work. This could indicate that your videos get very few views.
3. Poor-quality or monotonous content
With millions of videos uploaded daily, competition for views is fierce on TikTok. Fewer people will watch your content if it is generic, poorly carried out, or fails to interest them. Videos that are interesting, creative, and either entertaining or educational are more likely to attract viewers.
4. Political or offensive content
To ensure everyone feels welcome and comfortable on TikTok, the platform has implemented several ground rules. The content you provide may be removed from the site if it is deemed improper, offensive, or political in nature and therefore in violation of TikTok's standards.
Videos that do not adhere to TikTok's community guidelines may receive limited visibility or be deleted entirely.
5. Videos are being reviewed
TikTok has the option of occasionally reviewing user-uploaded videos for policy compliance. Your videos' accessibility may be temporarily limited while they are under evaluation. Until the evaluation is complete and the videos are approved for release, it might lead to fewer views.
6. Multiple video uploads at once
The number of views you get on TikTok might go down if you publish numerous videos at once. Considering TikTok's massive user base, its algorithm may have trouble properly distributing your content to the intended audience.
Your videos may not be as visible on TikTok if you have a lot of engagement on your account, such as submitting multiple videos at once, which might overload the algorithm.
7. Possible Shadowban on your account
Shadowbanning occurs when TikTok hides the fact that it is restricting access to particular accounts or their content. This may occur if the content of your videos is in violation of TikTok's Community Guidelines.
The number of people who see your videos will drop dramatically if your account is shadowbanned since they won't be able to find them in searches or while looking for certain hashtags. To make it worse, you can't go live on TikTok if you have been shadowbanned.
---
How to fix 0 views on TikTok
Method 1: Examine the Privacy Options
When you upload a video to TikTok, you may choose who can see it. Make sure that "Only me" is not selected and that your video may be seen by others. If you change this, more people will be able to see your videos and you may get more views.
Additionally, you need to verify that the privacy settings on your account are not restricted. Only those whom you've authorized as followers may see your posts if your account is set to private. TikTok's "Settings and Privacy" tab is where you may confirm that your profile is configured to be public.
Method 2: Focus on a Specific Topic
You may build a loyal following for your TikTok channel by targeting a certain group with your content.
To increase the number of people who interact with and share your content, narrowing down on a certain topic or interest might help. Building a dedicated fan base and increasing your visibility for what you do need constant, quality content.
Method 3: Get involved with the audience
TikTok views may be increased by active participation with your audience. Inviting people to interact with your content via comments, queries, and concerns is a great way to increase engagement.
You should create a feeling of community by replying to comments and carrying on discussions with your viewers; this will encourage them to spread the word about your content. This engagement tells the TikTok algorithm that what you're sharing is interesting, which might boost your video's ranking.
Method 4: Take time into account
When determining your popularity, TikTok's algorithm considers how long viewers spend watching your videos. The platform will recognize your video as important and interesting if visitors stick around until the end.
If you want more people to view your videos, you need to make sure they're interesting from beginning to end. Because the algorithm favors content that keeps viewers interested, longer viewing time may result in more views if it is worth watching. 
Method 5: Create High-Quality Content
To get more views on TikTok, you need to create content that people want to watch. Put your energy towards making videos that nobody else has. Try out new structures, fashions, and ways of expressing yourself.
If you want your videos to become viral, you need to make sure they look good, sound well, have interesting captions, and maybe even include some relevant hashtags. Increased traffic on TikTok is possible when you provide high-quality videos consistently that people like watching.
Method 6: Check whether you've been shadowbanned
In case you suspect that your account has been shadowbanned, try searching for a relevant hashtag to see whether any of your videos show up. The absence of your videos is evidence that TikTok has shadowbanned your account.
It is essential to follow TikTok's community rules and make sure that your videos comply with their terms of service in order to address this problem.
Take a look at your account's content and take down any videos that may be in violation of TikTok's guidelines. You may also contact TikTok's support staff with your concern and request that they help you have your account's shadowban removed.
---
Why does my TikTok stop getting views after an hour?
Your TikTok stops getting views after an hour because you are posting outdated content, the intended audience has not been specified, you are leaving out the #FYP hashtag, your videos are not worth sharing, or you are not uploading your videos at the appropriate time. 
1. Content is outdated
As a platform, TikTok thrives on what's new and popular. The popularity and interest in your videos may decline if they were not creative or up-to-date.
Users are more inclined to interact with and share content that they perceive to be appropriate, fresh, and interesting. To keep your audience interested, it is essential that you keep up with the latest TikTok trends and constantly generate new and interesting content ideas.
2. Intended audience not specified
Knowing who you're trying to reach is essential to the success of a platform like TikTok. The number of people who end up seeing your content might go down if it isn't created specifically for them and their tastes and interests.
Make sure you do some digging to learn more about your intended audience and their age group, passions, and tastes. This will help you make videos that will resonate with them and get more views and shares.
3. Leaving out the #FYP Hashtag
To get more views on their videos, many TikTok users use the "#FYP" (For You Page) hashtag. If you utilize this tag, your videos will have a greater chance of being seen by a much larger audience.
Without this tag or other related hashtags, your videos may not be as easily discoverable, leading to fewer views.
4. Videos aren't worth sharing
The popularity of your content on TikTok depends greatly on the likelihood that it can be shared with other users. Your videos may not go viral if they are not worth sharing or if they lack aspects that encourage sharing, such as appropriate content, comedy, or an interesting narrative.
Create videos that people can relate to, enjoy, and remember to encourage sharing among their followers and expand your audience.
5. Inaccurate timing of uploads
When you upload to TikTok may have a considerable effect on how many people see and interact with your videos. If you want your videos to achieve the most views and shares possible, you should upload them when your intended audience is most likely to be online.
---
How to get more views on TikTok after posting
Method 1: Make use of TikTok's "Promote" feature
If you want your videos to be seen by more people, you may use the "Promote" tool that TikTok provides. When you use this function, you may boost the likelihood that your videos will be seen by a larger audience by focusing on specific groups of people.
For this feature to work, you will have to buy it using TikTok coins. You may get more people to watch your videos and expose them to your content by utilizing the Promote option on TikTok.
Method 2: Post at the correct time
The best time to publish videos on TikTok is unknown, however, some times of day get more views and likes than others. Some studies have shown that posting at certain times on certain days of the week is more successful in attracting viewers.
Finding the best times to publish, when your audience is most likely to be online and interested in what you have to say, may be accomplished via research and testing. However, here are some of the best times to post your content as per the Influencer Marketing Hub:
Monday – 6 am, 10 am, 10 pm
Tuesday – 2 am, 4 am, 9 am
Wednesday – 7 am, 8 am, 11 pm
Thursday – 9 am, 12 am, 7 pm
Friday – 5 am, 1 am, 3 pm
Saturday – 11 am, 7 am, 8 pm
Sunday – 7 am, 8 am, 4 pm
Method 3: Engage with popular videos
TikTok is well-known for its innovative challenges and trends. You may boost your profile and perhaps get more views by appearing in viral videos.
Keep an eye on the "Discover" tab or investigate trending hashtags to find videos that are currently making waves in your field of interest. Change things up or make something that fits in with the current trend to get more attention.
Method 4: Select appropriate hashtags
You may make your TikTok videos more discoverable by using relevant hashtags. Find and use trending hashtags that make sense for your post's topic.
In turn, this increases the likelihood that your videos will show up in relevant user searches and on the "Discover" page. Use both general and topic-specific hashtags to broaden and deepen your reach.
Method 5: Talk to people in your chosen audience
Interacting with other people in your niche is a great method for boosting your profile and attracting more attention. Don't just like and share videos; provide insightful comments and follow creators whose work resonates with you.
To maximize the number of people who watch your videos on TikTok, it is important to establish connections with other users and actively participate in the community.
Method 6: Promote your content on other platforms
Use other social media sites like Instagram, Twitter, and Facebook to spread the word about your TikTok videos. Using other platforms to promote your TikTok videos increases the number of people who see them and the amount of interaction they get.
Method 7: Attach links of previously posted TikTok videos
When making new TikTok videos, it might be helpful to attach links to previously created videos that are relevant to the topic at hand. In this way, you encourage visitors to check out the rest of your profile and videos. TikTok makes it easy for viewers to go to other videos that are referenced in their captions.
Method 8: Establish a content pillar on TikTok
You can make a content pillar or a group of interconnected videos that explore multiple aspects of the same subject from various perspectives. Start with a video that serves as an introduction to the subject at large, and then make further videos that provide a comprehensive explanation of subtopics.
You may increase your views and engagement by attracting more viewers to each video in a series by providing them with stuff they find interesting and relevant.
---
SEE ALSO:
---
FAQs
1. Why is my TikTok randomly getting no views?
For the most part, the lack of views may be attributed to the actual content. Nonetheless, there are a variety of other factors that may be preventing views.
You may not receive as many views on your photos if you're just starting on TikTok. Lack of engagement might also result from uploading at the incorrect time or without utilizing relevant hashtags.
2. Can a TikTok video go viral hours later?
While some films become viral soon after they're posted, the vast majority don't gain acceptance until many days or weeks later. If a video from a popular account receives a lot of likes, comments, and shares, it may become viral more quickly than those from minor accounts.
3. How do I fix low views on TikTok?
Several daily uploads are recommended. The wonderful aspect of TikTok is that the more stuff you share, the faster you may grow, even if it's difficult to know what will become viral.
It is recommended by TikTok that users update their accounts with nice relevant content preferably between one and four times each day.
---
Final Words
It's important to keep in mind that it takes time and effort to create a following and get more views on TikTok. With the tips and tricks from this post, you can change the game and have your TikTok videos seen by more people.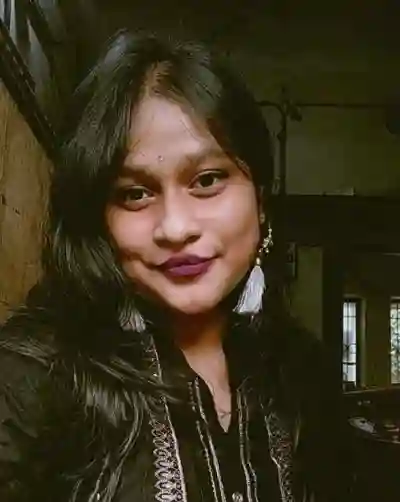 An anime aficionado who also maintains a keen interest in global developments in the fields of technology & gadgets. In her downtime, she can be found trying out all possible varieties of dumplings. A strong believer in animal rights, she can't help but pet every cat she sees.