Do you have a Spotify gift card, not working? And is it becoming pretty annoying to you? Let us Fix Spotify Gift card not working error further in the article.
There is no longer a need to dig through record shops to find unknown musicians, ask your friends to listen to a new melody, buy music magazines, or download entire albums from unknown sites until you find something new to vibe on.
You don't even need to search the web to keep up with millions of different music genres and publications. Spotify now has an eye on how we discover new music. 
They even have Gift Cards that are only used to get Spotify Premium Individual Plans. Give the gift of Spotify Premium. You can buy Spotify gift cards from any leading electronic and retail store. But you can not use them for Premium Student, Premium Family, Premium Duo, or trial offers. 
If you subscribe to Spotify Premium for $9.99 per month, a gift card is a perfect way to save money. If you have a Premium subscription to Spotify, you can access features that are not available in its free version.
You will have the ability to download music, create customized playlists, listen to albums chronologically, and hear music without any Ad interruption.
There are two types, Gift Cards and eGift Cards, both designated as currency-denominated cards, that contain a value or balance (e.g., $30). These can be redeemed for full-price standalone Premium subscription months.
---
Is Spotify Premium Worth It?
Spotify Premium is an excellent choice if you use the service on a regular basis during the month. You get high-quality music for the price of a virtual album per month, the ability to save/download music to your phone (which could pay for itself in data charges), and no interruptions from annoying ads.
But one day it turns out that after buying the Spotify gift card you are unable to use it, or we might say that it is not functional. It can get on anybody's nerves. But before something like that happens we got you all covered.
---
Why is Spotify gift card not working?
There is a possibility that the gift card is purchased for other than Spotify Premium Individual Plans. For instance, Premium Student, Premium Family, Premium Duo, or trial offers.
Sometimes you are not able to crack the code, character combinations, 'O' looks like a zero, or 'I' looks like a lowercase 'L'.
It might have not been activated by the shopkeeper. If you have bought the gift card from a nearby retailer or an electronic shop.
You cannot read the code of a damaged card.
Verify that the gift card code has not yet been redeemed.
Overcrowded memory of your computer could be the reason behind the issue.
---
How

to Fix Spotify gift card not working?
Method 1: Clear Cache
Simply cut out all the cache filled with unnecessary data on your computer. It will help you to a great extent. 
---
Method 2: Check Code Combination
You should check the code's characters combination as mentioned earlier. Since sometimes it is difficult to determine what the code actually represents. A zero can look alike an 'O'. So, rectify if this is the case with you. If you still are not able to read the code, kindly reach out to support.spotify.com for assistance.
---
Method 3: Check Your Plan
Spotify gift cards can only be used to get Premium Individual plans. You cannot use them for Premium Student, Premium Family, Premium Duo, or trial offers. So, check if you are opting for the undeliverable plan.
---
Method 4: Check Activation
If you have purchased it from a leading retailer or an electronic store near you, go back to the store and ask them to activate the card if they haven't already. If you have been gifted the card from your loved ones then ask them to assist you with the same.
---
Method 5: Redemption
Redeeming Spotify gift cards is only possible on Spotify accounts registered in the same country where you have purchased them.
On your account page, you can see how much Premium time remains under Your plan. There is a maximum of 18 months of Premium you can redeem on your account at a time.
Therefore, it is recommended that you use the card within the same country where your Spotify account is registered and before the premium limit is reached.
---
If nothing goes accordingly, then you must do this.
Search for contact form > Select Subscription > Choose Other > Click I STILL NEED HELP (it is a blue button, you can find it at the bottom) or simply,
Search for Conatct Us – Support – Spotify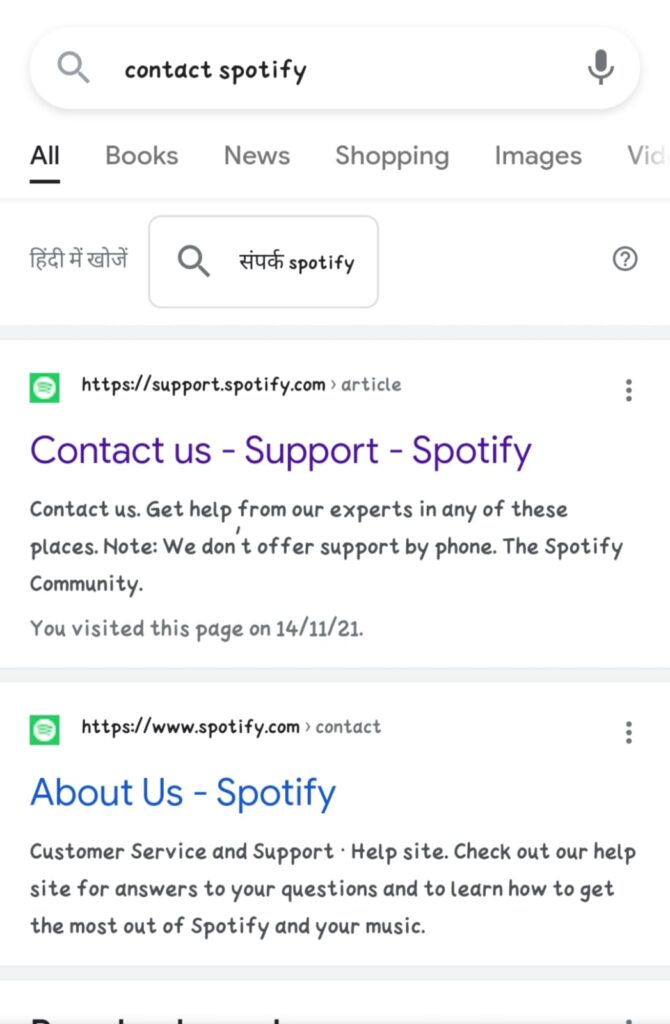 Scroll down to Message Us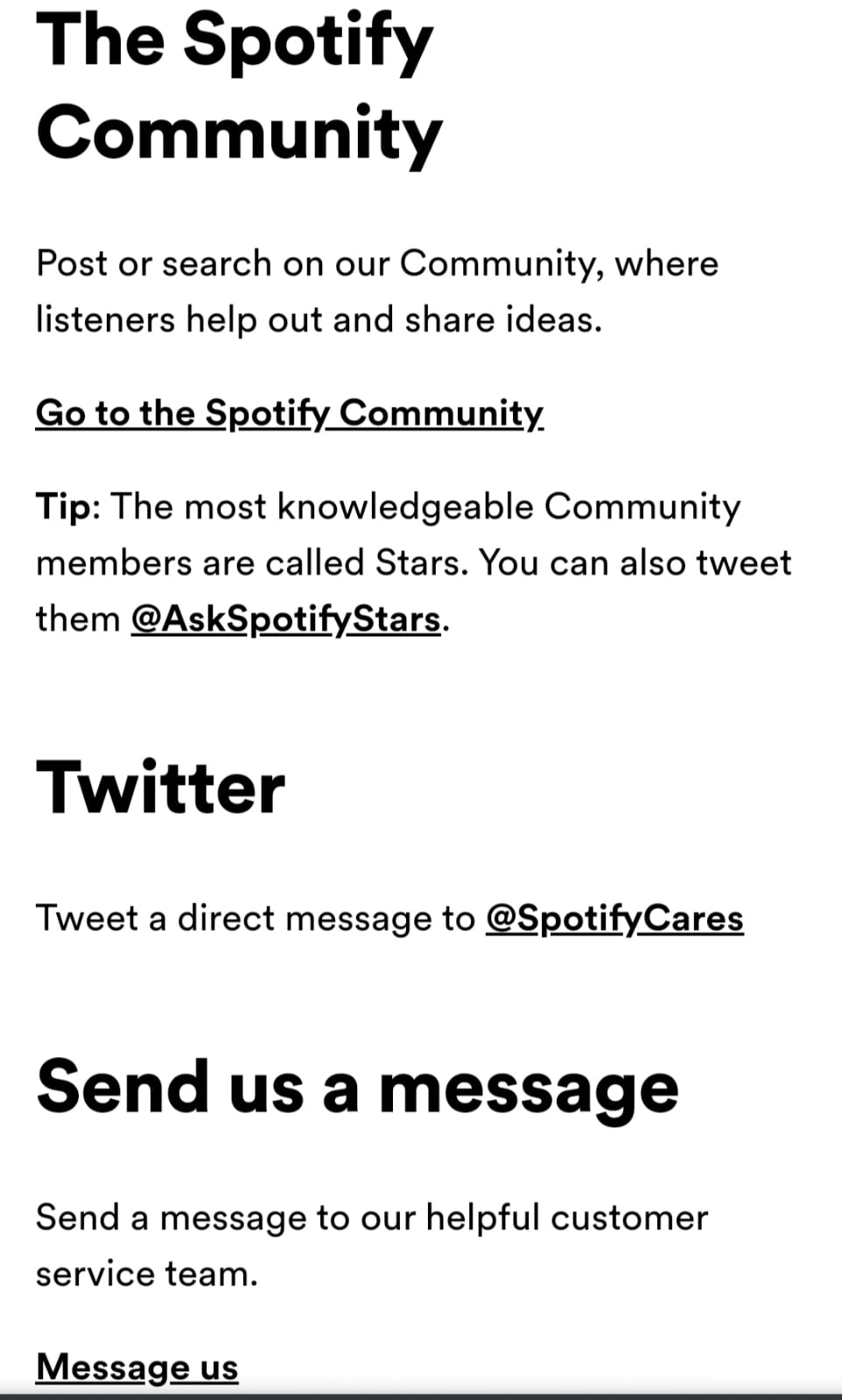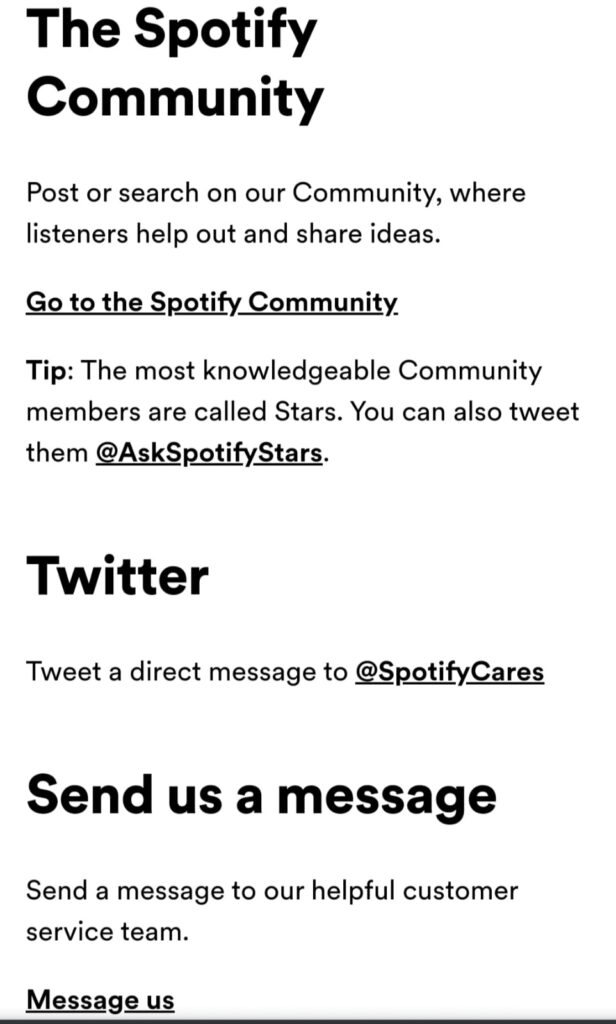 Tap on Message Us (green button)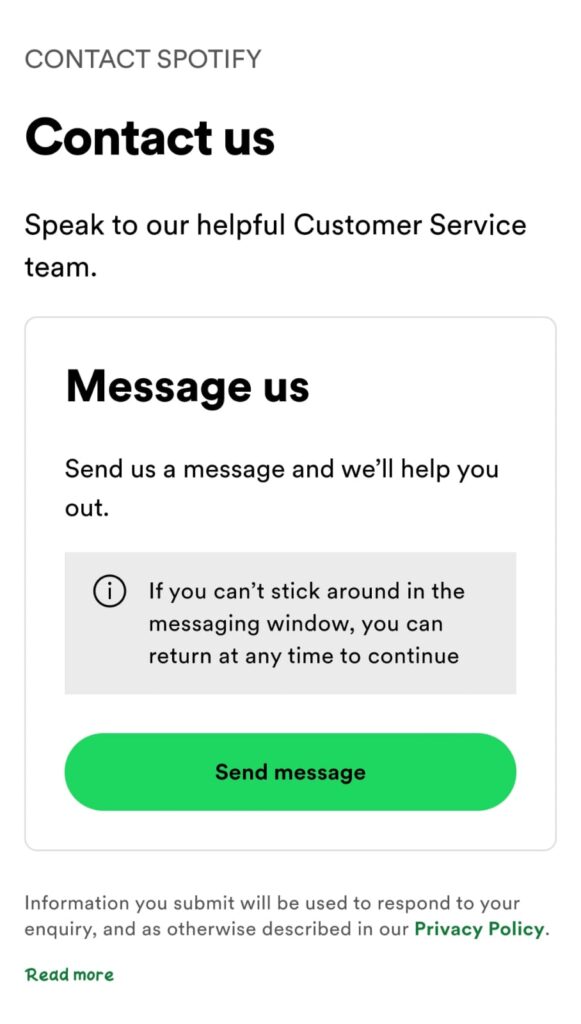 You will be redirected to a live chat service. Provide all the related information needed and describe your issue, 
There you can find the option to chat live with one of Spotify's customer support advisors. If the chat advisors are busy helping other customers, they will email you back as soon as possible.
Feel free to ask anything. You will not be disappointed! 
---
How to redeem Spotify gift cards? 
Log in to spotify.com/redeem
Delicately scratch off the PIN cover on the backside of the card. 
Enter the PIN or the code from the receipt you purchased from the store.
Click Redeem.
You can only redeem up to 18 months of Premium on your account at a time.
---
Final Words
Spotify gift cards allow you to purchase Spotify Premium subscriptions, which give you access to download songs, create playlists, share songs with your friends and listen to music without advertisements interruption.
Gift cards for Spotify are only redeemable for regular prices subscriptions, and cannot be used for student or military subscriptions. But sometimes, it seems difficult to enjoy its benefits.
So, here I have tried to provide all the possible causes, solutions to the issue. You can try all of them to resolve the error. Keep every aspect in your mind and go through them once thoroughly, and you will no longer need any further assistance from anyone. Still if you need any assistance, contact spotify's support team.
 I hope it felt insightful to you all
---
Further Reading:
[Fixed] Why does my Spotify keep pausing at 10 seconds?
Why does Spotify have so many ads?
Why is my Spotify username random characters?
[Solved] Why are some songs unplayable on Spotify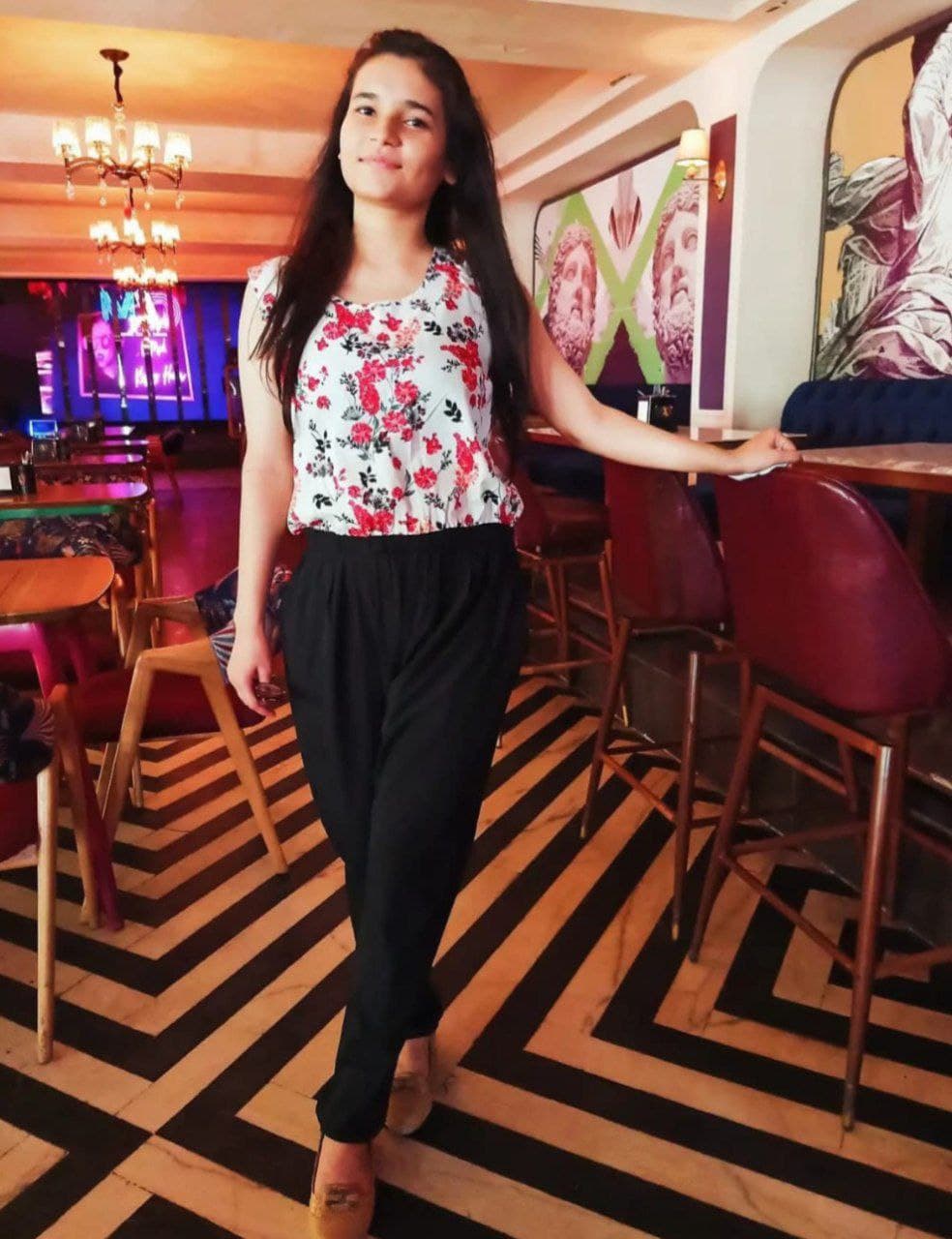 Sakshi is a Terpsichorean (dancing all her stress out), she always had a keen interest in writing creative content since her school days. Basically, balance & short-term goals are something she looks forward to. She's a big time foodie yet a fitness freak pursuing this job to fulfill her day-to-day needs.