Spotify, being the top music streaming app taking an edge over Apple music has many exciting features in it. The same features as like the Apple music has but the feature where Spotify takes an edge is their playlist. Spotify auto play feature max outs its AI (Artificial Intelligence) capability in their app. Spotify creates a list of songs based on what you have heard before.
Being the main feature of this app doesn't mean that it has to be successful every single time when used. Here and there are some bugs and incorrections that makes it fail at sometimes. Auto play functionality is the one which make things go flop.
Imagine that you are in a party with your friends and you all are dancing with soo much energy while listening to Spotify's party genre songs. And the next song plays as a sad genre one. Wasn't that spoiling enough your party mood?
Well, this is can be said as a bug in Spotify's AI song selection or it could be an auto played random song. Are you one among those who face this auto play issue in Spotify? Then you have chosen the right article to end up with a solution for this problem. So lets jump into the content!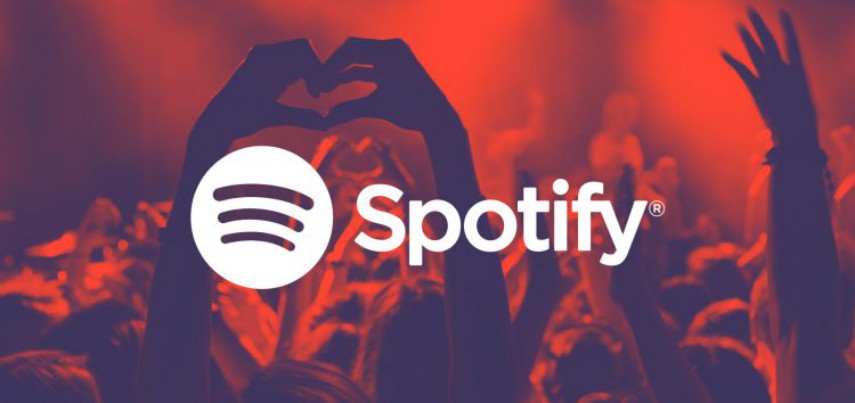 ---
Spotify is available in two platforms, one is in the desktop or pc and the other one is the mobile app. In this article we will look at both these platforms and resolve the issue of auto playing songs.
---
Why does my Spotify playlist play random songs?
Before moving on to the solution, let us know why Spotify plays random songs. Users always used to complain about the auto playing the songs which annoys the music experience. The functionality which makes this happen is the auto play.
So what is auto play in Spotify? It is a feature where Spotify plays random songs when your playlist or album reaches the end. Spotify listens to what type of songs you heard previously. For example your playlist is full of sad genre songs.
Spotify, using its AI algorithm makes a note of what type of songs you hear. When your playlist or album comes to an end, the Spotify keeps continuing to play the songs. This might sometimes suit your taste or not. Most of the users doesn't like this auto play feature which keeps annoying to their music experience.
Now let us look at how this problem can be put to an end.
---
How to fix Spotify auto play songs?
For Spotify desktop app:
Step 1: Spotify settings
Open your Spotify app in Windows or Mac and run it. You will find the home page of the Spotify desktop app. To move on to the settings, see to the top right corner. Near to your account information, there will be a down arrowed button. Click on that and find an option for settings.
Step 2: Auto play toggle
Once after opening the Spotify settings section, scroll way down and there you will find auto play section. It says, 'Auto play similar songs when music ends'. If that is turned on, turn it off.
After all this is done, you can now enjoy your favorite playlist without any interruption. But if you love the way that Spotify picks up the songs for you and matches your taste, you can turn it on.
---
For Spotify mobile app:
Step 1: Run app
Open the Spotify app in your mobile and login with your account. Once after logging with your account, find the settings icon in the home page. Settings can be found in the top right corner of the home page. Click on that and proceed to the next step.
Step 2: Check for auto play section
Upon opening the Spotify settings, scroll all the way down to find an option auto play. Disable the option by toggling the button to turn off. After doing this, Spotify stops auto playing the songs once after your playlist or album ends based on the genre.
But if you find the auto play feature useful to you and doesn't interrupt your music experience, then you can turn it back on.
---
You have tried this method though you get the songs auto played? Then try following these alternate methods.
---
Alternate method 1: Reinstalling app
To follow this method, long press the app and drag it. You will find two options on the top of the screen. Cancel and uninstall. Drag it towards the uninstall option and the app gets deleted. Or you can try uninstalling the app by moving to the Play store (Android users) or App store (iOS users) and type Spotify. There you will find an option to uninstall.
Upon uninstalling the app, download it once again like how it was done during the very first time. If you are an Android user go ahead to Play store and download it. If you are a iOS user then locate to App store and download the Spotify app.
---
Alternate method 2: Clear cache memory
To clear Spotify's app cache memory, you have to move on to the settings of your smartphone. There you have to search for app settings and find for Spotify app. By clicking the Spotify app, you will be having an option to clear the app cache or system cache memory. Select clear cache memory and reboot the app once again after a couple of minutes.
---
Alternate method 3: Update the app
Sometimes, using the older version of the app can also be a root cause for this bug. So updating the app every now and then when it is available is a good practice. To update the app, move to the Play store (for android users) or App store (for iOS users) and search for Spotify app.
Upon find the results for your search, there will be an option available to update the app if there is any. Update the app if you find such option and try rebooting the app once again after a couple of minutes.
---
Spotify's selection of songs based on your previous heard song may be a boon to some or a ban to some. It totally depends on the taste of the user. If the selection from Spotify matches your mood as well your taste then it will be an useful feature or else it is an unwanted one.
So for those who feels this unwanted, ab0ve are the methods to find a solution for you. I hope that you find this article insightful. Happy reading!
---
Further Reading:
[7 Ways to Fix] Why does Spotify play the same songs on shuffle?
[3 Ways to Fix] Why does Spotify add songs to my playlist
[Fixed] Why does my Spotify keep pausing at 9 seconds
[4 ways to Fix] Why are some Spotify songs blocked?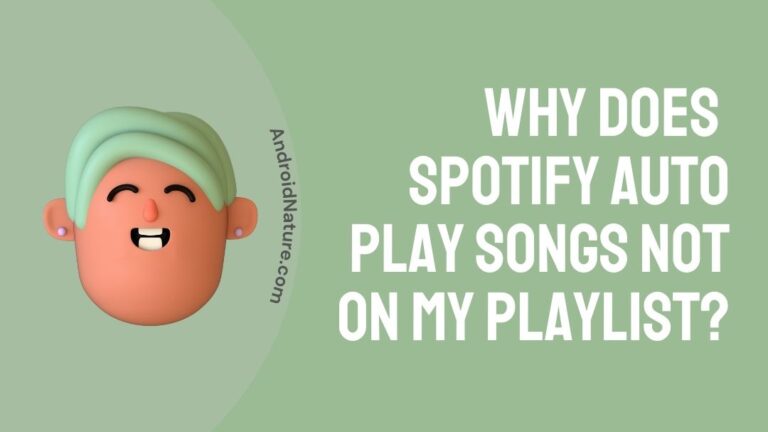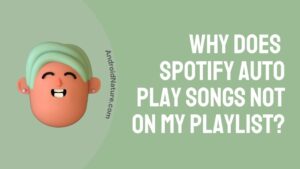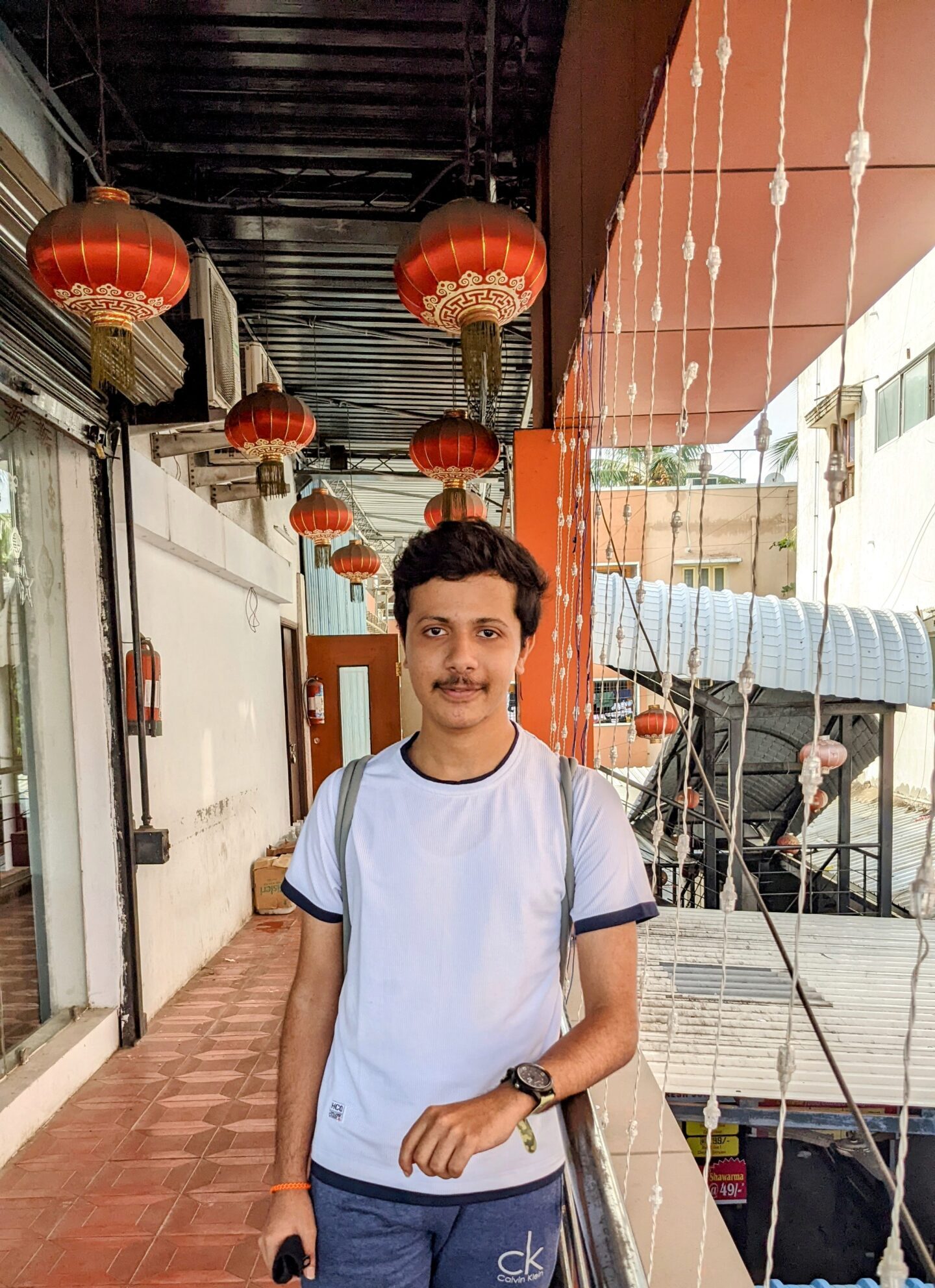 A movie buff and an ardent fan of smartphone technology happenings in and around this globe. It all started when I had a craze on Google's pixel lineup and that continued for other smartphone brands too. Not only smartphone, be it any technology around us, I wish to keep myself updated on them too.