For all the tech enthusiasts out there, we have created a list of tech gadgets having the ability to entertain you or make your life easier in one way or another.
These products are available on Amazon, and you can buy them using the link we mentioned below the product image. If you purchase any of the products using the links, we receive a small affiliate commission at no extra cost. We will be glad to have your significant support!
All the products featured in the list are priced under $10. The prices were accurate at the time this list was published but may change over time.
---
Best Amazon Finds Tech Gadgets Under $10
1. 360°
Magnetic Braided Charging Cable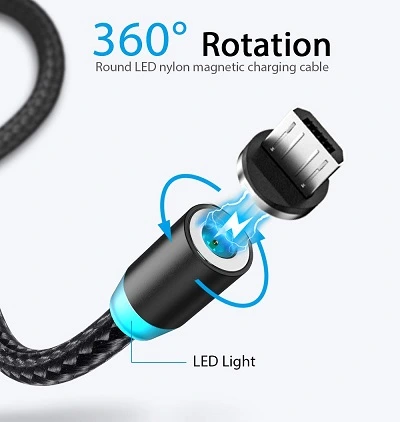 Are you one of the users who have to put your iPad or any device on charging while using them? Are you tired of breaking charging cables?
What if we tell you there is a convenient way to charge your device without worrying about the cable being twisted and broken?
360° Magnetic Charging Cable lets you use your device without any movement constraints. The charging port connects with the cable magnetically, and that's why it can be moved freely without twisting the cable.
Best Part: You can always put the charging port in your device and connect the charging cable swiftly, even with a single hand. The cable is Nylon braided and has a sturdy design.
---
2.
Iron Man Wireless Mouse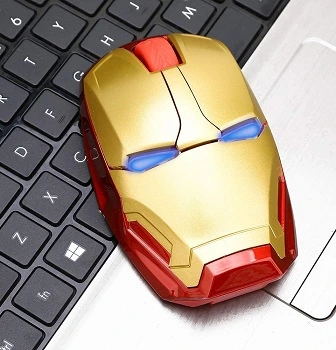 We have tried our best to find a tech gadget for Marvel fans out there. Our research came to an end when we discovered the Iron Man wireless mouse.
The mouse is given a metal finish and doesn't look cheap at all. Battery life is not the best, but it will support normal usage very well.
Best Part: The mouse comes with three adjustable DPI presets – (800, 1200, 1600)
You might like – Car Shape Ergonomic wireless mouse
There are other designs available if you are looking for a crazy-looking mouse!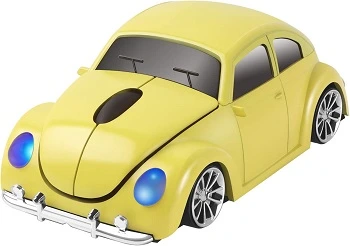 ---
3.
Bluetooth
Shower Waterproof Speakers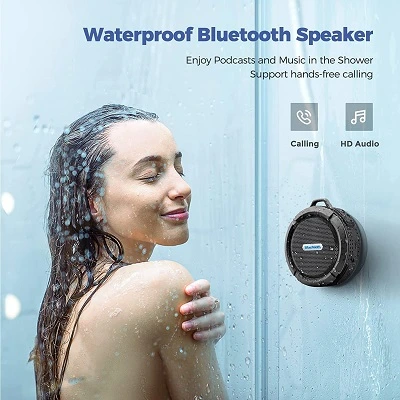 If you are a music aficionado and take your speaker or phone to the shower with you, the device listed here is just for you.
This mini speaker is waterproof and mounts on the wall using suction cups. It can be connected using Bluetooth and has a decent range. The audio quality is not the best, but it entirely serves the purpose of an entertaining shower.
Best Part: You can connect the speaker using Bluetooth or use the SD card to store music. The music can be changed using the buttons without the presence of your phone.
---
4.
Anker Wireless Charger Pad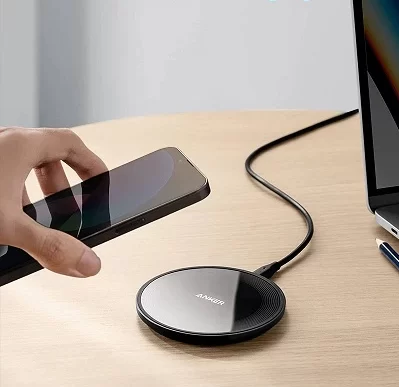 Most of the wireless charging pads in the market are in the higher price segment. The official wireless charging setup can cost you around USD 60. Whereas the cheaper wireless charging pads are not safe to use, and customers often report heating issues while charging.
Well, Anker is here to save the day. It is one of the most popular brands that has safe products in its range and also has the cheapest and safest wireless charging pad in the market.
So, if you are seeking a safe option for wirelessly charging your device, Anker's charging pad must be your choice.
Best Part: The charging pad has a sleek design. You can choose from 2 color options. It is Qi-certified and comes with an 18-month warranty.
You might like – Anker Wireless Charging Stand
Looking for an affordable charging stand? You might want to check Anker's Wireless Charging Stand.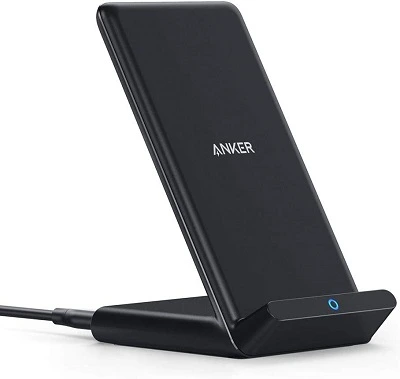 ---
5.
Wall Mount
Charging Phone Stand (
Self-Adhesive)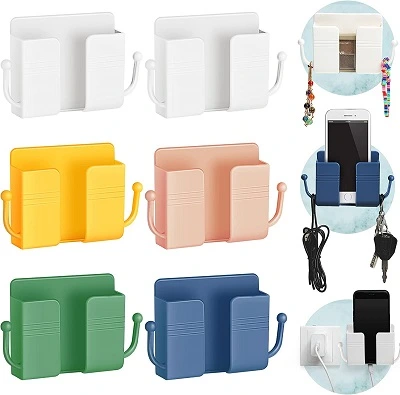 Next, we have on the list a simple product that doesn't run on battery or any other source yet solves a problem.
Like us, you might have been in a situation where it is hard to find a location where you can safely put your smartphone on charge. Especially when the charging port is nowhere near the bed or sofa.
Well, the product serves as a phone stand when you put it on charge. So, rather than pulling a chair to support the phone while on a charge, you can simply mount the phone stand.
Best Part: There is no need to drill a hole, and no other tools are required to set up the stand.
You might like – Wall Holder for Smart Home Speakers
If you own a Smart home speaker like Alexa or Google Home, you might want to check the wall mount holder made for speakers.
You can easily put the device on charge and put it on the stand. The design looks elegant and easily blends to provide a seamless look.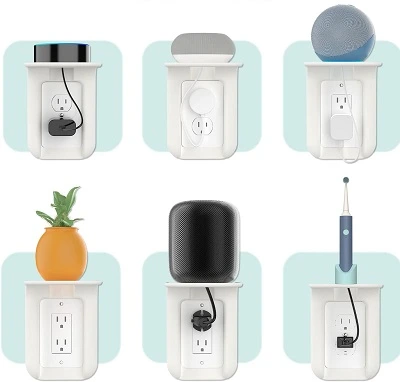 ---
6.
Table Top Robot – DIY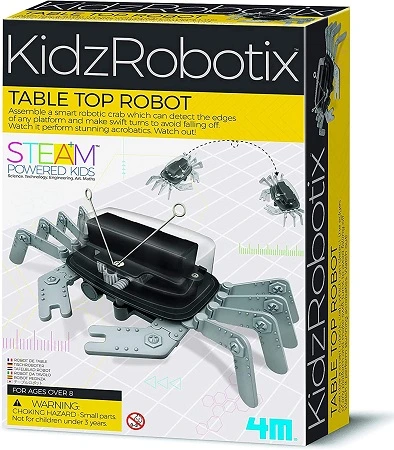 Looking for a quick gifting idea for a nerd? You might want to check out this tabletop robot crab which can be assembled by you very easily.
The robot crab can detect the edges of any platform and make swift turns to avoid falling off.
A simple, techie, and fun DIY project!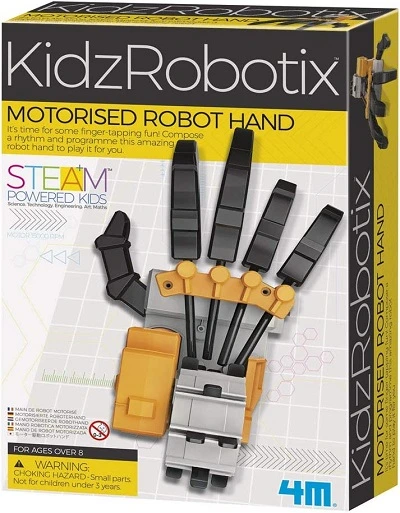 Best Part: There are other variants as well. You can buy a doodling robot, snail robot, robotic hand, robotic claw, etc.
---
7.
LED Clock Fan with Real Time Display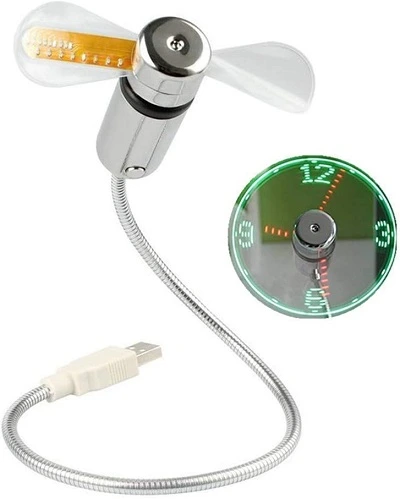 Looking for a cool tech gadget that keeps you cool, shows time, and makes your work desk interesting?
Well, we have got you covered! This USB-powered clock fan shows time which updates in real-time, and comes with LEDs that illuminate your work desk as well.
Best Part: The clock fan comes with a USB port which makes it compatible with most devices. There is a 1 Year Warranty as well.
---
8.
STAR WARS
Lightsaber Chopsticks (LED)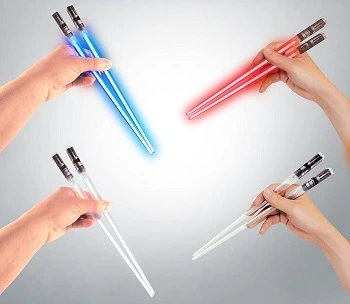 The next product is the real deal for all the Star Wars fans out there.
You might have seen tons of Star Wars merchandise, but nothing like the Lightsaber Chopsticks.
Best Part: The chopsticks are reusable and totally safe to use.
---
9.
Wireless
Sports Headband Headphones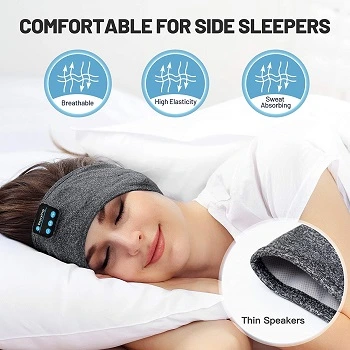 Listening to music through a headphone can be really tricky when you are trying to complete your exercise routine or just taking a nap. The next product in the list solves this issue by integrating ultra-thing HD speakers in a headband.
The sound quality is not the best, the sound lacks depth, but it definitely keeps you entertained with the music in a most comfortable manner.
Best Part: More than 15 designs and colors of headbands are available. The product is washable.
---
10. Leather
Cord Organizer, USB Holder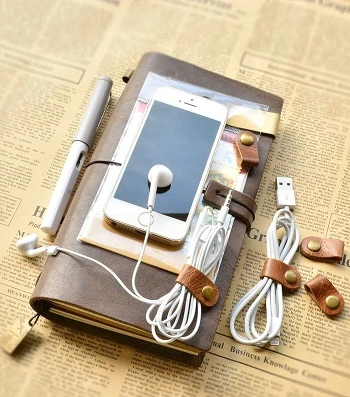 Next, we have a cord organizer tool. Well, that's not a tech gadget, technically, but it can be used to help you organize your gadgets.
Best Part: The cord organizer tool comes with a leather finish with a metallic button, which gives it a premium look.
---
Affiliate Disclosure: Some links in this post are affiliate links. This means if you click on the link and purchase the item, we will receive an affiliate commission at no extra cost to you. All opinions remain our own.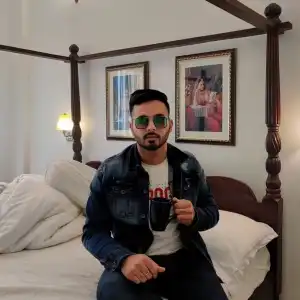 Ankit is an engineer by profession and blogger by passion. He is passionate to do all the stuff such as desiging the website, doing the SEO, researching for the content, writing tech blog posts and more.