We all have Television in our home because who doesn't love to watch their favorite TV shows, movies and Web-series on a large screen.
Well, today we are not talking about TVs, but about TV accessories that can enhance your viewing experience and take your entertainment to the next level.
We have found out some cheap, useful, and quality products that you would definitely want to incorporate into your entertainment setup.
So, let's get started.
---
1. Led Strips
A LED backlight strip for TV is a lighting accessory that can enhance the visual experience of your television.
It attaches to the back of your TV and provides a subtle backlight that can improve the overall look of your TV, making colors appear more vibrant and blacks appear deeper.
This can be especially useful in low-light environments, where the backlight can help to reduce eye strain and make it easier to see the picture on your screen.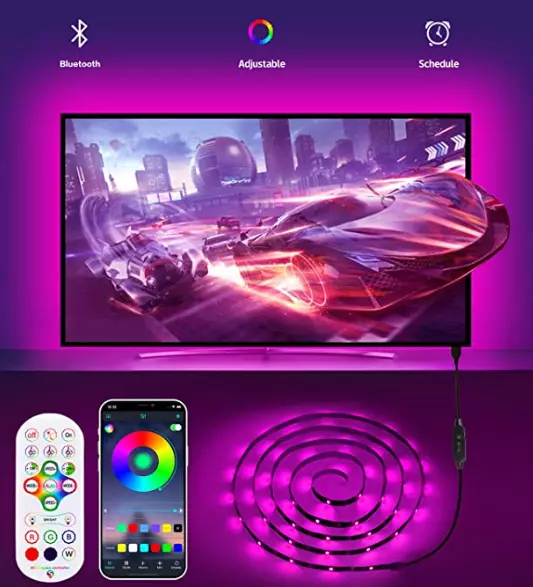 Features (KeShu LED Lights):
Multiple controls
Remote Control
Smart Bluetooth APP Control
Mini 3-Key Control
Different modes
Static mode
Dynamic mode
Music mode
Mic mode
Timing mode
---
2. Cable Management Sleeve
A cable management sleeve is a flexible tube made of material such as neoprene, nylon, or mesh that is used to organize and protect cables and cords.
The sleeve can be zipped or closed to keep the cables inside and can be cut to the desired length.
They can be used to bundle and organize cables in a variety of settings, such as behind a computer desk, in a home theater system. Cable management sleeves can help to reduce clutter, improve the appearance of cables, and protect cables from damage.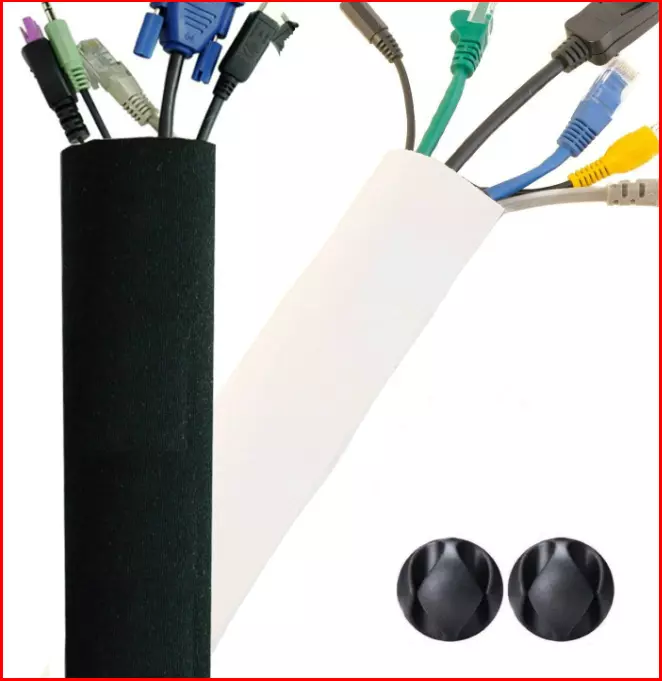 ---
3. TV Screen Cleaner Kit
Next, we have included in the list of TV accessories is a TV cleaning kit.
It's a cleaning kit from Betron, which includes a cleaning liquid, a brush to remove dust from TV corners, and microfiber cloths.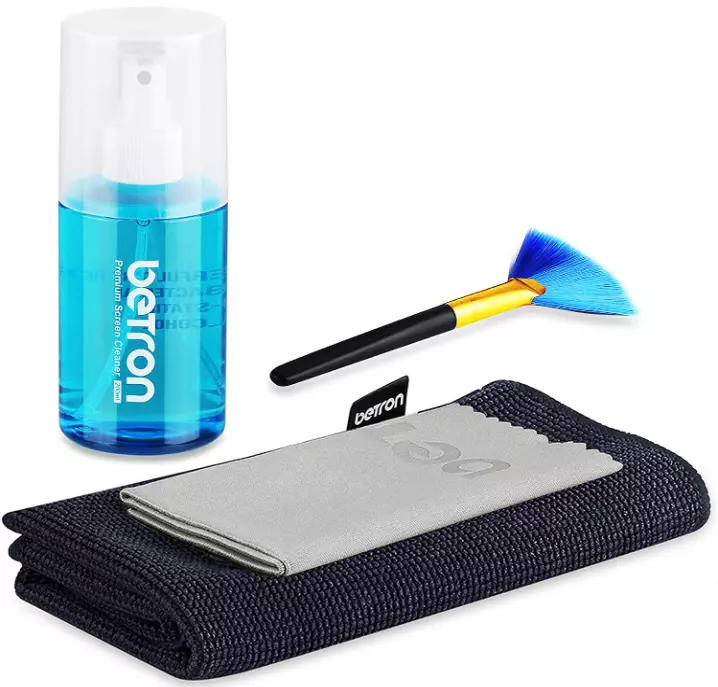 Features:
Can be used on ANY monitor screen

Anti-static protection to slow the build up of static dust

Simple and easy to use

200ml spray bottle

Cleans up to 600 standard screens
How to use Betron Screen Cleaner
Power down the monitor and unplug the device to avoid damage

Remove dust with dust brush in the corners

Wipe the screen with the microfiber cloth and remove any dust

spray the cleaning liquid 3–4 times to the microfiber cloths (

Never spray LCD cleaner directly on the screen since the liquid can trickle down into the screen frame and damage it

)

Wipe the screen using broad strokes from one side of the screen to the other

reverse the microfiber cloth and wipe again
---
4. Remote Control Holder
Moving on the next item in the list, here we have the remote holder. We all have multiple remotes at our home such as one for TV, one for speaker or subwoofer, one for a streaming device and more.
Managing these remotes become quite difficult, and they don't even look good if they are scattered here and there.
So, for this you need to a remote control holder.
Below, we have listed a remote holder that can house up to 5 remotes, and it looks minimalistic that will enhance the look of your table or desk.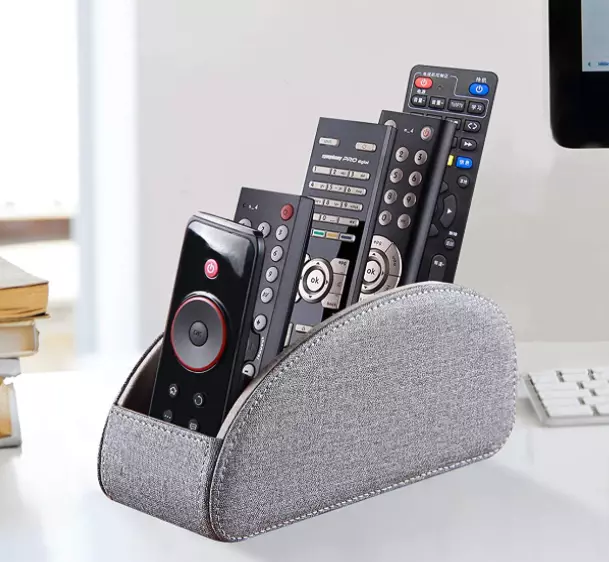 Not only remotes but you can also put your other items in this remote holder. So, make sure to check it out.
---
5. Backlit Wireless Remote Keyboard with Touchpad
Another useful item in the list of TV accessories is a mini keyboard with touchpad to control your smart TV.
This is a keyboard from REIIE brand that is also backlit which means you can now easily type and search your favorite shows and movies on your TV.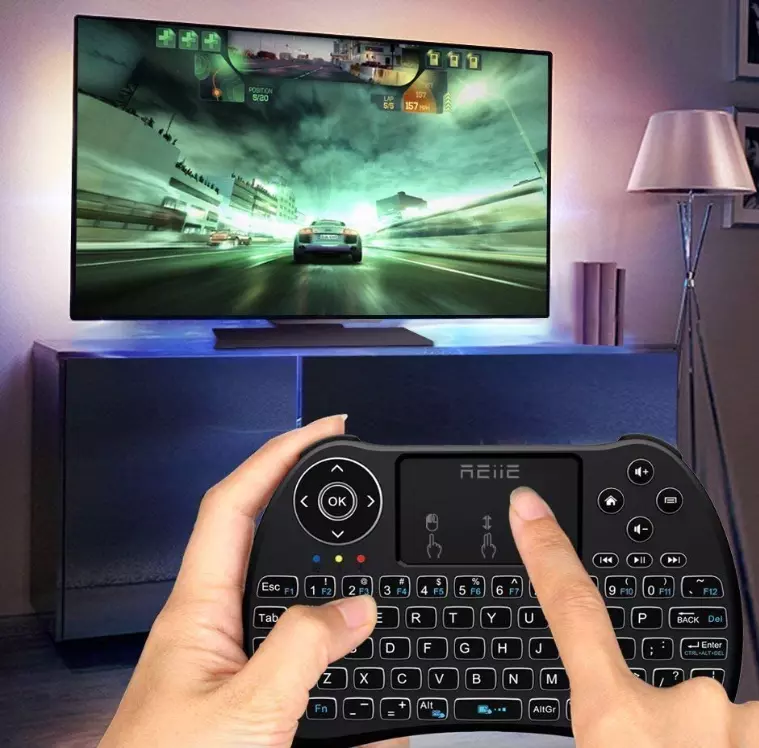 Features: 
73 keys, 2.4GHz wireless Keyboard with Touchpad.

Touchpad DPI adjustable functions.

Built-in high sensitive multi-touchpad

Mini QWERTY keyboard with multimedia control keys and PC gaming keys.

Auto sleep and wake mode.

The Ergonomically handheld design is easy to carry and operate.


Build-in rechargeable Li-ion battery that has longer standby time.
---
6. HDMI Switcher
Next product on the list is an HDMI switch from GANA that helps you connect two HDMI sources to one HDMI display, or connect one HDMI source to toggle between two displays, With 2 LED indicators, you can easily know which port is active from the LED light (Only 1 of the 2 displays works at a time).
This 4k HDMI Switch Box is easy to use, no external power is required, just simply press the button on the HDMI switch box to make shift of input or output source. It comes with lifetime technical support.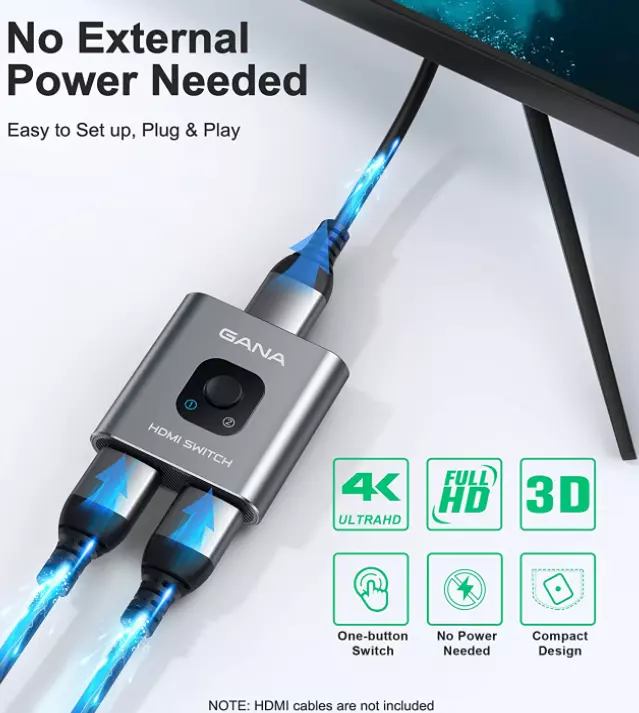 Features:
3 HDMI ports
High-quality aluminum alloy case
Supports up to 4K@60HZ resolution with backward compatibility with lower resolution.
Support 12-bit Deep color per channel
Support 3D devices
Supports compressed audio such as DTS Digital, Dolby Digital.
Plug and Play, No External Power Needed
---
Affiliate Disclosure: Some links in this post are affiliate links. This means if you click on the link and purchase the item, we will receive an affiliate commission at no extra cost to you. All opinions remain our own.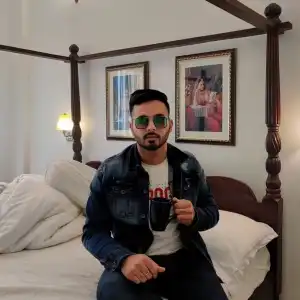 Ankit is an engineer by profession and blogger by passion. He is passionate to do all the stuff such as desiging the website, doing the SEO, researching for the content, writing tech blog posts and more.