It is not doubt that TikTok has achieved astronomical success since it first launched in 2016. It has only grown larger and larger ever since to now cater to some of the widest audience base in the world.
But with its exponential growth, it brings in its fair share of problems and mainly one sore thumb sticks out in particular; Privacy.
Due to TikTok's policy update on privacy many users are now unable to send messages and if you are one of the many facing this problem then continue on this article to understand more and on "How to fix TikTok's cannot send message due to privacy setting".
---
What does it mean when TikTok says settings restricted to protect your privacy?
As of 2020, TikTok has rolled out a new policy update on privacy, that makes the message/DM feature on the platform age sensitive. The DM/message feature thus will not be available for user below the age 16. For users to be able to use the DM feature, they are required to be a registered user alongside being a mutual friend with the user they wish to message.
That means that user can only message another user if only they follow each other, apart from meeting the necessary age and registration criteria. It also means that platform realizes that the user is minor and prioritizes their safety over this feature.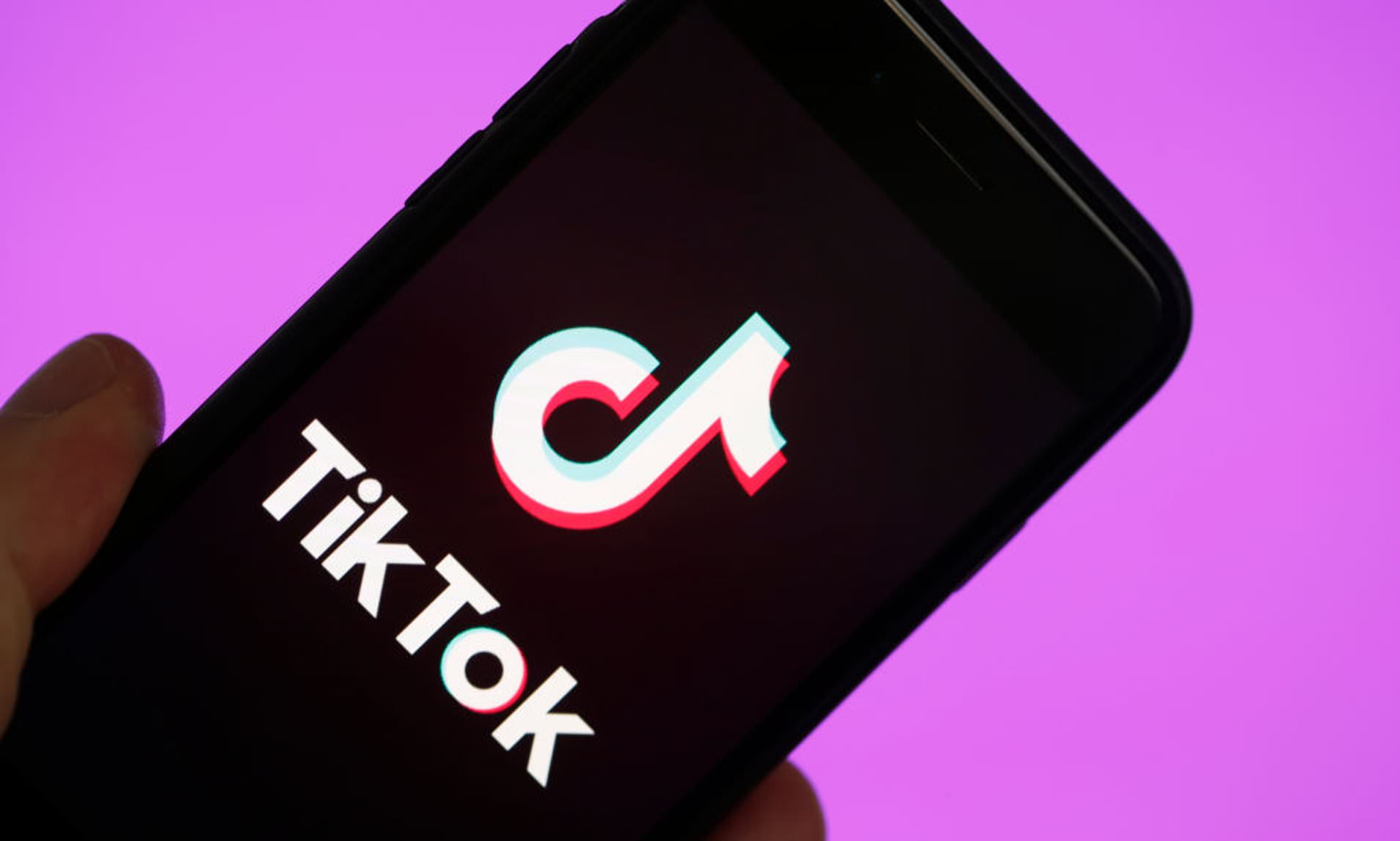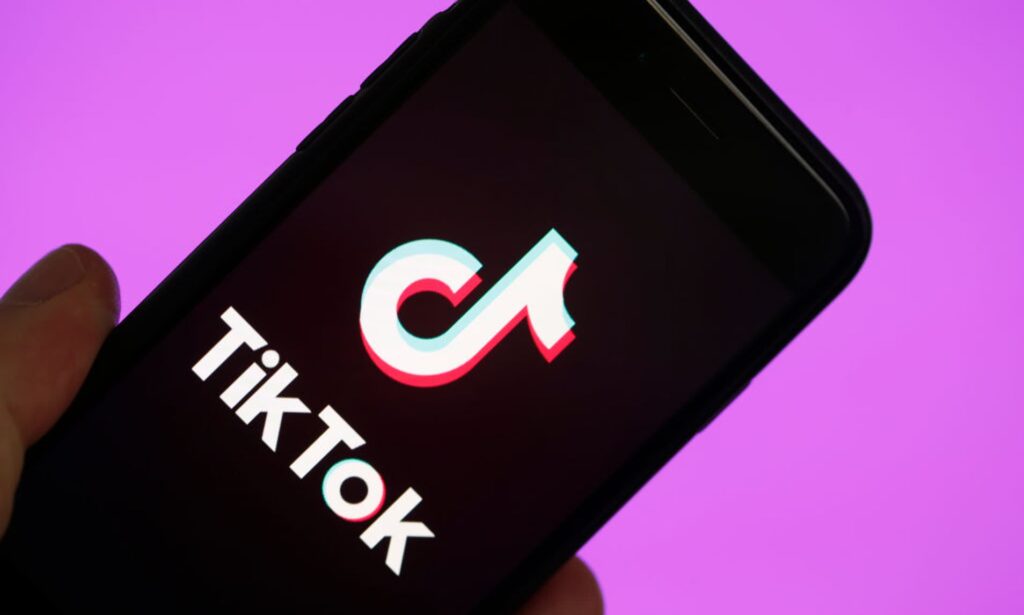 This update on privacy has been implemented by the company to make sure that the younger crowd below the age of 16 are kept safe from potential stalkers and miscreants. According to statistics in the US alone the age demographics of users between the age of 10-19 make up nearly a quarter of the active users account hence, posing major concerns for the company.
This privacy option also protects minors from getting unwanted attention and only mutually added adults can send message to underage users.
---
Why can I not send messages on TikTok?
When you are faced with this prompt while on the app, it probably means that you have not attained the age of 16 according to your set DOB (Date of Birth). This feature has probably being restricted for you because of the platform's priority of privacy for you as a minor.
Likewise, messages cannot be sent to users as well below the age of 16 who you are not mutually befriended with i.e. follow each other.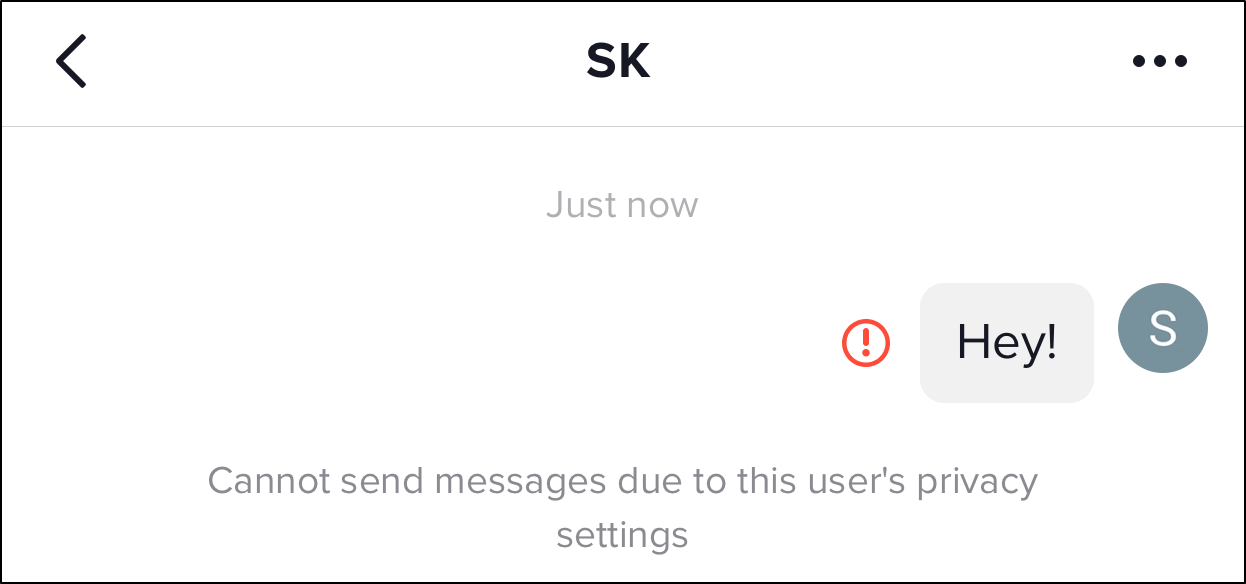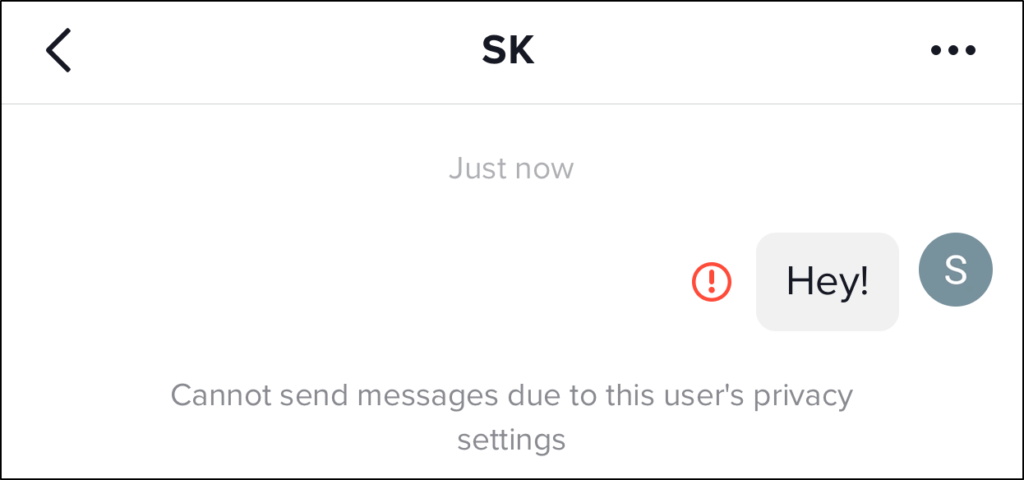 It can also be due to a privacy setting that users can personally enable or disable in their app setting that filter people who can or cannot message them. Users can choose between the option of "Nobody", "Everybody" and "Friends" which is set by default. Based on the settings chosen by users, messaging option will be permitted or restricted accordingly.
---
How to Fix TikTok cannot send messages due to privacy settings?
To fix this issue users can either opt for a new account with updated DOB or add the user and in turn hope to be added back or contact TikTok directly to change the users DOB on their existing account.
If users are willing to start afresh, a new account is probably the best way or if users wish to continue with their existing account contacting TikTok is the other plausible way.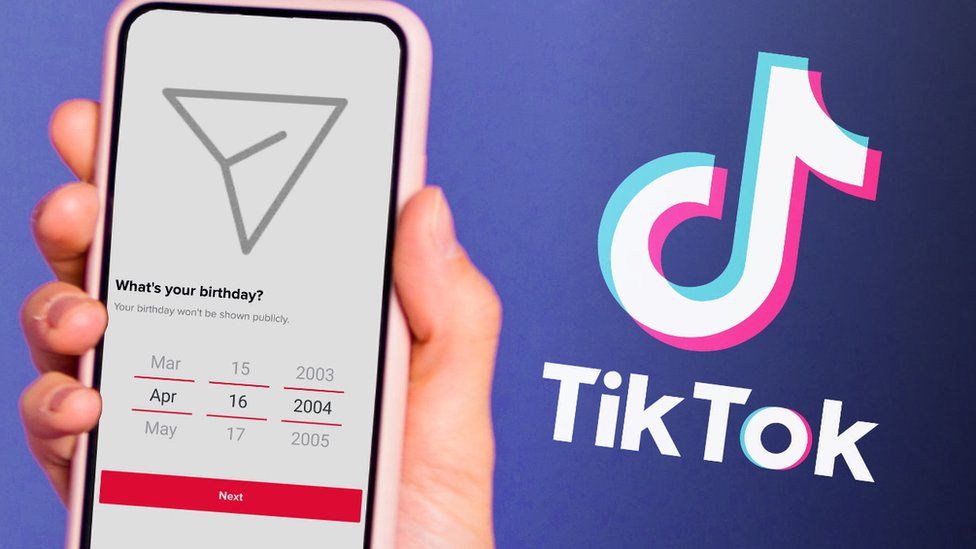 Another way probably is to organically wait to attain the age of 16 which will in time ensure that your setting gets unlocked then.
If users wish to send messages by either creating a new account, adding mutually or by contacting TikTok here is what you'll need to do.
Method 1: Creating a new TikTok account.
Creating a new TikTok account is probably a user's safest bet to be able to bypass the TikTok privacy setting. In the method the user has to make to sure to enter an updated DOB/age to be able to use the DM/message feature.
This method is probably best for quick redressal of the issue and works in favor of users who do not mind switching to a new account and do not have any value attached to their current account. Creating a new account on TikTok is easy and can be completed in a few simple steps.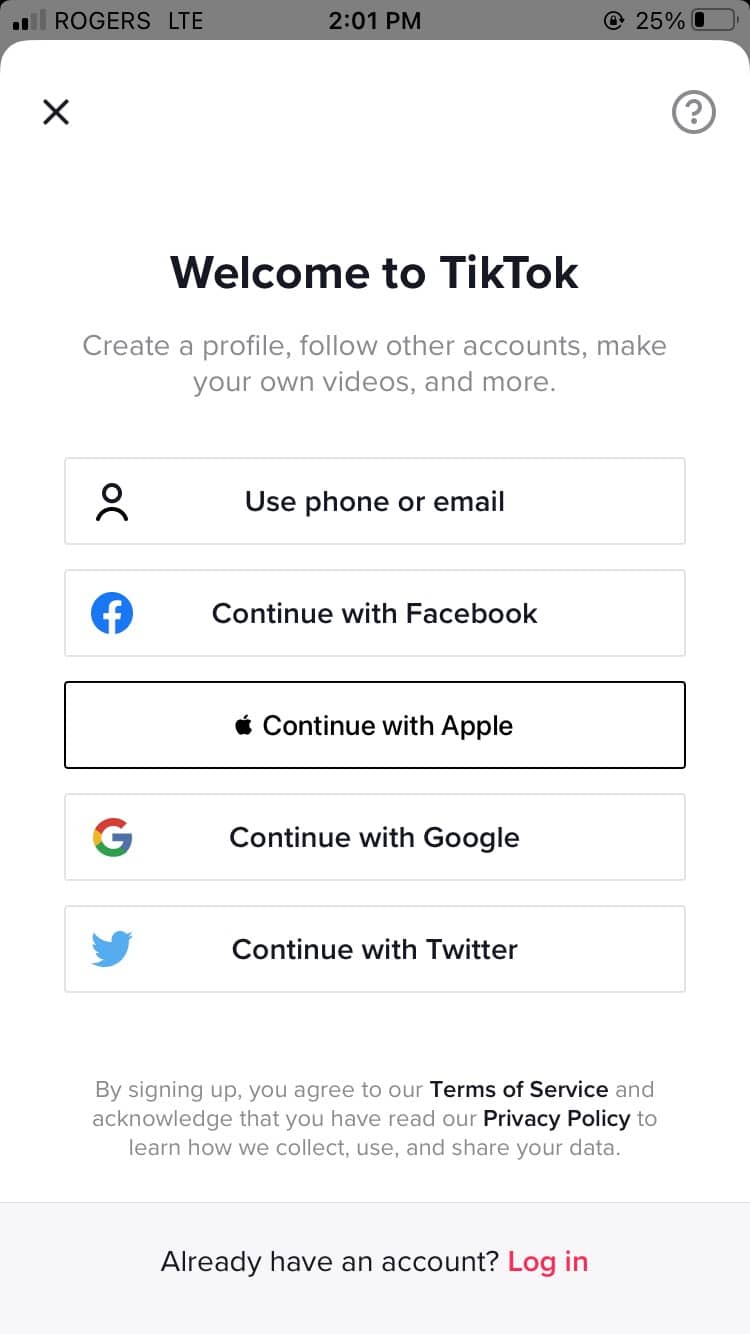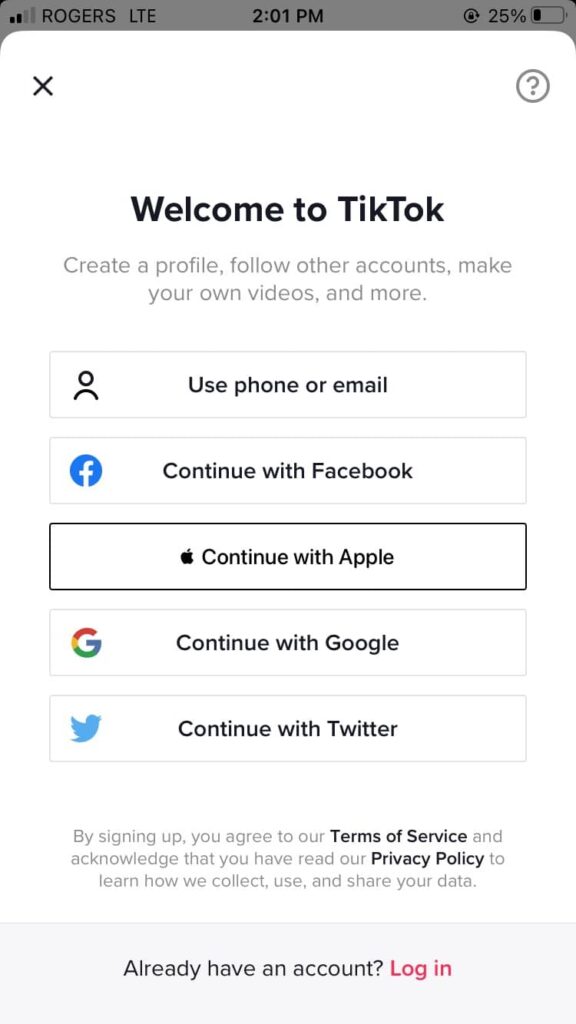 To create a new account on TikTok, follow the given steps:
Open your TikTok app on your android/iOS phone or on desktop.
Choose a method to Sign-Up.
Make sure to select a DOB above 16 years from the date of sign-up.
Link your e-mail ID to the account.
Create a strong password.
Complete the provide reCAPTCHA.
Creating a new account with an updated DOB will ensure users that they get access to the DM/message option on their account. We highly recommend linking an e-mail ID and phone numbers as these are necessary steps in the account creation process for registering users officially. Users who do not complete this steps will be prompted again in the future to complete the procedure.
---
Method 2: Follow the user you wish to message/DM.
Following a user and with the user following you back, can ensure that your messages reach the user. However it is compulsory for the user to follow you back as well if you wish to send him/her a message. If the user does not follow you back on the platform and has their DM/message setting on "Friends" only then you cannot reach them on private DM.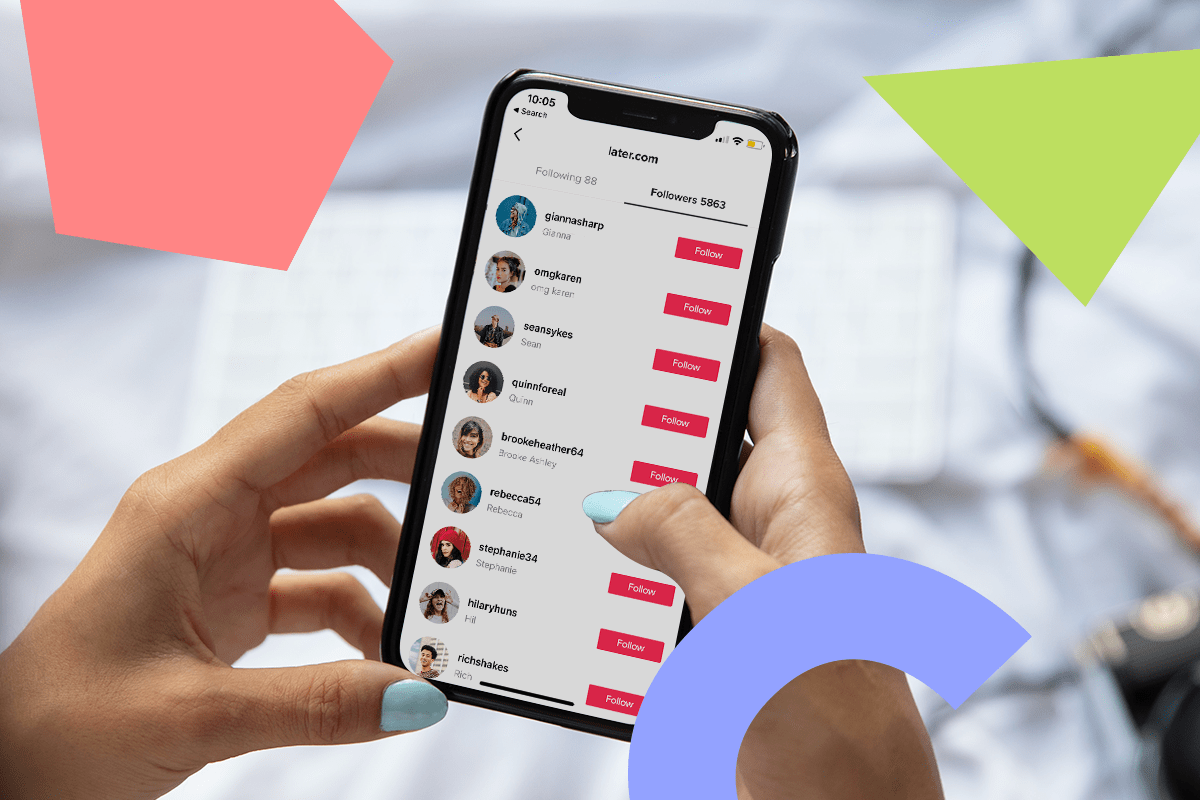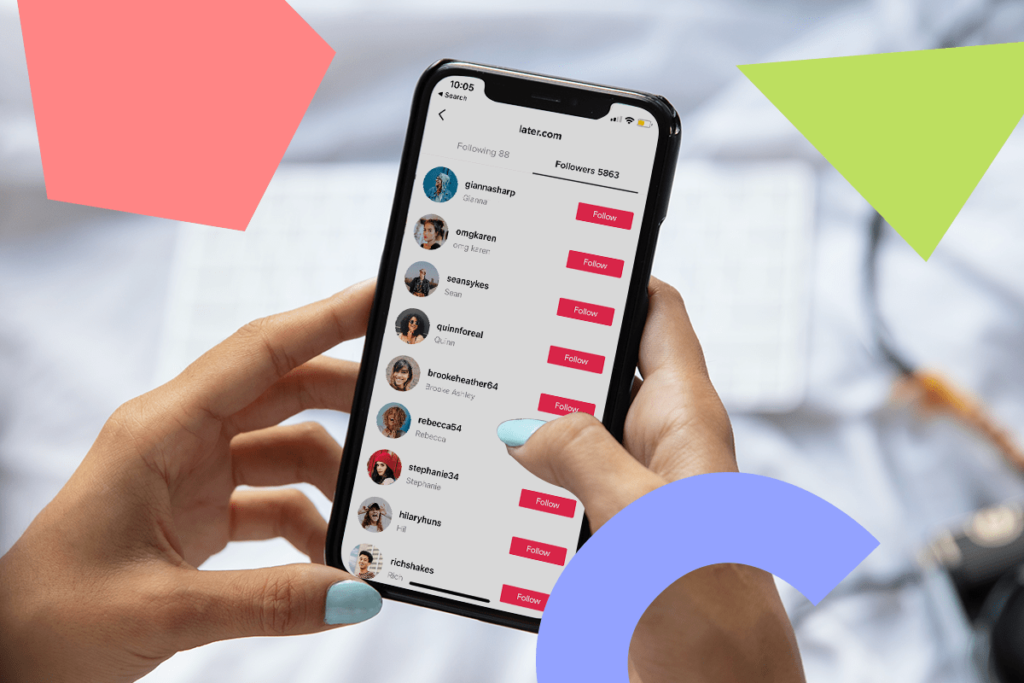 If a user already follows you, you can follow back the user back to avail the message/DM feature. This is however taking into consideration that the user has kept their DM/message access option to "Friends". Users that have "Everyone" enabled on their DM settings will receive messages from anyone that follows them and it is not required of them to mutually follow back.
Users with "No one" selected in their DM settings will not receive any messages/DMs from anyone irrespective of the status quo in their following status.
A user below the age of 16 cannot send messages first even if they follow each other on the platform.
---
Method 3: Contacting TikTok to change your age.
If your current TikTok account matters to you and you wish to update your DOB/age after having wrongly set it, user can contact TikTok directly to get a redressal on the issue. This method is viable for users who wish to retain their current TikTok account and its content and do not wish to open a new account. This option has been kept open by Tiktok as at times genuine mistakes can be made by users while setting their DOB (Date of Birth) at the time of registering an account.
To contact TikTok for a change of DOB/age, users can follow the given steps: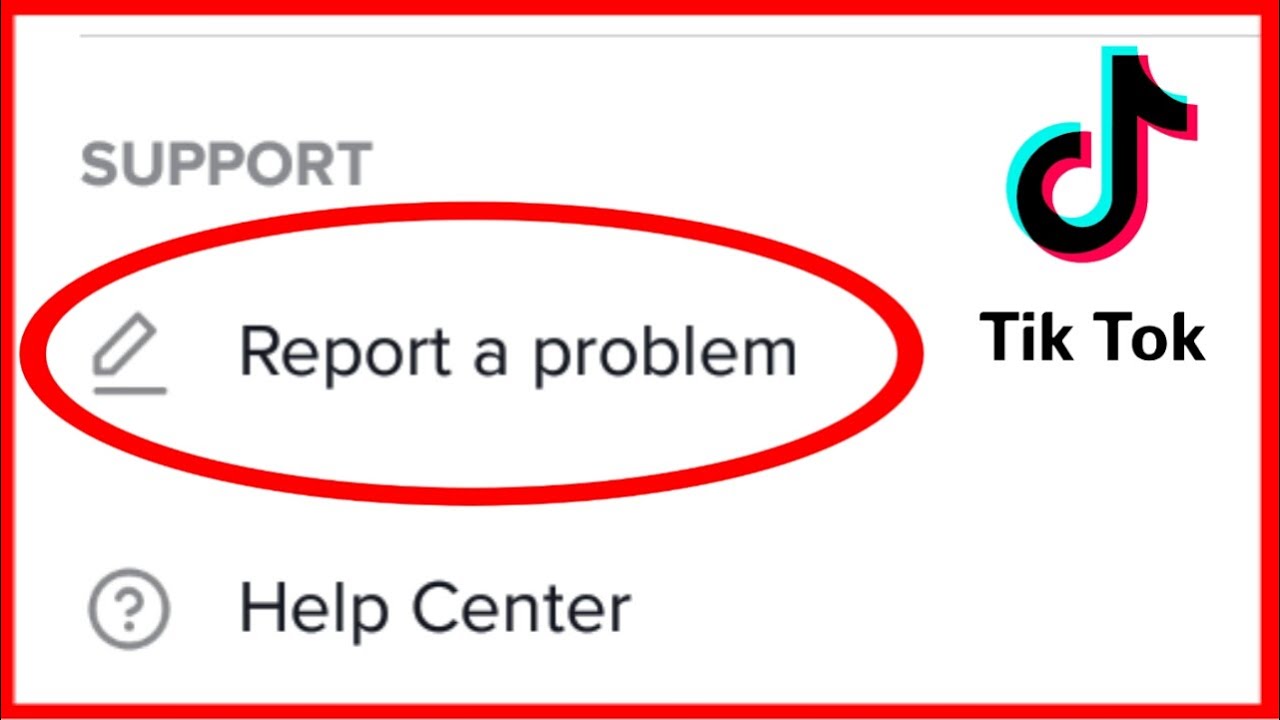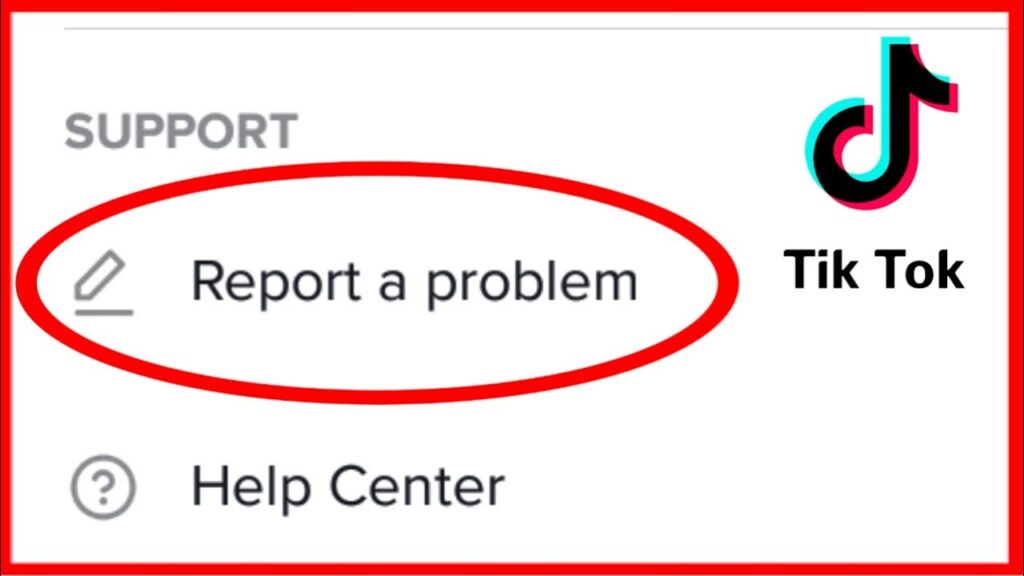 Open TikTok on user's mobile device.
Tap on "Me" in your TikTok profile.
Press the three dots on the upper corner of the app screen.
Scroll down till you reach "Report a problem" option.
Navigate to "Select a topic".
Next select "Account and Profile", "Editing Profile" and then "Other".
Select "Still have a problem".
In the given space, explain how you have your DOB set wrong and wish to make changes.
Press "Report" after completion.
While describing the problem to TikTok make sure to state a DOB that makes you 16 years or above as per the date of complaint. TikTok's response should reach you shortly after and if successfully verified users should be able to use the DM/message feature through their profiles.
---
FAQs
Q1. Is my account private or public?
According to the user's age TikTok assigns either Private or Public status to its user. For user aged between 13-15 their accounts are made Private, for users 16-17 and above their accounts are set to public by default.
Q2. How are accounts suggested on TikTok?
Suggestions of account of TikTok is age sensitive and only users above the age of 18 are suggested, users can however change this setting under the "Suggest you account to others" setting. Account users between the age of 13-17 are not suggested.
Q3. Who can comment on my videos on TikTok?
For users between the age of 13-15 only "Friend" can comment on their videos i.e. people that follow each other mutually. For users between the age of 16-17 and above the default setting is left at "Public" that means everyone and anyone can comment you videos.
Q4. Who can send me Direct Messages on TikTok?
For users between the age of 13 to 15, the Direct Message feature is not available to them. Users between 16-17 the setting is left to "No one" by default, however users can change this setting to "Friends" through the Privacy settings.
---
Final Words
The privacy update by TikTok on the message/DM feature has been made keeping in mind the general and overall safety of the younger crowd on the platform.
Even though the DM/message feature on TikTok is a major feature, the policy curbs unwanted or unwarranted attention towards minor users and should therefore be respected.
Bypassing the policy by following the methods can be done but we strongly recommend that users adhere to the policies of the platform while on it.
---
Further Reading: 
How to Fix Tiktok direct message not working (2022)
[7 Ways] Fix TikTok this effect doesn't work with this device
TikTok no website option : Reason & Solutions
[4 Ways to Fix] Why TikTok crop my videos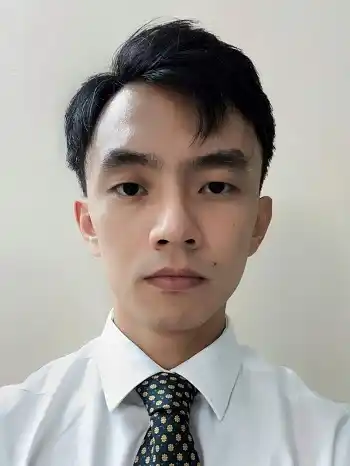 A perennial tech-head with a knack for words, sneakers and fast cars. Likes to be in the know, of anything upcoming and cutting edge. Will probably sit down and talk to anyone over a cup of coffee. The coffee has to be good.