Imagine yourself getting up early in the morning, all dolled up, ready to make a Tiktok video, have put a long pull in it. Finally, you upload the video and guess what you face the "TikTok crop my videos" issue. I can imagine your expression right now.
Don't be concerned, it happens with every other user, and you are not the only one here with the "TikTok crop my videos" issue. Without eating much of your precious time, let's quickly get started with today's topic, "Why TikTok crop my videos," and how to get it resolved.
These days lot of attention is drawn to the TikTok app due to the creative content produced by some content creators (known as influencers) around town.
It provides a variety of short-form clips with durations from 15-30 seconds. It includes lip-syncing, comedy, drama, pranks, stunts, food, hacks, dance, and more creative content.
Tiktok has always upheld the philosophy that they want to inspire creativity and bring joy to this little world.
TikTok has global offices including, Los Angeles, New York, London, Paris, Berlin, Dubai, Mumbai, Singapore, Jakarta, Seoul, and Tokyo.
Unfortunately, the most prominent video-streaming app (Tiktok) has taken off in the last year from India and hasn't made its comeback yet. Instagram reels have newly come into the business, replacing Tiktok. Getting back to the concerned topic, i.e;
---
Why does TikTok crop my videos?   
Several dimensions are used to determine TikTok's maximum video size. Video size relates to the file size and dimensions of the TikTok video when published on the platform. As there are a varied amount of aspects for what you can upload on the Tiktok platform, we have tried to sum it all below.
Although you have the liberty to upload TikTok videos in portrait or landscape view. But almost every social media platform offers vertical videos nowadays. Because Vertical video is the easiest way to share content.
With a smartphone-optimized interface, you will have the best possible view of what you share. Increasing consumption is something that any user of the TikTok platform desires to achieve in order to make the platform's algorithm work for them. 
TikTok is an app that is viewed on a smartphone, so a vertical 9:16 aspect ratio is optimal, with 1080p x 1920p resolution.
The 1:1 aspect ratio is also available, don't go for that as the video will not fit the entire screen. Also, don't forget that the video's file size cannot exceed 287.6 MB on iOS or 72 MB on Android.
Hence, if you have uploaded a video in landscape mode, you will probably notice an empty & black side space bar. Consequently, Tiktok will automatically crop down your video's aspect ratio to the optimal one that is nothing but 9:16.
Don't rush if it happens with you because now we're going to discuss how to remove these bars by editing the video into the 9:16 aspect ratio.
---
How to Fix TikTok cropping or trimming videos? 
The only way to prevent this issue is to resize Your TikTok Video File and upload it on the app.
Below enlisted are a few apps you can work with to resize your Tiktok video to a 9:16 ratio and make it more convenient to watch:
1. In-built function (Android)
If you are someone, who is not aware or just doesn't want to invest time in finding, installing, and then editing your video. You can simply refer to your phone's in-built function to crop video to the optimal size. 
Note: This is an oppo reno 2f that might vary slightly from your model. 
Select the video you'd like to edit > Tap on Edit.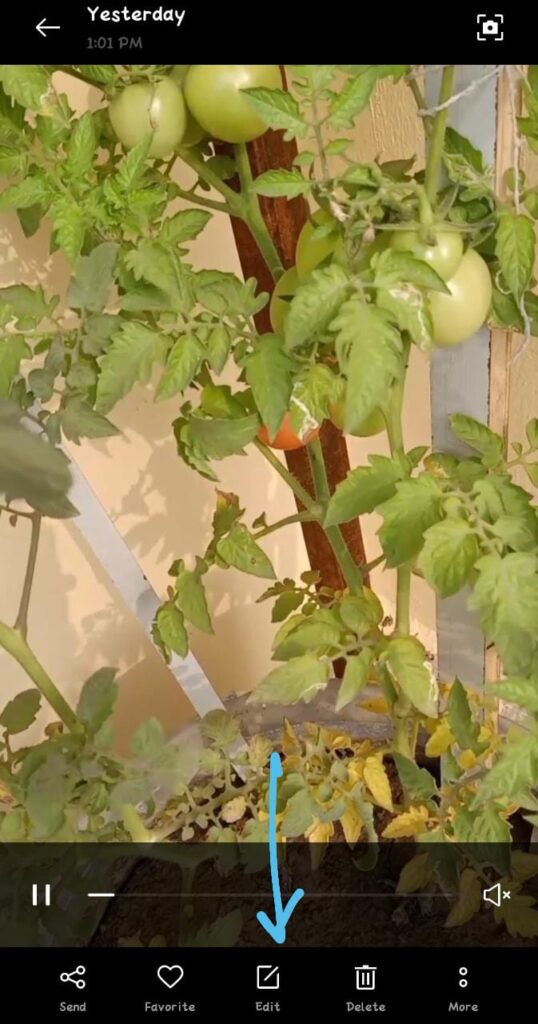 After that, Tap on Next > Crop & Rotate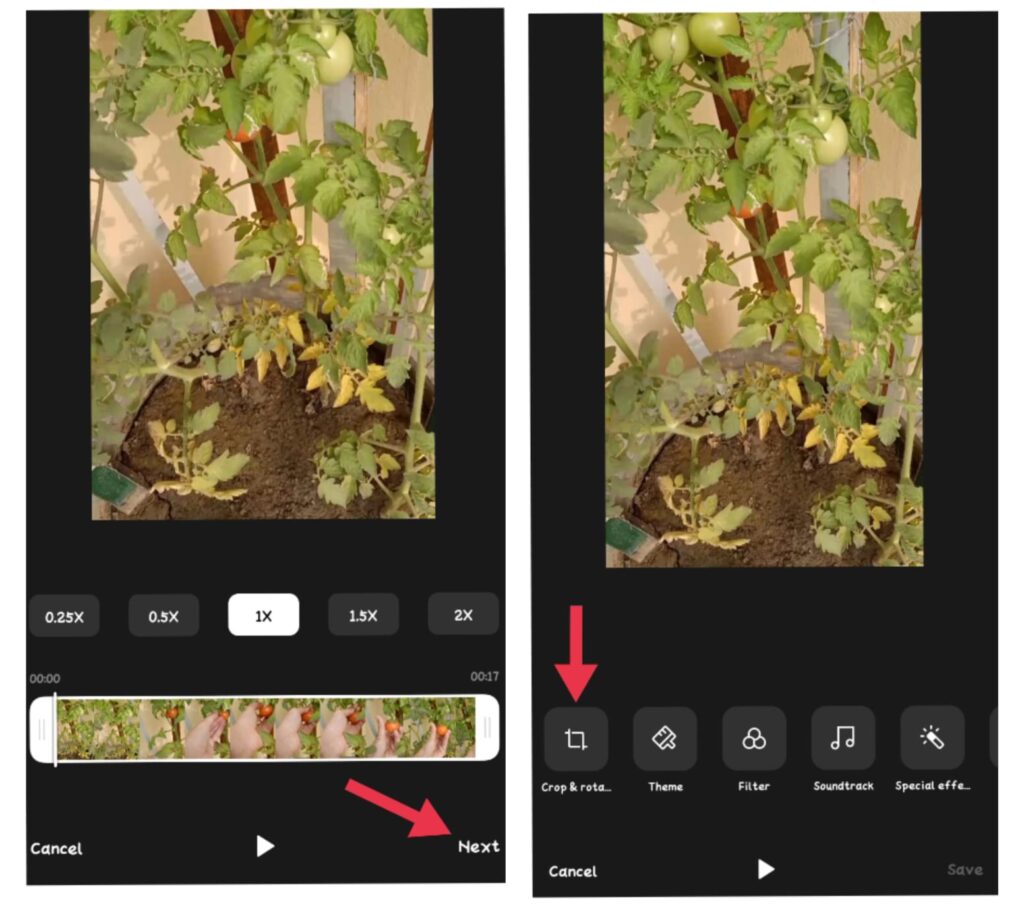 Select 9:16 ratio, and you are good to go.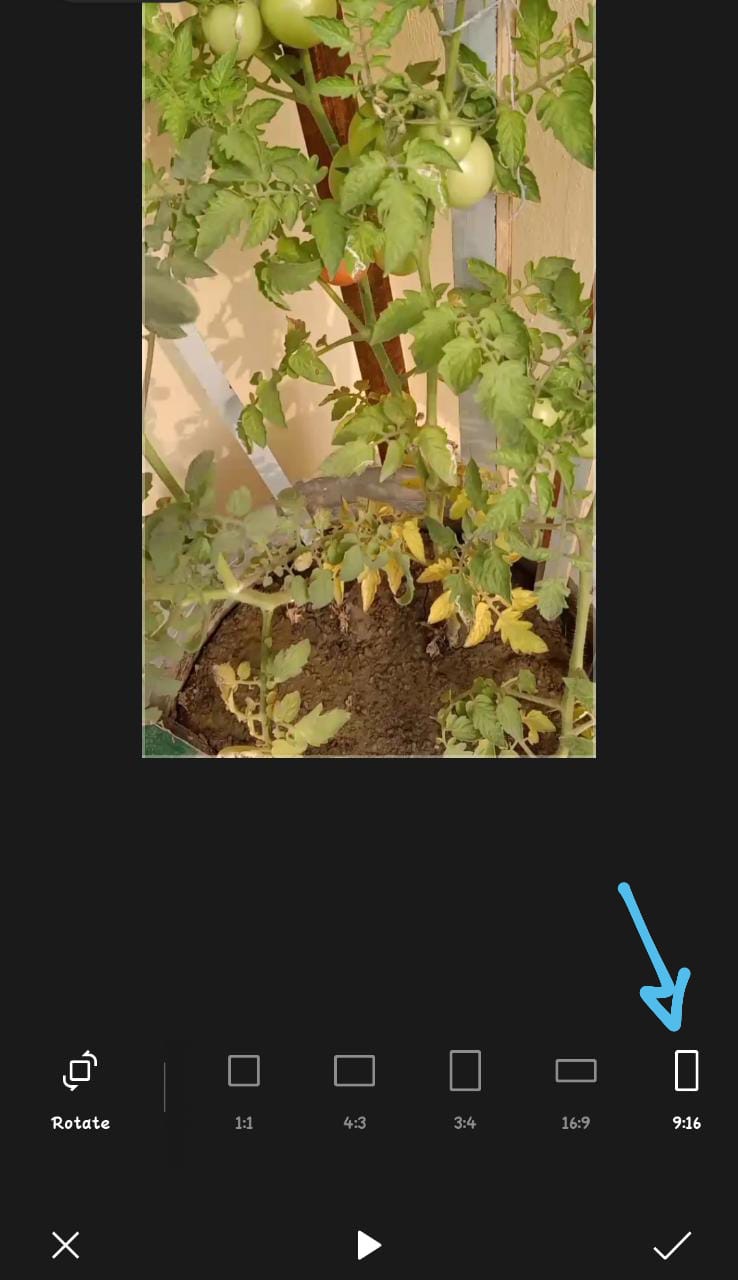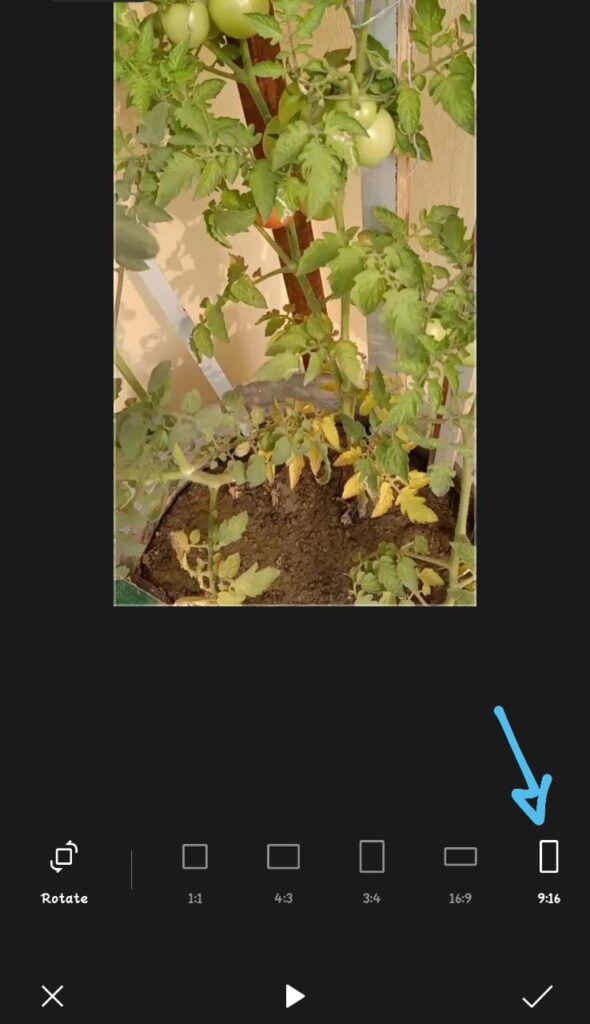 ---
2. In-built function (iOS)
This step-wise guide is for our iPhone users. Don't worry we've got your back. What you all need to do is,
Select the video you would like to edit > Tap on Edit.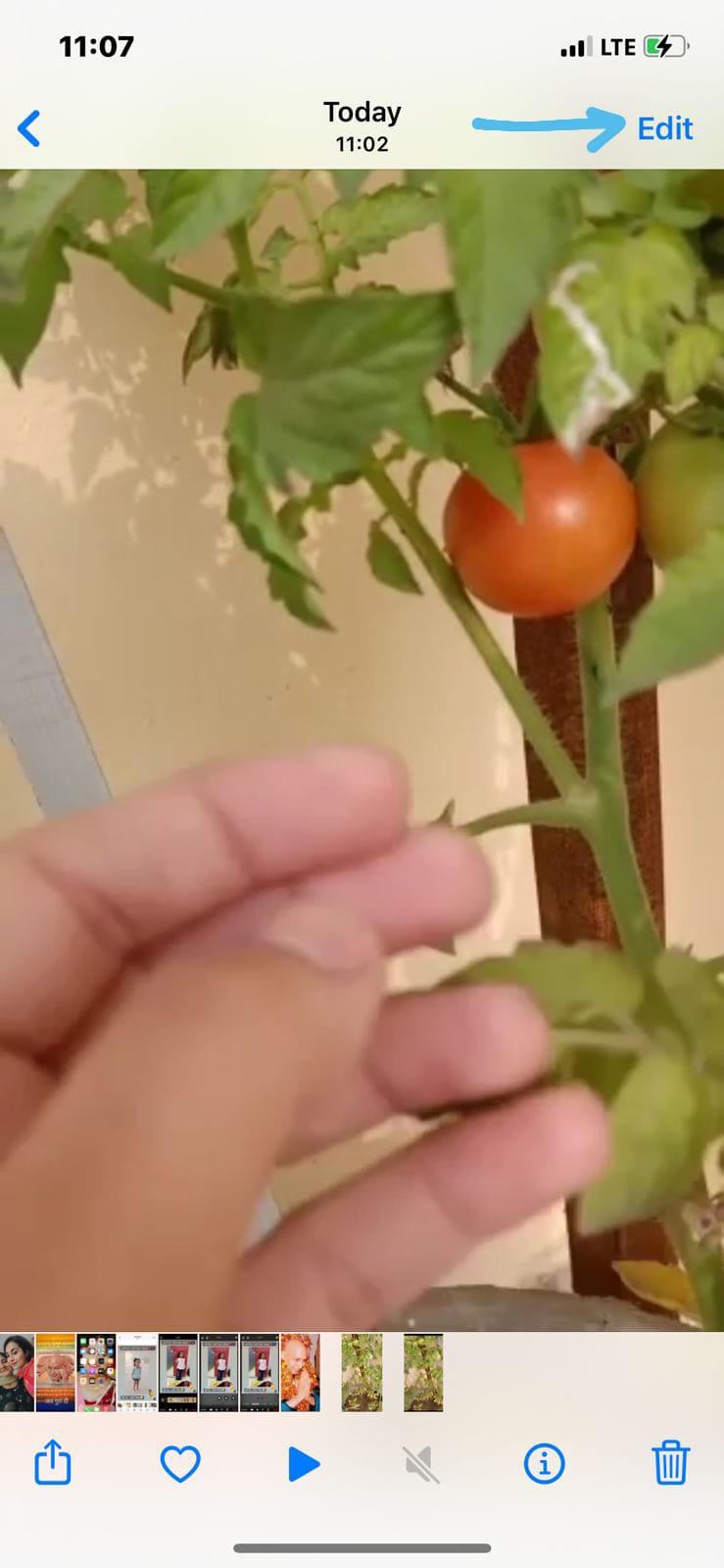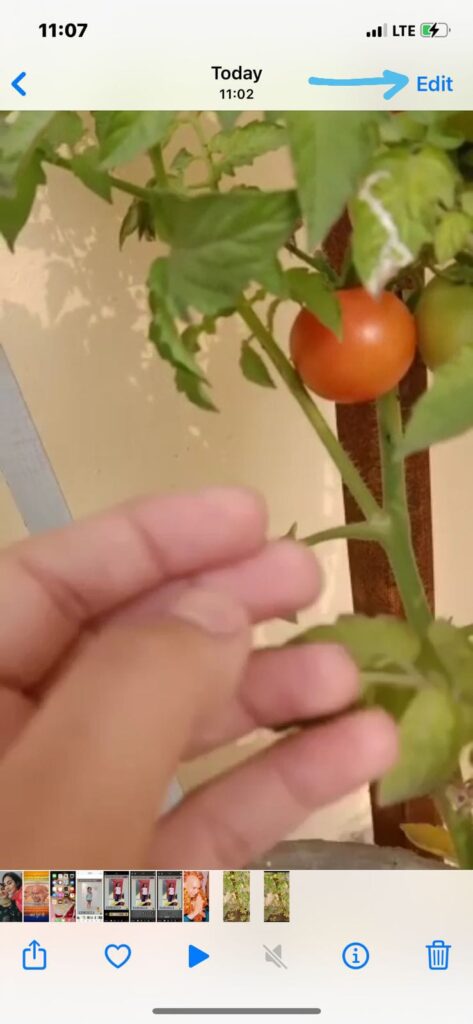 Tap on Crop > Go for 9:16 ratio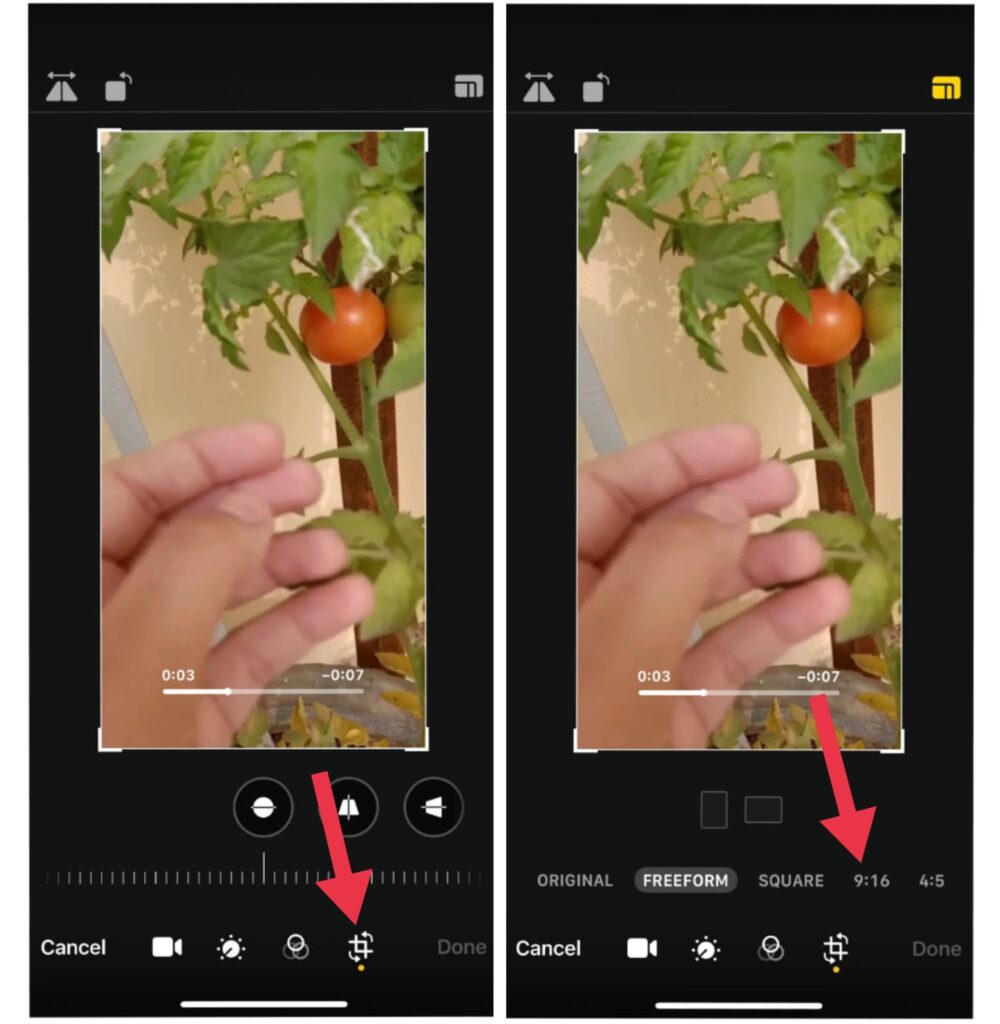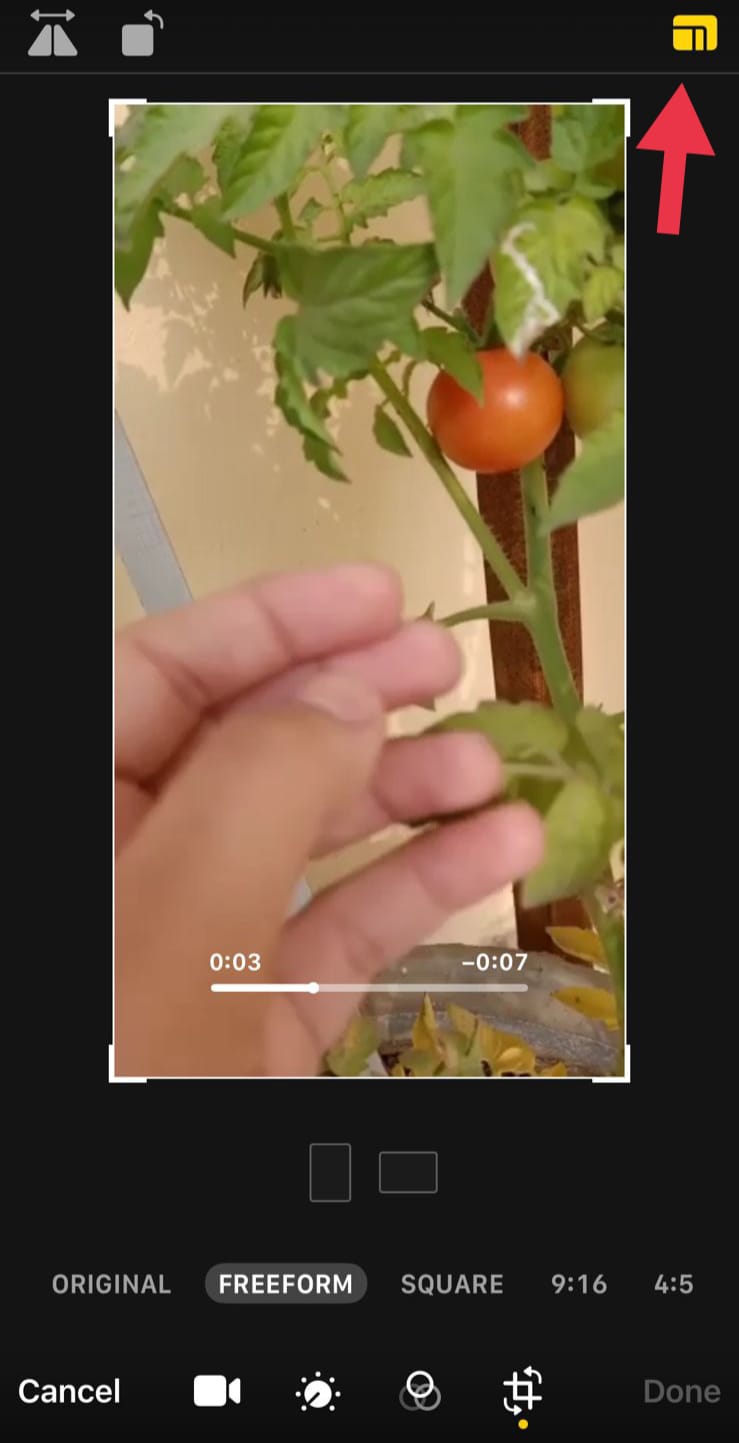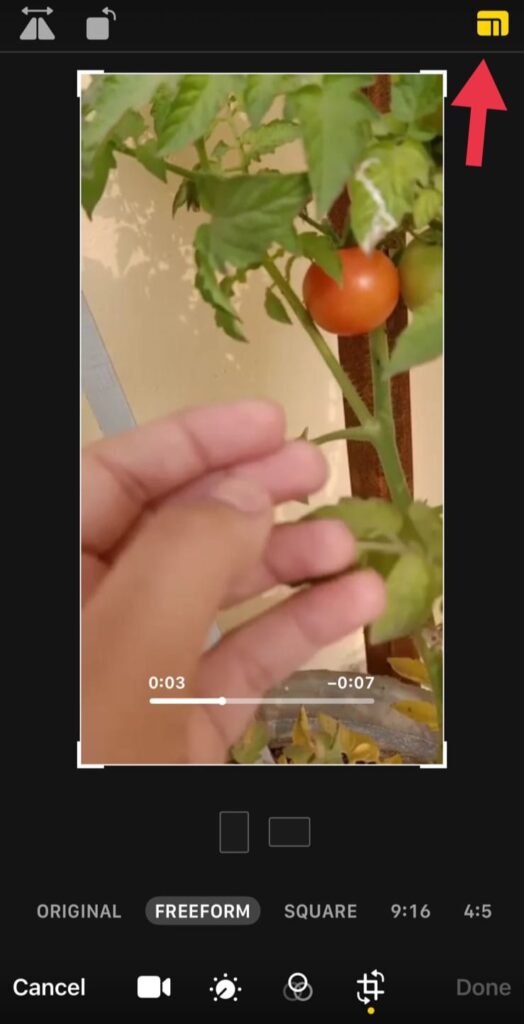 Note: This is an iPhone 11, which may vary slightly.
---
Use other Video Editing Apps:
You can also opt for other video editing apps like InShot & Veed Video Cutter. 
1. InShot Video Editing App
InShot is an absolute favorite video crop app of beginners, keen to learn some progressive video creation and altering features. As it is easy to utilize & less time-consuming.
Open the InShot application > Click on Video under Create New.
Allow Inshot to access videos and media on your device
Tap on Video > Choose the one you'd like to edit
Select Canvas option > Opt for 9:16 ratio (you'll also see the Tiktok logo on it) > Save.
2. Veed Video Cutter
Veed Video Cutter is a free and subscription-based video editing app available for desktop users. 
 Open the Veed video cutter app (veed.io/) and tap on Choose video.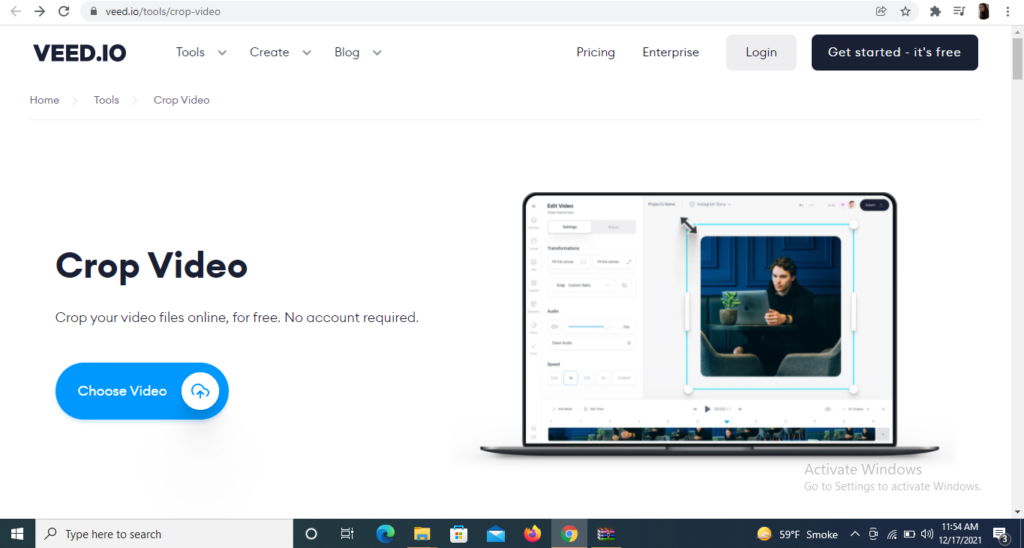 You will be offered various options to choose the video from.

Select a video from your video library and click the size dropdown menu.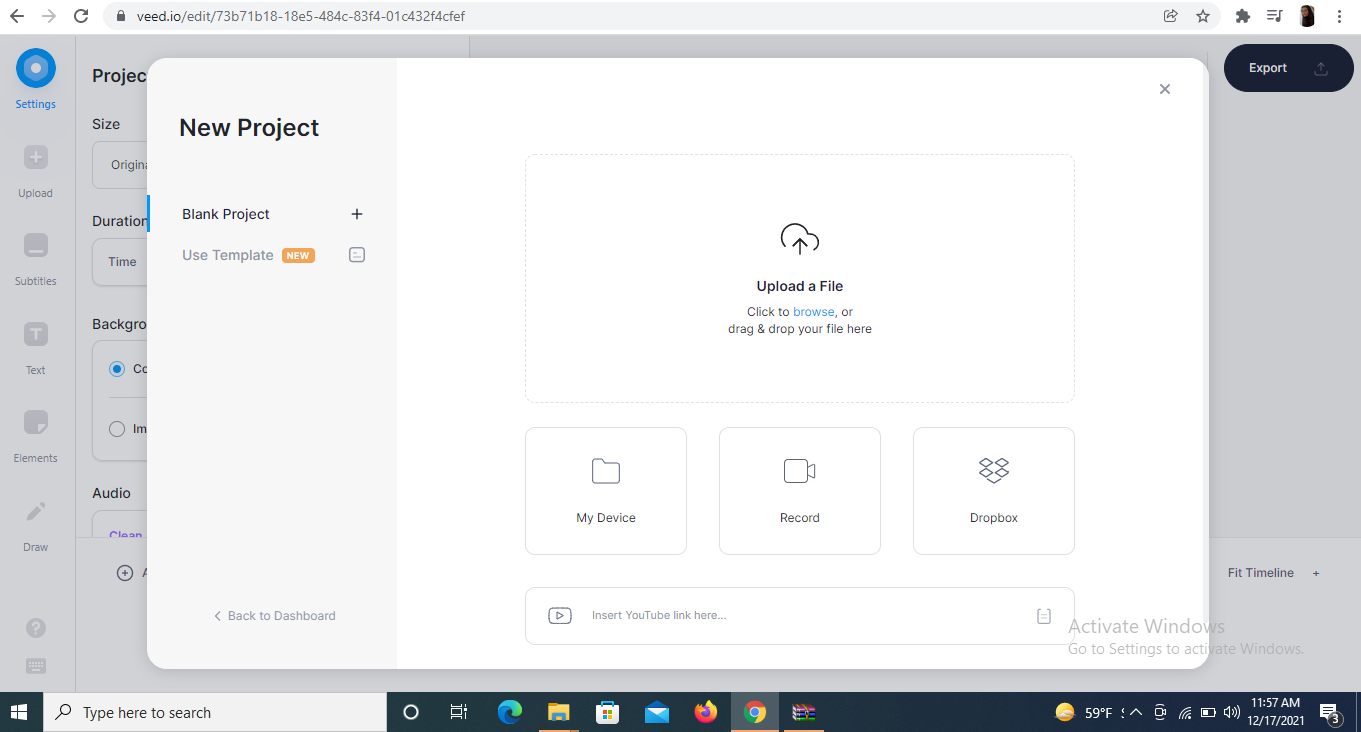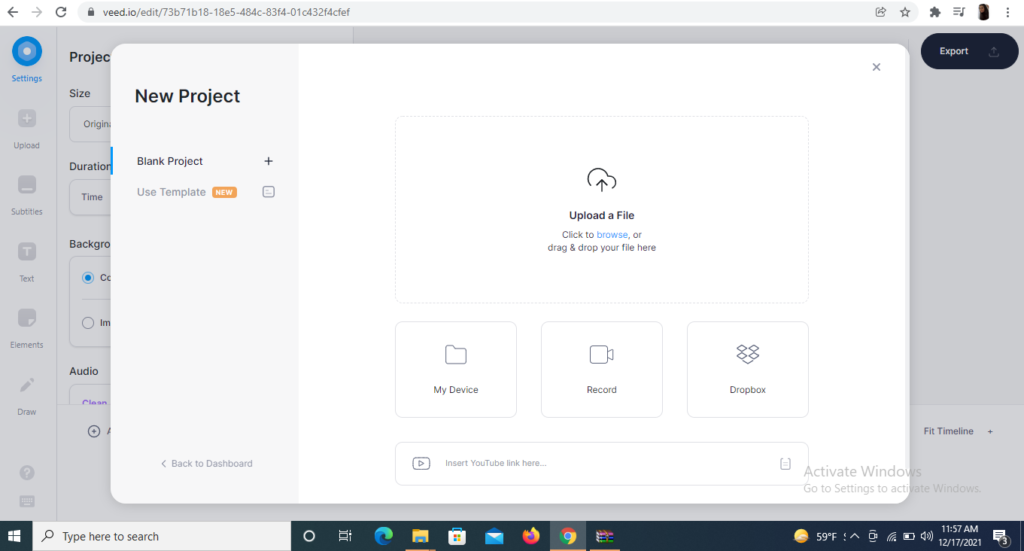 Tap on Tiktok (9:16) ratio, and it's done.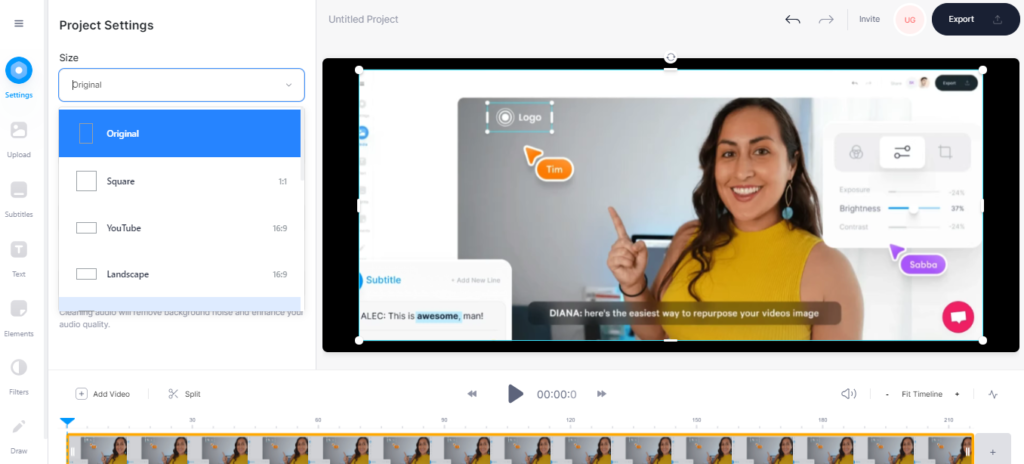 ---
Final Words
So, these were the few tricks to get out of a situation like that instantly. As discussed earlier, TikTok is one of the most popular video-sharing platforms in today's world.
Ever since its launch, it has been under the limelight. Here you can enjoy sharing short clips with your loved ones, gain a massive following as a creator, and make money out of it.
In fact, we've got an ample amount of influencers out of it. Spending a long pull and pursuing it as your carrier is huge. Nobody with that level of interest in the app can bear this kind of issue.
Don't forget to follow and share the above-mentioned tips and tricks to come out of it. We hope it will help you produce better content to share with the world.
Because understanding what aspect ratio is and how to use it with your videos is one of the keys to produce high-quality content for the viewers.
Go through them once, and we hope you get the rescue. We hope it felt insightful.
Thank You So Much for lending your eyes to this article. Have A mesmerizing day ahead!
---
Further Reading:
[Solution] TikTok Account Gets Banned
[Remove red filter] Why is my TikTok camera red?
[Solved] Fix Tiktok say sound not available
[Fixed] Why can't I add a link to my TikTok bio?
(Fixed) Why are my TikTok notifications not working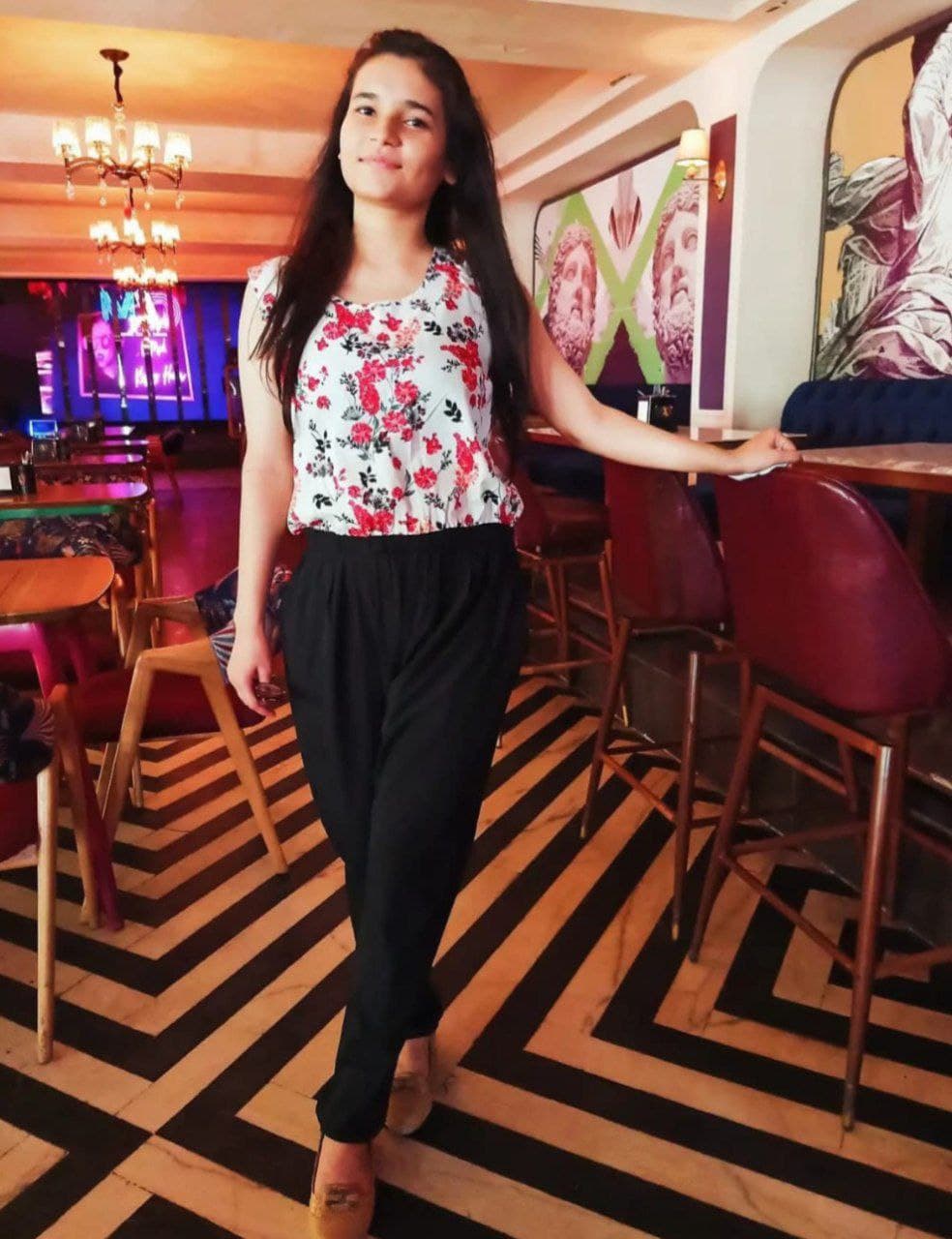 Sakshi is a Terpsichorean (dancing all her stress out), she always had a keen interest in writing creative content since her school days. Basically, balance & short-term goals are something she looks forward to. She's a big time foodie yet a fitness freak pursuing this job to fulfill her day-to-day needs.