Why is your My5 not working on my smart TV? How to fix My5 not working on smart tv? Read this article to know all about it.
My5 is Video on demand (VOD) service provided by Channel 5. It was previously known as Five Download and Demand 5 too. It began its reign on 26 June 2008. This service is owned by Paramount Global and controlled by Paramount Networks UK & Australia.
It has got various genres of content available to watch on its website for both adults and kids. For adults, it has got famous dramas such as Anne Boleyn, All Creatures Great and Small, Pillars of the Earth and many more. For kids it houses fan favorites such as Peppa Pig, Paw Patrol, Thomas & Friends among various others.
This streaming service is also called television catch-up because you can catch up with the live TV or programming that you have missed on this application or website. The live channels it offers are by products of Channel5 itself and they are Channel 5, 5Star, 5USA, 5Action and 5Select. And all of these are given to you free of cost. You can also watch the content without even logging in. But, it is recommended to login so that you can pick up the content where you left off and get personalized recommendations.
---
Why is My5 not working on my smart TV?
If this issue is only on your smart TV and My5 works on other devices, try to check if your TV is connected to your Wi-Fi network or not. 
Other reasons might be because of running an older software of the application or older software of the TV's OS. Sometimes there might be issues with the server too.
My5 is a streaming service and you need to have compatible devices and appropriate software version to stream without any issues. If you are a cord cutter and love TV and live TV, My5 is a good option for streaming movies, shows and Live TV from various production houses of United Kingdom.
---
How to fix my5 not working on smart TV?
The following methods help you fix My5 and get it back to working state on smart TV.
Step 1 – Check your internet connectivity
To watch or play content from any streaming service you need constant and stable network. you can check your network speed in the website, www.fast.com.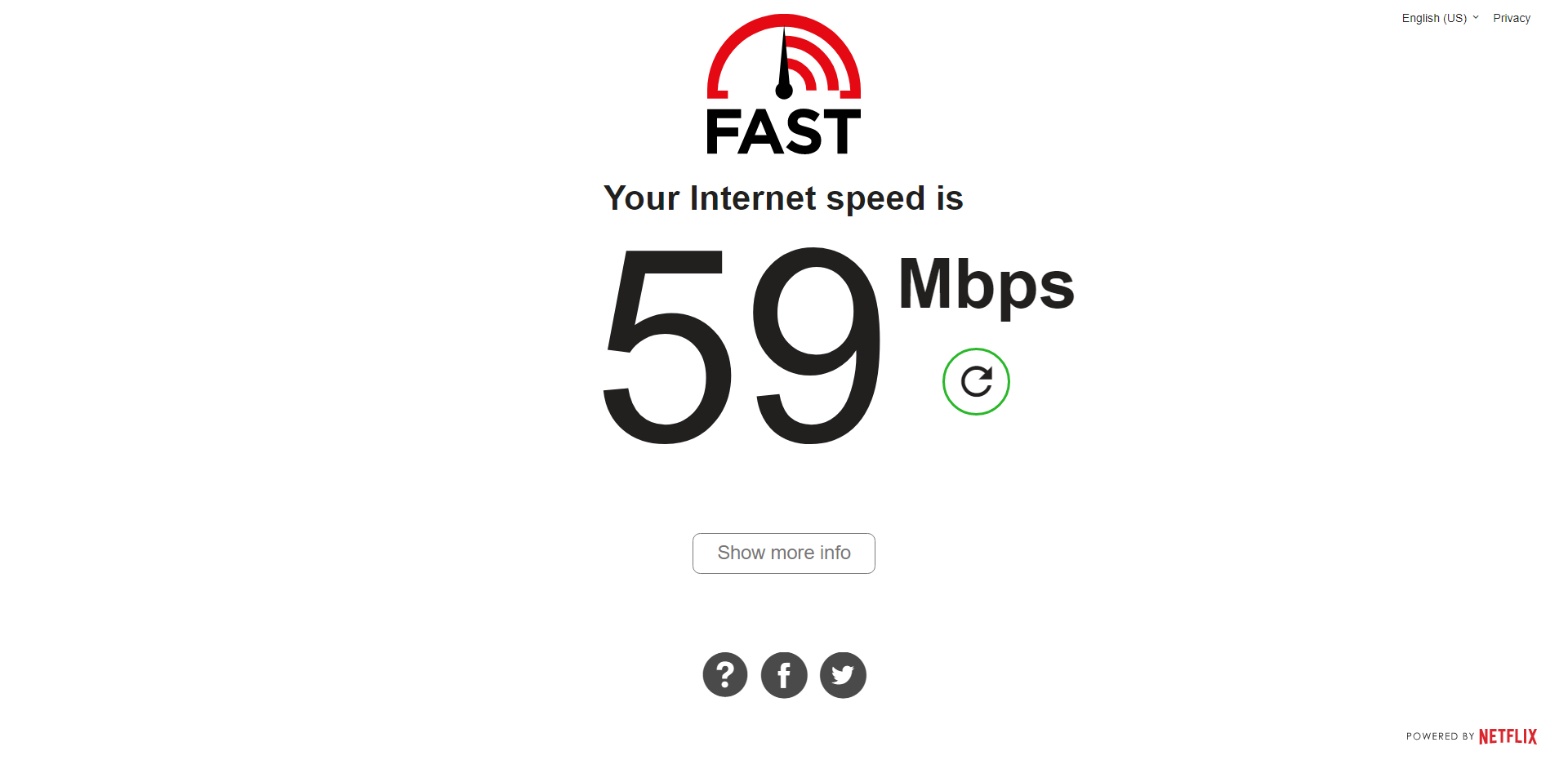 Since, it is a TV you would probably connect it to the Wi-Fi. So, check whether your network is stable and if you are able to open or use any other applications when connected to the internet. If you are having any issues, try restarting your router. If that does not fix it, try to contact your Internet Service Provider (ISP) for a solution.
---
Step 2 – Update My5 application
Updates generally improve upon the older versions of the application while also giving you newer features.
Visit the dedicated application store on your TV.
Search for My5 application.
Check if there are any newer updates available and install it.
Updates for all applications need to be checked weekly. So that you don't get any errors while enjoying or watching your content on any kind of streaming service application.
---
Step 3 – Update your smart TV software
Sometimes, older versions of the TV software become obsolete and will not support newer applications and application updates. In this case, you need to try and update the software if it is available.
Go to the home page of your Smart TV.
Search for the settings icon and select it.
Then, go to the device settings or just search for any software updates available.
If you find one, install it.
Note : As most people do, it is better to buy an external TV stick (like Amazon Fire Tv stick) or device than relying on the in-built applications. Because once the application updates it might not support the older version of the device software version.
---
Step 4 – Clear cache for the application
Cache is simply the data collected by an application or website from previous encounters with the user store by the application. This data is used to process future requests faster. Sometimes, cache causes the applications to slow down due to their unnecessary load. This load should be erased frequently to get rid of these issues with the application.
Go to the home page of your smart TV.
Search for settings icon and select it.
Then search for applications in the list and select My5 application.
Select storage settings and you will find Clear Data and Clear cache options. Now, select the clear cache option.
After that, reopen the application and try watching something.
It is recommended to clear cache every day so that you can use the app without any hassles.
---
Step 5 – Check device compatibility
If you are not even able to view the My5 application in the application store on your device, then your device might not be compatible with the application.
You can check out the My5 help center website to check out if your devices support the application or the official website. Visit https://help.channel5.com/hc/en-gb/sections/200243541-Platforms-and-devices.
Note : This step is only for people who don't even have My5 available in the app store. If you have the app but are unable to get it to work, then this is not for you.
---
Step 6 – Sync your device date and time settings
Simple things such as a device's date and time settings may cause you problems with the application.
Visit settings from your smart TV's home page.
Search for date and time settings.
If you have set it manually before, set it to automatic so that it can detect your location and it will set the date and time according to your location.
---
Step 7 – Check if the server is down
Sometimes the servers with a lot of traffic (users accessing the website) crash or are under regular maintenance checks. So, at these moments you would not be able to access or watch the content from My5.
The down detector page for My5 is not available. So, you need to check with the My5 user community or customer support or any of your friends who use My5. Or you can check on the website – https://help.channel5.com/hc/en-gb/categories/200072691-Service-status.
---
Step 8 – Visit My5 Help Center
My5 Help Center has various divisions such as important notices and popular topics. You can also search questions that you personally want answered.
Also, there are other divisions such as Introducing My5, How to watch, solving problems, FAQs, mobiles and tablets, TVs and Set-top boxes. You can select the TVs and set-top boxes, since you have an issue with the TV.
You can also contact your TV help center, for support from them itself. They can inform you with the facts, telling you what works with your TV and what does not. This information will help you circle out and find out where the problem is.
---
FAQs
Q1. Is My5 available to all countries? Or is it only in UK?
My5 is a by product of Channel 5 and Channel 5 is from UK. So, it is basically only for British television channels and content. Although, you can try watching content from My5 even from other countries. If that doesn't work, you can try using a VPN to watch its content.
Q2. Can I watch My5 on any device?
My5 supports a lot of devices such as Windows, MacOS, Linux, Android TV, Apple TV, Now TV, Chromecast, Roku, Playstations 3,4 and 5, Xbox 360 and Amazon Fire TV too. But look at the supported devices if your model or version is compatible with the My5 software.
Q3. Does My5 have all the live channels on it?
It has all the My5 channels mentioned in the channel. With that it also has Blaze, PBS America, Real Stories, Timeline, BET, Smithsonian Channel and Pluto TV too. It also has new shows and movies including My5 exclusives too.
---
Final Words
This article begins with a brief introduction to My5 streaming service which is a sub-division of Channel 5.
The reason why your My5 not working on Smart TV might be the issue with your network. Also other reasons are older versions of the My5 application or older version of the TV software.
The method to get My5 back is first checking your network connectivity. Others include updating your My5 application or updating the TV's Operating System (OS) software. You can clear the cache for the application to get rid of the errors. Also, if your application store does not show you the application, you need to check if your device is compatible with that software.
Other ways are to sync your date and time settings and also check if the server is down. Last stand is to visit My5 Help center for personalized support from professionals.
Finally, we have a few frequently asked questions from My5 users. If you have any queries related to any topics, please leave them in the comments section down below.
That is all folks!
Thank you! Don't have a good day, have a great day!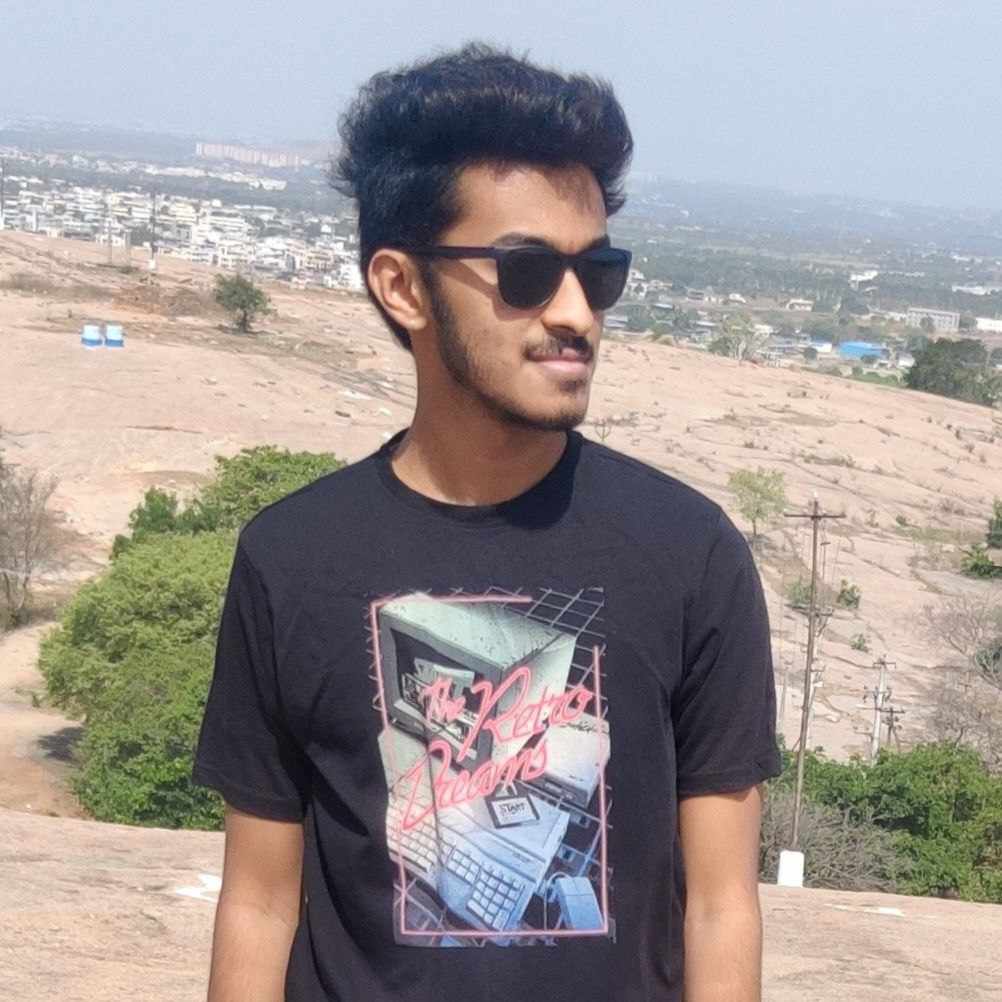 Currently pursuing my final year of B.Tech specializing in Electronics and Communication. I have been following all tech related information since my 9th grade and I never stopped. But technology is not the only thing I follow. I also follow info about cars, watch a lot of movies and series and without a doubt read books. And sometimes write stuff too.