With adequate sound and audio quality, users would definitely prefer Hisense as a low-budget TV. However, there are some common issues that they would come across.
One such issue is the freezing of the Hisense TV screens. But don't worry. We have covered some simple methods to overcome this issue with ease. Read on to know more.
---
Fix: Hisense TV Freezing, Buffering
A TV screen may freeze occasionally when there is some interruption in the TV signal. This is seen as a malfunction of the cable wires that supply power from the power outlet.
However, the methods to resolve this glitch are simple. And you would not have to spend money on any unnecessary maintenance.
We have briefed the various steps that you can employ in such a case. The step-by-step guide will help you perform the repairs yourself. So keep reading.
1. Basic troubleshoot Hisense TV
Before you dive into the guide to fix the Hisense TV frozen, you must be sure if you are facing this issue for a specific channel. The reason could be the service issues from either the broadcaster or cable operator and not your Hisense TV.
Here are some points to cross-check before you move to further methods –
Try to change the channel to ensure that the issue isn't for one channel alone.
Check with the Cable operators to make sure that the issue isn't from their side.
---
2. Power cycle your Hisense TV
In case of any sort of lag in your Hisense TV, the first thing to do is power cycle the TV. This is a basic troubleshooting method that helps bring back the functionality of your device.
Power cycling can cleanse the TV from the remaining power and cache. So any kind of interruptions are removed and the normal functioning of your TV is restored.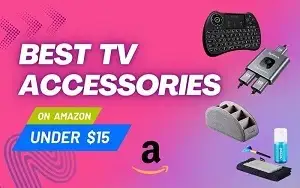 So here is how you can power cycle your TV effectively;
1. First, turn your TV off and unplug the cord wire from the power outlet.
2. Then press on the manual power button and hold for 5 seconds.
3. Release the hold and then wait for 60 seconds before plugging the cord back in.
4. After 60 seconds, plug in the cord wire.
5. Now, press and hold the power button on your remote control until your TV lights up.
This method should unfreeze your TV screen. If the issue isn't solved by this method, then don't panic and move on to the next one.
---
3. See if there are damaged HDMI cables
Even if the previous method didn't effectively solve the issue, you might want to look into the technical side of the problem. So, firstly check your HDMI cables that are the source of the content that is displayed on your Hisense TV screen.
Surely, if the TV froze while playing specific content via a source device, then check the HDMI cable that connects to the TV.
Look for any burnt wires and if you found one, replace them immediately. If it is all clear then well and good. Move on to the next method.
---
4. Check HDMI ports
Sometimes the problem may be due to the faulty or damaged HDMI ports. So, be sure to check for any dust particles or other impurities within the ports. This might interfere with the flow of signals.
Try using a dry cloth to clean the dirt inside the port. Any wet cloth must not be used. If you have an ethanol-based cleaner, you can use it.
Make sure to switch between ports to check whether using the other ports causes the same situation with your Hisense TV.
---
5. Check the source device
Once you have made sure the issue is not caused by any damage to the HDMI ports and cables, then try to look into your source device. The set-up box or cable box might have some loose connections or any sort of internal damage.
1. Disconnect the cables plugged into the cable box.
2. Clear away any dust present in the plug-in areas.
3. Now, carefully plug the cables back into the ports of the cable box.
4. Check if the frozen screen persists or not.
If the issue isn't resolved then try out the next methods.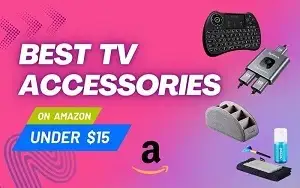 ---
6. Update your Hisense TV
Your TV usually updates any apps on your device, automatically. If your TV screen freezes while you run a particular app, then it is possible that there are some updates pending for your TV.
Make sure you look for any updates that might be left, before launching the app again. If that is not the case, then try uninstalling the app and reinstalling it once again.
Now, the updates for your TV firmware are also important for the smooth working of your TV. So, you will have to perform a firmware update or at least check for any pending updates. Once you clear all updates, the issue will definitely be resolved.
Here is how you can update your firmware;
Press on the 'Home' symbol to bring up the Home screen.
Then click on 'Settings' and navigate to 'All'.
Select 'About'.
And then scroll to 'Software Updates'.
This will perform your firmware update if any are pending.
---
7. Check the internet connection
Another factor that can be pointed out is the Wi-Fi. Try turning off your Wi-Fi and check whether your Hisense TV screen unfreezes. If it does, then the issue might solely be due to a poor Wi-Fi signal.
Make sure to establish a stronger Wi-Fi signal and also a broader range.
---
8. Clear the Hisense Smart TV Cache
Clearing the cache on a Hisense Smart TV can help to improve its performance and fix issues related to slow loading or streaming problems.
Follow the steps below to clear cache on your Hisense smart TV:
Open your TV Settings
Go to 'Device preferences'
Scroll down and select 'Storage'
Now, select 'Internal Shared Storage'
In the next menu, select 'Cached Data'
Next, select, 'Ok' to clear cache of your TV.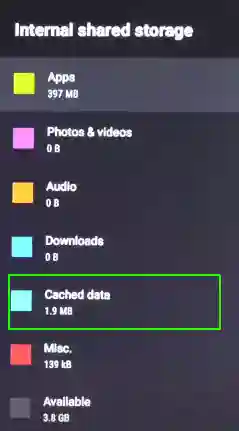 ---
9. Try a Hard Reset
To perform a hard reset on a Hisense TV, follow these steps:
Disconnect the TV from power.
Press and hold the power button on the TV (not the remote) for 10 seconds, then release.
Plug the TV back in.
Check that the power cord is connected tightly to both the TV and the power outlet.
Press the power button once to see if the TV powers up normally.
If the TV does not power up normally, repeat steps 2-5 up to two times.
If the issue persists after attempting a hard reset, further troubleshooting may be required.
It's worth noting that a hard reset should only be performed as a last resort, after other troubleshooting steps have been attempted. If the issue persists after a hard reset, it may indicate a more serious problem with the TV that requires professional repair.
---
10. Contact Hisense support
Here is yet another cause for Hisense TV freezing. Usually, it is hard to point out the motherboard damage, and you are required to troubleshoot your TV several times to figure out the issue.
However, in this case, it is quite clear that the AV signals are not delivered adequately which causes the screen to randomly freeze or pixelate. The motherboard has the key function of processing these signals.
There can be several other internal issues. We suggest you contact Hisense Support if you need any assistance with your device. If your device is under warranty, you will be able to claim your Hisense Warranty as well.
You can call Hisense TV support at – 1.888.935.8880
Support Hours –
MON – FRI: 9 AM – 9 PM EST
SAT – SUN: 9 AM – 6 PM EST
---
11. Seek third party tech-support
Well, Hisense support might have helped you well. But, if your device is not under the warranty, you will be asked to pay a good amount to repair your TV.
But, you should consider your local tech support for repairing your TV. You will save a lot for sure!
---
FAQs
Q1. Why does my Hisense TV keep freezing?
There are various reasons for Hisense TV freezing, ranging from poor network connectivity to damaged motherboards. TV overload is also a reason for frozen screens or pixelation.
Mostly, when the Audio / Video signals aren't processed efficiently, the content might end up freezing on the TV display. This is resolved by various methods that are discussed in the above article. Refer to methods to know more.
---
Q2. How to Fix Hisense TV freezing issues?
Check all the HDMI cables for any sort of damage. Also, try to disconnect the Wi-Fi, and if the issue is resolved with this method, then you will need to secure a better connection.
Few other methods are explained along with the step-by-step guide. You can try troubleshooting the issue using the methods that are described in the above article.
---
Conclusion
This article has compiled some simple hacks to solve the issue of Hisense TV freezing. We have briefed the steps for your easy understanding and quick repair of your Hisense TV freezing. Hope it helps.
---
Further Reading:
Fix Hisense TV shows Logo then goes Black 
Fix Hisense TV won't turn on but the red light is on
Fix Hisense TV Sound but No Picture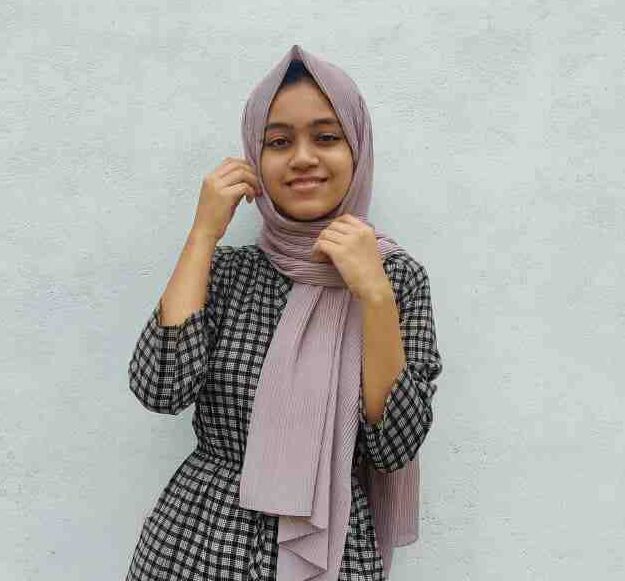 Dilha is a writer who loves composing poems and going into deep research on all kinds of tech stuff that they don't teach in school.
anything that marks the extraordinary part of this generation excites her. she is currently persuing her degree in genetic engineering. here at Android Nature, she is assigned with various cool topics and is responsible for sharing cool insight and updates on the same.
---
Stay connected with us for the latest updates! Follow us on Telegram and Twitter to join our vibrant community and never miss out on any exciting content."