Hisense is usually given a high rating by users considering its perfect color balance and adequate HDR. Moreover, it is truly a worthy purchase, having decent features and affordable prices compared to other brands.
However, like any other TV brand or device, Hisense TVs do have issues such as Hisense TV black screen, no picture, no sound, and a lot more.
Well, today we are here to discuss a specific issue – Hisense TV no picture but sound.
If you are also having the same problem, you have landed on the right page. So, without any delay let's begin why it's happening and what you can do to fix it.
---
Why is my Hisense TV screen is Black but has Sound
Short answer: There can be many reasons why your Hisense TV screen is black but has sound such as power issues, loose cable connections, software issues, backlight failure, damaged LCD, and more.
However, don't worry. Below, we have listed all the methods you can try on your own to fix the issue.
---
Fix Hisense TV Sound But No Picture
Now, the reason for occasional glitches may vary greatly. It could be due to a faulty T-CON board, or a power interruption, and so on. As much as it is hard to tell what the actual cause is, there are some general methods to troubleshoot a bunch of such glitches.
Here are some common hacks to resolve this issue;
1. Power cycle Hisense TV
Power cycling any TV is an effective method for resolving technical issues. This method, basically, clears any persisting cache or memory that might interrupt the processes of your TV causing glitches ranging from lagging screens to black screens.
So how can you perform an effective power cycle? Here are the steps to follow;
Firstly, disconnect the TV from the power supply completely.
Then disconnect your cable box.
Press and hold the manual power button for 30 seconds.
Now, wait for 3 – 5 minutes.
Plug the wires back into the power outlet.
Turn on your TV.
You have successfully power cycled your Hisense TV. A power cycle, as mentioned earlier, clears away any left-over power and completely allows the TV to start fresh.
This helps eliminate any kind of power interruptions that may cause Hisense TV sound but no picture. If this method doesn't resolve the issue, just keep reading.
---
2. Check HDMI cables
In a situation where the video input doesn't appear on the screen, go ahead and check the cables. Any loose connections need to be fixed to solve this issue with Hisense TV.
If you didn't find any loose connections and yet have no video input then try to connect the HDMI cables to a different port. Hisense TV usually has more than four HDMI ports.
---
3. Check your Power sources
It is important to check the power sources when troubleshooting a TV with no picture but sound.
Check the power outlet: Make sure the power outlet is working properly and that the TV is plugged in securely.
Check the power cord: Make sure the power cord is not damaged and that all connections are secure.
Check the TV's power button: Make sure the TV is turned on and that the power button is functioning properly.
Check the TV's internal power source: If all of the above steps are working, it is possible that the TV's internal power source may be malfunctioning. In this case, you will require a professional assistance.
---
4. Replace T – CON board
What is a T – CON board? Also called a 'Controller board', the T – CON board has several functions, all related to TFT panels. As far as this issue is concerned, T – CON is used for controlling the resolutions and building panel voltages.
All these may sound complicated to you, so let us make it simpler. In short, where issues related to the displays are concerned, T – CON boards might have a role to play in it.
So in this situation, you might have to seek an expert's assistance in observing your TV T – CON board and make a replacement if required.
---
5. Set picture mode
Sometimes, the glitch might have occurred after a change in the picture settings of the TV. Simply, try switching between the various picture modes and look for any changes.
If you are not quite sure about your settings, then you can reset the picture mode to default. Many users have found this solution to be effective.
Here is how you can explore the many modes on the TV;
Press on the 'Home button' on your Hisense TV remote.
This will show the home screen.
Now navigate towards 'settings' and then select it.
Then choose 'Device preferences'.
Select 'Pictures' and 'OK' to confirm your selection.
Now, press the 'down arrow' and select 'Reset to default.'
Click 'Yes' to proceed with the reset.
These steps will set your picture to its default settings.
---
6. Burned out backlights (Check Backlights)
Hisense TV sound but no picture is an issue commonly associated with damaged or malfunctioning backlight. Now, how to confirm that this is the case?
If your TV content doesn't display any picture but provides proper audio, then the backlight is at fault. Well, here is an effective method to troubleshoot it;
Turn on your TV and play any content.
Now switch off all lights in your room where the TV is placed.
Light a flashlight onto your screen and check whether you are able to see the content picture.
If the picture is visible with the flashlight, then this is indicative of a damaged backlight.
Various reasons for backlight malfunction can range from burned-out LEDs to a short that might occur in the circuit (Also called a backlight filter).
Once you have found the cause, all you have to do is replace the backlights. This service is easily available from an experienced electrical shop.
---
7. Reset your Hisense TV 
This final method should bring back the original state of your television. Performing this method will clear any and all data that you may have stored on your TV. They may be passwords, usernames, or email addresses. Either way, we recommend you to follow this method only as a last resort.
Here are the steps to reset your TV to its original condition;
Press on the 'Home button' on your Hisense TV remote.
This opens the home screen.
Now navigate towards the settings icon at the top of the screen.
Press on 'OK' on the remote and scroll down towards the 'Reset' option.
Select the option and click on 'Erase everything'.
This will reset your TV and restart it in a while.
Now your TV has undergone a factory reset, and as mentioned earlier, you will have to go through the setup once again.
How to reset Hisense TV with no picture
However, if your display is completely black, you can reset the TV with the reset button.
Look at the back or bottom of your Hisense TV, there is a reset hole or button which will be labeled "RESET".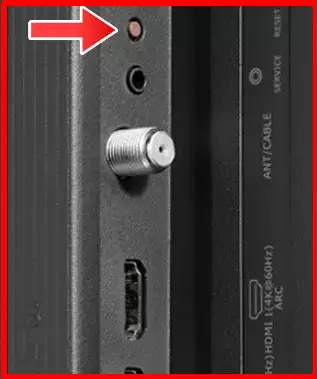 Once you find the reset hole, bend a paper clip to insert into the hole. Push the clip inside the hole and press it for about 15 seconds or just press it if it is a button for 15 seconds.
---
8. Contact Hisense Support
Lastly, if you tried all the method to fix the black screen of death on your Hisense TV and still your TV isn't displaying picture, the last option that remains is to contact Hisense support.
Hisense support will assist you accordingly and send a technician to your place if needed. The cost of repair will depend on how big is the issue and whether your TV is in warranty or not.
Hisense TV warranty:
Usually, Hisense TVs have only one year of warranty and the issue with displays usually occur on older TVs. So, if your TV is not in the warranty period, the cost of repair will be slightly higher.
---
SEE ALSO:
Fix: Hisense TV Black Screen Problems (Roku, FireStick)
Fix: Hisense TV Shows Logo Then Goes Black
---
FAQs
Q1. Why is my Hisense TV not showing a picture?
Your Hisense TV might have a power interruption internally or the backlights might be damaged. Any possible reasons are mentioned in the article. Refer to it to know more about resolving this issue.
Q2. How do I reset my Hisense TV black screen?
There are some simple methods that you can employ to fix this problem.
Change the batteries on your remote.
Unplug the TV for 60 seconds and then plug it back into the power outlet.
Power cycle or hard reset your Hisense TV. The above article explains the steps to power cycle your TV in method 1.
Try plugging your TV chord wire into a different power outlet.
Check for damaged cables including HDMI and power cables.
---
SEE ALSO:
Fix DirecTV App Not Working On Samsung Tv
How To Jailbreak Hisense Smart TV
---
Conclusion
This article briefs some simple methods to resolve the issue observed in Hisense TV. With explained steps, we have presented the solution for fixing Hisense TV sound but no picture. Hope this helps you.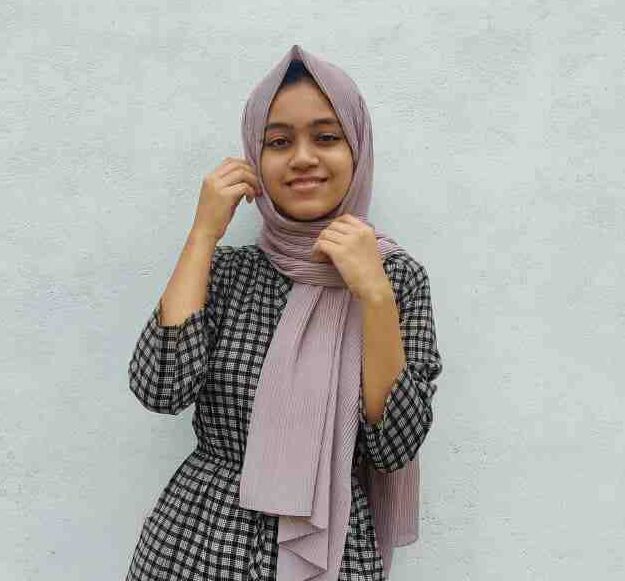 Dilha is a writer who loves composing poems and going into deep research on all kinds of tech stuff that they don't teach in school. Anything that marks the extraordinary part of this generation excites her. she is currently persuing her degree in genetic engineering. here at Android Nature, she is assigned with various cool topics and is responsible for sharing cool insight and updates on the same.