Vizio TVs are great right out of the box. But, great does not mean it would fit with everyone and with everything. That is why you would find the settings that work for you. We have made this article for the sole reason of covering Vizio TV best picture settings for Gaming.
Gaming needs a lot of tuning, and you would not like to play in a setting that does not settle with you. So let us begin explaining all of those settings in detail to have your games started!
---
Vizio TV best picture settings for Gaming
We have researched a lot, and have concluded these settings being the most popular or the best ones, preferred by every gamer out there using Vizio TVs. We would be guiding you through each element of the setting now.
Remember that the settings mentioned below are not specific to a game or TV model. So, we can't provide you with the best settings for a combination of the game and the TV model.
You are the one who can find the best gaming setting for your Vizio TV. Just follow the test and trial method.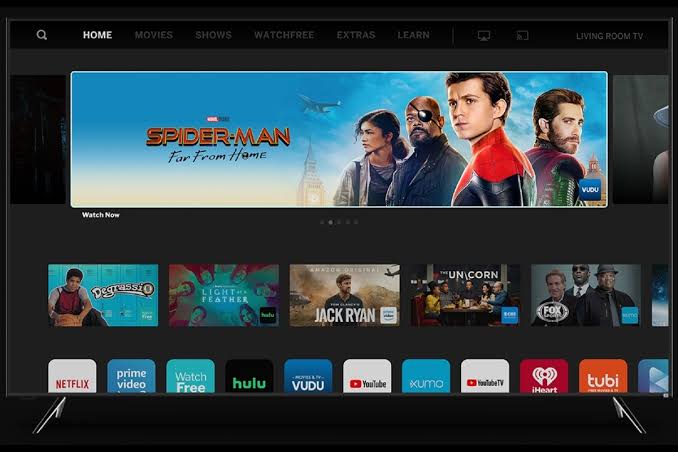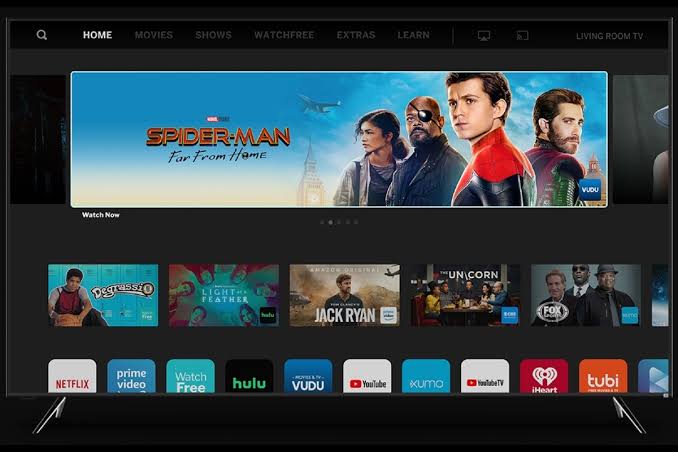 SDR Settings –
We prefer editing this one first, as most of the color coordination happens here.
First of all, change your Picture quality. There are overall six types of Picture qualities you could choose from. These are:
1. Standard
2. Calibrated
3. Calibrated Dark
4. Vivid
5. Game
6. Computer
For best results, you should opt the Vivid preset. This is the most popular among other sites which researched it along with the preference of Gamers and non-gamers. Well, sometimes, the selection of the setting might depend on the type of game you are playing.
In our testing, the Game preset works best for FPS games.
Once you have selected the picture quality, it is time to tune it even more, so proceed and start editing it. The following would work better than the presets. We will also mention the variability of the settings as far as the type of Game is considered.
You can keep the brightness at 60. To be very honest, it is similar to suggesting salt for a recipe. It is more of a preference. If your Vizio TV is in a well-lit room, you can increase the brightness to 75 as well.
Similarly, if you like playing in the dark, which you should not if you care about your eyes, the brightness can be decreased as per the need.
Tweaking your brightness a lot can have a significant impact on your images and has the capability of ruining or making them. Since the chances of ruining it are more, do not tinker with it much.
Sharpness settings can be used to enhance the clarity of the image on the screen. If you have connected your TV to a mid-range or lower-range processing device, you will be required to increase the Sharpness a bit.
But this applies to FPS games or the game where you are required to observe a target at a long range.
If you are playing a car racing game, you can try increasing the sharpness too, at most, 5. For FPS games, the sharpness can be increased to a maximum of 10.
Increasing the sharpness too much can mess up the image quality a lot.
Again, this will be a preference. We will suggest you keep the Color at the default value if you want a raw experience.
But, sometimes, in some FPS games like Warzone, it is a good idea to increase the Color to a maximum of 70.
For other types of games, it is suggested to keep the value at the default level.
As you may already know, the Contrast setting makes your image stand out from the surroundings. And just like Sharpness, it can be of great use when it comes to spotting far-away enemies in battle royale-type games. Therefore, it is suggested you try increasing the value to 65. 
Well, we are not discussing the values for a specific game, so providing a single best setting is not possible. The best way out is to try and test the value for each setting.
The tint is like a colorful filter over your images. The more you increase the slider, the more it changes tints.
Since tints are not too useful unless you have a screen showing one fixed wrong color, which you would like to balance out, Tints must be at 0.
Very similar to Tints in terms that it provides color filters as well. But we do not need one as long as we have a screen with normal color inclinations. Color Temperature is best at Normal.
Gammas are often very important to Gamers. They act like a better version of Brightness.
While brightness would make the screen quite white, gamma manages to balance out the lights and reflection of the image rather than increasing the brightness as a whole. Keep Gamma at 2.2 to 2.5 for optimum display.
---
SEE ALSO: Vizio TV internet browser app: Web browser Vizio Smart TVs
---
HDR Settings –
For the most part, leave the HDR Settings as it is. The settings could get tricky and are almost tuned too so there is no point in messing with it.
You can however consider turning on 'Full UHD' colors using the input settings. It should not be hard at all if you decide to give it a try and tinker with HDMI settings.
---
Eco Settings –
This does not directly affect your image settings. What it does is provides an interface to properly edit your Settings. You can set it so that it does not locks and resets your settings, or does not alter your images by its default suggestions.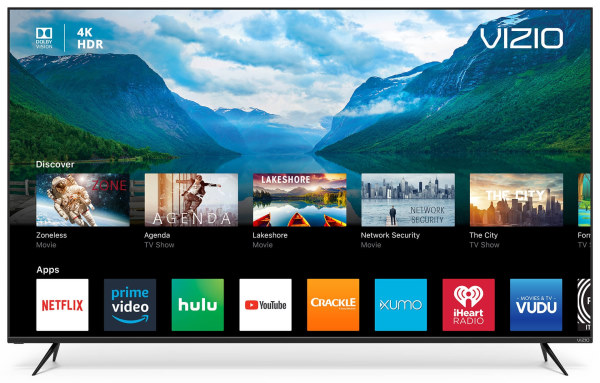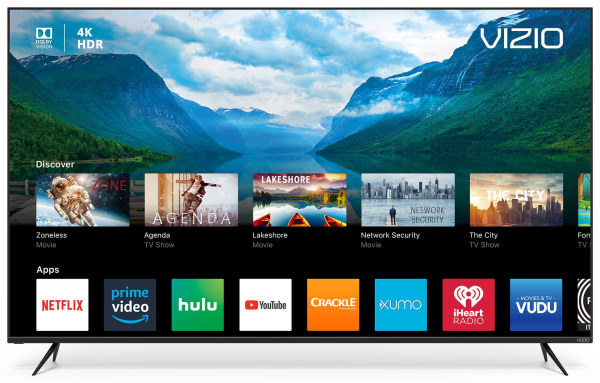 Image Processing Settings –
Smart TVs often try to enhance the color to make for a vivid color experience for the viewers. But this does not always help. Images tend to look most pretty in their original state.
Disabling this setting ensures that the images, their backlights, and Black and white tones are not modified on their own and provide an unaltered experience to the viewers. Enabling Film Mode further improves this setting.
---
Backlight Settings –
With all these settings your images might feel very dull or sort of dark, even though they would have the right proportions of color. Simply increase the Backlight for more visibility. This would not change the brightness.
You can manage the shades of White using Gamma too as mentioned earlier. Using these two together would help you find a wonderful balance, so try them out!
---
Game Mode Settings –
For the Vizio TV models that support Gaming mode, it is best to enable the Game Low Latency feature. The feature can be found in the Gaming Mode menu. As the name suggests, the feature helps you experience lag-free gaming with enhanced response time which is a boon for FPS players.
If your Vizio TV model supports the Variable Refresh Rate feature, you can enable it as well. The setting can be found in the Gaming mode.
Some features that have been made exclusively to be used with games such Full UHD colors (what is the point of gaming if you cannot dive into its colorful world?). We have already talked about FUHD colors so let us discuss one more set.
We have finished the settings for now, but remember that these were based on our research and the preferences of others. For best results note down the default values before modifying them so you can return to them, or change them accordingly.
You can contact Vizio if you feel any of these settings are glitched on your TV.
---
MUST SEE: Best Audio Settings for Vizio TV
---
Conclusion:
The above article discussed ways in which you could find the Vizio TV best picture settings for Gaming. I hope it proved useful for you! You can also read about how to fix Vizio TV lagging, freezing and many more issues.
---
Further Reading:
How to Fix Vizio TV No Network Detected
How to Reset Vizio TV without Remote 
Fix Vizio TV Turns Off by itself and won't turn back ON
Fix Vizio TV stuck on Downloading updates
[Fix] Vizio TV lagging, Freezing, Buffering, & Crashing issues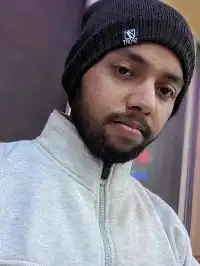 For someone who is a Medical School student, you certainly did not expect me to be here. But here I am, due to my fondness for technology, games and science. There is just something really sweet about technology that has helped in binding us together, so it is not surprising that I love to talk about it. And with the same technology, you could connect with me easily, so feel free to!
---
Stay connected with us for the latest updates! Follow us on Telegram and Twitter to join our vibrant community and never miss out on any exciting content."