Smart TVs are very cool to use and all but nobody enjoys updating them all the time. Unfortunately, they do the exact opposite. They get a lot of updates, more than Smartphones do. This article talks about how to fix Vizio TV stuck on downloading updates.
If you are a user of Vizio TV and recently tried updating your Smart TV then you might have faced this issue. The solutions are not too hard, nor are they very unique so do not worry. But we would discuss a few related things on the way as well.
About Vizio-
Vizio is a digital company that you might have heard a lot about when it comes to Television. The company was established in 2002 and its main products are assembled in Mexico and China. The headquarters of this company is in California, United States.
Even though Vizio is a very successful and trustable company when it comes to its products, no device can be glitch-free. Issues are bound to happen with anything that has been made, as nothing is perfect.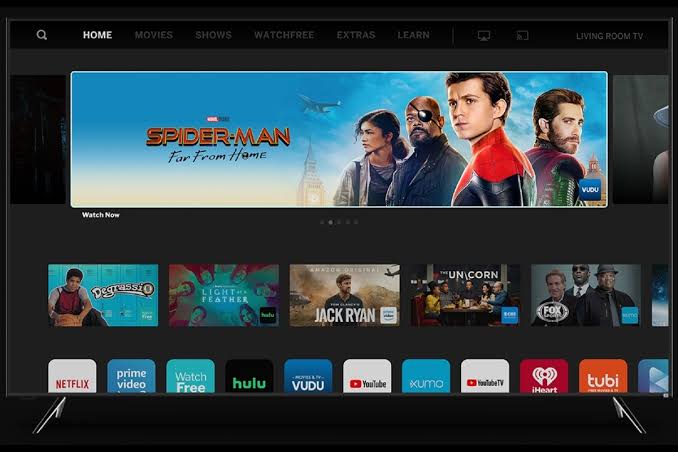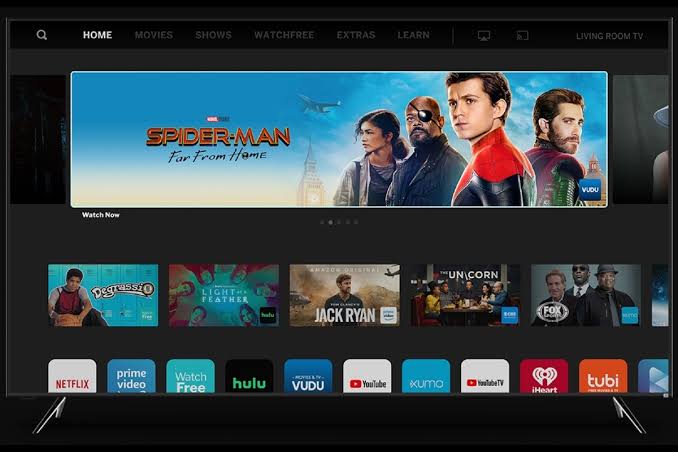 Why is Vizio TV stuck on downloading updates?
To be honest this topic should start with a simple line. Check that the TV is indeed stuck when downloading the update. No matter how simple that line may seem to you, it is a matter of fact. TVs or most other devices reboot when downloading updates.
If your device has multiple updates left it might reboot again and again, and would also take considerable time to download all the updates. This does not mean your TV is stuck, just give it a little bit of time. This tip would be handy later.
---
SEE ALSO:  [Fix] Vizio TV lagging, Freezing, Buffering, & Crashing issues
---
How to update Vizio TV automatically
Updating Vizio TV is not that hard. Especially not when it comes to updating it automatically. Before we start, here is the list of Televisions that we found on the Vizio help forum which would make you understand which models can be updated manually and which ones can be updated automatically.
VIZIO SmartCast TVs: If you have a TV from this series from 2018 or later you can update it either automatically or manually.
VIZIO SmartCast 4K UHD TVs: There up-gradation method depends on the year. Coming from 2017-18, they can be updated automatically only at first. If you have the later updates, however, it is now possible to manually update them.
VIZIO SmartCast HD TVs: These were from 2016-17 and there is no other option than to update them automatically.
VIZIO VIA & VIA Plus TVs: These were released before and up to 2017, and cannot be updated manually at all, so your only working method is automatic updates.
If you are finished reading it and deciding whether your TV needs an automatic update, here is the method to do it:
Step 1: Turn on your Router or your device's hotspot
You would need the internet to download the updates and there is nothing to change that step.
Step 2: Connect your Smart TV using WiFi
And your television would need to be connected to the network. That is a no-brainer as well. When you connect to the network, your Smart TV would automatically begin to look for pending updates.
Step 3: Turn off your Television
It might sound weird but the download and install process for updates works only when the TV is shut down. Once it is started up the updates are put into pause or pending and would be restarted when the TV is shut down again.
Step 4: Start your TV after the update
You can start your TV again after the update and you would get an update successful message on the device meaning your TV is now updated to the latest possible version provided by Vizio.
---
How to update Vizio TV manually
If you have found out in the list that your TV can be updated manually, chances are that you would go for it. This is because updating it manually provides more control over time, internet connection, and everything else. So let us see the steps for it.
Step 1: Press the V key on the Remote
This V key would look a little like a futuristic broad double arrow with no tail, so make sure you are not wondering why you cannot find a V. A menu would pop up on the TV screen when you press it.
Step 2: Select Settings from the menu
Go to the main menu and select the Settings option.
Step 3: Select Check for Updates
You would find the option to check updates for your television inside Settings and you should consider selecting it if you plan on downloading the latest update manually.
Doing this would make the television check for the latest update it has from Vizio. Proceed to the next step when an update is found.
Step 4: Proceed by selecting the update
Follow the instructions and agree to them and your Update would be downloaded. Your device would reset once it is downloaded. Thereafter the process of installation begins. This too would reboot your TV once again.
Step 5: Confirm by noticing the Update successful message
You can confirm that the update was successful by either checking for an update later on or finding the successful message TV shows after starting when it finishes updating the system.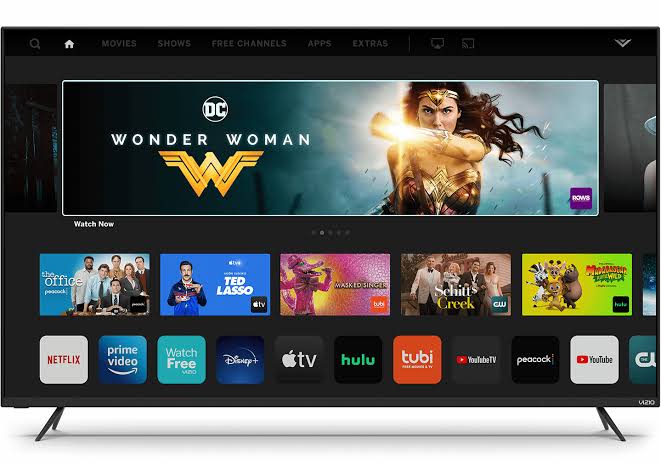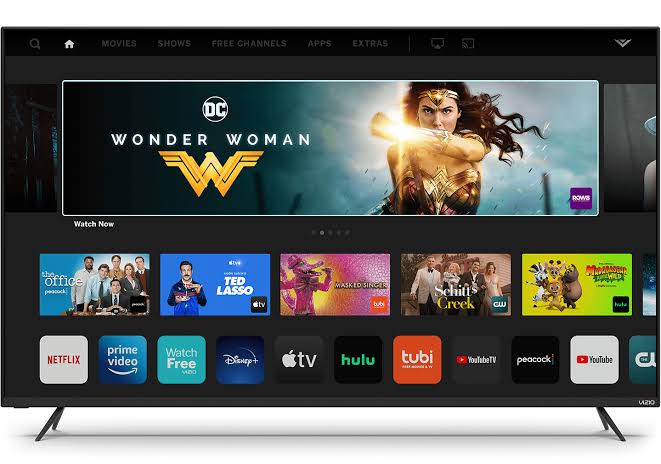 ---
Note: Do not turn off the television when you are in the middle of downloading or installing the update to prevent failure of the update.
FAQs
Q. Why is my Vizio Smart TV taking so long to update?
A. This might be because of a slow internet connection, or because the size of the update is large. Do not panic because of it.
Q. Why is my Vizio TV not updating?
A. You might not have got an update that is, you are on the latest version possible. Besides, you might have a slow internet connection. Resetting internet should fix the Vizio TV stuck on downloading updates issue.
Q. How long does Vizio smart cast update takes?
A. Once again this completely depends on your internet speed and the size of the update.
Q. How do you unfreeze a Vizio TV?
A. If nothing works, try plugging the power cable out and restarting the TV. That should work.
---
Conclusion:
The above article discussed ways to update Vizio TV if it was stuck both automatically as well as manually. I hope it proved useful to you! Find more support tailored to your TVs needs on Vizio!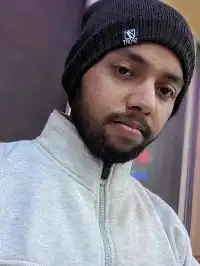 For someone who is a Medical School student, you certainly did not expect me to be here. But here I am, due to my fondness for technology, games and science. There is just something really sweet about technology that has helped in binding us together, so it is not surprising that I love to talk about it. And with the same technology, you could connect with me easily, so feel free to!