In this article, we are going to address the reasons why your TikTok notifications are not working.
We can understand how annoying it is when we get late notifications from social networking apps. Especially when you are waiting for a message or the live telecast of your favorite idol. It's the same for TikTok, and we are providing ways on how to fix TikTok notifications not working.
---
What is TikTok?
TikTok is a social networking platform where people make their profiles and share personalized videos with the users in genres such as educational, comedy, dance with a duration from a minimum of 15 seconds to a maximum of 3 minutes.
ByteDance in China under the name of Douyin developed TikTok. TikTok merged with Musically and extended its reach worldwide.
The number of downloads increased reaching more than 3 billion and by 2018. It is available in more than 150 markets in different languages of around 75.
You can create short videos, featuring varieties of music in the background. You can slow them down, speed them up, or edit with a filter.
Adding your own sound on top of the background music is easy too. You can also film short lip-sync videos to popular songs. Users can record a 15-second video and edit using filters or speed adjustments before uploading it to share with others on TikTok or any other social platforms.
---
TikTok's basics
TikTok's artificial intelligence (AI) generates a feed of videos under the "For You" page based on the user's recent activities like – what the user liked, interacted with, or searched. Options like "add to favorites" or "not interested" allows the users to manually change their content on the app.
Users under the age of 16 will not show up under any explore page or under any hashtags as per TikTok policy. Users can use the app's "react" feature to film their reaction to a specific video, over which it is placed in a movable small window around the screen.
Its "duet" feature allows users to film a video aside from another video which can only be used if both parties adjust their privacy settings. Users can store the videos they do not want to share at the moment in their "drafts" and can view them and post when they find them fitting.
The users' TikTok accounts are public by default. When they first install the app but they can later change it into private from the app's settings. Private content remains visible to TikTok but is blocked from TikTok users unauthorized by the account holder to view their content. In the app, users are able to choose who may interact with them through the app via comments, messages, or "react" or "duet" videos.
---
Will downloading and using TikTok violate your privacy?
A simple answer is No.
Users also can set some of their videos to either "public", "friends only", or "private" even if they have a public account. Users can report accounts depending on the content, either being spam or inappropriate. "For Parents" under the Tiktok Support Center can be used by the parents to block and report inappropriate content for their children.
With direct messaging, users can send their friends videos, emojis, and messages. Influencers often use the "live" feature which is only available for those who have at least 1,000 followers and are over 16 years old. If over 18, the user's followers can send virtual "gifts" that can be later exchanged for money.
---
The notifications feature is very important in any kind of app,, especially when we have no time to scroll through the app waiting for every comment, message or post. TikTok too comes with its notifications feature where you get updated about posts from pages you follow or a text from users or any recent activities on your recently uploaded posts. Unfortunately, some users complain about their TikTok notifications not working.
And in this article, we are going to state the reasons why its notifications are not working.
---
Why are my TikTok notifications not working?
There are various reasons for the issue regarding "why are my TikTok notifications not working?".
The first reason could be the app itself. If TikTok's server is down or its data is corrupted then, it can affect the way it works. There are third-party apps like DownDetector which you can use to detect the current status of TikTok and if the app is really down, you should wait until the developer resolves the problem.
When you are using the outdated version of any app, it tends to cause more concerns. Maybe your TikTok notifications are not working because of this. TikTok releases new updates regularly,, so you need to upgrade the app whenever possible. It will fix all the bugs and errors you encountered before.
Recently, you could have turned off the background data of TikTok since it's consuming more data. But, if you need to get notifications more frequently even when you are not using the app, you should turn the background data on.
In some cases, it can be your phone that's the reason behind the issue. Some phones do not allow push notifications of some apps by default. To resolve the issue, you should turn it on from the phone's settings.
Or in a much simpler case, TikTok notifications are not working due to a slow internet connection.
---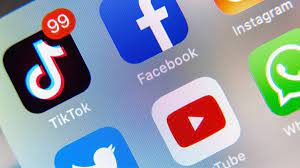 ---
How do I get notifications from TikTok?
For Android users:
In the app, select the 'Me' icon located in the lower left-hand corner.  Click on the triple dots located in the upper right-hand corner.
Select push notification from the "Contents & Activity" and turn it on.
After following the above steps, you can check from your phone's settings whether TikTok notifications are allowed.
Android users can go to Settings. From the list of installed applications, select TikTok and choose the notifications option, tap on allow if it wasn't turned on.
For iPhone users:
Go to Settings > select TikTok > notifications > allow notifications if the button isn't green.
---
To stay updated about the posts from the pages you follow, turn on Post Notifications by following the given procedures:-
From "Me" in the lower right-corner > tap on the triple dots.
Settings & Privacy will be opened and from the different sections, select the one that says, "Content & Activity".
Select Push notifications options
From the video update section, toggle on the "Videos from accounts you follow".
For any other notifications that you want to turn on like direct messaging or new followers or mentions, from the same page in the above step, you can toggle on your desired options.
---
Conclusion
I hope we answered your questions regarding "why are my TikTok notifications not working?". To stay in update with the app notifications, you should follow the procedures we have provided you in this article. For more queries, you can refer to the official help center of the TikTok app.
Thank you for reading, and you should check out our other well-researched articles too.
---
Further reading:
(3 Fixes) Why is my TikTok camera quality bad?
[Solved] Why TikTok says my phone number is already registered?
[Fixed] Why are my settings restricted by TikTok?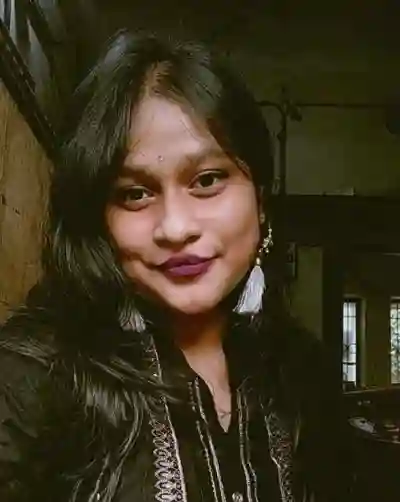 An anime aficionado who also maintains a keen interest in global developments in the fields of technology & gadgets. In her downtime, she can be found trying out all possible varieties of dumplings. A strong believer in animal rights, she can't help but pet every cat she sees.