Is TikTok Not Showing your videos to your Followers?
Are you not getting views on your TikTok videos?
If thats's the case, you have landed on right page. Here, we have provided reasons and solutions to why TikTok is not showing your videos to your followers.
So, let's get started.
TikTok has dominated the sphere of viral videos since its debut in 2016. The uniqueness about TikTok is that every user has an equal chance at becoming famous.
However, if you've tried making a video on your phone, you'll discover that the app isn't as flawless as it appears. TikTok users upload videos to this app in the hopes of attracting people to their profile and thus increasing their clout on this app.
Few things frighten TikTok creators more than anything – not having their videos uploaded to their page. It's the most common problem encountered by people.
TikTok, on the other hand, has not issued an official statement regarding this issue, which appears to affect only a few accounts. Still, no insights about the problem has been released. Fortunately, the app's users have gathered a wide range of free solutions to the problem.
---
Why is TikTok Not Showing My Videos To My Followers
Your account's privacy settings maybe restricting your videos from being accessible to others. People's TikTok accounts are sometimes accidentally set to private, preventing others from viewing their content.
What if you spend hours creating a video for your TikTok fans only to have it disappear when you upload it? Irritating isn't it? This has been going on for quite some time on TikTok. It has, nevertheless, become increasingly frequent in recent years. TikTok usually provides a reason for not allowing a video to be aired.
Apps can simply stop working at times. You'll tap your screen in frustration, but that won't solve the problem. As a result, videos not showing up on TikTok is a serious issue that people are currently dealing with.
If we're talking about precedents, this isn't the first – nor will it be the last – time you can't watch a video by another creator. The TikTok platform is not immune to technological issues. Over the years, many TikTok users have reported the same issue.
As a result, when you get to posting your videos, you must first understand what causes apps such as TikTok to freeze.
It is usually caused by the following factors:
SEE ALSO: [Fixed] TikTok cannot send messages due to privacy settings
---
Reason 1. TikTok servers are down
Before attempting any of our suggestions, always check the status of the TikTok servers. If it is down, the problem won't be resolved.
Reason 2. Your videos could be flagged as spam
A video can frequently be posted for review by the platform.  Again, the reason is understandable. The rationale is understandable once more. TikTok is a 'family' based application that allows everyone to spend time together.
TikToks from famous users are the most frequently reviewed, owing to the fact that these are the videos that will be seen by the majority of the users.
Of course, TikTok cannot prevent every specific case of salacious content on the platform, but with much more popular content, they try to take precautionary measures to ensure that the user and platform do not face criticism in the future.
Reason 3. Your phone is in flight mode
Your smartphone may have accidentally been set to flight mode, either by you or by others, which shuts down all radio frequencies.
Reason 4. You have a personal account.
A private account would not let your viewers have access to your videos!
Reason 5. Your content's video length and size are too big
Uploading videos that are larger than the permitted dimensions will result in problems.
While it could be an anomaly, error, or bug at times, this could also be something critical. As an example, TikTok may use a pre-planned method on some users but not on others. It closely adheres to the norms and regulations that have been created.
When it detects that certain users are not obeying its regulations, it investigates the material. When a video is cleared of having met all of the regulations – it is made available to other users.
If this is not the case, your account may be shadow banned.
---
How To Fix TikTok Not Showing My Videos To My Followers?
Here's a list of potential fixes for your device:
The methods suggested below work on both Android and iOS smartphones. Before contacting support, make sure to try all of them for your ease.
Method 1: Change your TikTok account's settings visible to the public.
If you have a private account, other people will not be able to watch your TikTok material. By heading to your settings page, you may select to make it public. It's on the upper right-hand side of your profile.
To make your account public, click on it, then on Privacy, and finally the toggle.  It will now be accessible to all after this change.
---
Method 2: Relaunch the TikTok App
Turning off your mobile device is the simplest way to force a hard restart of the TikTok app. To turn it off, simply hit the power button. Then switch it on.
This usually works because it clears your mobile device's data.
---
Method 3: Delete TikTok's Cache
Clearing the data for this app is needed. This will erase any corrupted data that is causing the issue in your programme. In the top right hand side of the screen, click the three dots icon. Then, go to your settings and drop down to the Clear Cache button.
If you are unable to access the TikTok settings screen, you can clear the app's cache by navigating to your Android device's settings. Then, clear the app cache. After that, you'll need to re-login.
When you close the app, TikTok will automatically save it as a TikTok file. Drafts are helpful when you're unsure whether a video is suitable for the platform. It will allow you to fix TikTok videos before uploading them.
---
Method 4: TikTok App Update
While having pending updates allows you to continue posting videos to your TikTok account, they will receive no views. Open the App Store for iOS or the Android users can go to Google Play Store.
To download the TikTok app, search for it and tap the app icon. Sign in to access it once the update is complete. After you log in, the clip should appear on your profile.
If you don't remember your TikTok account's sign-in credentials, you'll need to recover it. Fortunately, most websites have an option of saving the name, email, and website in their browser. Users can view your account at any point with this function.
---
Method 5: Examine Your Internet Connection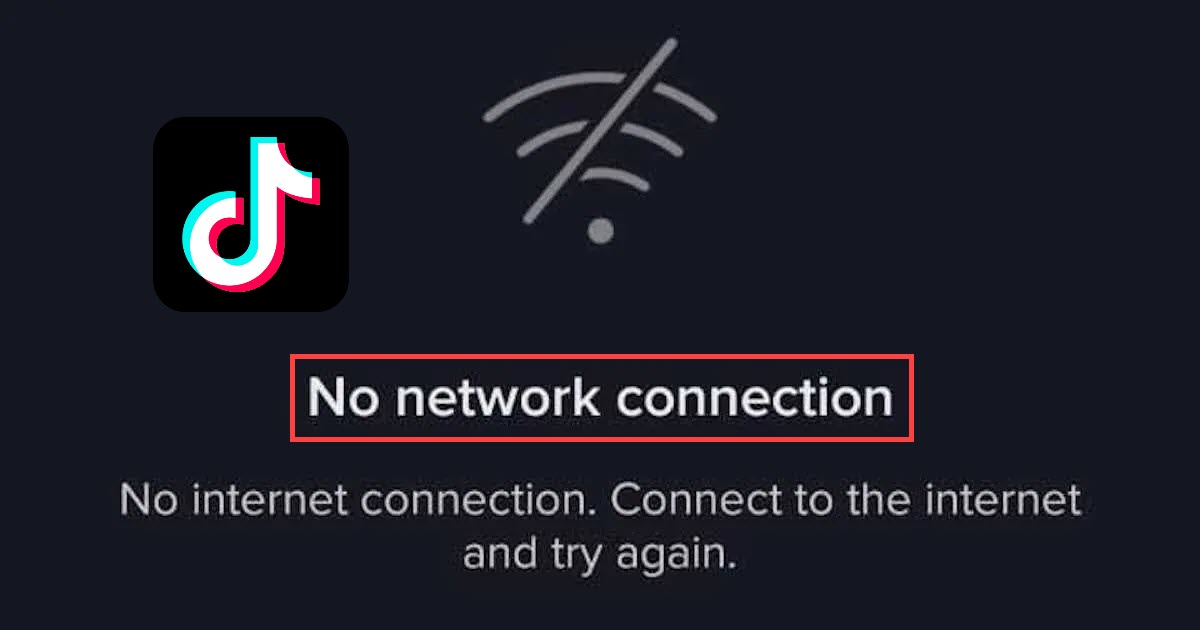 Apps cannot function without the Internet! Try running the app while connected to WiFi. If that doesn't work, you can try using your cellular data.
If the issue persists, restart your router. If you still can't upload a video to TikTok after that, you should contact your Internet Service Provider
---
Method 6: Your TikTok video might be under review
When you post something on TikTok, the app analyses the content first. It will look for similar videos in its database.
If it finds similar videos, TikTok will notify you via your notifications. They'll tell you that your post is being reviewed and that you'll have to wait before making it public.
---
Method 7: Uploading a video that has been digitally edited
Some TikTok video uploaders go to great lengths to edit their videos in order to improve the quality of their content and increase engagement.
They end up using heavy and unprotected digital video editors. People should remember that TikTok's maximum image quality is 1080P, and it does not support 4K UHD uploads.
---
Method 8: Your TikTok account has been banned, flagged, or suspended.
TikTok may prohibit your video uploads if your current account has been banned or suspended.
Numerous negative reports and complaints about the account's actions, or posting video content that violates TikTok's community rules, are likely to result in a ban or suspension of your TikTok account.
A Red flag shows on your account informing you of the ban/suspension which you can contest to by contacting TikTok support.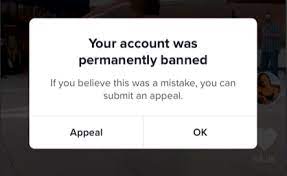 ---
Method 9: TikTok account shadow banned
TikTok shadow bans are a useful tactic used by practically all social media sites to limit the online activity of certain accounts whose tactics they find suspicious or generally inappropriate.
One disadvantage of shadow banning is that the impacted account will not receive an official notification but will continue to experience a significant decline in visibility.
If you believe your account has been shadow banned, file a complaint with TikTok support. However, before assuming that your account has been shadow banned or reported, check their servers for any downtimes.
---
SEE ALSO: 
---
FAQs
Q1. What is a TikTok shadow ban?
A shadow ban functions similarly to a ban, however you will be unaware that you have been prohibited.
A shadow ban prevents your clips from being displayed on other people's For You sites or in the hashtag search results.
It can significantly decrease your reach as a user and is often performed by TikTok's algorithm to safeguard users from spammers, copyright violations, or explicit material. TikTok's algorithm isn't flawless, but it does a decent job of making the platform as family-friendly as possible.
Q2. Why aren't my TikTok videos receiving more views?
Make an effort to make your story more intriguing.
By using the share button, you can motivate your fans to share links with their friends and family. Upload your films to other social media channels as well.
Q3. Why did my TikTok video suddenly disappear after I uploaded it?
TikTok would prohibit a video upload if the video content violated their community rules.
The upload will be completed once they have reviewed your video.
---
To Sum Up
You don't have to be concerned if your videos aren't being viewed by your followers. You simply have to be aware that you take the app's terms and conditions seriously and follow all above instructions carefully.
---
Further Reading:
Can you send pictures on TikTok messages (Yes and No)
TikTok no website option : Reason & Solutions
[4 Ways to Fix] Why TikTok crop my videos
[Solution] TikTok Account Gets Banned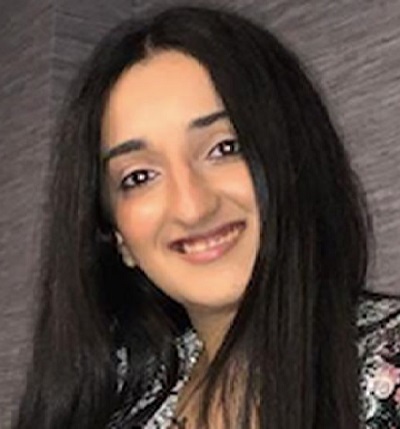 An aspiring psychologist, Bhavya is in love with technology, sports, and social media. Writing is her passion and solving people's queries through her guides on AndroidNature is her hobby!