Is Curiosity Stream free with Amazon Prime? How to add Curiosity Stream to Amazon Prime? What free streaming services come with Amazon Prime? Is Curiosity Stream subscription worth it? Read this article to get all the answers.
So, let's begin.
Curiosity Stream is a streaming service which gives you various kinds of documentaries in the form of films, series, and TV shows. With subscription plans ranging from $2.99 to $9.99 monthly and $19.99 to $69.99 yearly.
Amazon Prime Video is a by product of Amazon. With an Amazon Prime subscription you can access Prime Video, Amazon Music and great shopping options.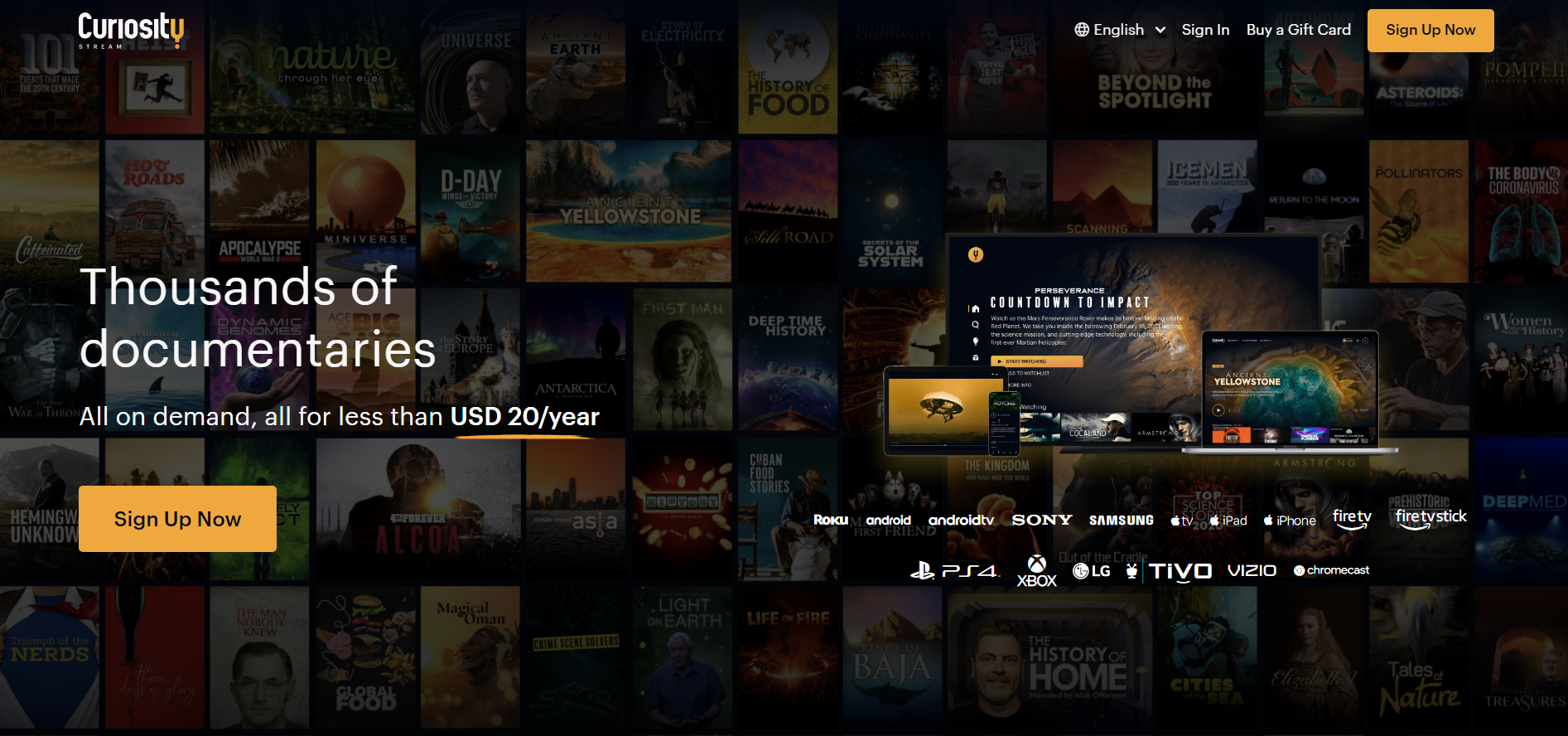 ---
Is Curiosity Stream free with Amazon Prime?
No. Curiosity Stream is not free with Amazon Prime. While some of the content on Curiosity Stream is free for Prime members, to view all of the content you need to add it to your Amazon subscription and pay for it monthly or yearly.
There are four plans available that you can subscribe on Curiosity Stream. They are as follows,
Monthly – Standard (HD) Monthly for USD $2.99/month and Premium (4K) Monthly for USD $9.99/month.
Annual – Standard (HD) Annual for US $19.99/month and Premium (4K) Annual for USD $69.99/month.
Whereas Amazon prime subscription plans are as follows,
Only Prime Video membership costs you $8.99/month.
Amazon Prime membership costs you $14.99/month and $139/year. And for students, $7.49/month and $69/year.
So, like all other streaming services Curiosity Stream does not give you free access. You need to pay for it and you can add it to your Amazon account as an add-on.
---
How to add Curiosity Stream to Amazon Prime?
Follow the simple steps to add Curiosity Stream to your Amazon Prime account.
Go the Amazon store on your device and search for Curiosity Stream.
Then, you can download the application for free and deliver it to whichever device you want to watch it in.
Further, once the app is installed onto your device, you can subscribe to one of its plans and enjoy thousands of documentaries for a reasonable price.
Another way (if you are an Amazon Prime Video member), you can add Curiosity Stream for $2.99/month as an add-on. You can watch it on all your fire TV stick devices.
---
What free streaming services come with Amazon Prime?
None of them. Amazon Prime does not give you other streaming service for free with a Prime Membership. Amazon does not have deals with other streaming services to give you that content for free. 
An amazon prime membership gives you the option to select the channels from networks like Acorn TV, HBO, Starz, Britbox, Showtime among others. But, be informed that these too have to be paid for – they are not freely offered to you. So, you need to subscribe to the channel networks as add-ons to gain access. All these add-ons will count against your prime membership and you can pay it yearly or monthly. This depends on the type of subscription you have.
---
Is Curiosity Stream subscription worth it?
Definitely worth it. Curiosity Stream's basic subscription plan price is $2.99/month or $19.99/year. So, it makes it the most reasonable deal of all the streaming services. 
Curiosity Stream houses thousands of titles and has nearly 23 million subscribers by 2022. New documentaries added every week and it also has many award winning documentaries in its list. Also, it is important to note that this streaming service is strictly for documentaries. If you don't watch many or any documentaries, you need to search for another streaming option.
But if you do watch a lot of documentaries, this has got it all. And it is compatible with a ton of devices and also lets you stream simultaneously on multiple devices. So, you can enjoy your documentaries from anywhere and on any device.
---
FAQs
Q1. Curiosity Stream is said to have documentaries of all genres. Does it really have a lot of documentaries from various genres?
Yes. Just a casual visit to the website will show you a list of genres such as History, Nature, Lifestyle, Technology, Society, Crash Course, Science and Kids too.
As you can see this list covers all the major topics you can imagine. you can select any one genre and it will take you to a new page.
For example, let us say you have selected Science. Once you visit that page, you will have an option, "All Science" with a down facing arrow beside it. After clicking that arrow you will find sub genres branching from Science. You can select one which piques your interest and watch it.
Q2. What is the gift card option in Curiosity Stream?
Gift card is a form of digital gift you can send to your loved ones, family or friends. Gift card is essentially a Curiosity Stream subscription you can send to a specific person.
You can select a plan and a date before purchasing it. And the gift card will be delivered to the other person on that date. This is a very thoughtful gift, if the other person is interested in watching documentaries.
Q3. Is Curiosity Stream add-on for Amazon Prime expensive?
No. It is exactly the same price as if you subscribe from the Curiosity Stream Home page. 
As previously stated in the article, Curiosity Stream has four plans and you can choose one as an add-on for Amazon Prime and you can pay for both of them together. There is no change in pricing if you buy it from Amazon.
---
Final Words
This article begins with a little introduction to Curiosity Stream and Amazon Prime. As we know, the former is solely for documentaries and the latter is for all movies, series and documentaries.
We get to know that Curiosity Stream is not free with Amazon and how to add it to Amazon Prime account. Also, we find out that none of the streaming services are free with Amazon, even the channels need to be purchased as add-ons.
Finally, we find out whether Curiosity Stream is worth it. It is worth it if you watch documentaries and it is not if you don't watch a lot of them. So, it all comes down to the discretion of the user. At the end, we also have a few frequently asked questions.
That is all folks! I hope that this article has helped you. Thank you!
Don't have a good day, have a great day!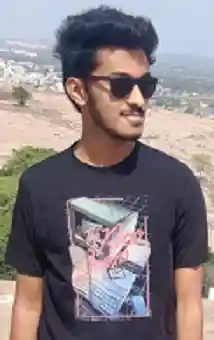 Sri Sahith is a B.Tech graduate specializing in Electronics and Communication. He writes articles by ensuring attention to detail. Any kind of technical revelation or news is his jam. Writing and technology are the things he is most passionate about and you can see it in his articles. Also, he loves to read books and talk about them for hours together.