How many of us make an effort and decide to go to the theatres to watch a movie? Hardly any of us! Nowadays, watching movies and shows has become commodious, it is just a touch away! You can watch movies, from thriller to action, drama to comedy and many more.
All the genres are available on your phone or laptop, at your convenience. You don't have to wait for a movie to get streamed on your Television if you missed it while it's up in the theatres. You can watch them anytime, anywhere, all according to your comfort.
Streaming apps like Netflix, Amazon Prime, HULU, HBO, and the never-ending list of applications, are now in trend. And today's article is about one of these streaming apps called HBO Max, which now you can enjoy on Xfinity. Yes, you heard it right! Read the article further to know more.
Can I watch HBO Max on my TV?
HBO max has become one of the most popular streaming apps at present. HBO Max is an American subscription streaming service which is owned by a company named AT&T. This was launched on 27th May 2020, which is very recent and still they managed to gain a total of 67.5 million subscribers globally as of now.
It has been launched in United States, Latin America, and the Caribbean on 29th June 2021 and it plans to expand to some territories of Asia and Europe in the latter part of the year. It aims to release more than 2,000 shows to its subscribers by the end of 2022.
HBO Max offers great deals to its subscribers. They are not just restricted to movies, there are some great series too. They have now started to release their series which are exclusively for the HBO Max subscribers only.
The company has shown a rise in the graph exponentially. Especially during the pandemic because nowadays, people prefer watching shows alone at their own pace rather than dealing with the crowd. They also give a trial period of 30 days.
Now you all must be excited to know whether you can access these exciting shows and movies on your TV and the answer is yes, you can! And Xfinity is the medium through which you can watch. Xfinity is the name of a company that produces television sets that support HBO Max. Read the article further to know-how!
---
SEE ALSO: (2021) How to get free HBO Max with ATT
---
How to watch HBO Max On Xfinity
Method 1: Launch the app
If you are already a user of HBO Max and Xfinity, then you are just three steps away from enjoying your favorite shows. The following three steps are:-
Step 1: Open your television set
Use the power button on your remote to open the television set. Make sure all the connections are intact to prevent short-circuit or any other mishap.
---
Step 2: Connect your TV to an internet connection
Check your internet connection first. If it is working then great but if it is not then troubleshoot your connection and rectify it. You need a strong internet connection to watch shows on HBO Max smoothly.
---
Step 3: Press Xfinity on your remote
Search for the Xfinity button on your remote. It is present in the center, above the navigation arrows. After finding it, press it. Many options will be displayed.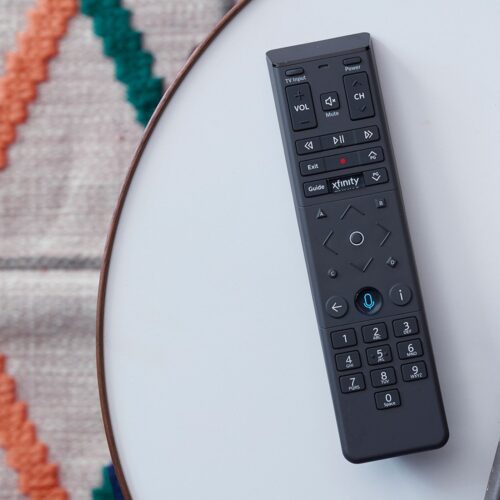 ---
Step 4: Select Apps
A list of apps installed on your device will appear on the screen. Now you need to search for your required app.
---
Step 5: Select HBO Max
Click on the required app. After selecting HBO Max you will see the names and thumbnails of all the shows on your screen.
---
SEE ALSO: HBO Max 30 day trial 2021
---
Method 2: Setup HBO Max account
In order to create the HBO Max account, the primary user of Xfinity needs to use their ID and password. After an account is set up the ID and password can be further shared with the secondary users. Just in case you are confused with primary and secondary roles; The primary user is account administered.
In simpler terms, they have full access to their account and billing features whereas the secondary users are just the members who have the access to some limited services with few settings. But don't worry these roles can be changed if desired.
---
Step 1: Open your television set
Make your that your device is open and connected to a stable internet connection. If your connection is not stable then troubleshoot it. You will need a strong internet connection to make your setup process convenient.
---
Step 2: Make sure you are a primary user
You can only set up an account if you are a primary user of HBO Max.
---
Step 3: Press Xfinity on your remote
It should be present in the center-right above the arrows on the remote.
---
Step 4: Select Apps
In the list of apps, look for your required app.
---
Step 5: Select HBO max
The HBO Max app will be launched. Now for setup follow the steps further.
---
Step 6: Click On Sign In
As soon as you click on it, a unique code will appear on your television screen.
---
Step 7: Enter the code on HBO Max mobile app or website
Don't close the activation code screen. It will help you with the sign-in further. Enter it on HBO Max mobile app or website according to your convenience.
---
Step 8: Choose the sign in mode
Two options will be displayed after entering the code, asking if you want to Sign-In through a TV or mobile provider. Choose accordingly.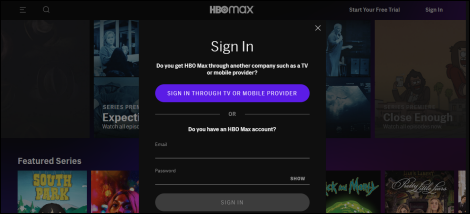 ---
Step 9: Select your provider: Xfinity
Here you need to choose who you subscribed through. After doing this, HBO Max will be logged in automatically on your TV. And bingo you are done!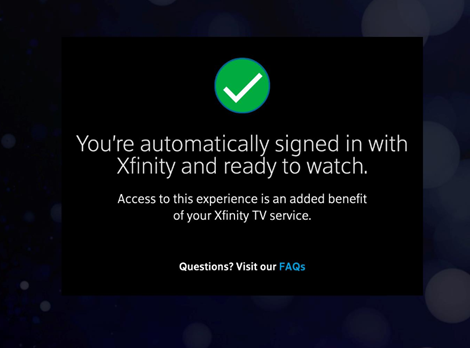 ---
Frequently Asked Questions
1. How do I update HBO Max on Xfinity?
Answer: Updating HBO Max on infinity is pretty simple. You need to follow these easy steps and you are done. First, you need to open SETTINGS on your Xfinity model. Select the option which says Apps. A dialog box with a list of different apps will appear. Go to the settings icon present in the upper right corner. Select updates. Find your desired app and finally click on "Update".
2. Does Xfinity have HBO Max?
Answer: Yes, HBO Max is now within easy reach to all Xfinity Flex and X1 customers. You just need to Sign Up on the HBO Max app and you are good to go! For more details, you can refer to the above article.
Hope this article helped you! You can now binge watch your favorite show. Happy binge-watch!
---
Further Reading:
How to Fix: HBO Max no sound issues (2021)
How to watch HBO Max on FiOS TV (2021)
How to Fix: HBO Max can't play title (2021)
Fix: HBO Max stuck on loading screen (2021)
Fix HBO Max not working on Samsung TV [2021]