Being an avid movie watcher I know the importance of apps on TVs and smartphones. They are like a lifeline for any person who loves to watch all sorts of movies and shows. This article answers How do I add apps to Vizio smart TV that are not listed.
If you happen to Vizio TV you must be wondering about the same thing. Do not worry, we have got all the required topics in this article. Whether you can download apps without an app store, if yes then how, and so on. So let us start now!
---
How to download apps on Vizio TV
Before we begin to talk about the possibility of getting apps without the App Store, let us talk about how to normally download the apps on Vizio TV. This method also happens to be the easiest and most direct method, used by almost everyone.
If you are wondering about downloading desired application's APK file through the internet, let me tell you that is not possible. This is due to two main reasons: the first being unavailability of an internet browser on Vizio Smart TV.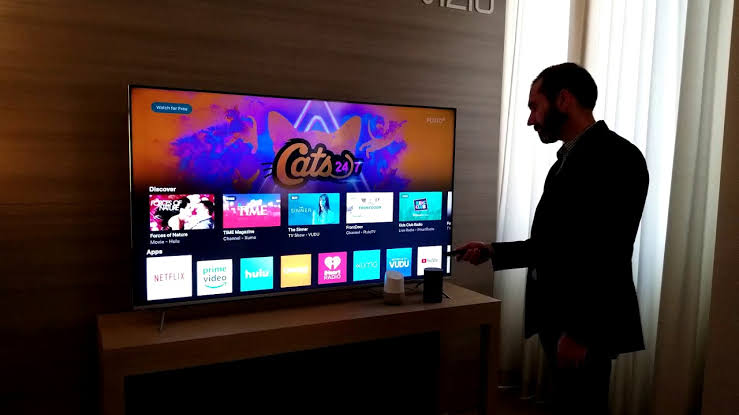 An absence of a browser means you get to only access the contents provided by Vizio and cannot directly access the internet. For more information regarding the internet browser on Vizio TV, read this article.
The second reason is that while Smart TVs are a modified version of Android, they are very restricted and limited to their environment. They cannot achieve all the tasks as easily as an Android smartphone would do.
So do not expect to just transfer files to it and install them like you install Applications on Android. Either way, now that you know 'downloading' apps is not possible, we should discuss how to add apps to Vizio TV.
---
How to add apps to Vizio TV
Adding apps to Vizio TV is not hard at all. All you need to do is follow the steps given below.
Step 1: V button on the Remote.
You would find a V button on the remote. Press this button and your app store would open on the Vizio TV.
Step 2: Locating the app.
There are all sorts of app on the Vizio TV app store. You would find many under recommendations, but you can also choose to search them and add them. Find the desired app you would like to install.
You should note that Vizio TV already comes with several apps pre-installed such as YouTube, Netflix, and so on.
With the app located, Install the app by pressing OK and selecting the install option. You can hold the OK button until the app is added to your home screen in some Vizio TV systems too.
In just three steps you can get apps and enjoy them on your Vizio TV screen. While a lot of apps are not available on the App Store, some variants offer extra apps like Google Play Movies and Books.
---
How to add apps to Vizio smart TV not in-app store
If you would like to add apps that are not on the Vizio app store, you should be aware it is unfortunately not possible as of right now. All kinds of must be downloaded through one of the verified and provided methods of Vizio, or they would fail to work even if you managed to install them.
You can however get a full list of all the supported apps that Vizio TV can have by clicking on this link.
To name some famous ones they are Apple TV, Crackle, Disney+, Facebook watch, Fandango, FilmRise, Fox Nation, Hulu, iHeart Radio, NBC, Netflix, Peacock, Plex, Pluto TV, Prime Video, Vevo, Tubi, Vudu, and YouTube along with YouTube TV.
To be honest let alone the whole list, these are going to be more than enough for your movie and show needs. And the best part is that a lot of them are free to use!
---
How to add apps to Vizio TV without the V button
Adding apps to Vizio TV without a remote is just as easy as doing it without the V button. All you need is a smartphone and a wireless connection, which of course is necessary anyway to watch anything.
If you are wondering, the V button is on the remote and helps in opening the App Store for easy access to the various applications provided by Vizio, some of which I already named above.
There are buttons at the back of the TV that could be used to open the menu but inform they cannot help you with starting the app Store either, let alone downloading one of the apps. How does one get the apps then?
The simplest way to answer this question is smartcast. Vizio has its smartcast app available on the Play Store. You can download it from here. Apart from that, you can also download casting-enabled apps.
There are various chrome casting-enabled applications on Play Store that would enable direct and easy casting to your Vizio TV. This means you can not only play and in an indirect way 'add' apps to your Vizio TV, but you can also add the ones not available on Vizio!
The steps to cast are just like you would cast any other app. You play the content on the app and click on the cast button. Some Android also comes with inbuilt casting options that can be made use of.
Note: Some Vizio TV systems are only capable of Smartcast, which means they can only play content and apps using this way. If that is the case then you have no option to add apps to your Vizio Smart TV.
---
SEE ALSO: Vizio TV internet browser app (2021) : Web browser Vizio Smart TVs
---
How to download HBO Max on Vizio Smart TV
HBO Max is not directly available on Vizio Smart TV as an app on the App store. Therefore, the only way left for you to download and play this app is through the smartcast method.
Step 1: Same Wi-Fi network.
The first step to take is to make sure Vizio Smart TV and your smartphone are on the same Wi-Fi network. This is an essential step to play HBO Max on your Vizio Smart TV.
---
Step 2: Download the HBO Max app.
To play the movies on Vizio, you would need to download the HBO Max app on your smartphone first. You can download it from Play Store by clicking this link. Then make sure to log in using your credentials.
---
Step 3: Find the content to watch.
You should find the desired content to watch, which is not the kind of step that needs explaining.
---
Step 4: Cast to Vizio TV.
You can now cast the app to Vizio TV when playing the content using the cast button at the top of the screen on your smartphone. It is quite easy to do and use.
---
SEE ALSO: How to connect Vizio TV to Alexa (2021)
---
How to add Disney Plus to Vizio smart TV
Adding Disney Plus to Vizio smart TV does not even need as much hard work as HBO Max needed. No smartcast or anything of the sort is required. That is, as long you do not own a Vizio Smart TV that only supports Smartcast.
In that case, your only option would be to use Smartcast. This can be done via the casting options available on your smartphone after you download the Disney Plus app and play any content.
But there are better ways of course. All you need to do for this is Click on the V button of your remote. This is generally located in the center of the remote as a square-shaped big button.
Clicking the V button will bring up the app menu where you can select the Disney Plus app and install it. I have already mentioned that Disney Plus is available on the Vizio app store and how you can get apps easily from the App Store.
Once you have finished downloading it you can simply click on it and Log in. Thereafter you can start watching your favorite shows without any further steps or issues.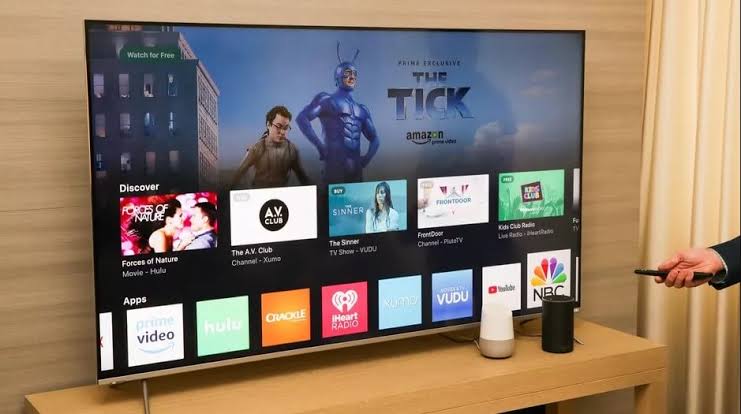 Now that we are done with all the important parts of this article, let us cover some quick questions in the FAQ section.
---
SEE ALSO: How to Power Cycle Vizio TV [2021]
---
Frequently Asked Questions (FAQs):
Q1. How do I access the Vizio app store?
A. To access the Vizio app store you need to tap the large square V button on the remote. It is as easy as that.
Q2. How do I know which apps are available on the App store?
A. Vizio provides a list of available apps, some of which I have mentioned above. You can also click on this link to know about all of them.
Q3. What do I do if an app is not on the list?
A. There are not a lot of option others than to smart cast or simply cast the app to your Vizio TV through your smartphone. It is just as easy and should not require much effort.
Q4. Does my TV need to be on the same Wi-Fi network as my smartphone?
A. To smartcast a media, yes you would need to keep your Smartphone and TV connected to the same network.
---
Conclusion:
The above article discussed how to add apps to Vizio smart TV that are not listed. Check out how to fix Vizio lagging, freezing, and buffering issues while you are at it too!
---
Further Reading:
Fix Vizio TV update problems (Stuck on Downloading updates)
Fix Vizio TV keeps disconnecting from WiFi
Fix Vizio TV keeps switching to Smartcast [2021]
Vizio TV Best Picture settings for Gaming (2021)
Best Audio Settings for Vizio TV (2021)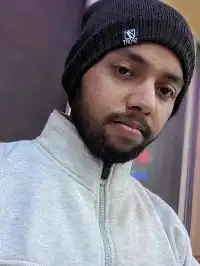 For someone who is a Medical School student, you certainly did not expect me to be here. But here I am, due to my fondness for technology, games and science. There is just something really sweet about technology that has helped in binding us together, so it is not surprising that I love to talk about it. And with the same technology, you could connect with me easily, so feel free to!