There is no doubt that HBO Max offers a fantastic selection of movies and TV shows in their media library. HBO Max includes all the titles someone could want, from the amazing saga of Westeros in Game of Thrones to the crime-filled drama The Sopranos.
All of this, however, could be for naught if consumers are unable to play or watch any of these games. Unfortunately, this has been the case for some HBO Max users who have received a 'Cannot Play Title' error notice while watching a movie or TV show.
HBO Max is a well-organized portal that offers both paid and free TV series, movies, episodes, and other content. The HBO Max title isn't working for some reason.
When the movies or episodes you've chosen from your HBO Max account can't play the title you've chosen, it signifies the problem hasn't been handled and you won't be able to watch the film until it's fixed.
---
Why does HBO Max keep saying it can't play this title?
The most typical reason of this error message is a server-related problem. The 'Cannot Play Title' error, on the other hand, could be caused by an issue with the app's installation files, obsolete software, or a sluggish internet connection.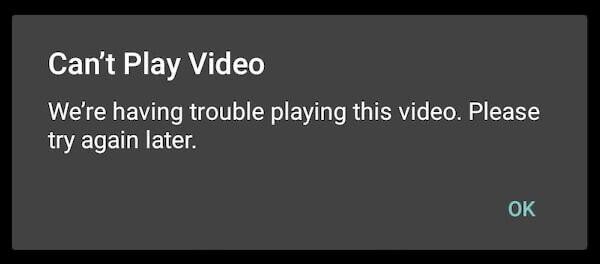 In some circumstances, the problem shows itself when you use a specific device or browser. Try launching your HBO Max content in a another browser or device to see if you have the same issue.
For example, if you're having problems loading video material in the Microsoft Edge browser on your Windows 10 PC or Mac, you can try Mozilla Firefox or Google Chrome. If you encounter the issue in one of the devices, you can try opening and using the HBO Max app on the Xbox console, Samsung smart TV, Android mobile phone, Amazon Fire TV, or Roku device.
---
How to Fix HBO Max can't play title private browsing mode?
To assist you, we've compiled a list of the most effective ways to resolve the 'Cannot Play Title' issue notice on HBO Max. Take a look!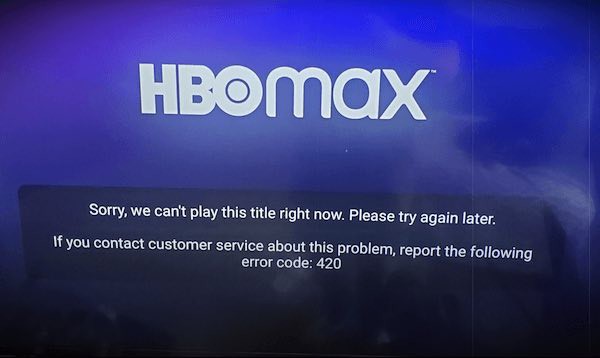 1. Investigate HBO Max's Servers
Because you are using an online streaming service, HBO Max's servers are crucial in delivering the content to your device. If the HBO Max app won't let you watch a movie or TV show, the first thing you need do is check its servers.
If the servers are down, we recommend that you simply wait for HBO Max's crew to resolve the situation. However, if HBO Max's servers are functioning normally, proceed to the next method below to resolve the issue on your end.
---
2. Deactivate VPN
There are numerous VPNs on the market, and some of them may not function properly, resulting in network outages and delays. Because VPNs cause random changes to your network, it is critical to pick one that has already been proven and tested.
If you are experiencing connection and playback issues on HBO Max, we recommend that you turn off your VPN before accessing the platform.
---
3. Verify the availability of the content
The first thing you should do is check to see if the content is available on HBO Max. While it is rare that something will be removed, there is no reason to suppose it cannot happen. It happens all the time on YouTube with songs and videos.
The same thing could have happened with movies, and it has. Films are sometimes prohibited due to cultural, ethical, or age restrictions, as well as copyright issues. Who knows if HBO will make a point of not including them in advance. As a result, you must always double-check your work.
---
4. Subscription Management
Normally, you'd be notified when your Subscription was about to expire, but it's conceivable you were watching a movie or watching a show at the time it occurred.
You'll either be logged out with a notification informing that your subscription has expired, or you'll be stuck on the home page, unable to play anything.
Remember to check your emails and membership status after it expires to see if anything connected to your membership has been sent to you.
---
5. Insufficient Network Connectivity
When I try to watch a video on YouTube, it fails to load. Other media streaming services are impacted on a case-by-case basis. It's not their problem; instead, your internet connection may be incredibly slow.
Streaming services operate by sending a predetermined amount of data to servers and then getting the results. If your internet connection isn't fast enough to send or receive data on time, you'll see an error message that can only be resolved by switching to a steady connection or using Wi-Fi.
According to my experience, the airplane mode on smartphones helps to refresh your network fairly well, so give it a shot!
---
6. Updating the Apps
Another approach that might be used on almost any device, such as televisions, smartphones, and computers. Keep your apps up to date to ensure that your customers receive the most up-to-date service experience from your organisation. Firms begin to discontinue support for outdated versions of their software as time goes on.
Keeping your app up to date will also ensure that your billing and card information, among other things, are safe and encrypted using the newest technology from the company. You don't want your data to be compromised, do you?
---
7. Rebooting the device
After restarting your device, you may have noticed that things work more smoothly. This is due to the fact that any persistent codes and apps that are no longer in use are erased from the background, freeing up space for the apps that are currently operating.
It is also possible to reload an app that has become stuck due to a problem. It's time to restart your HBO Max app if it has a possible bug that prevents it from launching or playing a title.
It's not difficult to do, and it's an official option on all devices. For better results, attempt an advanced reboot on your television.
---
8. Delete the App Data and Cache
This is only applicable to smartphones. Make good use of the option to erase your app data and cache. If your app has a malfunction or something is stopping it from functioning properly, it will be reset and resume regular operation.
That is, assuming the device does not contain a flaw, which we shall cover later. For the time being, navigate to the app's settings and search for the clear cache and data button at the bottom. It's also possible to find it in the Storage category.
---
9. Uninstalling and reinstalling the HBO Max App
This is also a rather straightforward task. This is done by holding down the programme and selecting the Uninstall option (for most stock Android running phones). After uninstalling the previous app, go to the Play Store and download the new one.
---
10. Device formatting
If you're going to use this method, you're probably sick of your gadget. It's highly possible that it also works with other apps. However, before resetting, make sure you have enough internal storage space, that the app's Android version is up to date, and so on.
Make a backup of your device before attempting to reset it if you've made up your mind. Some solutions will assist you in partially resetting it without harming your data, but will clean your smartphone.
If none of these methods work for you, you can get in touch with the HBO Max customer support team. Getting in touch with the official staff will almost surely help you in some manner.
---
11. Determine Whether Your Device Is Supported
If you can't watch a movie or a TV show on your current streaming device, it's possible that you're using an unsupported platform or model. Please visit the Help Center to see if your streaming device is on their list of supported devices to confirm this.
If your current device is incompatible with the app, consider upgrading it, or visit HBO Max using any web browser.
Whether you prefer to use the dedicated mobile app, you can also use the HBO Max app to see if you have more compatible devices.
---
12. Login to your HBO Max account again
If some of HBO Max's features aren't working, you can try signing out of your current session. This will allow your user data to be reset, removing any temporary issues or malfunctions.
On Android and iOS, you can sign out of your current session by doing the following:
Navigate to the app drawer on your device and launch the HBO Max app.
Now, tap on your Profile to see the Settings.
Finally, at the bottom of the page, click the Log Out option to end your experience.
For browsers, follow the steps below to log out of your HBO Max account:
To begin, open your preferred browser and navigate to the HBO Max website.
Then, click on your Profile to access the drop-down menu.
Finally, click the Sign Out button to log out of your HBO Max account.
After that, wait 2 to 3 minutes before logging back into your HBO Max account to refresh your data. Return to the media library and see if you can now watch your favorite movies and TV episodes.
---
Conclusion
These were relatively simple remedies, yet they were extremely effective. If none of these worked for you, it's time to contact HBO's support team. They would be delighted to assist you!
We've discussed why this "can't play this title" problem arises with HBO, as well as all viable solutions. I hope this works for you and that you find it beneficial. This is all we have for you for the time being.
Thank you very much!
---
Further Reading:
(2 ways) How to watch HBO Max on Xfinity (Comcast)
Fix HBO Max not working on Samsung TV [2021]
(2021) How to get free HBO Max with ATT
How to Fix: HBO Max no sound issues (2021)
How to watch HBO Max on FiOS TV (2021)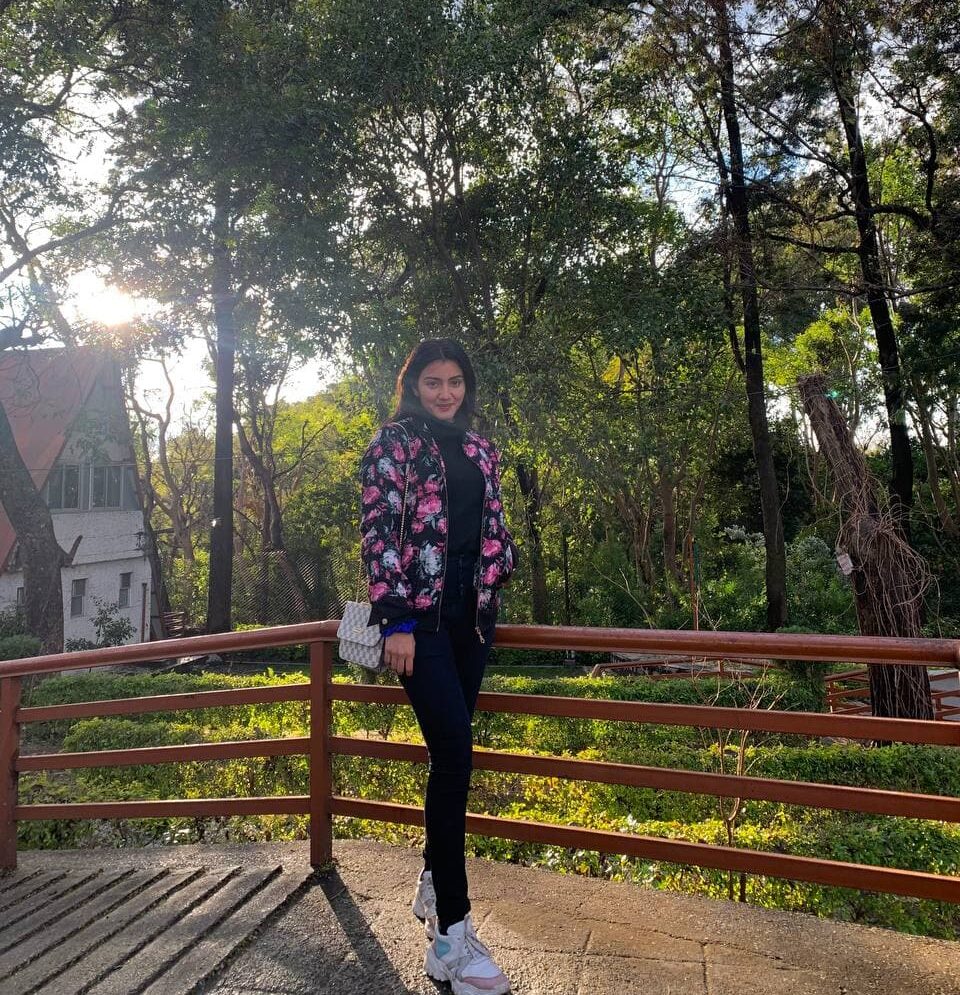 Ishika is a CDS aspirant from Dehradun who is now doing her bachelor's degree at Delhi University. She enjoys reading and doing her own skin care and maintenance, but she is also a fitness enthusiast who can't seem to stay away from junk food. She enjoys the serenity of nature. She is new to Android Nature and works on our tech-related topics.