The digital scene of today is extremely fast-paced. Cable companies, in particular, are facing a shift in audience expectations and requirements. Cord-cutting is gaining popularity among a growing number of people.
This encourages cable companies to provide more channels, lower costs, and better technologies, such as the ability to pay your Charter payment online. All in an attempt to keep their consumer base, which is at risk of being lost. The Spectrum cable box is the most recent effort in this continuous efforts.
Charter Spectrum, previously Time Warner Cable, is ranked 74th on Forbes' 2018 list of Fortune 500 companies. Spectrum is the United States' third-largest pay -TV provider. Cable, internet, and phone services are available in 46 states across the United States.
---
What is Spectrum Cable Box ?
The Spectrum Cable Box is a device that enables consumers to stream and view TV programmes or movies on any device. This cable box operates on a wireless network, therefore you must have a good network connection to use it.
It also connects to other parts of the Spectrum network, such as the Spectrum internet service. Aside from conventional programming, the Spectrum Cable box provides DVR services. Users get access to a large number of DVR shows that they can record and watch.
If you live in one of the Spectrum TV streaming regions, all you have to do is add the channel to your My Account or log in to your account to begin streaming.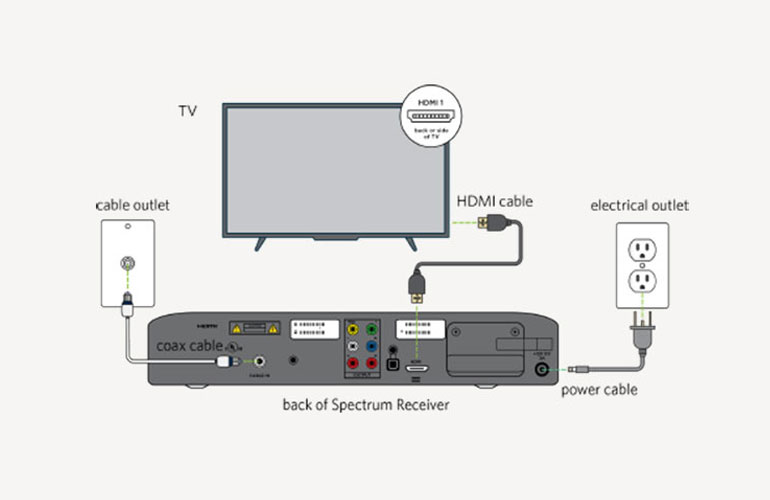 You will be able to stream shows remotely on any internet-enabled device once you have successfully logged in. Spectrum TV offers a free application to all customers.
This app is available in the Apple App Store, Google Play, and the Amazon App Store. The app is compatible with a wide range of devices, including smartphones, tablets, Apple TVs, computers, Roku, and smart TVs.
Spectrum Tv provides three main services. Each service also offers DVR capability. The following are the three services available and what they provide:
The premium bundle includes more than 125 channels.
The silver package includes ShowTime and HB0/HB0 Max, as well as 175+ channels.
The Gold bundle contains more than 200 channels, including Starz Encore, Starz, and the Movie Channel.
---
Do I need a Spectrum cable box if I have a smart TV ?
A smart TV, also known as a connected TV (CTV), is a standard television set that includes an integrated Internet connection and interactive Web 2.0 features that allow users to stream music and videos, search the internet, and view images.
Smart TVs are the result of the technological convergence of computers, televisions, and digital media players. Aside from the usual features of television sets supplied by traditional broadcasting media, these devices can provide access to over-the-top media services such as streaming television and internet radio, as well as access to home networking.
Yes, in most cases. Spectrum TV necessitates the purchase of a digital cable box for each television in your home. However, you may view your favorite channels without a cable box using the Spectrum TV app on Smart TVs or streaming devices such as Fire Stick/Apple TV/Chromecast.
When it comes to regular cable TV connections, a cable box is required. The same holds true for Spectrum service. Whatever TV set you wish to watch for amusement, you must link it 4567 to a digital cable box. When subscribing to Spectrum bundles, you'll do well if you sign up for their devices.
---
How to bypass Spectrum cable box to stream Spectrum TV stream ?
Despite the fact that Spectrum prohibits third-party devices from accessing your TV programming, bypassing your Spectrum cable box is simple. To receive programming from the Spectrum TV stream, you must have an internet-enabled device.
Spectrum TV does not require a cable box; simply connect a Smart TV or Streaming Stick to your TV and install the Spectrum TV app. Without requiring a Spectrum Cable Box, the Spectrum TV app provides over 250 channels.
To use the Spectrum TV app, you must have a suitable device in conjunction with an internet connection. Furthermore, you must be in a Spectrum-supported area.
Methods to Avoid Using the Spectrum Cable Box
There are various methods for getting around the Spectrum cable box. Among them are the use of streaming devices like the Roku and the use of an antenna.
When signing up for Spectrum cable service, select the option to not own a box. When you sign up for Spectrum TV without a box, you will still need to configure it on a device.
The following steps will show you how to get around the Spectrum Cable Box:
1. Use Streaming Devices to Get Around the Spectrum Cable Box
Any of the streaming devices listed below can be used to circumvent the Spectrum cable box:
Roku App for Spectrum TV – Recommend
Roku is recommended for Spectrum because the device supports it and it is simple to set up.
When it comes to interoperability, a Roku is one of the most versatile devices available. It provides a unified experience and gives you access to Spectrum's premium channels.
Once you've downloaded the Spectrum App on your Roku device, you'll have access to a plethora of TV shows, On-Demand Content, and so on. The instructions for installing the Spectrum TV app on Roku are provided below.
Connect the Roku device to the television.
Navigate to the Roku App Store.
Look for Spectrum TV App.
Download the app by clicking on it.
Once downloaded, follow the on-screen instructions to finish the installation.
Roku will be ready to use once you have entered your login information.
Proceed by inputting your Spectrum credentials to connect Roku to the Spectrum TV.
You may stream and watch all premium content after you've connected.
2. Using A Digital TV Antenna To Bypass Spectrum Cable Box
A digital antenna allows you to see most local stations for free. However, if you reside in a distant area or near skyscrapers, you'll need to purchase special antennas to receive signals. If you live in a large city, any antenna will suffice.
Although using a cable box is simple, it may be somewhat costly. Most cable boxes, such as Spectrum, contain additional hidden fees that you may not see. You can get a digital antenna to save money.
With a digital antenna, you can view most local stations for free. Make sure you obtain an antenna that matches the brand of your TV. Then, correctly position and configure the TV antenna to receive all stations.
Spectrum TV on Apple TV
The following is a step-by-step guide for installing Spectrum TV on an Apple TV:
Get the Spectrum TV App and install it.
Open the App and sign in with your email and password – if you don't already have an account, establish one now.
Choose "My Channels" from the Menu bar.
After you successfully log in, you will have access to all available channels.
To install and watch Spectrum TV on your Amazon Kindle Fire tablet or Samsung Smart TV, follow the same steps as described above.
Spectrum TV App on Chromecast
Google Chromecast allows you to cast your computer screens to your television sets. However, you cannot directly cast the Spectrum TV app. Follow this guide to utilise the Spectrum TV App on Chromecast:
Use the HDMI port to connect the Chromecast to the TV.
Use the same network connections to connect the TV and Chromecast.
Go to the Chromecast app store and look for the Google Home App.
Launch the app after downloading it.
Search for the Get Started option in the Google Home App.
Sign in or create an account using your Google credentials.
Look for the Create a New Home button.
Add the Spectrum TV app to the Home Icon as your Preferred App.
Start streaming Spectrum TV channels by launching the app.
Chromecast will link both your mobile device and your TV after your connection is confirmed. As a result, whatever you watch on your mobile device will now be reflected on your television.
NOTE: It's conceivable that your Spectrum account hasn't yet been coded for IP streaming-only, in which case you won't be able to use other streaming devices to bypass the Spectrum cable box.
You'd need to call Spectrum and inquire whether your account is now configured to streaming exclusively. Once validated, you may return the cable box if you already have one, or you may choose to bypass the cable box.
---
Conclusion
Spectrum TV Stream provides one-of-a-kind and excellent programming. However, it might be quite costly for the majority of individuals. Fortunately, technological advancements have made it possible and simple to stream and watch Spectrum TV without a cable box.
There are numerous streaming providers available that can provide you with access to Spectrum TV. Furthermore, you can access all information from the comfort of your own home, as well as from your mobile device or laptop. Finally, in order to avoid using a Spectrum cable box, you must download the Spectrum TV App.
So that's all we've got for the time being. I hope you receive answers to your questions and that this works for you.
Thanks !
---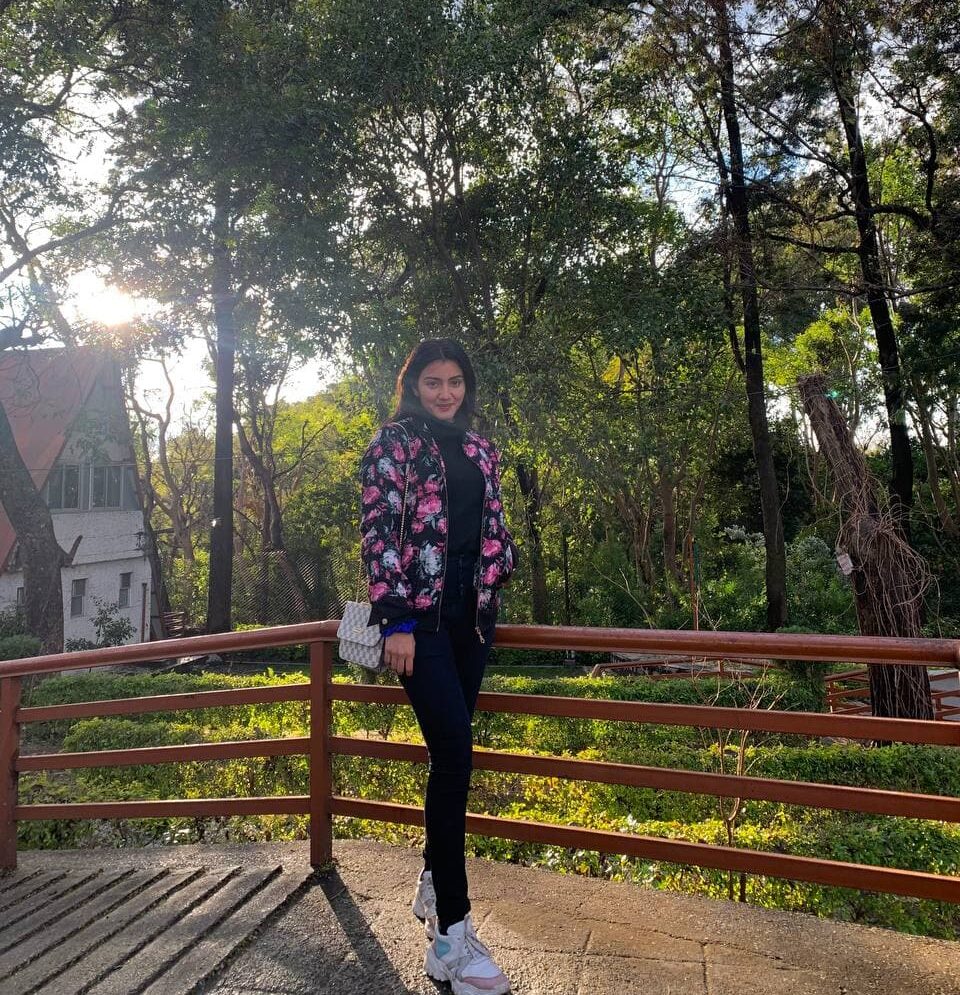 Ishika is a CDS aspirant from Dehradun who is now doing her bachelor's degree at Delhi University. She enjoys reading and doing her own skin care and maintenance, but she is also a fitness enthusiast who can't seem to stay away from junk food. She enjoys the serenity of nature. She is new to Android Nature and works on our tech-related topics.