With the ever-increasing demand for digital content, media streaming platforms have become an essential part of our lives.
Stremio is one such platform that offers a diverse range of movies, TV shows, and other content from various sources.
However, many users have raised concerns about the safety and legality of using Stremio.
In this article, we will explore these concerns in-depth and provide you with a comprehensive guide on whether Stremio is safe and legal to use.
What is Stremio and How does it work?
Stremio is a "modern media center that gives you the freedom to watch everything you want". The line is claimed by Stremio itself on the homepage of the website. To be honest the app is true to what it claims. It is a relatively new streaming service that provides you with media content to watch with a unique method.
The app provides lots of add-ons. You can install them and make use of each add-on to watch its respective shows. I know it is not so new.
You might have noticed Kodi uses this method already. But Kodi is a large app, with a tonne of multiple add-ons. It is so big, it does not just span movie streaming, you could even game on it with the right settings.
This is very confusing to new users, and the more you dive into Kodi the more confusing it gets, at least initially. The app is also heavy on the phone, unlike Stremio which is quite lightweight with a simple UI.
It should also tell you that the app is free to use. However, the add-ons can be the kind that needs to be bought to be used, or you would need to get their Subscription to log in. But this is for the good. After all, you can only provide good content if you are willing to uptake good content providers first.
The app is available on a wide range of devices, but let us focus on its features before we talk about how to get it.
Features of Stremio-
Stremio offers a wide variety of features, some minor while others are major.
Stremio is Super easy to access on all of your devices, making it a great way to sync your media files and watch from where you left on another device, no matter where you are.
The app boasts of 'Infinitely extendable video catalog'. This means there endless add ons and the like to choose from so you can pinpoint the exact add-on that you would like to enjoy.

Image Source: stremio.com
The media organizing feature of Stremio is cool. As it syncs all the data across your account on different devices, they get sorted neatly, so you can make sure you finish the one you left.
Stremio does not only have Movies. It also contains web series, TV shows, Web channels, Sport, TV channels, Podcasts, and more.
The app is also open-source, which means anyone can access the source code and check it for bugs, errors, or any claims that you think Stremio might be lying about.
It is available across Windows, Mac, Linux, Android, iOS, and even available to cast on TV. There are more than 50 add-ons to use, although iOS might not be compatible with all of them.
It is equally important to note that devices such as Nvidia Shield or Fire Stick that run Android OS might run Stremio, but there is no compatibility guarantee announced for it.
---
Is Stremio Safe and legal to use?
This is a very important question for a lot of users. But the good news is, Stremio is completely legal. If it had not been legal, you would have noticed it was not supported on so many devices, be on App stores of multiple Operating Systems.
Stremio itself is safe to use as a media streaming platform. The company has been in operation since 2015, and millions of users have used it without any significant issues. However, users should be aware that some third-party add-ons may pose a security risk. These add-ons can come from sources other than Stremio and can potentially contain malware or other harmful software.
You would find it is also very safe and Stremio says so on its website. The app is open-source, which means you can indeed check it out and ensure that the app is completely safe. It also strictly maintains your privacy.
You would notice the app only saves the bare minimum data required for logging in. You can also use the guest login method to be safe as well!
However, this does have a downside. You would not be able to sync your media across various devices, for instance. But at least you can be sure the app is completely safe, legal and maintains user privacy strictly.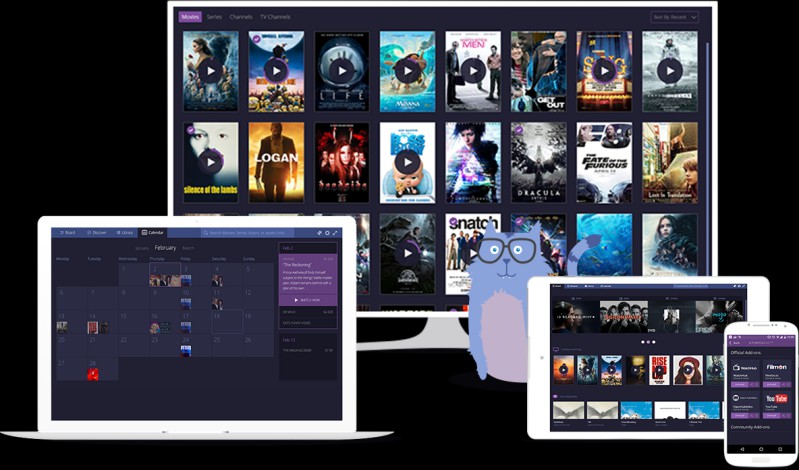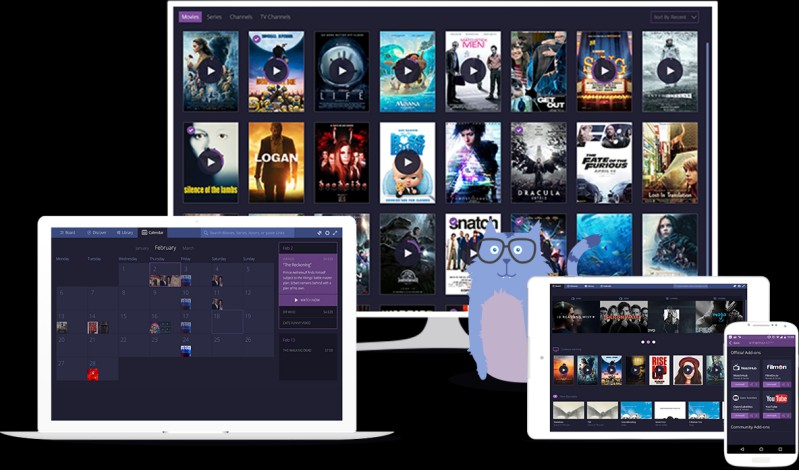 Legality:
The legality of using Stremio depends on how you use it. The platform itself is legal and operates in compliance with copyright laws. However, some of the content available on Stremio may be illegal to access, depending on where you are located and the laws of your country.
If Stremio isn't legal in your country it won't be available in your region on the Google Play Store or App Store.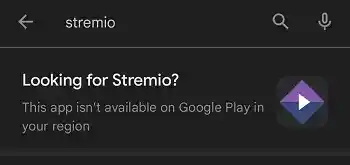 To check this you can simply search it on your App Store or Google Play Store depending upon whether you own an iOS device or Android device.
Streaming copyrighted content without permission from the copyright holder is illegal in many countries (Lawful Streaming act United States), and it can result in severe consequences.
While Stremio doesn't host any copyrighted content itself, it does provide access to third-party sources that may not have the legal right to distribute the content.
---
How to download and install Stremio-
The process of installing and using Stremio is quite easy. Though it might slightly differ in various devices the core process remains the same.
Step 1: Head to the Stremio Download page.
Step 2: You would notice a lot of devices so carefully click on the preferred one.
The app should start downloading to the specified folder.
Step 3: Open the file manager and go to where you downloaded it.
Step 4: If you have Android, enable 'Install from Unknown Sources'.
For this, go to Settings then to the Security and Locations tab. The modern Android version also provides a direct option to enable it when installing the app.
Step 5: Click on the app and install it.
Step 6: You can now open the installed app and select the required add-ons.
Remember that you would have to buy certain add-ons and some add-ons might illegal as well.
This way you can watch your favorite media content be it movies or TV shows.
---
SEE ALSO:
---
Conclusion:
So this article focused on all you would need to know about Stremio, the fantastic media content streaming app.
We also answer is Stremio safe and legal. I hope the article proved useful for you. Check out another great app while you are at it, PikaShow.
---
Further Reading: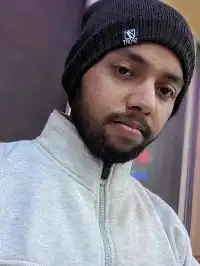 For someone who is a Medical School student, you certainly did not expect me to be here. But here I am, due to my fondness for technology, games and science. There is just something really sweet about technology that has helped in binding us together, so it is not surprising that I love to talk about it. And with the same technology, you could connect with me easily, so feel free to!