Just like Kodi, Stremio is also a media center software where you can watch limitless videos and other media content. Also, Stremio is free. In other words, you need to worry about any monthly subscription fees, one-time payments, or other hidden charges. It is the same for everyone out there. On top of that, Stremio is ad-free. It implies that you do not get any ads, banners, sponsored content, recommendations, and more. So, it is a win situation on both sides.
The best part is it supports Android, iOS, Windows, Mac, Linux, Smart TVs, Chromecast, Fire Stick, and more. In this way, you can get a single app for all of your needs. Now, another major highlight about this app is that it comes with add-ons. Similar to Kodi, Stremio also supports add-ons based on different use cases and applications. There are broadly two types of add-ons, namely Official and Community. The official options are limited but good. On the other hand, for Community add-ons, the sky is the limit.
It is like your search for any certain task to do on Stremio will probably find a proper add-on for the same. So, in such a ton of Stremio add-ons, 123movies is one of them. As the name says, 123movies is an addon for Stremio in which you can watch the latest movies, shows, web series, etc. And the maximum streaming quality is up to Full HD. Finally, the best part is you can stream any content without registration. Just install the addon, open it, and start watching your favorite title.
Now, as already mentioned, this is a Community addon. So, in some cases, you may face issues with this Stremio addon on your device. There may be multiple reasons for this to happen. To solve this, we have tried to provide all how you can solve this issue.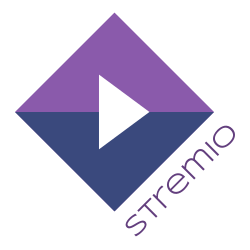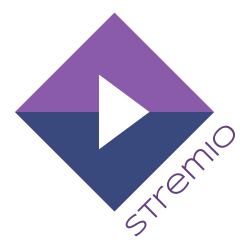 ---
How to fix 123movies not working on Stremio:
1. Relaunch the app and check your network: 
The first thing to check is your network connection. As the Stremio app requires a stable network connection. So, make sure to check your Wi-Fi network. If possible, forget the current network, turn OFF and ON the Wi-Fi, and reconnect to it. Also, you can quickly relaunch the app by removing it from the recent apps and opening it again.
2. Clear the cache memory and user data: 
Next up, you can check the Stremio Cache folder on your device. Navigate to Settings -> Apps and notifications -> All apps -> Stremio -> Storage and cache. In this sub-menu, clear the cache memory and check if it works. On the same lane, try to clear the user data and try again.
3. Reinstall the latest version: 
Another thing to fix this issue is to reinstall the app altogether. First, uninstall the current version, and download the latest version from Google Play Store or an external APK file. If you are going to download from an APK file, then make sure that it is from any trustworthy source. Alternatively, click here to get the APK from APK Pure.
---
Conclusion: 
To conclude, 123movies is one of the most popular addons for Stremio. If it is not working for multiple users, then it is highly likely that there is something wrong with the servers. So, either you can look for alternatives or follow the dedicated subreddit to keep updated on this issue.
---
Further Reading:
is Stremio Safe and legal to use : Explained 2021
Stremio Download Movies : How to Save Movies on Stremio
Fix Error Fetching Item Data: Invalid HTTP Status in Stremio
How to use Stremio on PS5: Watch Stremio movies on Playstation
Fix Stremio 4.4.132 not working
Fix error retrieving information about this Stremio
Stremio Cache : What is it and where is Stremio Cache folder in Android, Mac, Windows Pc
---
Stay connected with us for the latest updates! Follow us on Telegram and Twitter to join our vibrant community and never miss out on any exciting content."