As we have mentioned in my earlier articles about Stremio and its various errors, Stremio is a great app. But like all the other apps, it is bound to not work sometimes. This time we are going to discuss the issue of no streams and how to fix Stremio 'no streams were found' issue.
This could be happening due to some reasons that we would be discussing in a few moments.
And by the end of this post, we are pretty sure, you would be able to use add-ons to find your favorite content on Stremio.
Note: This post/article/content is entirely for information purpose. AndroidNature and its team members do not support the streaming of content/movies/series illegally. We always recommend our users stream the content/movie/series using officially licensed streaming platforms like Netflix, Prime Video, HBO Max, etc.
---
Why are Stremio Addons not Working
Short Answer: Stremio Addons are not working because you have not downloaded the working addons yet, there are connection issues with your device, or there could be issues with the Stremio app or servers.
---
Fix: Stremio 'No Streams were Found'
There are some reasons why this might be happening. The reasons and solutions are discussed below.
1. Add important Addons
Addons are the lifeline of Stremio. The content you want to watch is carried by these Addons and Stremio fetches the content to you.
When you install Stremio for the first time and have not installed them yet, Stremio has no choice but to display that 'no streams were found' error code.
You will be required to collect some add-ons first.
Step 1 – Simply, select the 'Show all Addons' option on the top right side of the page. The icon is situated right next to the search bar.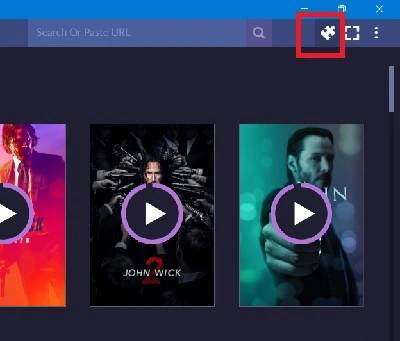 Step 2 – Go to the Community Addons tile on the left side of the screen.
Step 3 – Install required add-ons. You will find descriptions of the addons below their name. If you are not interested in audiobooks, avoid installing addons for audiobooks.
Step 4 – Try playing the content again.
---
2. Add Torr3ntio for Stremio
Make sure you add important add-ons like Torr3ntio. Almost all popular series and movies can be found if you have Torr3ntio installed.
Since Torr3ntio is not available on Stremio's Add-on list for some reason, you will be required to download it from a different source. Follow the steps provided below to install the Torr3ntio add-on for the Android and PC versions of Stremio.
Step 1: On your internet browser, visit the website: (torr3ntio.strem.fun/configure) (Note: Replace the letter 3 with e) or access the link from this description box.
Step 2: On the website, scroll down to the bottom and click the 'Install' button.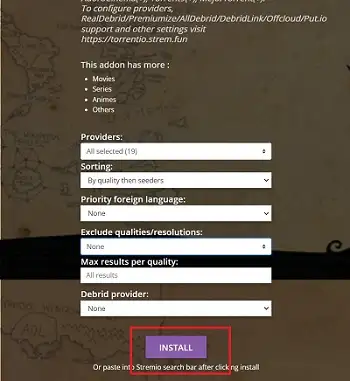 Step 3: A pop-up will appear on the screen, asking permission to open Stremio. Allow the permission by selecting the 'Open Stremio' option
Step 4: Finally, select the 'Install' button again on your Stremio app. This will install the new add-on.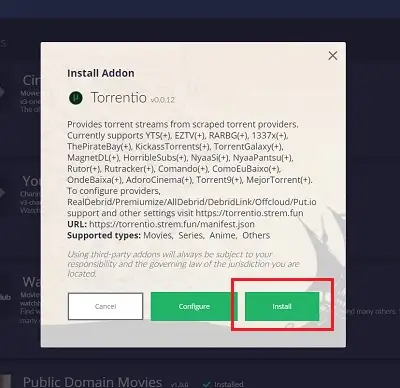 Step 5: Restart your PC and open Stremio app. Now, search for the content you wish to find.
Video Guide –
---
3. Wait for a few hours
Suppose you are watching a TV series, where the episodes are released every Friday. Having already watched the previous episodes and you can still see the 'No streams were found' issue on trying to load the all-new episode at the same time.
Sometimes, there could be a delay. You might have to wait till the new episode is uploaded on Torrentio first. Only after that, you can expect to watch it.
Wait for some time before searching for the content again. We can't be sure, but it might take up to 24 hours before you can watch the new content on Stremio again.
---
4. Check your Internet connection
Moving forward, another reason for Stremio no links were found issue could be your internet connection.
If your internet connection is working, but it isn't stable, then it could also be an issue.
You can check your internet connection speed online on fast.com or other similar services.
Also, turn off your Wi-Fi router and turn it on after a few minutes. Once, you are sure your internet is working fine, open Stremio, and the no-stream issue should have been fixed now.
Moreover, you can also try using it via your mobile data. We suggest you choose a different stream that demands lesser data usage.
---
5. Server down
This is a very rare case, but it still is possible nevertheless. Most of the high-quality services work on servers so that when one goes on maintenance the backup servers manage everything.
But in cases, this fails to work then you would face a situation like this where your app would fail to load everything, not just the add-ons.
You can always check the server status of Stremio using a third-party reports tracker like – Saashub.com.
---
6. Disable your VPN
Another reason for Stremio's no streams were found could be your VPN.
A VPN disguises your location and hides your identity, so if you have turned on your VPN, it could cause issues while loading streams on Stremio.
Many users have also confirmed that disabling their VPN fixed the issue, and they were able to stream movies and TV series on Stremio.
So, why don't you give it a try, disable your VPN and then try using the Stremio?
---
7. Turn off the Antivirus
Moving forward, if you have an Antivirus installed on your device, it could also stop or hinder the working of the Stremio.
Disabling your Antivirus could solve the problem of no streams being found on Stremio.
So, disable the Antivirus and then try using Stremio.
---
8. Update your Stremio app
If you are facing the issue of 'no streams were found' then it is possible that the app you are using is outdated and cannot synchronize with the server.
This would result in Stremio failing to fetch the channels or add on respective services for you and show this error.
You can find the latest version of Stremio for all platforms here.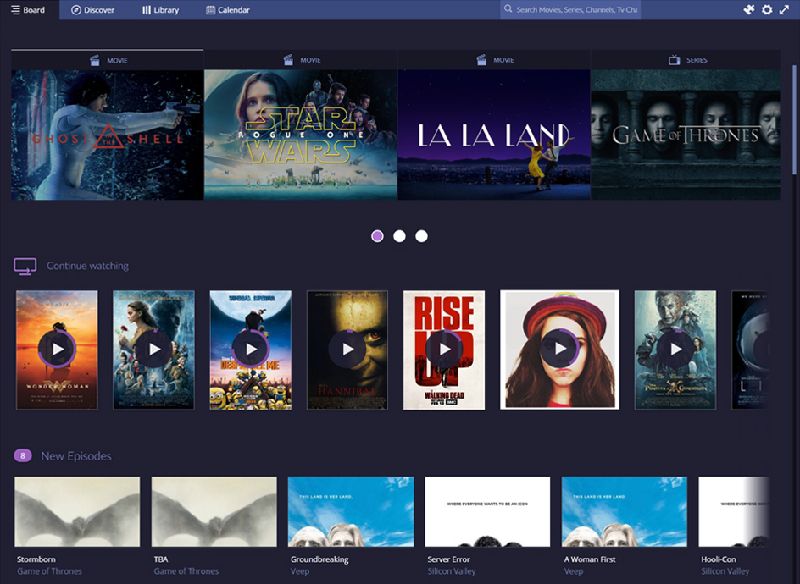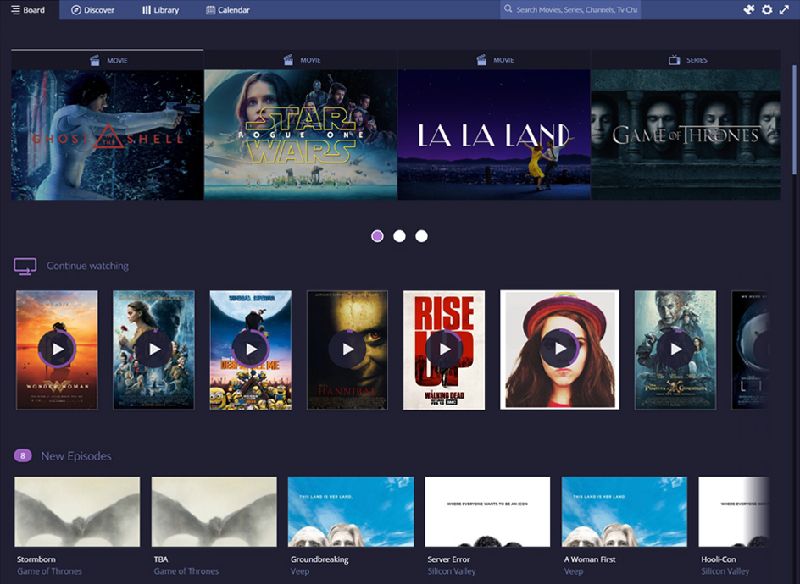 ---
9. Reinstall Stremio
Lastly, if still, your Stremio isn't working, uninstall it and reinstall it again.
Sometimes, apps and software are required to be installed again because there can be some underlying bugs and issues causing the app not to work properly.
So, simply uninstall the Stremio and download it again, install the necessary plugins, and follow the things mentioned above, and probably it should work now.
If it is still not working, maybe it's time to look for an alternative.
---
10. Content not available on digital platforms
Well, if none of the methods worked so far, you should know that it is possible that the content you are searching, for is still not available on digital platforms.
To be able to fetch the content to your screen, it is necessary that it is available on a digital platform first.
If you are trying to watch a newly released movie, which is only released in theatres, you will have to wait.
You will also see a 'In Cinema' tag for the movies that won't be available anytime sooner on Stremio.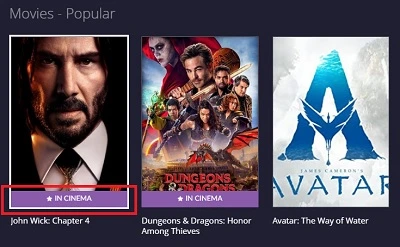 ---
SEE ALSO:
---
Conclusion
This article covers ways to fix Stremio no streams were found issue. I hope the article proved useful for you. If you need more articles on a similar app like Stremio, try Peacock TV, Kodi, etc.
---
Further Reading: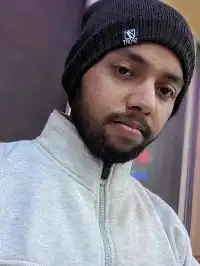 For someone who is a Medical School student, you certainly did not expect me to be here. But here I am, due to my fondness for technology, games and science. There is just something really sweet about technology that has helped in binding us together, so it is not surprising that I love to talk about it. And with the same technology, you could connect with me easily, so feel free to!
---
Stay connected with us for the latest updates! Follow us on Telegram and Twitter to join our vibrant community and never miss out on any exciting content."