Is your Verizon Disney bundle Hulu not working? Do you want to fix it?
How to activate Hulu with Disney bundle Verizon? Read on to know more.
So, let's begin.
Verizon, Disney and Hulu do they need any introduction? But, for the sake of the article a let us read a little bit about them.
Verizon Wireless simply known as Verizon is a communication service company. It began nearly 22 years ago. Also by the end of the year 2021, it has nearly 142.8 million subscribers making it the biggest company catering wireless services in the United States of America.
Disney is one of the biggest companies in the whole world with a bunch of subsidiaries under it. Also, Disney+ without any doubt is the most popular streaming service on the entire planet. And the Disney+ Bundle consists of Hulu, live TV (depending on the plan) and also ESPN+.
Hulu offers live TV with original content too. With a wide range of movies, series and live TV offered to the users, Hulu is rapidly gaining popularity. Hulu offers content from various TV networks like Discovery, Showtime, BBC, The CW, CBS, ABC, Fox Sports and multiple others.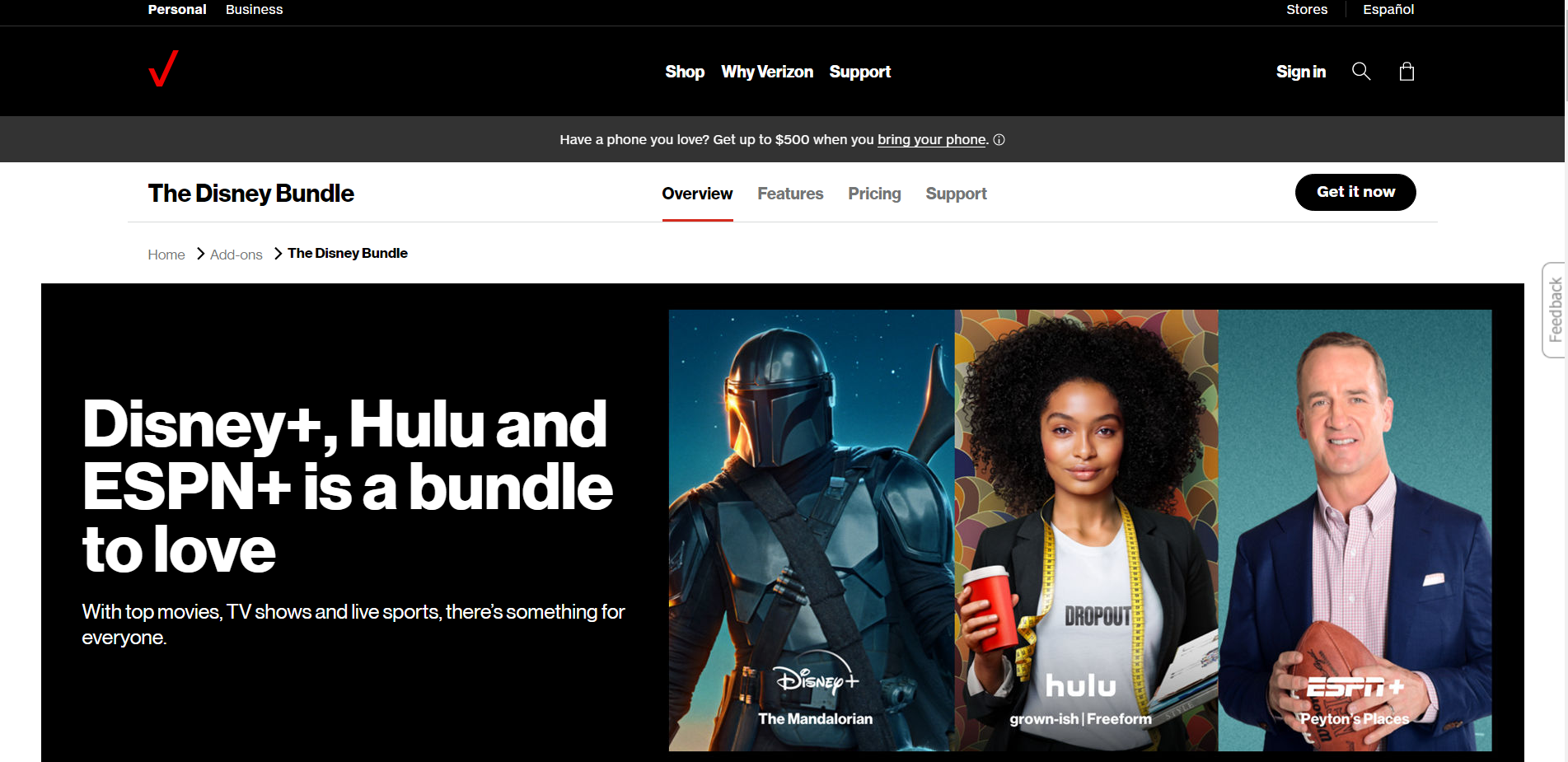 So Verizon offers Disney Bundle subscription offer to the subscribers for free (no additional payments), if you are already subscribers of 5G Get More or 5G Play More plans. There are several way to get or upgrade your Disney Bundle through Verizon.
---
Why is my Verizon Disney bundle Hulu not working?
Disney bundle has three offers you can subscribe to. They are
Hulu, Disney+ and ESPN+ for $13.99/month
(No Ads) Hulu, Disney+ and ESPN+ for 19.99/month
Hulu + Live TV, Disney+ and ESPN+ for $69.99/month
Verizon offers the Disney bundle for people who are eligible and for them who are not too. If you are eligible you will have it for free.
But, if you aren't eligible and still want it – you can go to the add-ons in the My Verizon and add it from there.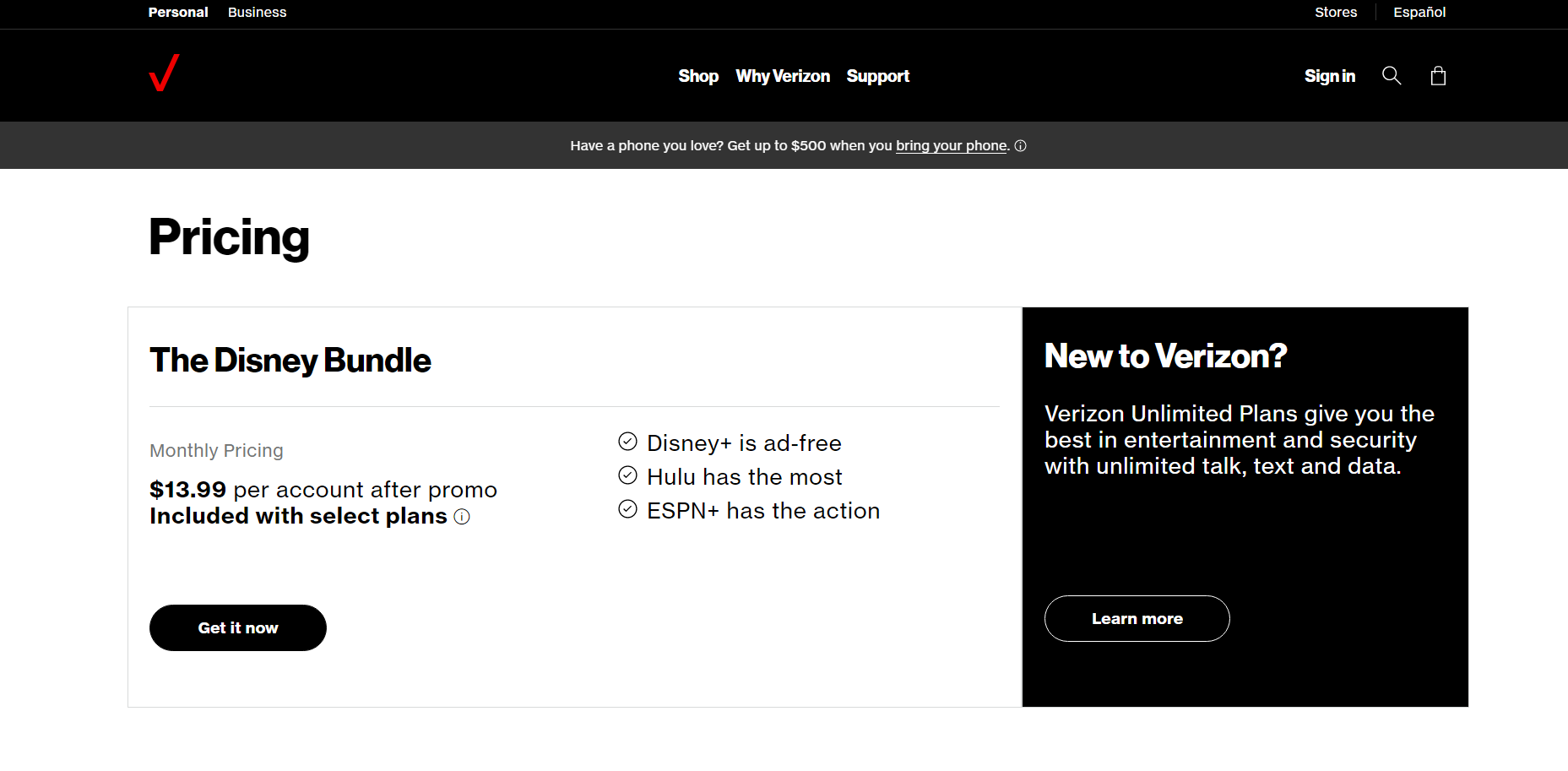 So if your Hulu is not working and others are working normally, ensure that you are using the same email address which you have used for Verizon, Disney and ESPN.
Also check that you don't already have a Hulu account activated on your account. Because, you would have to cancel that subscription, to activate the one bought from Verizon.
The methods to fix your Hulu account are mentioned in the next section.
---
How to fix Verizon Disney Bundle Hulu not working?
Here are a few steps to fix your Hulu from Disney Bundle, purchased through Verizon.
Step 1 – Check Hulu email address
For your Hulu account to work, you need to login with the same credentials used for activating your Disney bundle through Verizon.
To access the Hulu which is purchased from Verizon, this is mandatory. Otherwise, you would have a tough time because the other account you tried to login with, is not the one used for Verizon and the Disney bundle.
If you already have a Hulu account on your device, log out of it and then access the account you paid for from Verizon. Because, it is not possible to run both of the accounts on the same device.
---
Step 2 – Check Hulu server status
Servers for popular websites get a lot of traffic (users accessing a website).
Servers might not be able to handle a lot of users visiting the website at the same moment.
At that moment, the website breaks down (will not be functional). So, these servers are updated frequently to prevent this problem.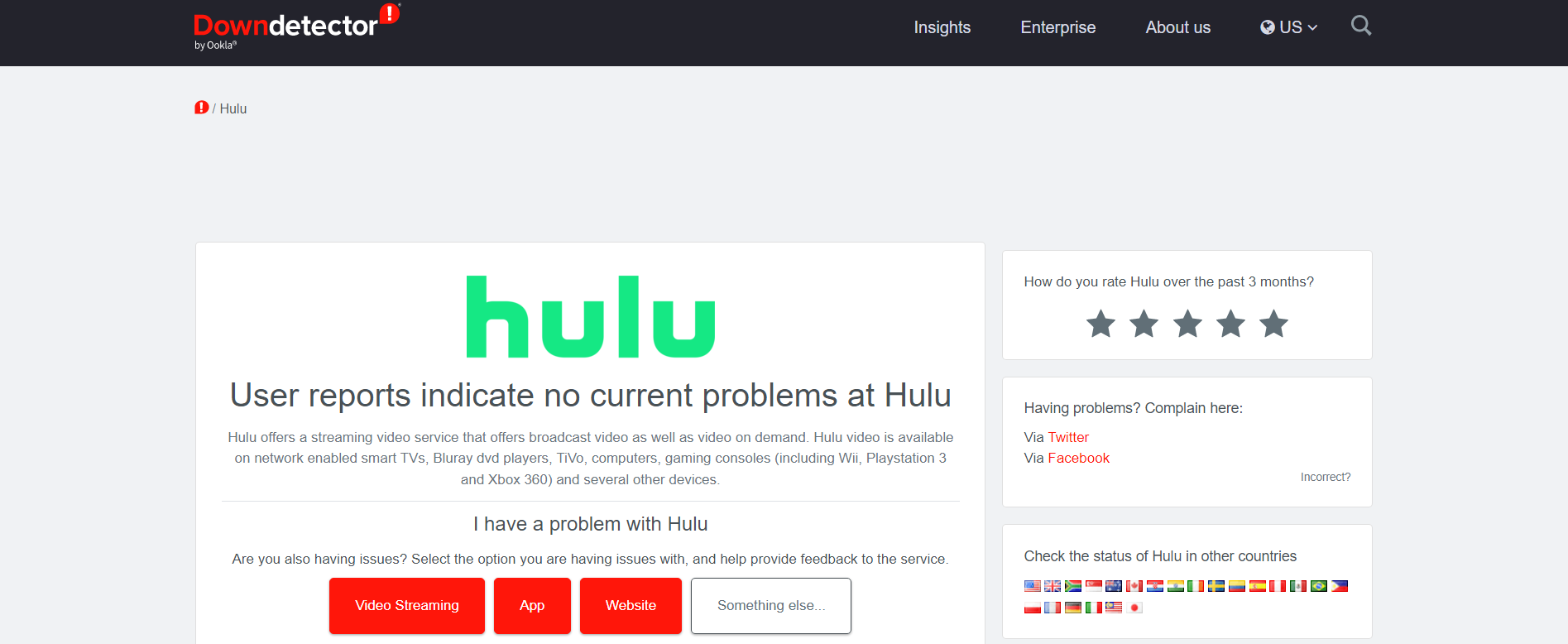 If ESPN and Disney+ are working without any problems and there is only problem with your Hulu account, it is time to check its server status.
Visit www.downdetector.com.
Type Hulu and enter.
You will be displayed its current status and the last outage reports.
If the server is down, try opening Hulu after a while.
---
Step 3 – Clear cache for Hulu
Cache is the data stored (from previous interactions) by an application, for processing later requests of user faster.
This will increase the speed the app responds to you, but a lot of cache will cause your application to malfunction. Because, the cache takes up unnecessary load on the application.
If all the applications included in the Disney bundle are working normally and Hulu is the only one causing the issue, try to clear its cache.
Visit the settings on your device.
Select applications and find Hulu.
After selecting Hulu, go to storage and clear cache.
---
Step 4 – Contact Hulu Help Center
Even though Hulu is part of the Disney bundle, it is its own separate application with a dedicated customer support page (https://help.hulu.com/s/).
Hulu support will let you get some hands-on support to your problem.
You can contact a customer support executive through their website and they will get your application to work as usual.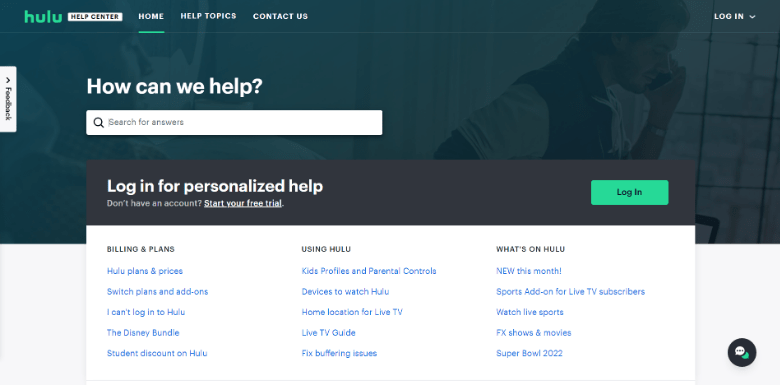 ---
Step 5 – Contact Verizon Support
Verizon is where the Disney bundle is billed from. So, if you have problems with your Hulu account you can also contact their customer support to resolve your problem.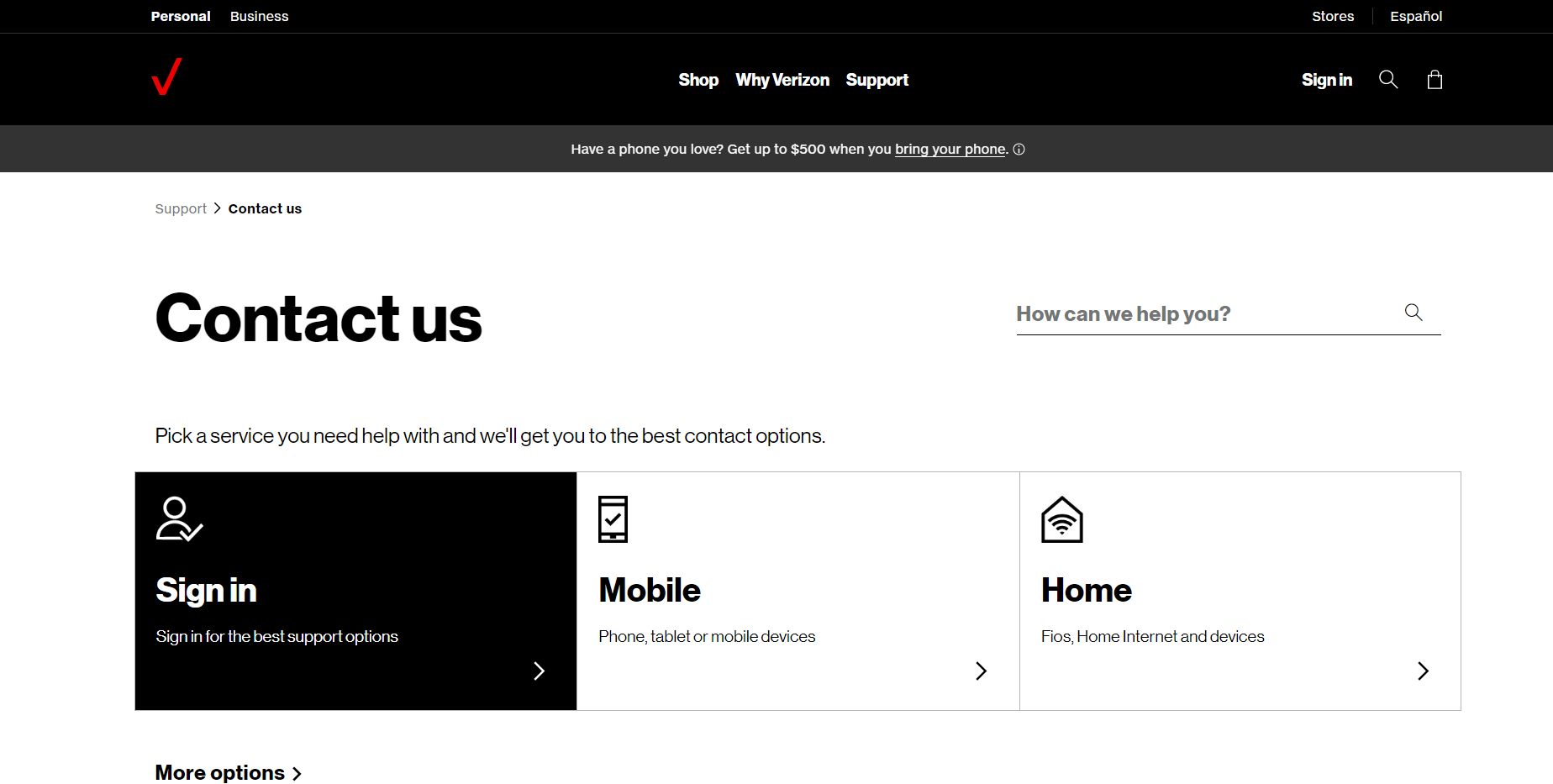 There are several categories available on the website, depending on your problem. Select the problem that is similar to yours or type in a keyword in the support website (https://www.verizon.com/support).
Also, there are several options for you to contact them or them to contact you. You can chat with a customer executive or you can call them or they will call you.
So, choose the one you are comfortable with and let them help you solve your problem.
---
How do I activate Hulu with Disney bundle Verizon?
Once you purchase any one of the Hulu Bundles offered with Verizon, all you have to do is login to their respective apps and login. And make sure that the account used to purchase the Disney bundle is what you have to use to login.
A couple of points to remember before you handle your Disney Bundle bought with Verizon are mentioned below.
It offers the Disney bundle for free (no additional cost) for people who have already subscribed to their 5G Get More or 5G Play More.
If you already possess a Disney account bought from Disney, then once you purchase the Disney bundle through Verizon it will be updated to your account. If you purchase from Hulu or any other third-party companies like Amazon or Roku, it will not get updated. You have to manually cancel or leave the previous account or contact support to guide you.
The above point is the same for ESPN account. Any subscription to ESPN+ from ESPN app itself, will get updated if you buy the bundle through Verizon. Any other type of purchases to buy Disney Bundle from Hulu or third-party apps like Roku or Amazon, will not get updated. And you will have to contact support or cancel previous subscription.
If you have a Hulu account or have bought Disney bundle from Hulu. You will have to cancel your previous subscription and use the subscription bought from Verizon to activate Hulu.
---
FAQs
Q1. I have a Disney+ account that has been bought from Amazon. How should I proceed with the Disney Bundle bought from Verizon?
Since you already have a Disney+ account, you will get a mail which gives you instructions on how to proceed with your account once you buy the Disney Bundle. Once you follow those instructions you will have found the solutions , without loosing any subscription.
Q2. What is the last date to avail the Disney bundle opportunity from Verizon?
31st May is the last date to sign up for the Disney bundle offered by Verizon. The time is given until midnight, so make sure to grab that opportunity while you can at the Verizon website.
Q3. Is it necessary to download separate applications to access the Disney bundle?
Yes. It is necessary to download all the three apps – Disney+, Hulu and ESPN+. Because, Disney did not create a single application to access content from all the three applications as of now. So, keep your fingers crossed for such an application. Until then watch the content in their respective apps.
---
Final Words
This article cover three of the most popular things Verizon, Disney and Hulu. We get to know a little bit about all of them and their features. Also, we get to know about the deal offered by Verizon related to the Disney bundle.
Then we discuss the main issue this article deals with, "Why is my Verizon Disney bundle Hulu not working?". The answer is simple, make sure that the email address you used while buying the Disney bundle on Verizon matches the one you use for Hulu login.
To fix the Hulu not working issue we can check the email address, check the server status, clear cache for the Hulu application. We can also contact the Hulu support or Verizon support, because that is where the Disney bundle has been bought.
We also have a few frequently asked questions at the end. If you have any queries please leave them in the comments section down below.
Thank you!
---
Further Reading: 
How to Fix Hulu videos not playing?
[Solved] Why can't I watch Hulu on my laptop?
[FIXED] "Your account does not have access to the HULU application"
[Fixed] Sprint Hulu not working (2022)
[Fixed] Why does Hulu say I am not at home?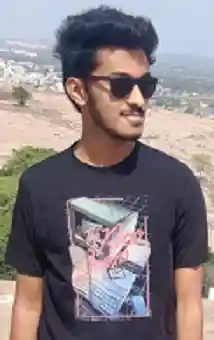 Sri Sahith is a B.Tech graduate specializing in Electronics and Communication. He writes articles by ensuring attention to detail. Any kind of technical revelation or news is his jam. Writing and technology are the things he is most passionate about and you can see it in his articles. Also, he loves to read books and talk about them for hours together.