Is your Plex always buffering? Do you want to know how to fix Plex buffering on a local network? Read on to know all about it.
So, let's get started.
Plex is an Over-the-top media service (OTT) or a streaming service. In contrast to the whole plethora of  OTT services we know, Plex is freemium software. It is available on multiple devices as an application and also can accessed through a web browser.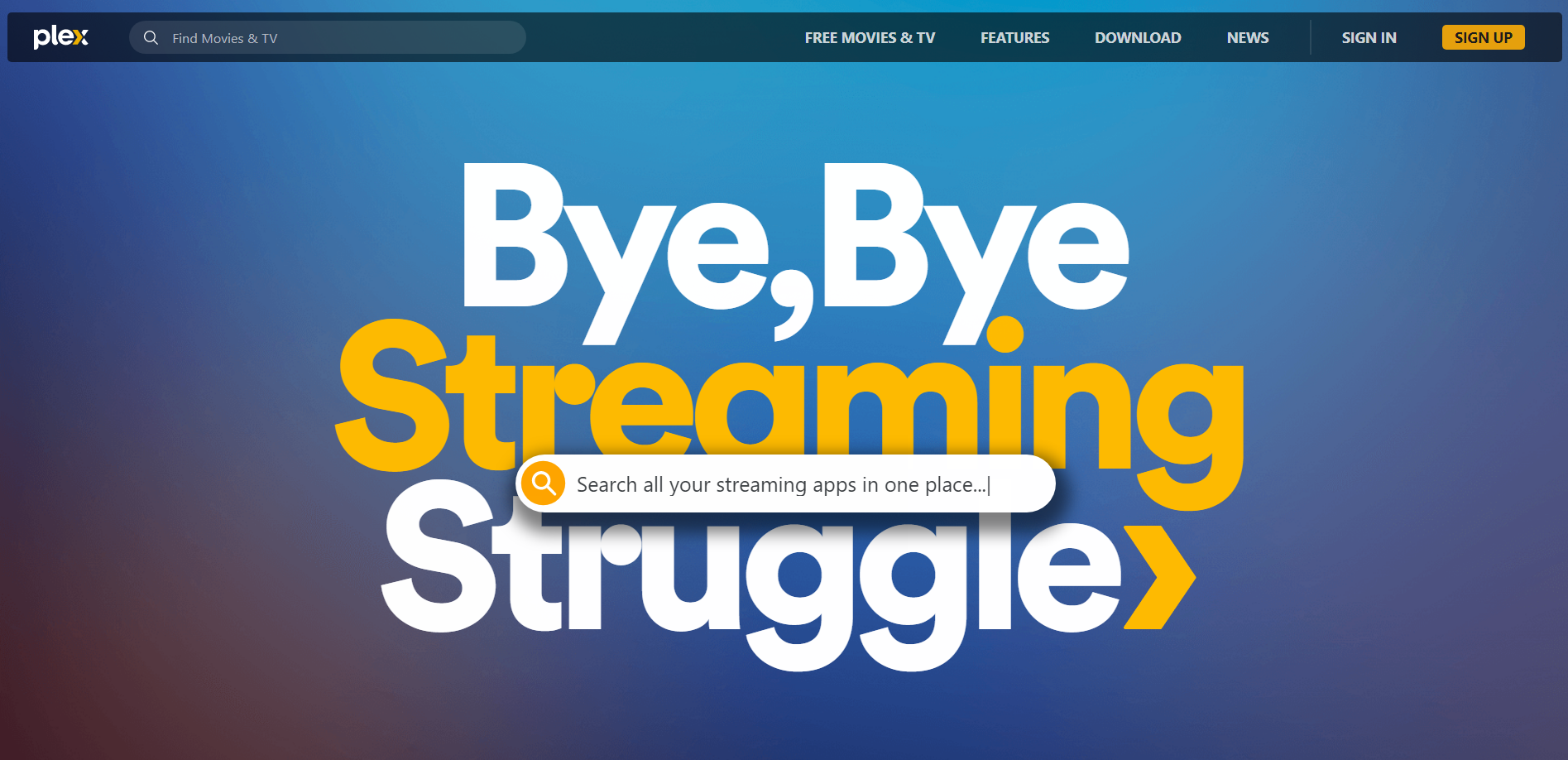 Freemium is the amalgamation of the words free and premium. This means that the software or the base product is free, but additional features will have to be bought to be accessed.
Plex is an ad-supported video on demand (AVOD) software. That means the content offered to you is free, but you need to watch adverts (ads sponsor your viewing). The content is obtained from various studios and production houses such as MGM, Legendary, Warner Bros, Lionsgate to name a few. It claims to have more than 20000 titles.
The content on Plex is region based. This means that the content available there is unique to every location. Plex offers service to more than 200 countries. Wherein, some of them are also provided with live TV channels from regional providers.
Unlike other OTT services, Plex allows you to play your on media available on your device. This is such a rare thing for a media service to do. This player allows a lot of video file types, so you will be able to play it on the device with Plex.
So, if you are trying to cut the cord and join in on the streaming service hype, Plex is your pick. With multiple free movies, TV shows and live TV channels for free, Plex is the best option.
---
Why does Plex keep buffering?
Buffering is simply the loading of partial content when you are low on network speed. Unlike loading, which will load the whole thing for you. If you are having buffering problems then there are a lot of reasons which cause it. Main one being a network issue.
Buffering depends on the load on your device and your network. If you have a bunch of devices connected to the same network, then there will be buffering or loading or stoppage of the thing you are trying to view.
Also, if there is a lot of pent up RAM (Random-access memory) on your device it is recommended to clear it once in awhile. Restarting your device will clear cache, unnecessary data and RAM so that applications work properly without any lag. RAM can also be cleared from the setting on your device in storage and memory.
If Plex keeps buffering while playing content, then the issue could be with the network you are using. A slower network will cause buffering frequently and the media on Plex will not be able to run smoothly.
One way to fix this is to upgrade your network. Other ways are reducing your video quality, checking the device where the content is being streamed and check it with Plex streaming requirements.
Plex needs network to run properly. It needs a certain network speed so that you can enjoy viewing without breaks. Also, the device should be compatible with the Plex software. If it does not match the streaming criteria, then Plex keeps buffering and cannot play any content.
---
How to Fix Plex buffering on local network?
Let us take a look at some of the methods which fix buffering on your local network. Try any method which you think will solve your problem.
Step 1 – Check your internet connectivity
Internet connection is a must for you to enjoy a hassle-free streaming experience. If your streaming speed is less, then you will have an issue with buffering.
Visit www.fast.com and check the speed of your network.
If your network is slow, it is recommended to upgrade your network to enjoy seamless streaming.
---
Step 2 – Reduce Plex streaming quality
Plex default streaming quality is 720p. But, if your network is slower and cannot handle such quality the content will keep buffering. This will continue till you upgrade your network.
If you reduce your streaming quality to 480p or 360p you might get a faster response from the server and it will allow you to run the content smoothly. You will get a no-buffer streaming but at the stake of quality.
---
Step 3 – Check Plex system requirements
Plex has certain system requirements that need to be met. If you do not have a system that does not meet its requirements then Plex will not be working as intended.
The systems that are supported as listed below.
Android 6.0 and up.
iOS 14.5 or later
Windows 7 or newer versions with processor Intel core i3 or faster.
OS X or macOS 10.9 or newer.
You can check the full requirements at https://support.plex.tv/articles/200375666-plex-media-server-requirements/. Check the list and upgrade your software or hardware depending on the requirements and you can play your content without any problem.
---
Step 4 – Update Plex software
Older versions of any software do not give you their full potential. Some software developers program the apps so that they do not work if the updates are not installed. It keeps popping up update notifications.
So, it is recommended to always check the updates for the software frequently. One exception being the website for Plex, because website does not need any updates
Visit the respective application store on your device and search for Plex. If you find any new updates for Plex, install it and any problems with the app will be gone.
---
Step 5 – Check if Plex is running on other devices
Too many simultaneous streams on Plex from the same user on different devices will not be possible on Plex. You should keep in mind that Plex is a free software and already has given a lot of features for free. Before you start a stream on a particular device, check whether there is another stream running from your account on a different device.
The simultaneous streams that Plex allows depends on your device, bandwidth and also an added bonus if you have Plex Pass.
---
Step 6 – Refresh Plex
Refreshing Plex will clear the caches, cookies, temporary data and give you an updated connection to the Plex server.
If you are using Plex as an application, close the application and clear the cache or data in the settings of your device.
If you are using a website, refresh the page and everything should be alright.
---
Step 7 – Plex Support
Even after trying different kinds of methods if you are unable to solve the buffering problem, it is time to seek some professional help. Check the Plex Support website (https://support.plex.tv/articles/).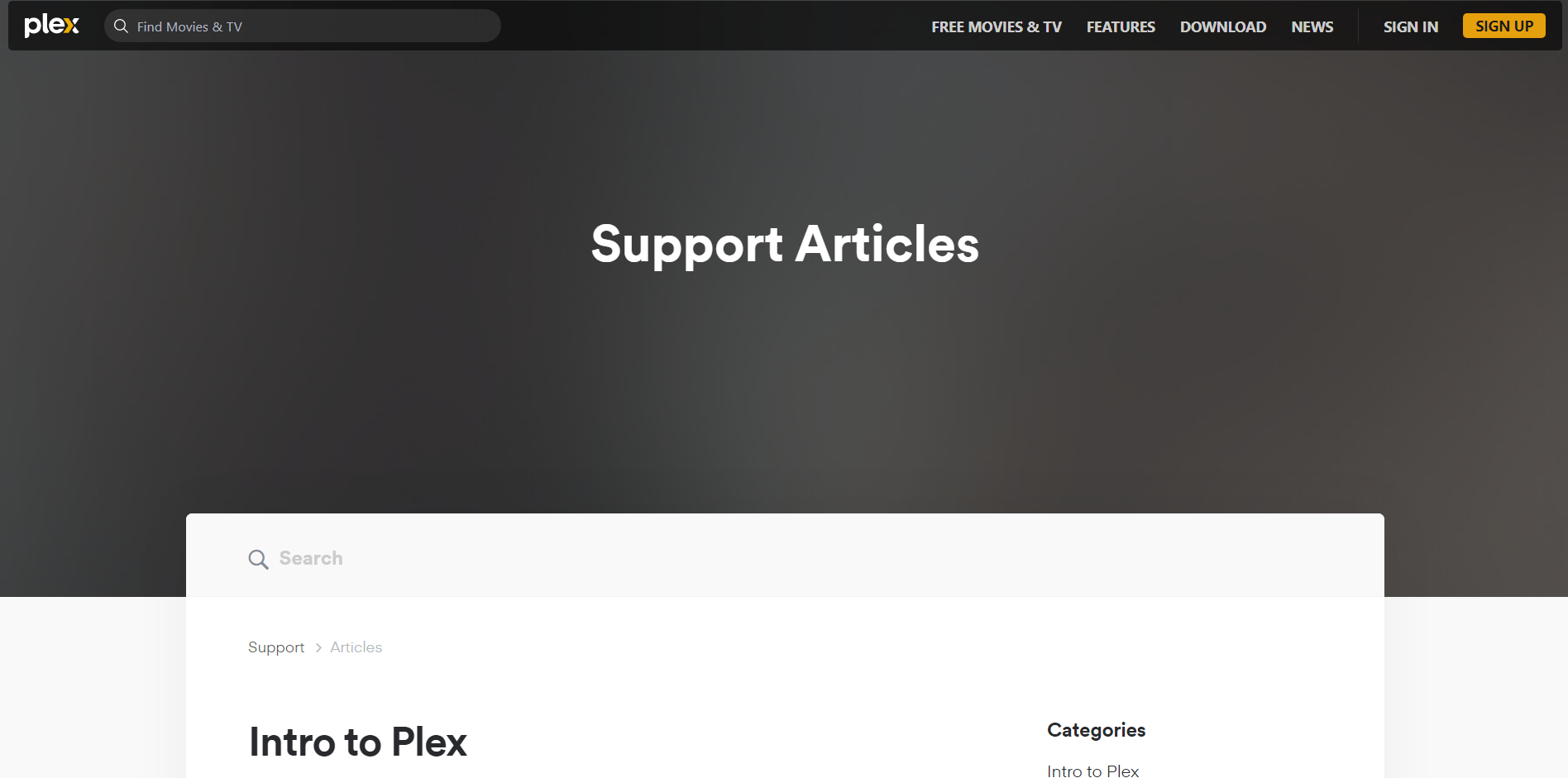 There are various guides available on the website which can help beginners with a lot of items on Plex. In addition, there are various frequently asked questions covering a lot of topics.
Type a keyword in the search box and find the answer to your query. Otherwise, you can choose the topic in the categories listed and find information and details from professionals in Plex.
---
FAQs
1. Why does Plex keep buffering even for my own media content?
A. Plex does not support playback on all devices and software. You should check with the Plex media server requirements website, to see if your device meets the requirements. If the media content you are trying to play does not match the video file formats which are supported on the Plex media server, then you can try using other file formats to play it on Plex.
2. Why does Plex stop the stream suddenly and keep buffering?
A. Plex media server needs a certain network speed so that you can enjoy content without any buffering or gaps in the playback. If you think you have a problem with your network speed it is better to upgrade it or continue streaming at lower quality.
3. Are there any other methods to fix buffering on Plex?
A. If you have tried all the possible methods available to fix buffering, you can check out the Plex support page for queries from developers working at Plex. Visit https://support.plex.tv/articles/ and you will find answers to your queries.
---
SEE ALSO: [Fixed] Plex couldn't create the playback session for this item
---
Final Words
Plex is a freemium Over-the-top (OTT) media service with live TV channels and more than 20000 titles to keep you entertained.
This article gives you a brief introduction to Plex and its various unique features. Then we get to know the real reason behind "Why Plex keeps buffering?". The main reason among many is to check your network connection. It need a certain speed to meet your streaming needs.
The fixes for Plex buffering can be removed by upgrading your network connection, reduce streaming quality, check simultaneous streams, check streaming quality, check system requirements, refresh and update your Plex software (for applications only).
At last, we have some frequently asked question (FAQs section) where there are some common questions asked by Plex users. If you have ay queries related to Plex, feel free to ask your questions in the comments section down below.
Thank you!
---
Further Reading:
Fix : Plex not using GPU for transcoding
[4 Methods] How to fix Plex media server not opening on PC.
Fix Plex trailers not working (2022)
[Fixed] Why do I get PLEX: 'The server is not powerful enough' error?
[6 Ways] Fix Plex Not Working On Firestick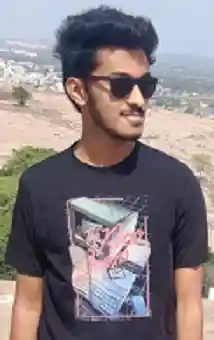 Sri Sahith is a B.Tech graduate specializing in Electronics and Communication. He writes articles by ensuring attention to detail. Any kind of technical revelation or news is his jam. Writing and technology are the things he is most passionate about and you can see it in his articles. Also, he loves to read books and talk about them for hours together.
---
Stay connected with us for the latest updates! Follow us on Telegram and Twitter to join our vibrant community and never miss out on any exciting content."