Instagram, as we all know is a fantastic app when it comes to interaction via media. There are just so many options and methods to use with media that we would never be bored of it. One of them is Reels, but unfortunately, a problem we face with it is Reels getting no views after we post them.
Ever since the Reels were introduced to Instagram it has gained a lot of popularity. Most videos people post are in Reels for the views. Disappointment is evident when we don't happen to get views on our Reels. Here I will be talking about ways you can get views on your Reels video.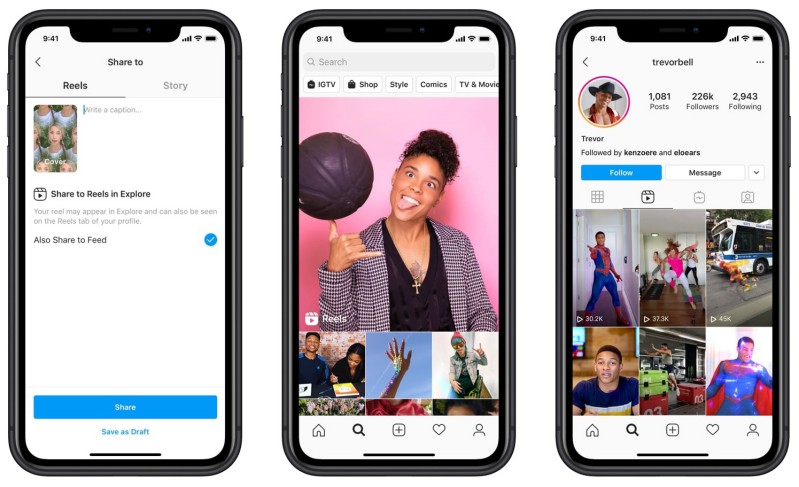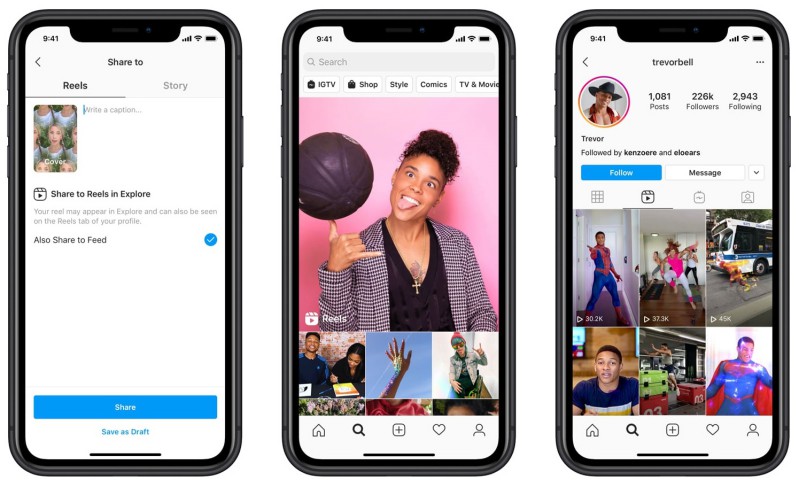 How to create & watch Reels video?
Before we talk about how to increase views on Reels videos, we need to know how to create and watch Reels. Both the process of creating and watching Reels is quite easy as you would see.
To create an Instagram Reel you would need to head to your Profile page. From there select the square icon with a + on it. Instagram would ask you what you would like to create. Posts, Story, Reels, etc are some of the few options. Click on Reel and you would be taken to the Reels screen. There you can record a video normally. Afterward, you can add texts, or stickers, or various others things. You can find the options for these on the side toolbar on the same screen. So this is how you make a Reels video.
Watching Reels is even easier. All you need to do is click on the video reel icon in the middle of the toolbar Instagram has on the bottom. If you feel like watching a specific video then search it by the name or hashtags. Most popular videos are generally featured first if you do not search for anything.
---
ALSO SEE: How to save other people's photos from Instagram
---
How to fix Reels getting no views on Instagram?
So you have made an interesting video. You also know how to watch them. Maybe you even posted it but it garnered a very less amount of views. And it feels bad because we all post things with lots of positivity. Do not worry, there is a lot we can do to improve the views. And I promise this does not involve those fishy apps which promise free followers, views, and likes.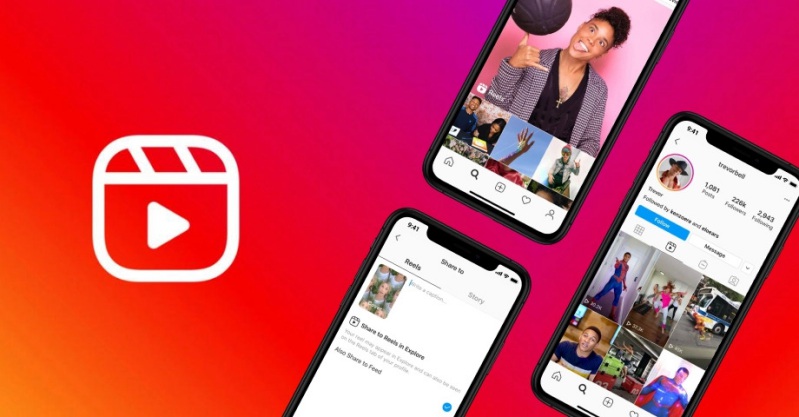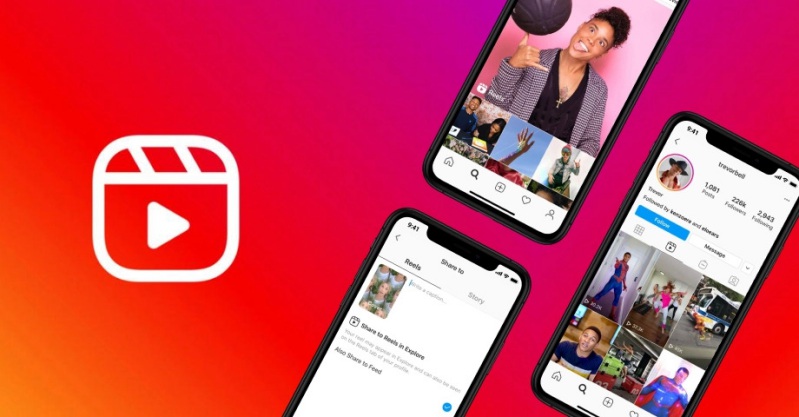 1. Appropriate Hashtags:
We all know how important hashtags are, and this is the first trick you need to master. Knowing which hashtags to use in your video determines who would receive your content. And that affects your views. Always use appropriate hashtags. Never use other hashtags just because they are more popular. It would lead to uninterested viewers.
---
2. Trending Hashtags and Content:
The second thing to note is to keep an eye on which hashtags are trending. If possible try to use them, but only if the video relates! The goal here is to create the video in a way so it covers those hashtags in some way. You can also focus on what content is trending. People tend to watch more content related to it. Stay tuned about the latest games, the new songs, popular memes. Including any of these would help gain lots of views.
---
3. Digital Trend:
Even the name of hashtags changes with time a place. If you want to make a Reel on a song, put SongReels as a hashtag if it works better than just Song. Things always change when it comes to digital media and you would need to check out which one gathers you more audience.
---
4. Curious Covers:
Always use covers or thumbnails which generate curiosity. If you have seen a movie thumbnail you know how they manage to show relevant info without revealing any plots. Use the same method to showcase important things but without revealing the content. There are a lot of ways you can make good covers. Apps like Canvas are available on a wide variety of OS and are very useful.
---
MUST READ: How to get moving images on Reels (Instagram)
---
5. Great Captions:
Good captions serve two functions. One is to generate curiosity of the user and excite them about the content. The second is to be a good way for getting found out through a search. A caption that is quite good but too complex would be ineffective, as viewers are less likely to search for something that long and specific. Keep captions short, easy to search, and creative.
---
6. Post timings:
In most cases, the majority of your viewers would be from your time zone or country. That is if you're not a global-level celebrity in which case the scenario is different. This is why it is important to time your posts. For instance, if you post at 4 in the morning, it would get lost in the Reels timeline before people can even see it. To be honest, even global celebrities keep care of this too, even though they have viewers all around the world. Their method is just a tad bit more complex than we are discussing right now.
---
7. Stories for Success:
Whenever you get views in a large amount say, 3k views, make sure to post it on your story. Milestones like these would show your followers that you have been posting quality content. In return, they would be more interested in watching your Reels. You can also make use of advertisements if you have some money to spend. These would help you get more views but remember to be precise and go for a targeted group of viewers. Targetting all kinds of audiences would lead to fewer views as the content would seem less specific.
---
SEE ALSO: (2021) Top 10 Best Filters for Reels (Instagram)
---
8. Have Patience:
I know this is not a trick you would consider to be helpful but good things come to those who wait. There is a lot of competition on Reels. You would need time to establish your image and then to let people know the constant quality of Reels you deliver. It would be very fruitful for you in the long run.
---
Conclusion:
In this article, we discussed many ways to get views on Instagram Reels. Hopefully, you found this article helpful. If you want to check more reel-related content, don't forget to click here!
---
Further Reading:
10 Methods to add text on Reels (Instagram)
How to get moving images on Reels (Instagram)
20 apps to tell you who views your Instagram
How to tag friends in Reels (Instagram)
How to delete Reels draft on Instagram
Fix: Instagram Reels bad quality after Upload
---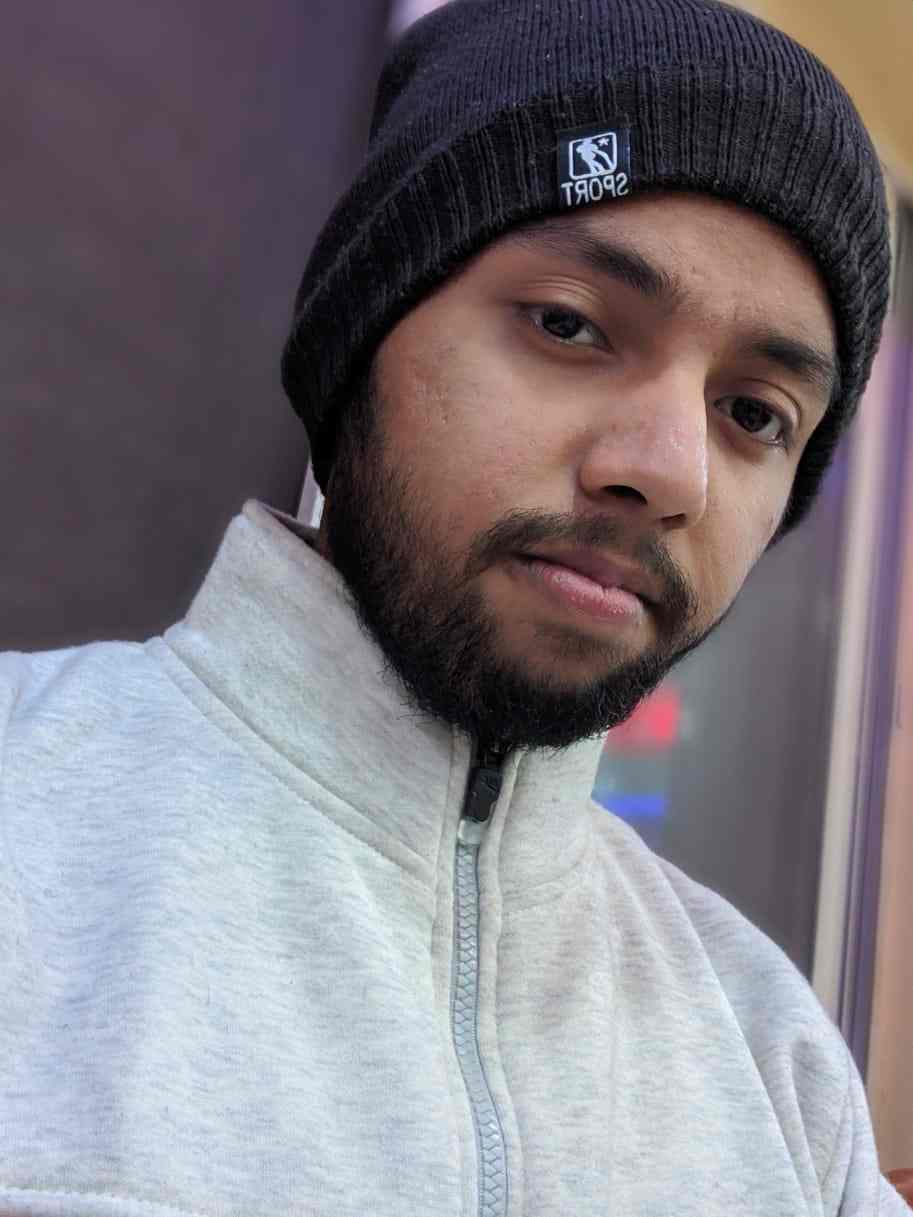 For someone who is a Medical School student, you certainly did not expect me to be here. But here I am, due to my fondness for technology, games and science. There is just something really sweet about technology that has helped in binding us together, so it is not surprising that I love to talk about it. And with the same technology, you could connect with me easily, so feel free to!