Hello to everyone. I welcome you to another post on Instagram Reels. As the popularity of Instagram's latest feature Reels increases, users are starting to look for more and more functionality. Recently you might have been interested in knowing how to tag friends in Reels. This is one of the fun features that we are going to talk about today.
Instagram is working hard on bringing Reels up to the expectations for its users. It is quite hard to maintain such a fast pace. But we can all agree Instagram is doing a great job at introducing new methods and features all the time for Reels. In this article, I will tell why mentions and tags are necessary and how to apply them. If you need more tips and guides, be on the lookout for various Reels related article links!
What is tag or mention feature in Instagram?
Broadly speaking you already understand what this feature does. Not only is it clear to understand by its name, but you have also probably used it before. The mention features provide a way to tag or 'notify' the users of a post or media you have mentioned them in.
The mention feature of Instagram works especially with users who have their profile on public mode. You also need to be able to follow them if you want to mention them in stories with if appearing in the direct messages.


The rest of the mentions, such as in a post can be directly accessed by your like and follower history tab. It is basically the heart icon next to your profile picture in the bottom toolbar of Instagram app.
How to tag friends in Reels on Instagram
Tagging friends on Instagram Reels is an easy thing to do. There are quite a few ways to tag people in your Instagram Reels, which I would be discussing in steps. In the meanwhile check out how to avoid bad quality Reels when uploading them.
Steps to tag people using Description or comment
Step 1: Open Instagram and head to the Reels section and click on the Camera icon.


---

Step 2: You would find yourself on the Reels Creation page.  Click the record button and record a video for Reels.


---

Step 3: After you have edited the video and ready to upload it as a Reel, click on the proceed button and you would find yourself on the description page.


---

Step 4: Here, put the username of the person you would like to mention and click on upload.


---
Steps to tag people using Tag People option
Step 1: The steps are almost same, but the last would differ by a little bit. First of all, like earlier you should head to Reels Page on Instagram.


---

Step 2: Click on the camera icon to go to the Video recording page. From there, record a video appropriate for your Reel.


---

Step 3: Finish editing your Reel and when you are ready to upload it, click on the proceed button.


---

Step 4: Locate the 'Tag People' option under the description and click on it. Instagram would let you add usernames to the Reels video.


---

Step 5: Click on Upload when you performed all that is necessary.


---
You can also head your uploaded Reels and mention the users in the comment. The method works as good as the previous ones.
Conclusion:
In this article we discussed how to tag friends in Reels on Instagram. Hopefully, this article proved to be useful for you. You can check out the best Filters for Instagram Reels here!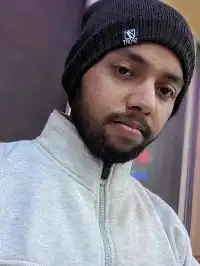 For someone who is a Medical School student, you certainly did not expect me to be here. But here I am, due to my fondness for technology, games and science. There is just something really sweet about technology that has helped in binding us together, so it is not surprising that I love to talk about it. And with the same technology, you could connect with me easily, so feel free to!
---
Stay connected with us for the latest updates! Follow us on Telegram and Twitter to join our vibrant community and never miss out on any exciting content."