We see a new modified version of WhatsApp being released quite often. You would rarely find them fit to use. However, some have established their name in terms of performance and usability. This topic is going to cover one such app, known as WhatsApp Plus. We would be looking at all sorts of questions including is WhatsApp Plus safe, what are its features, how to download it, and so on.
WhatsApp's popularity is growing day by day. You would be surprised to know it is used by more than a billion users everyday. That is a significant amount of users considering the population of the world is less than 8 billion. This has led to innovative ideas and modified versions of this application. While we discuss the 'plus' points of WhatsApp Plus, make sure to check out other links related to WhatsApp on our site too!
Is WhatsApp Plus different from WhatsApp? If so then how?
The answer to this question is both yes and no. Yes as it a modified application of the WhatsApp app, and provides more functionality. It is not available on the Play Store due to restrictions from Google as the app violated DMCA Policy. This means the app is indeed different from WhatsApp, or else it would not have been removed.
At the same time, the answer to this question is no because WhatsApp Plus is a clone of WhatsApp. It replicates all its functions while adding its own. Those functions cannot and are not provided by default in the original WhatsApp app.
So in this sense, WhatsApp Plus is an upgraded version of WhatsApp but could not be called WhatsApp itself as it is not officially accepted by the WhatsApp company. For the same reason, you cannot download WhatsApp Plus for Google's Play Store and would have to use our link or GBWhatsApp official website for secure and safe application download. We will talk more about this later on in the article.
Features of WhatsApp Plus
The first thing to talk about is the features provides in this clone WhatsApp app.
Themes and Customizability: There are more than 700 themes in this app. You do not have to go outside of the app to download them, besides they are so appealing to the eyes. You can also selectively customize the color and shape of each button and tab and everything. This provides a wide range of custom themes to make on your own if you love customizations.
More Emoticons: WhatsApp already had a tonne of emojis, but this takes it up a level providing even better and cooler emojis. WhatsApp Plus also uses emojis from the Hangouts app. However, the catch, as told by GBapps is that only the person at the receiving end who has WhatsApp Plus can view it. The emoticons would disappear for the normal WhatsApp user.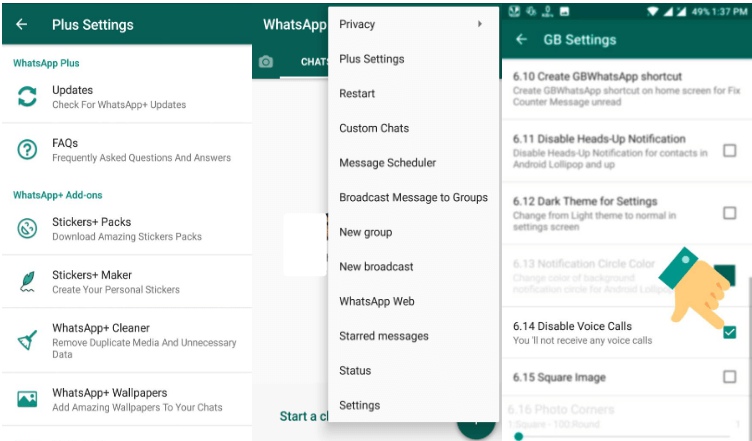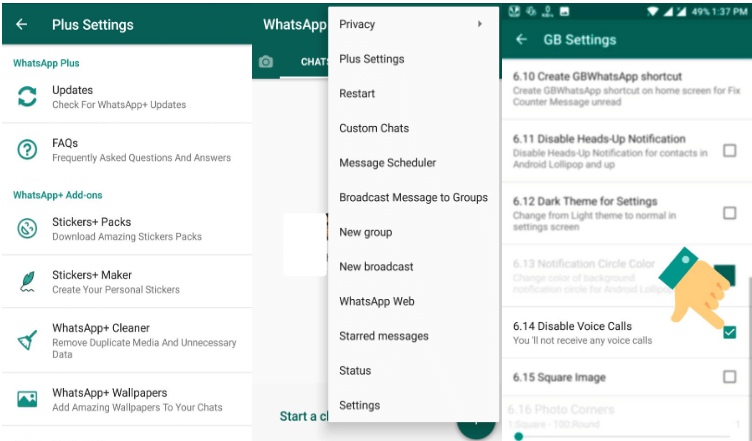 Hiding status: Now you can easily hide status and prevent people from messaging whenever you come online for some important task. You could not have found this feature on the actual WhatsApp app.
Advanced File Sharing option: This app supports file-sharing of size as large as 50Mb. You can also modify files from 2Mb to 50Mb. This is contrasting to the original app that does not contain any file modification feature at all.
Auto Reply: This feature enabled you to schedule messages for certain groups and people if you wish to. This feature is available on applications like Telegram by default but not on the original WhatsApp app.
History and Logs: This application allows you to log your actions and other potential events in the form of Logs. This feature is very helpful, even though the official WhatsApp application does not support it.
Font and Styles: There is a huge option to choose from when to comes to Fonts and styles in this app. You can choose whatever makes your app feel smoother and better!
Apart from this the WhatsApp Plus also features a tonne of wallpapers, Chat cleaners, and ways to hide your recording status from others.
---
Is WhatsApp Plus safe or not in 2021?
Over time this has become one of the most important questions in every field and sector. People are focusing more on their privacy so it is natural that you decided to ask this. While the app is managed by unofficial groups of developers and such people it is possible to slight privacy issues. There is a slight chance of compromise and hacking of this app as well.
Even then, the app has been working excellently with no news of compromise or hacking since its launch. It has even introduced the anti-ban feature to prevent you from getting detected or banned by WhatsApp for using this app.
I would dub this app as safe to use as long as you stay cautious and do not do anything that involves any large amounts of risk.
How to Install WhatsApp Plus on my phone
Installing WhatsApp Plus on your phone is very easy. However you might have been using the original WhatsApp on your phone earlier and this would lead to loss of data, so we are also going to include steps to backup your data so you can recover it.
Step 1: Open your original WhatsApp and head to settings. You can find the icon on the top right of WhatsApp.
---
Step 2: In settings go to 'Chats' then to Backup and Restore.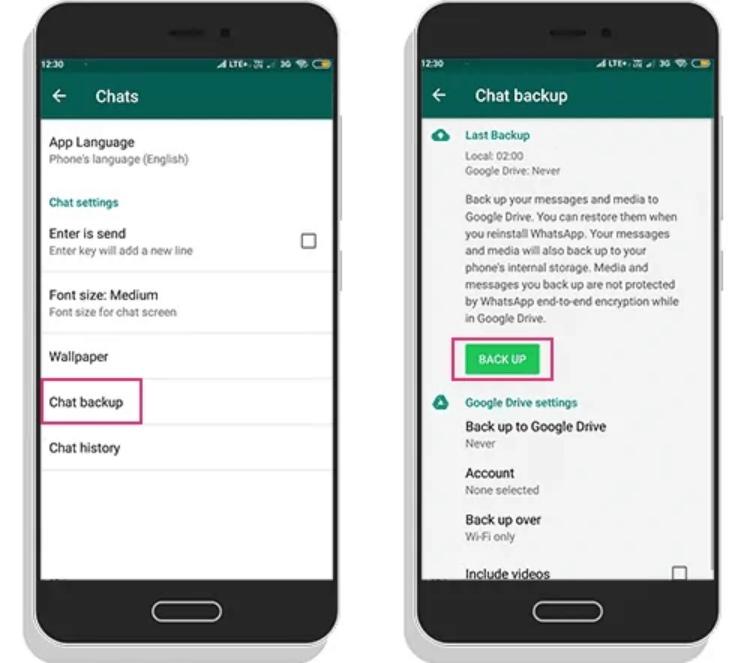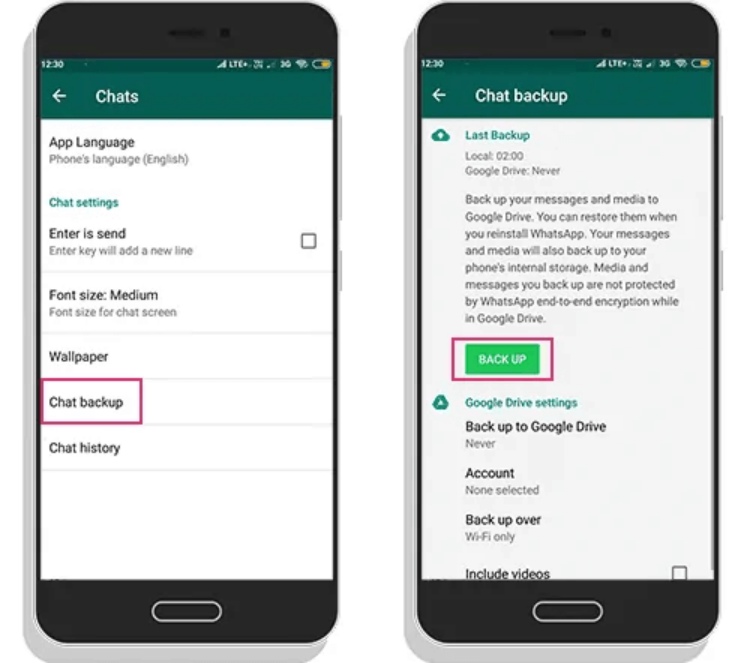 ---
Step 3: Here you can select your preferred Gmail account and click on Backup. Depending on how big your WhatsApp media size is, this can take quite some time.
---
Step 4: After the backup finishes, download the WhatsApp Plus app. You can also go to GBapps official website to do the same.
---
Step 5: When you click on install you would be prompted to enable 'Uninstall from Unknown Sources'. Enable it and proceed with the installation. This should replace your WhatsApp.
---
Step 6: You can open the installed app click on restore and choose the correct Gmail account. Now you are all set to use the app!
---
Conclusion:
In this article we focused on how to install WhatsApp Plus, is it still safe in 2021 and its features. I hope this article proved used for you!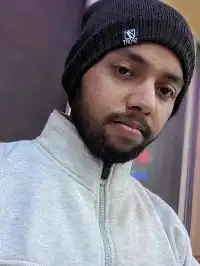 For someone who is a Medical School student, you certainly did not expect me to be here. But here I am, due to my fondness for technology, games and science. There is just something really sweet about technology that has helped in binding us together, so it is not surprising that I love to talk about it. And with the same technology, you could connect with me easily, so feel free to!