We all know Instagram is the king of Social Media apps when it comes to interaction using media. After all, it is one of the few apps which provides us with options for images, stories, Reels and so much more. Talking about Reels, you might have felt the need to add text on Reels sometimes.
Instagram might have a lot of features, but it cannot provide us with everything. That is why we have to come up with certain ideas of our own sometimes. In this article, we will take a look at ways to add text on Reels on Instagram.
How to make Reels on Instagram?
Before we dive into how to add text on Reels, we need to learn how to make Reels. Creating Reels on Instagram is quite easy as you will see. To create a Reel you would first need to head to your Instagram Profile page. From there tap on the + icon on the top right side of the app. Then select 'Reels' in the options menu and you will find yourself on the Reels screen. You can hold the circular record button to record your Reel video.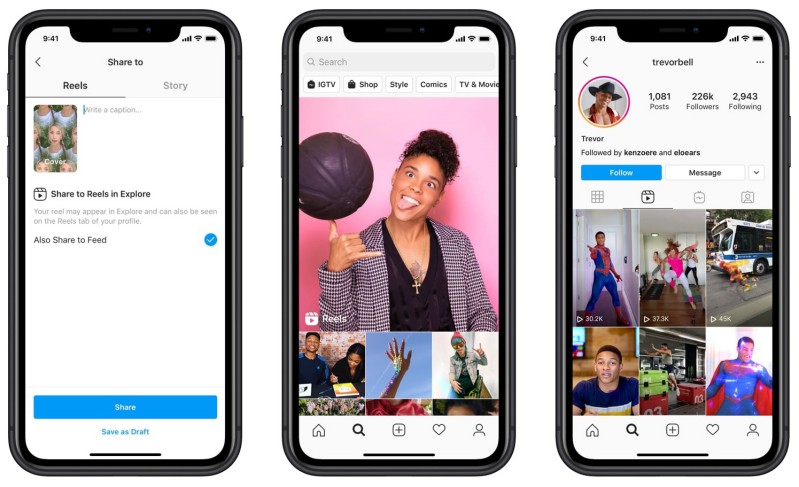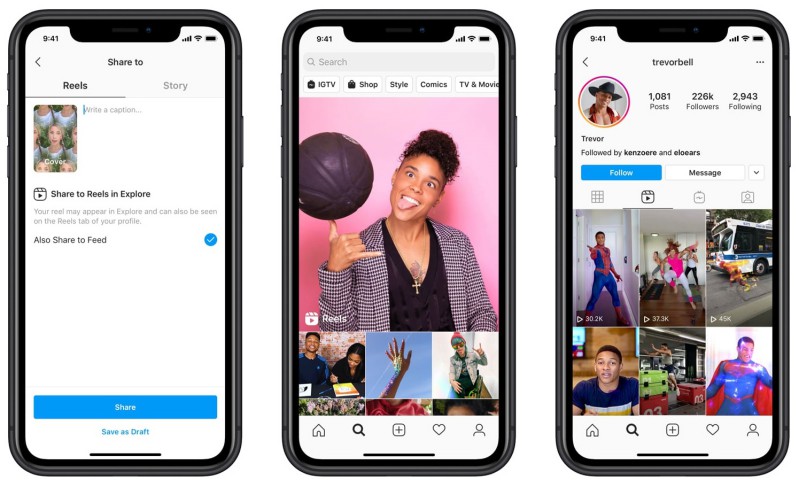 Another way to reach the Reels screen is to click on the video icon in the center of the Instagram toolbar. It is a strip containing options such as timeline, profile, Reels, etc at the bottom of the app. You will be taken to the Reels page where you can watch all the Reels people post. If you click on the + on the top right side, you would end up on the Reels creating screen as mentioned above. The next steps are the same as described earlier.
How to add text on Reels in Instagram:
Here we would be talking about a few ways to add text to Instagram Reels. While there are more than 5 options to choose from, you can make your choice based on the operating system you have and how much customization you need over the text you add.
1. Instagram text addition option: I understand you might be knowing this already, besides the Instagram text addition option is very basic. Nonetheless, it provides us with options to achieve our goal. If we do not want an extensively modified text, this option is the best way to go given its ease of usability. If you need to use it, you will find it right in the toolbar after you record your Reels video along with other options.
---
2. BeeCut: This software, created for the Windows OS does a wonderful job of adding texts. While it can do a lot more such as transition effects, our main goal is the addition of text. Once you install this software, you can choose portrait mode (9:16 option) and import your video. Thereafter you can add texts and modify the size, font, and color, etc. When you have finished adding the text you can export the video and post it as a reel on Instagram.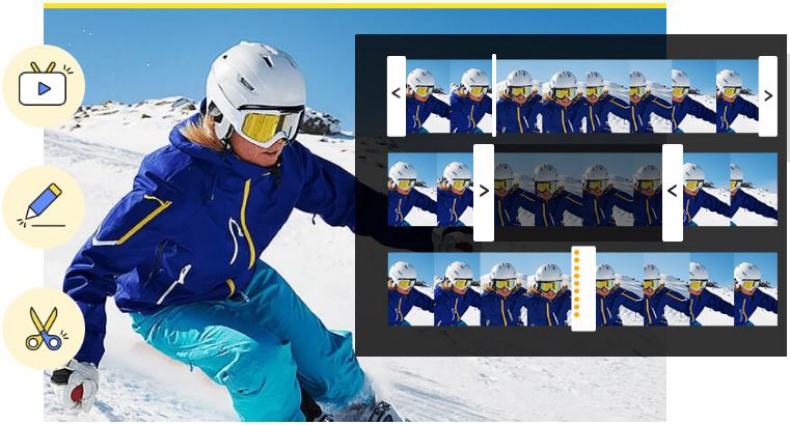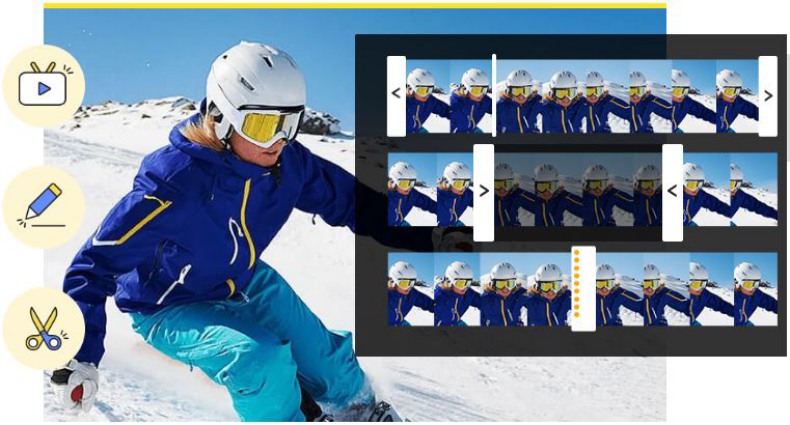 ---
3. Apowersoft Watermark Remover: I know you are wondering why a watermark tool is in this category. But the tool also comes packed with a watermarking option, and if you know Apowersoft then you likely know they are very good with user-friendly software. The software, made for Windows is very easy to use. Once you open it, you can select the watermark addition option and select the video to apply it on. Then click on 'Add Text' and once you're done setting the text up, click on Convert. It will process the video and it would be ready for posting.
---
4. Video Editor and Video Maker: If you happen to be on an Android system instead, this app has got you covered. After you download it, the 'Edit video' option would help you select the desired video. The text tab under Text and fx would help you create a text. You can also customize it if you prefer to. Once you hit the Save button after you finish, your video will be ready.
---
5. Text on Video: This is another simple to use Android app I found on the Play store. The interface is quite simple. Once you install it, all you need to do is select the video. Then you can click on the T+ icon and add texts, modify them all you want as well. Then simply finish by clicking on save and the new video would be saved into your phone!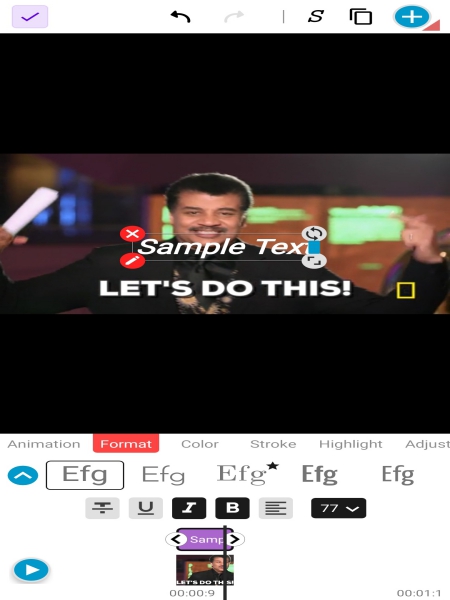 ---
6. Vont: If you are an iOS user you must be waiting for an app that would work with your phone. Well, Vont on iOS does a wonderful job of having over 400 fonts. After downloading and opening it you just need to go to Menu and choose 'Load new Video'. The. You can tap on the video, add text, and hit Save and Export button!
---
7. Typito: If all else fails, we have online ways to edit your Reel videos. Typito's simple interface makes it easy to use, hence putting it first where our online list starts. When you open the site, you can choose to browse media and select your video. The rest would be quite easy as you can select the font, type your text, manage size and shades, etc. Don't forget to click the export button once you're finished!
---
8. Memed: This is another great online tool. You can upload your videos and then click on the 'Add a text Block' button. A lot of advanced options might feel overwhelming but if you give them a try it is pretty easy to get hold of them. After you finish, you can download the new video using the 'Download Video' button.
---
9. Kapwing: Another good online website for video editing. The interface is nice and simple, so there would be no trouble in adding texts to your Reels video. You can start by clicking on Get Started then on Upload. After you have finished uploading you can add text using the Text option and edit it. Publish and Download the video to save it on your device after making the necessary changes.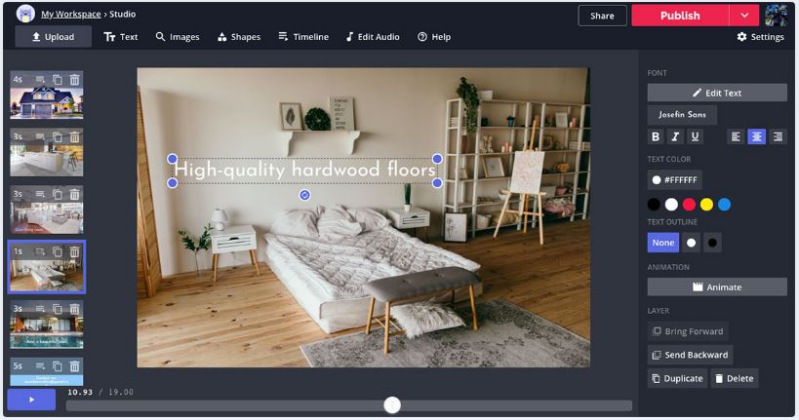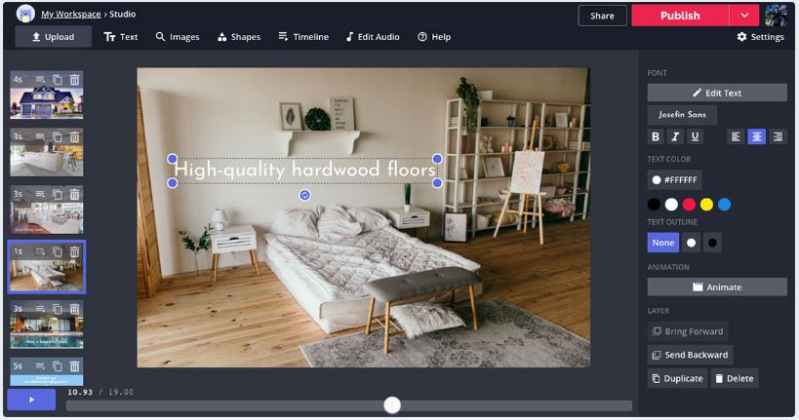 ---
10. Default Android gallery: If you have an Android phone, chances are you have already got a text addition option in your gallery. This is last on our list due to its lack of choices and flexibility. But if you want something simple, this feature could come in handy.
---
Conclusion: 
So we discussed the ten methods you could use to add text to your Reels video. I hope this article proved useful for you. If you need more Instagram-related content, don't forget to check out how to remove Instagram Photo Tags here!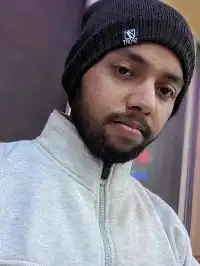 For someone who is a Medical School student, you certainly did not expect me to be here. But here I am, due to my fondness for technology, games and science. There is just something really sweet about technology that has helped in binding us together, so it is not surprising that I love to talk about it. And with the same technology, you could connect with me easily, so feel free to!