Instagram provides us so many features to work with. While we can do pretty much anything on Instagram, there are a few things that are hard to achieve. They have been either not provided in Instagram natively, or purposefully removed to keep up with privacy laws. One such thing is how to save other people's photos from Instagram.
Now saving a picture of someone can get quite tricky depending on the method you choose. Usually, this can be done easily as well. This article is going to focus on the simple methods to save other people's photos from Instagram.
Is it legal to save others people's photos from Instagram?
Saving your pictures to camera roll is a fine choice. It helps you in collecting whatever pictures you post by providing you a copy of the same in your Camera Roll or Instagram folder. However, saving other people's photos on Instagram could be troublesome and illegal.
Naturally, Instagram does not allows saving images or videos of other users to your camera roll. This is to protect the copyrights and privacy of other people. It is needless to say, the one time only and views again feature when you send pictures to someone is there for the same purpose. It prevents people from opening the picture after the aforementioned number of times.
There are a few ways to save photos from other users in a legal way. Also, it is important to note that every time you save a picture isn't necessarily going to be illegal. It depends on the kind of use you put to it and then what the user's terms and conditions are for it. For example, most of the time taking a picture simply to show as a reference to someone, or for other personal uses generally does not involve any issues.
How to save people's photos from Instagram easily the legal way 
This method does not works for all the media the users would send, but it does work on their posts. So to simply save their pictures or videos, all you need to do is open their profile and scroll down the desired post.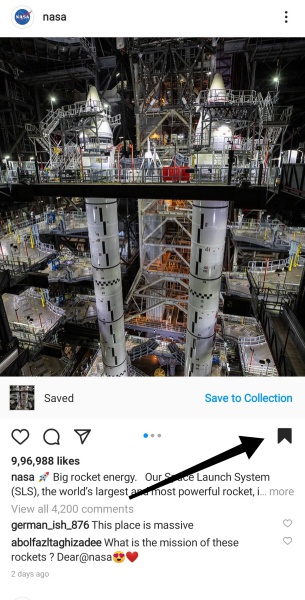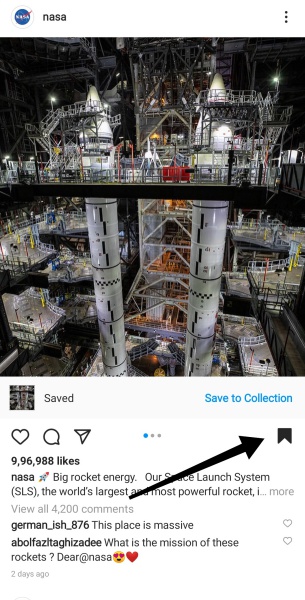 From there, simply click on the bookmark button to save it to your Instagram. The pros of this method are that it is legal and easy. However, you would not get the picture in your Camera Roll this way. You would need to use other ways that are mentioned below.
How to use the Web browser to save other's Instagram photos
Once you find someone's post on Instagram that you would like to save, click on the three dots on the top right of the Post. You would notice a few options coming into sight. One of them would be the Copy link. You can paste this in your browser to open the same post there.
Once you open the post on the browser, hold the image and open it in a new Tab. Thereafter you can hold and save it to your gallery easily! This process is easy but is time taking, as well a little less rewarding as it provides low-quality images.
---
How to save other people's photos from Instagram using Android apps and DownloadGram website.
Using Android apps to save or Download pictures or videos should be your last resort. This is because many of them could spam you with adverts or fake follows etc once you allow them access to your Instagram.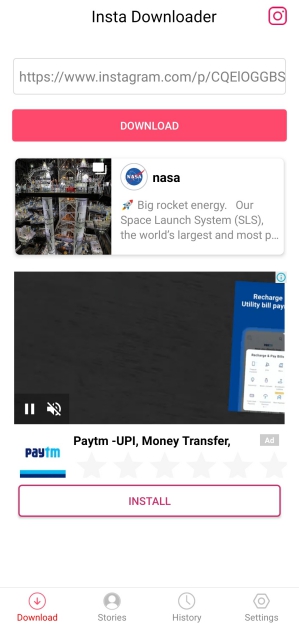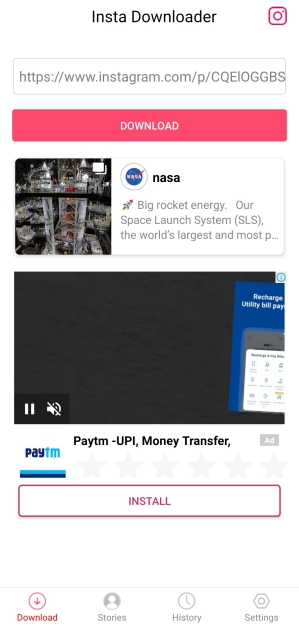 Our pick as the best app for this purpose is going to be Photo and Video Downloader for Instagram. The app is really hard to find in the Play Store due to a large number of similarly named app. Therefore you should click on this link to directly access the app.
After you have downloaded this app the rest of the step is super easy. You can use the same method I described earlier and copy the link to the Instagram post. Then you can paste a link in the app and simply Download it.
Downloading media using DownloadGram website
This website is a trusted source to download media files from Instagram, be it video or images. The benefits are that you do not need to install any fishy apps on your smartphone and directly Download the images without having to worry about the site accessing or messing with your Instagram account.
The process is once again the same it was the photo and video downloader app. You can head to Instagram, copy the link and paste it on the site to download the resultant image or video!
If all else fails, even though it basically should not. As we have covered the most important ways of achieving this.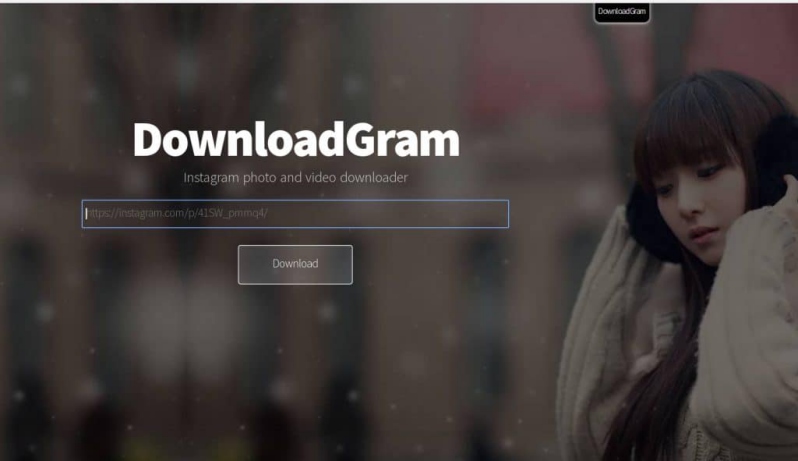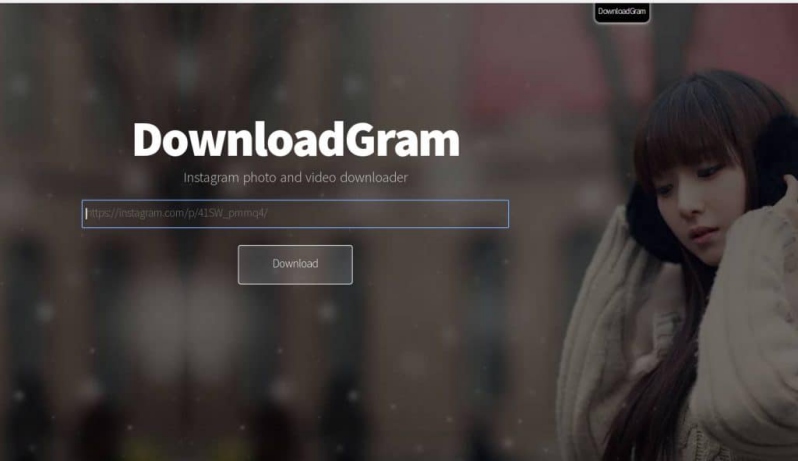 How to save people's photos from Instagram using Inspect Element
This method is only possible to achieve if you happen to be using a web browser on your Windows PC. It comes in handy if you don't own the Instagram app or an Android smartphone.
Step 1: Log in to your Instagram account on the web and navigate to the desired post.


---

Step 2: Click on the post you need to save. Then on the three dots on the bottom right side of the post.


---

Step 3: Click on go to post. This option should be at the top of the list.


---

Step 4: Once the post is open, Right-click anywhere on the screen and select 'Inspect the source'.


---

Step 5: Click Ctrl+F using the keyboard. Now search .jpg in the console window that opens up.


---

Step 6: Look for the first result highlighted inside the console box and copy its link. It should generally start with HTTPS, to make it easier to identify where to start copying.


---

Step 7: Paste the link in a new tab and right-click then proceed to download it. This way your required image or video would be downloaded.


---
Now we have talked about all the possible ways to download or save images from people on Instagram but always remember it is better to ask users politely and let them send the pictures instead of using illegal methods to download them.
---
Conclusion:
This article focused on how to save other people's photos from Instagram and reasons about whether or not you should be doing so. Hopefully, the article proved useful for you! If you would like to read about the trending topic of Instagram, the Reels, click here.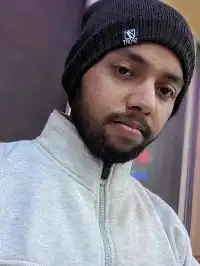 For someone who is a Medical School student, you certainly did not expect me to be here. But here I am, due to my fondness for technology, games and science. There is just something really sweet about technology that has helped in binding us together, so it is not surprising that I love to talk about it. And with the same technology, you could connect with me easily, so feel free to!