We see multiple applications being released that provide media streaming support. Some of them are quite great, but premium. Most are expensive as well. The ones which are free or inexpensive generally have a bad User interface. Not to mention they are illegal. But today we are going to talk about a unique app, the Peacock app. We are going to focus on how to Peacock TV activate for multiple apps.
If you are a fan of watching movies and shows, I should bring it to your attention that this is one of the best applications you can use. Not only is the user interface great, but it is free and full of features! Do not worry we are going to talk about all of them. If you would like more media streaming options, read about PikaShow articles here.
What is Peacock TV?
Peacock TV is an application or over-the-top media service released by NBCUniversal. It is supposed to act as a single place for all the NBC Universal contents like Movies from Universal studios, NBC dramas and comedy shows, and other latest movies. You get shows like The office and other latest updates.
It is a subsidiary of Comcast, having been launched fairly recently, that is April 2020. The service is ad-supported and free but if you want, you can always go for the premium subscription. It removes ads and provides you with even larger media streaming coverage, such as sports and so on. The premium costs USD 4.99.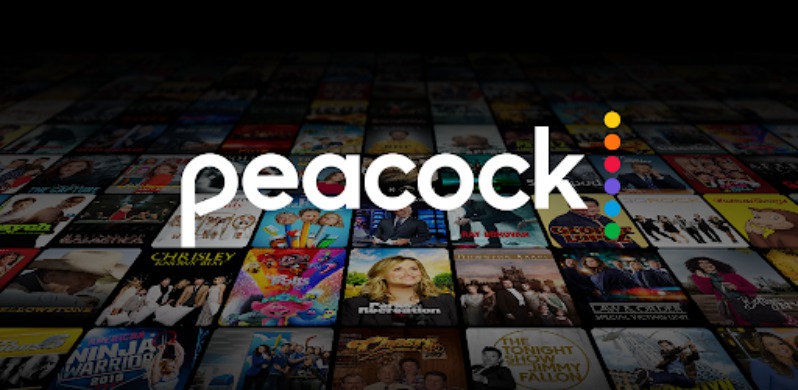 if you have been tired of using illegal apps with bad UI, or multiple premium subscriptions to pay for each movie, this app would do you wonders. All you need to do is follow the steps below to install the app and you would find yourself being able to enjoy the latest shows!
Peacock TV supported devices
The list of supported devices by peacock TV is given here.
Web Browsers:
Chrome 75+ (Windows/Mac)
Firefox 88+ (Windows/Mac)
MS Edge 80+ (Windows/Mac)
Safari 12+ (Mac)
---
Mobile and Tablet Devices:
Android: 6.0 or above
iOS: 12 or above
---
Connected TVs, Game Consoles, and Streaming Devices:
Android TV: Peacock is supported on a wide variety of Android TV-enabled Smart TVs, such as Sony Bravia, and set-top boxes, including NVIDIA Shield, running Android OS 5.1 and above.
---
Apple TV: Apple TV HD (4th Generation or above) with tvOS 13 or above
---
Chromecast: 1st Generation or above, including Chromecast with Google TV
---
LG Smart TV: LG WebOS 3.5 or above
---
PlayStation:
PlayStation 4
PlayStation 5
---
Roku:
Roku 2 (4210X model only)
Roku 3 & 4 (model 4200X or later)
Roku Streaming Stick (model 3600X or later)
Roku Express/Express+ (model 3900X or later)
Roku Premiere/Premiere+ (model 3920X or later)
Roku Ultra/Ultra LT (model 4640X or later)
Roku TV and Smart Soundbar (model 5000X or later)
---
Samsung Smart TV: Peacock is supported on models from 2017 or later. If you're unsure, you can check your model number and year here.
---
Vizio TV: SmartCast 2.0 or 3.0 (from 2016 and newer)
---
Xbox:
Xbox One
Xbox Series X
Xbox Series S
---
Cable Provider Set-Top Boxes:
Cox:
Contour Box with Voice Remote
Contour Stream Player
---
Xfinity:
XG1v1 (Arris)
XG1v3
XG1v4
XG2v2
XiD
Xi3
Xi5
Xi6
Flex
---
So this was the list of devices that do support Peacock services. However, you would notice that Amazon Fire Stick is not on the list. This is because Fire Stick is currently not supported for Peacock TV but they have promised to make compatibility changes soon. Now let us focus on the steps required to activate Peacock TV on various services.
How to activate peacock TV on Roku:
Step 1: Head to your Roku Channel Store and click on the Add channel button.
From there, find Peacock TV and add it.
---
Step 2: Once you have added it, open the peacock TV. Now click on Sign in.
---
Step 3: You can select sign in via activation code.
---
Step 4: The best option to use and get the code is by using the barcode scanner of your smartphone.
---
Step 5: If you do not have a phone, go to peacocktv.com/activate. From here enter your device activation code.
---
Step 6: You can now enter the same thing on Roku to start using peacock TV on it successfully.
---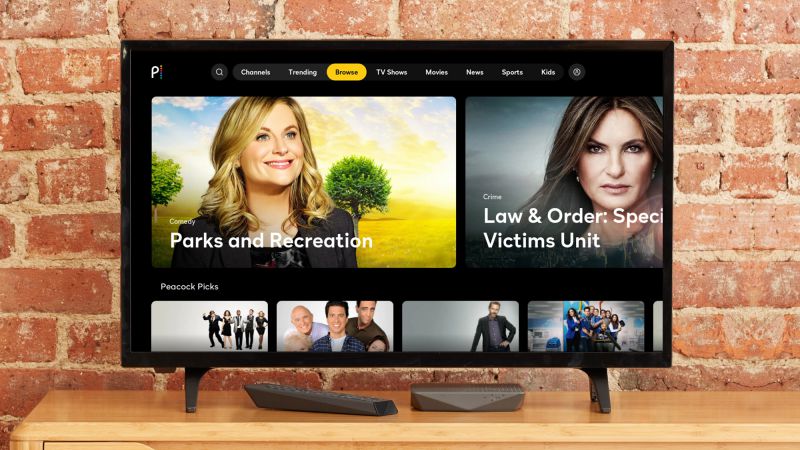 How to activate peacock TV on Apple TV
Step 1: Launch the App Store on your Apple TV.
Then search for the Peacock TV application.
---
Step 2: Click the install button on your Apple TV remote.
This should install the peacock TV plugin on your Apple TV.
---
Step 3: Fire up the Peacock TV app and select sign in.
You can also sign up if you wish to.
---
Step 4: Select Activate Peacock TV and select Activation code.
---
Step 5: Go to

peacocktv.com/activate

. Enter your activation code.
---
Step 6: Enter the same on your Apple TV and let it refresh once.
---
Step 7: Finally you can enjoy peacock TV shows on your Apple TV.
---
How to activate Peacock TV on Samsung Smart TV
Step 1: First of all head to the Apps section and search for Peacock TV.
From there you can install it on your Smart TV easily.
---
Opt for sign-in and go for the activation code verification.
---
Step 3: You can now open

peacocktv.com/activate

.

Here use your device activation code.
---
Step 4: Enter the activation code in your Smart TV to proceed and let the app re-start.
---
Step 5: Enjoy your favorite shows on peacock TV happily.
---
How to activate Peacock TV on LG Smart TV
Step 1: Hopefully you have signed up for Peacock TV. In case you have not, click here.
---
Step 2: Press the home button on LG Smart TV.
Then go to the LG content store. From there you can navigate to the Apps section.
---
Step 3: Find Peacock TV and install it.
---
Step 4: Once the app is installed, open it.
You now perform the activation code step again.
---
Step 5: Use

peacocktv.com/activate

to enter the activation code.
---
Step 6: Enter the same on the TV. If necessary restart the app once you are done.
---
That's it! Enjoy your shows for free now!
How to activate Peacock TV on firestick?
Unfortunately like I said earlier, there is no way right not to activate the app or use it on Amazon Fire Stick.  You would need to wait for the company to provide some compatibility of the app or bring it so that it can work on Fire Stick successfully.
You can always use a peacock TV of phone or other devices. After all, there are a lot of options.
How to activate Peacock TV on Android or iOS
Downloading and installing Peacocks TV on android or iOS is so easy that you do not need steps to operate. All you would need to do is head to the Google Play Store and find the Peacock TV app. If you can not, use this link here which would take you straight to the download page.
Moreover, in case you use iOS, the process remains essentially the same. Use the app store to look for Peacock TV. Once again I have provided you with the link here for direct navigation.
When you are done finishing and installing the Peacock TV app, you can simply open it and sign in. You can also sign up if you wish to and immediately enjoy binge-watching your favorite shows. Besides, this method would be the base for the Chromecast method so keep reading!
How to activate Peacock TV on Chromecast
Since Chromecast uses your Android device to cast the app, make sure to have the app installed along with the account signed in. Furthermore, you should be on the same WiFi network as the Smartphone is.
When you have connected the Chromecast to the Wi-Fi network, you can now select any show or movie to play on the Peacock app. This would provide you with a lot of options and one of them would be Chromecast. Simply click on it to cast the same. Your television would start displaying the media content.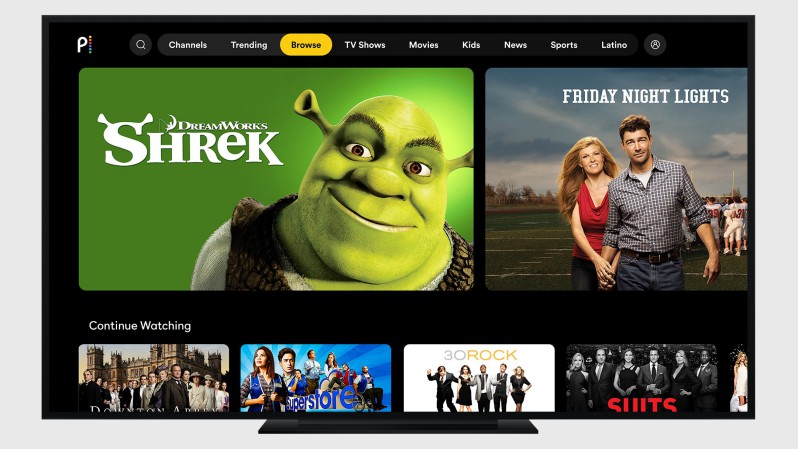 How to activate Peacock TV on PC (Windows and Mac)
This process can be achieved in two ways. The first is to use The app store. The second is the use of BlueStacks. We would be focusing on the App store method as The one with BlueStacks is the same as Android.
Step 1: Boot up your Windows OS PC and navigate to App Store.
If you are running Windows 8+ you should have an app store.
---
Step 2: Look for Peacock TV and install it onto your device.
---
Step 3: When you have installed it, open the app and log in, and activate.
Or you can choose to sign up as well.
---
That's it! In three simple steps, you can watch your Peacock TV shows for free on Windows.
For Mac, you would need to download the BlueStacks emulator. You can grab the latest one from here. After you have downloaded it, follow the simple method of installing the app from the Play Store and log in. That should do it. If you face any errors, try this guide.
Frequently Asked Questions (FAQs):
Q. Is peacock TV free?
A. Yes Peacock TV is free with advertisements. You would need to buy a subscription of 5$ or 10$ for various other extended benefits.
Q. Is the Peacock device available on my device?
A. Peacock TV is available on a huge range of devices. Chances are it is available on your device app store.
Q. Is it better than illegal movie apps?
A. It is better than illegal movie apps. Though you might not get everything, but still for free it's worth a lot.
---
Conclusion:
This article focused on what peacock TV is and how you should be able to install it on your device. I hope the article proved useful for you!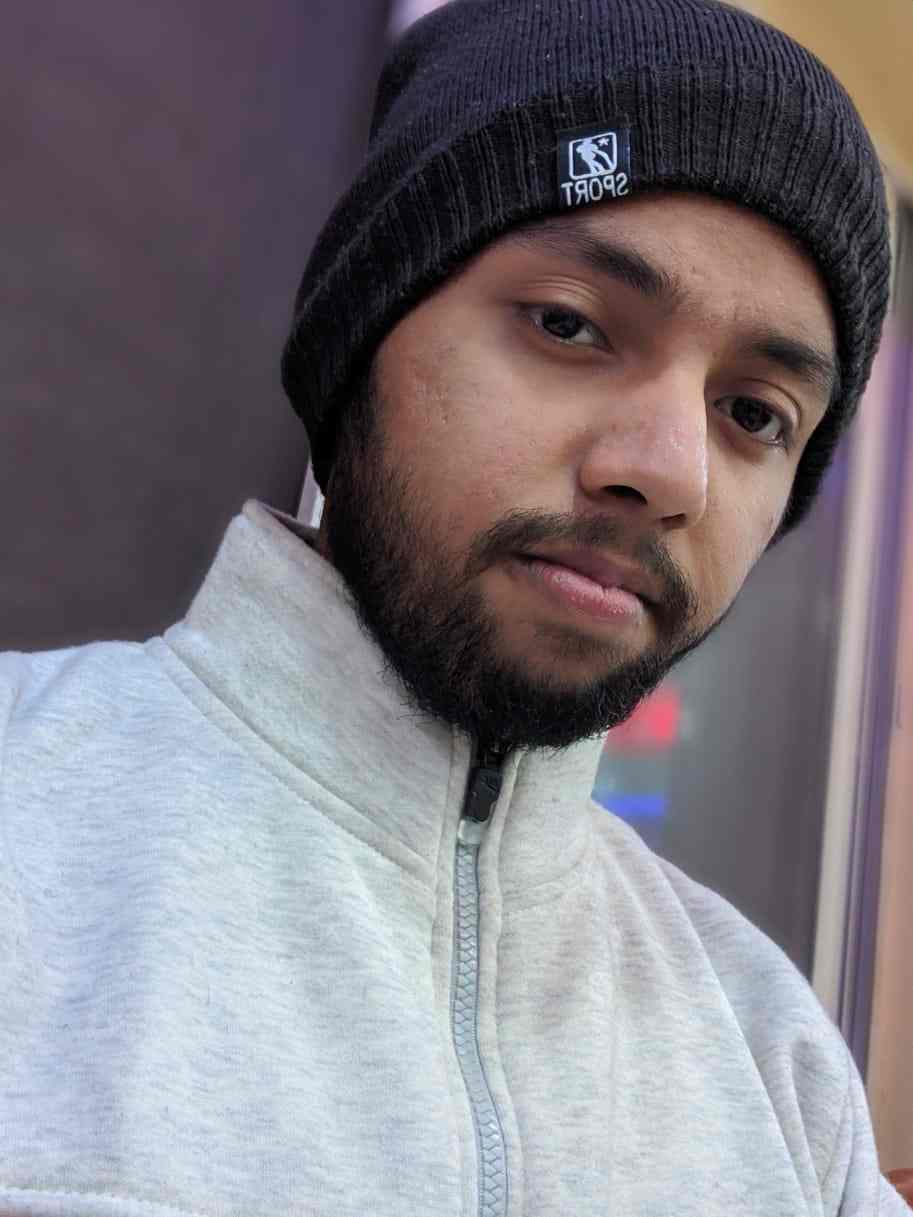 For someone who is a Medical School student, you certainly did not expect me to be here. But here I am, due to my fondness for technology, games and science. There is just something really sweet about technology that has helped in binding us together, so it is not surprising that I love to talk about it. And with the same technology, you could connect with me easily, so feel free to!